Chicken Fettuccine Alfredo – This chicken alfredo fettuccine recipe is a creamy, cheesy and classic comfort food made in under 30 minutes loaded with chicken and served alongside salads and veggies.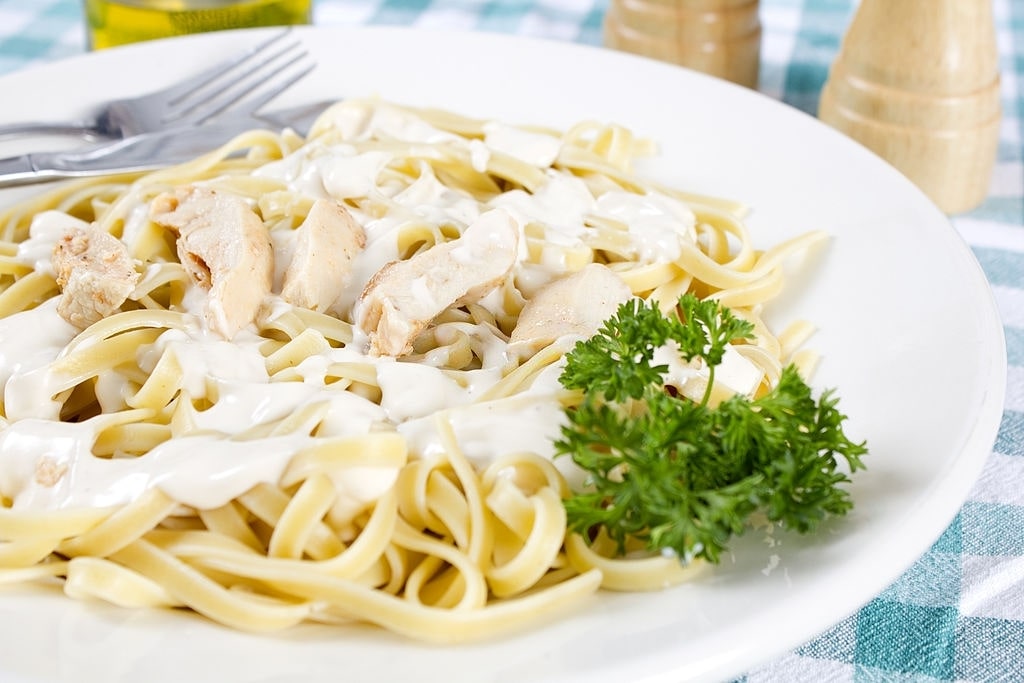 What is Fettuccine?
It is a flat, thick pasta traditionally made of egg and flour. Fettuccine means ribbons in Italian. It is very popular in Tuscan and Roman cuisine.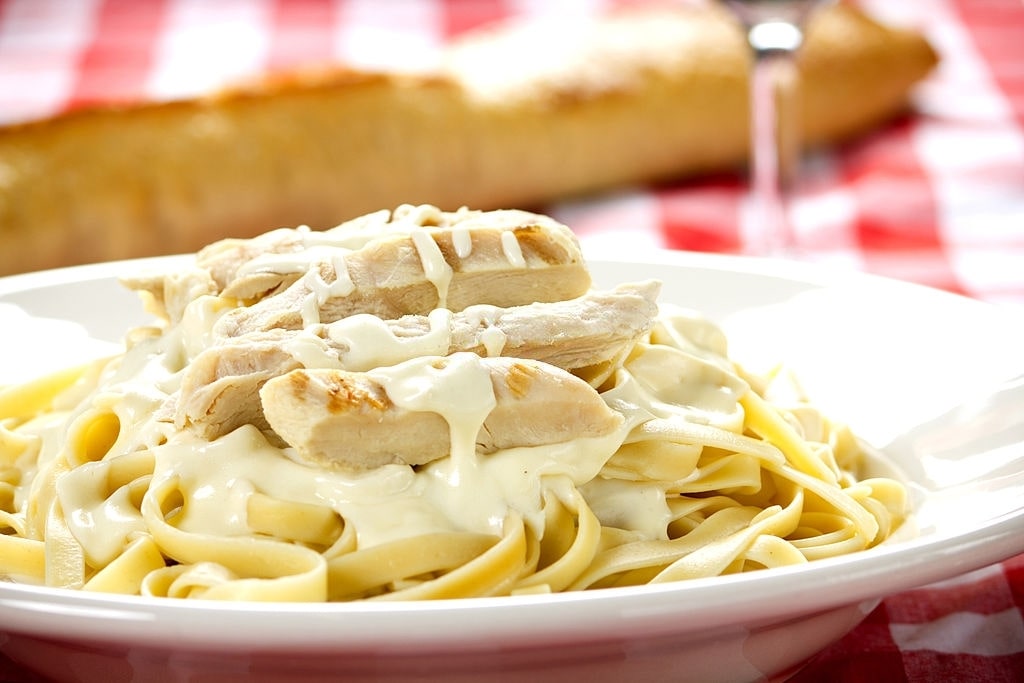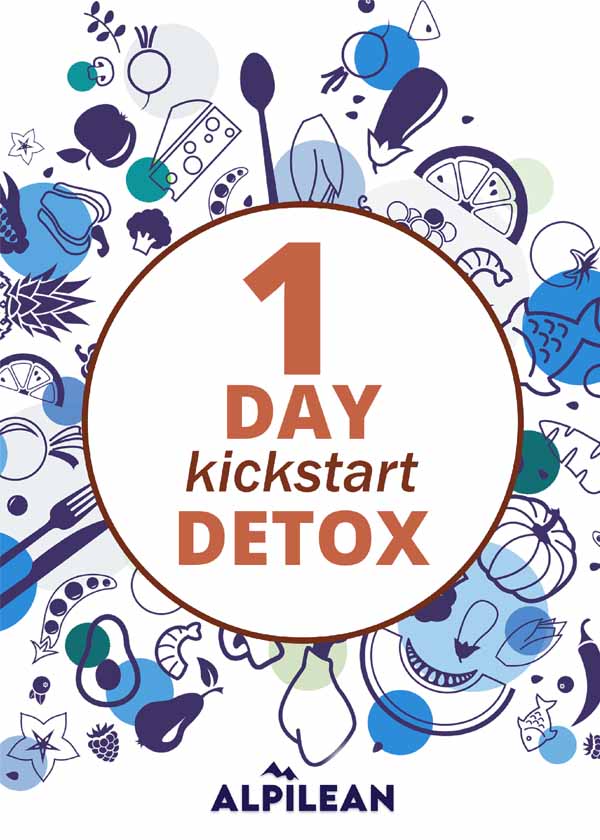 What is Fettuccine Alfredo?
Fettuccine Alfredo is a classic Italian pasta dish made of fresh fettuccine tossed with Parmesan cheese and butter. And this cheese forms a rich creamy sauce which coating for the pasta.
The dish is very popular in the United States, and now it is usually made with heavy cream and other ingredients to make it more commercialized. It is often served with grilled chicken, sauteed chicken or other ingredients as the main course dish.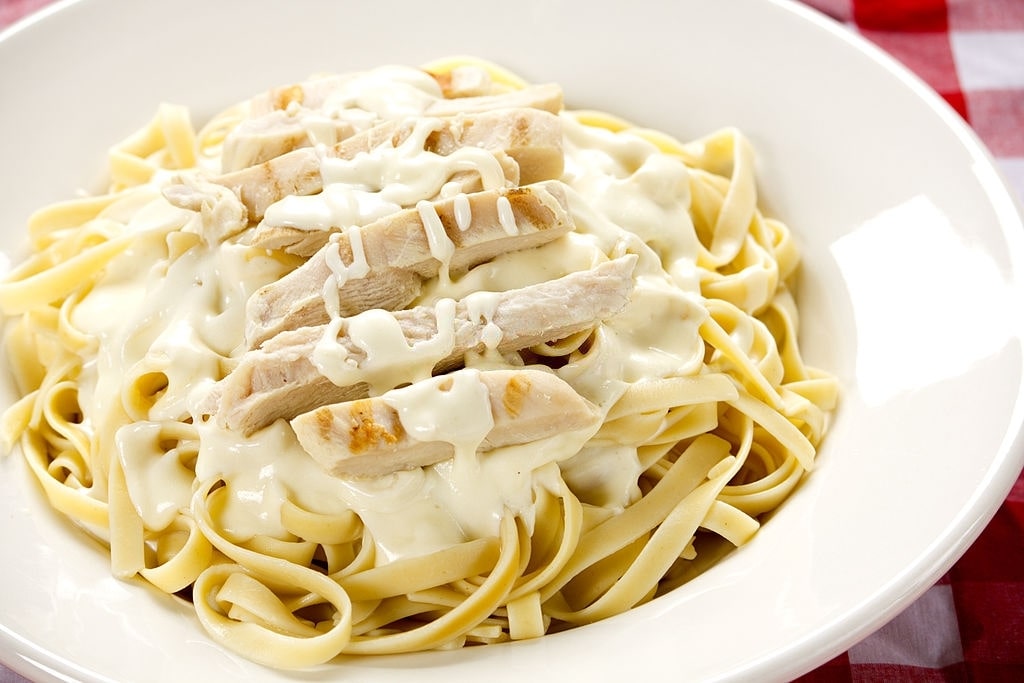 What Type of Pasta To Use?
This dish is very versatile and works with any type of paste, but to make it more traditional I am using fettuccine. By the way, you can check this recipe where I have made chicken alfredo pasta with penne.
Can I Store The Leftover Chicken Alfredo Fettuccine?
Absolutely! Cool them and pack them in an airtight container and store in the fridge for 3-5 days.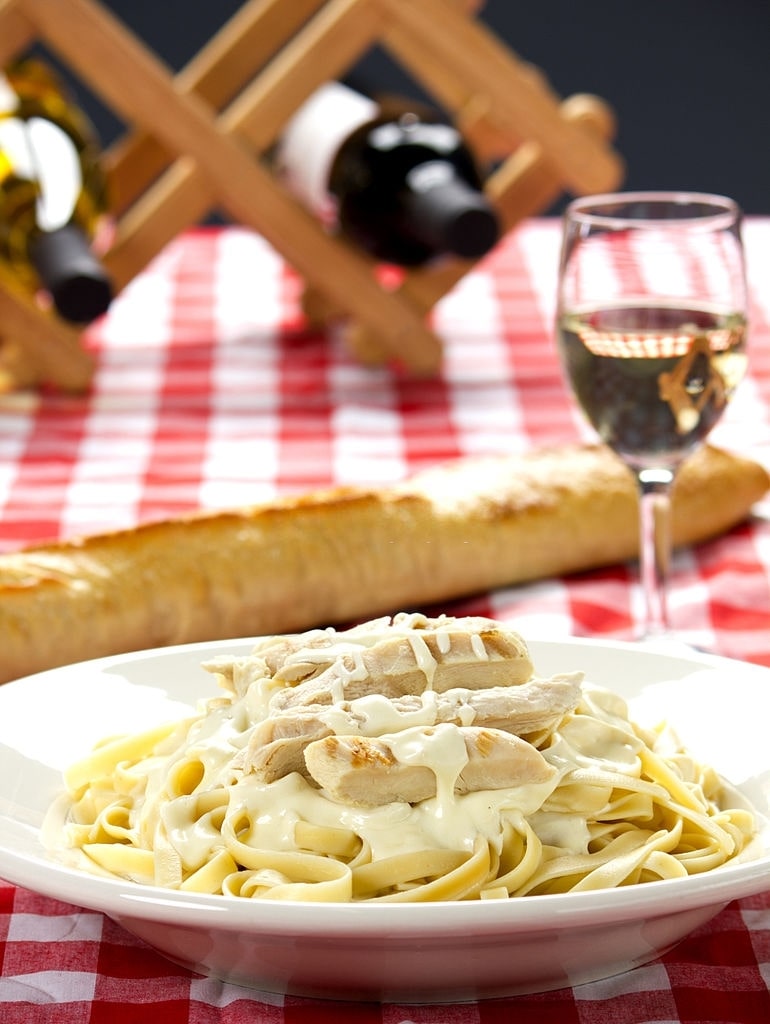 Recipe Variation
You can add vegetables to make it more healthy – asparagus, peas, green beans, broccoli.
Here I am using sauteed chicken but you can use grilled chicken for the Fettuccini Alfredo.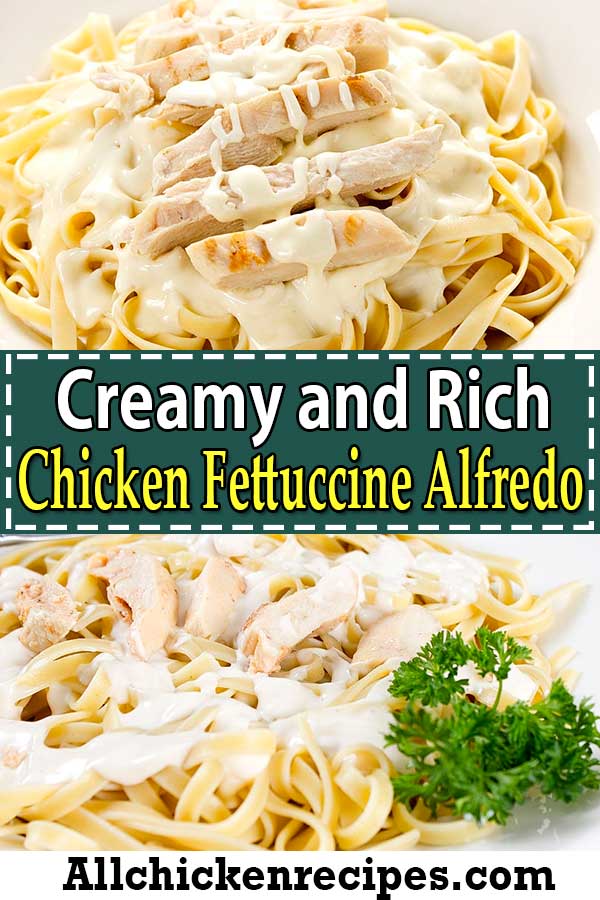 Chicken Fettuccine Alfredo
This chicken fettuccine alfredo recipe is a creamy, cheesy and classic comfort food made in under 30 minutes loaded with chicken and served alongside salads and veggies.
5 minPrep Time
25 minCook Time
30 minTotal Time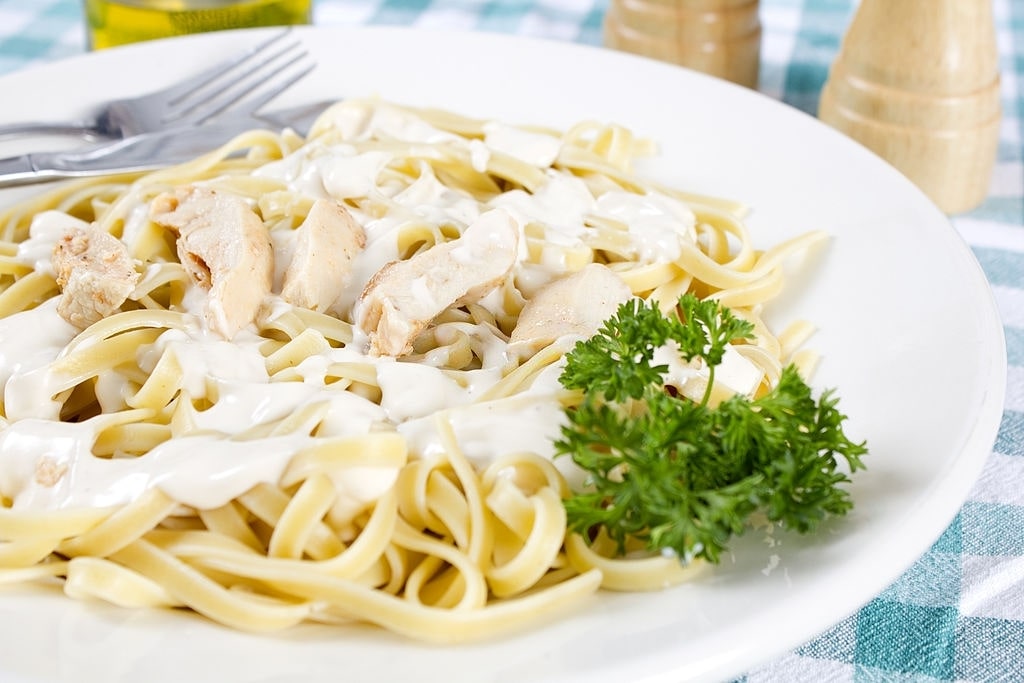 Ingredients
1 pound fettuccine alfredo (fresh or refrigerated)
6 tbsp butter, salted
1 garlic clove, minced
1 1/4 cups parmesan cheese, grated
1 1/2 cups heavy cream
1/2 teaspoon salt and pepper
fresh parsley (optional)

For the chicken

3 chicken breasts, boneless, skinless
3 tbsp butter
1 tsp parsley
1/2 tsp garlic powder
1/2-1 tsp salt
Instructions
Heat a large pot over high heat. Add water and wait until it starts boiling. Add a little salt to the water then add the fettuccine and cook as per the package instructions.
Heat a large skillet or pan over medium high heat. Add butter, once hot and melted, add minced garlic and stir cook for 1 to 2 minutes until soft. Stir in heavy cream and give it a good mix.
Continue to cook for 5 to 8 minutes or until the heavy cream slightly reduced.
Add half of the parmesan cheese and whisk well until smooth and cheese is melted.
Meanwhile, heat another skillet over medium-high heat. Add butter let it melt. Add the chicken breasts, sprinkle with garlic powder, parsley, and season with salt.
Cook for about 4-5 minutes per side or until no longer pink from inside. After its done cooking, let rest for 5 minutes before chopping.
Toss alfredo sauce with the cooked fettuccine pasta and add half of the parmesan cheese.
Garnish with the remaining parmesan cheese. You can add the pasta water from the pot if it's too thick.
Slice the chicken breasts and place it over the pasta, garnish with fresh parsley and enjoy immediately.
7.8.1.2
142
https://www.allchickenrecipes.com/chicken-fettuccine-alfredo/
Still Hungry! Try These Other Delicious Chicken Recipes:
So, Guys, I hope you enjoy this recipe for chicken fettuccine alfredo which I make on a weekly basis. All the chicken lovers who are looking for chicken fettuccine alfredo pasta recipe will enjoy this recipe. And if you like this recipe then Don't forget to share it with your friends on Pinterest, Facebook, and other social media platforms. And do follow us on Tumblr, Pinterest, Facebook, Twitter, and Instagram.