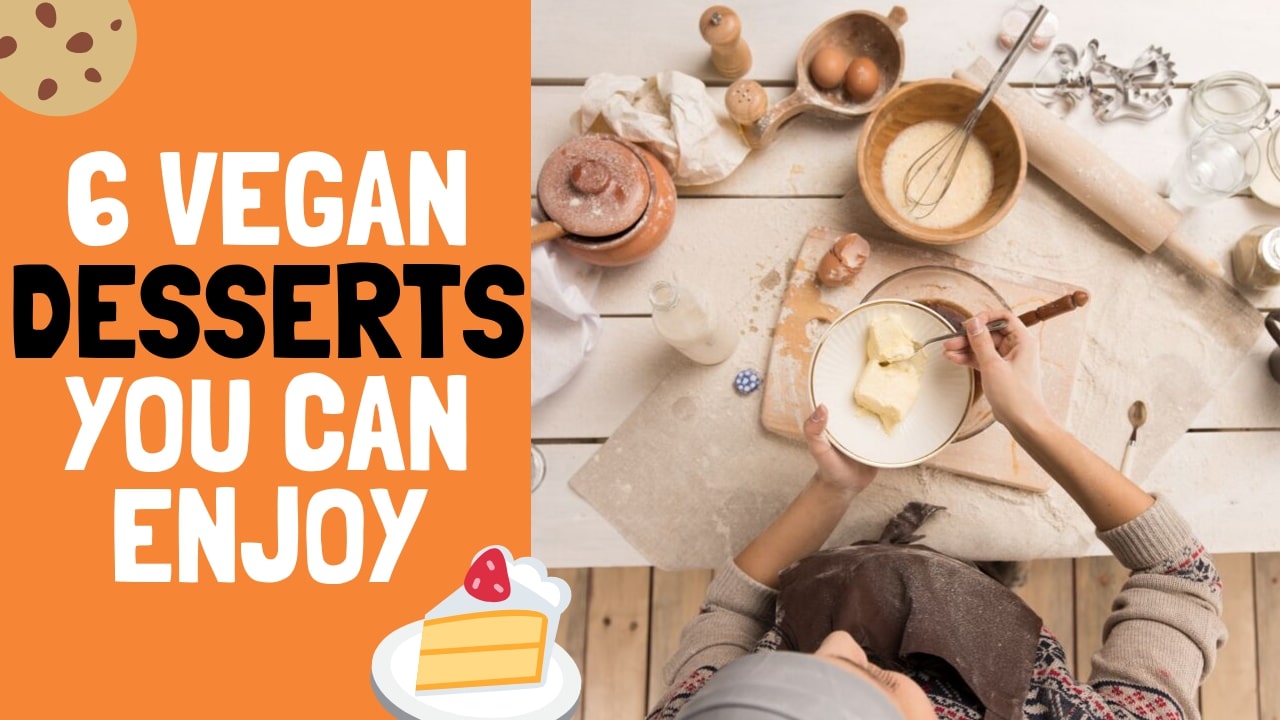 So, you've decided to go vegan. It's truly an excellent choice, having in mind the negative effects that animal-based products have on our health. Although vegan food is plant-based, it doesn't mean that is awful for eating, but on the contrary, it can be very delicious.
For some people, vegan food is limited in choice of the products you can it. In fact, that's not entirely true. There are so many products you can consume. Though your diet is based on fruits and vegetables, there are a lot of tasty meals that you can make. It's all about knowing how to combine and what to use for preparing that food.
When we mention vegan, the first thing that people usually say is that you will never eat desserts. That's completely wrong. There's a big choice of desserts you can either prepare at your home or buy from a local store. Here are 6 delicious vegan desserts that taste even better than the regular weight-gaining desserts.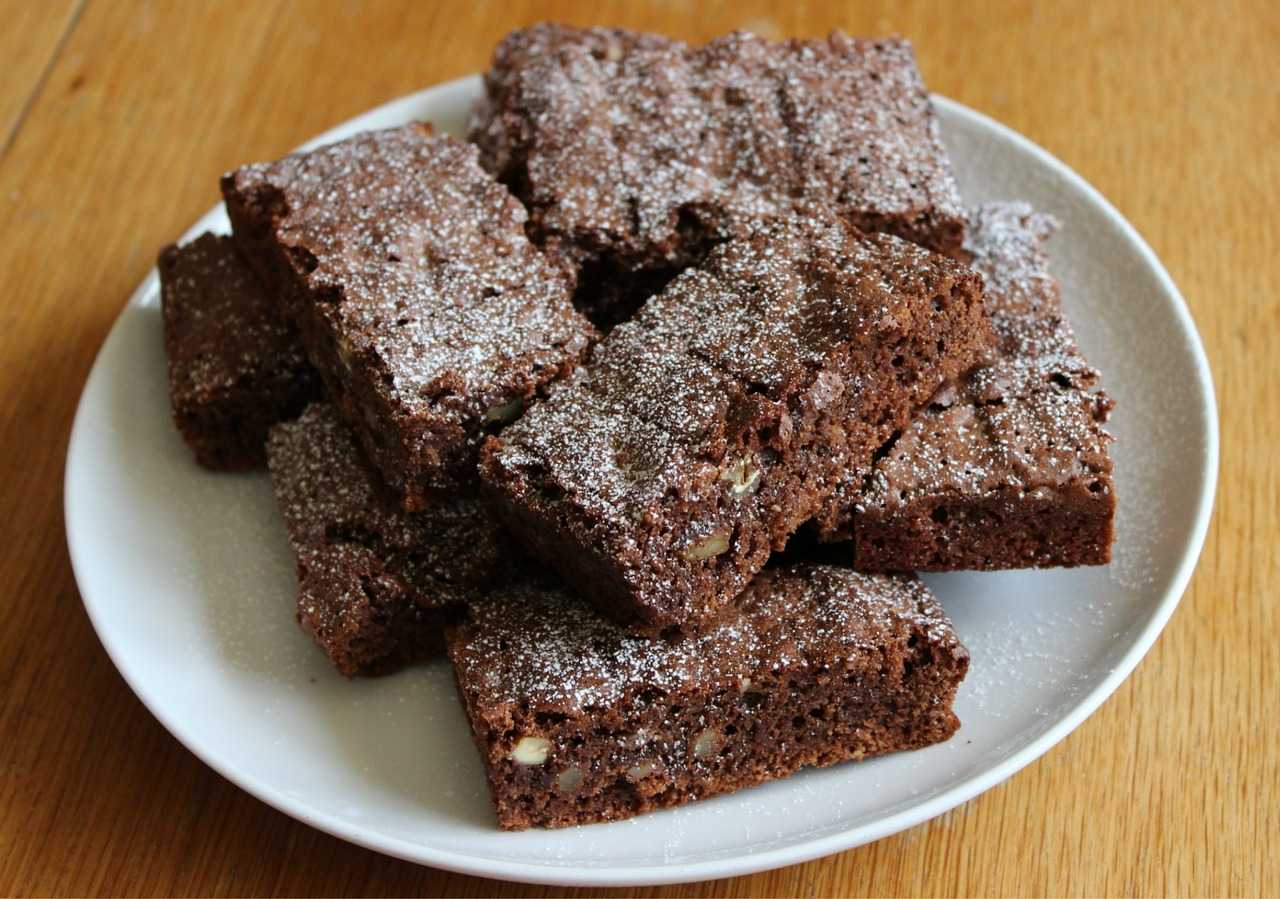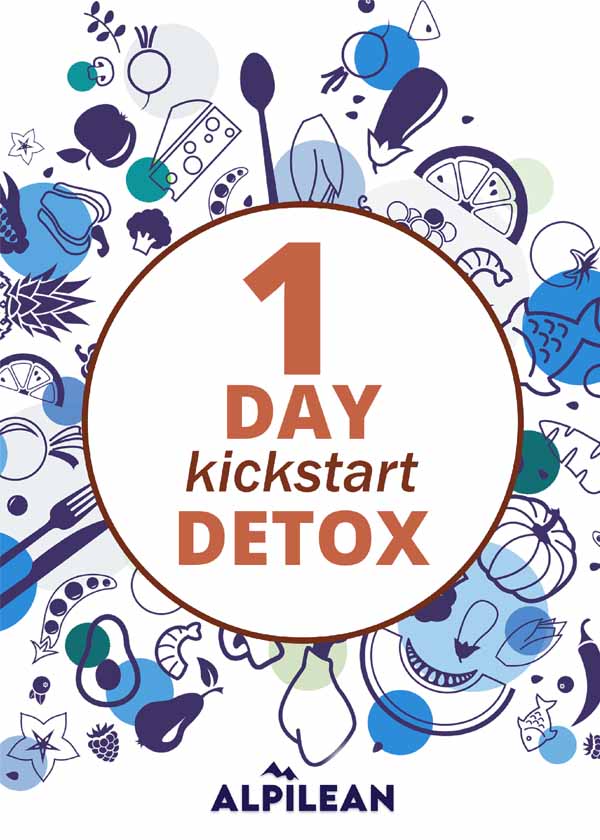 Ganache
If you are in a rush or just want to quickly grab a dessert without preparing it, a dairy free ganache is a perfect choice. Although it's usually used in making cakes in a form of glaze or filling, you can also find it in the form of a chocolate bar. Being a combination of dark chocolate and some fruit or nuts, such as orange, quinoa, almonds, and raspberry, this treat will satisfy your craving for sweets.
Vegan Tiffin
This easy to make vegan desserts is a great dessert for a party or whenever you feel like you need a treat. This easy to make tiffin squares combine dark chocolate, ginger nuts, dried cranberries, pistachios, golden syrup, and coconut oil.
It's both healthy and tasty. Plus, it allows you to enjoy in the sweet taste you are craving for without affecting your weight.
Protein Pancakes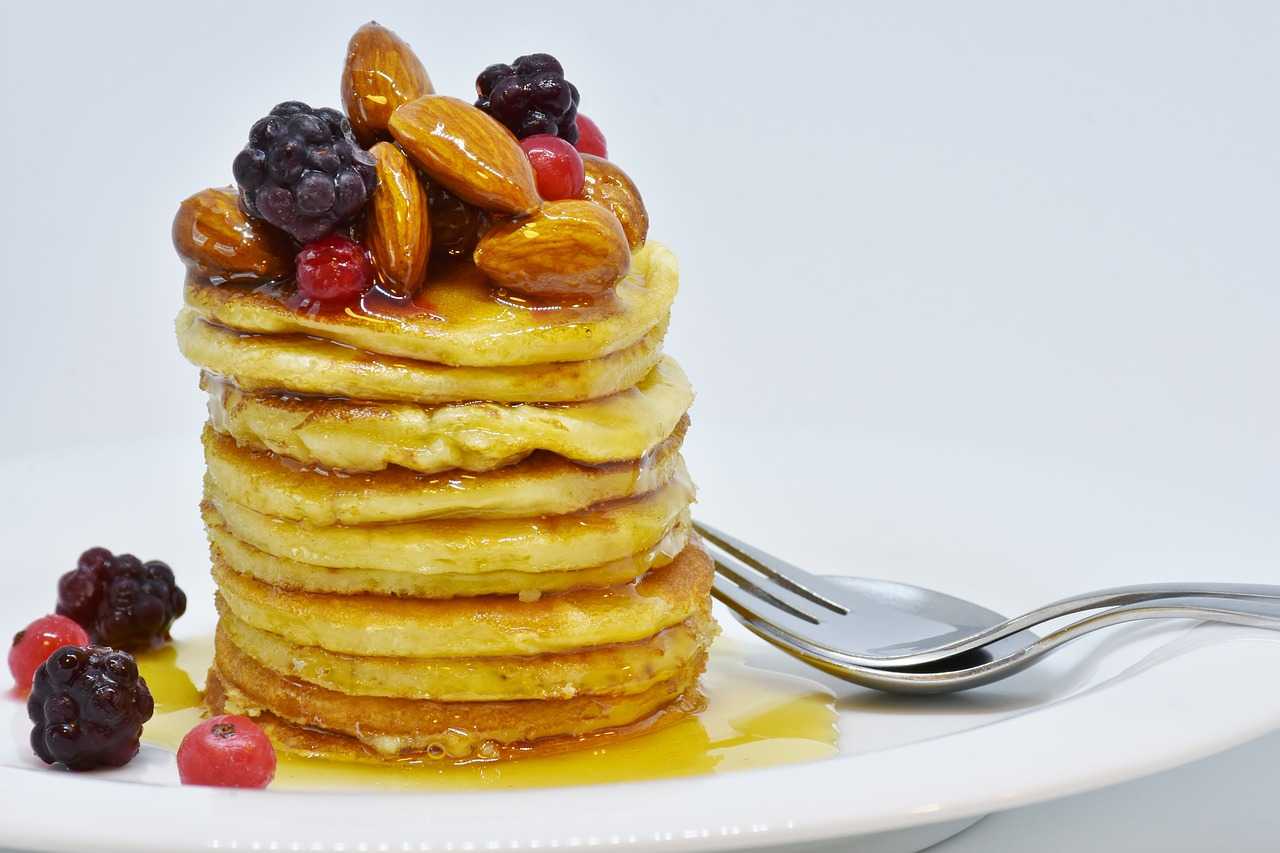 Everyone loves pancakes, right? Although we usually make them by mixing flour and milk, there's an alternative, healthy, gluten-free and dairy-free combination. Instead of flour and milk, you combine flaxseeds, almonds, soya milk, quinoa flour, banana, and maple syrup for the batter. You can use coconut oil for frying, and then fill them with blueberry chia jam.
Vanilla Ice Cream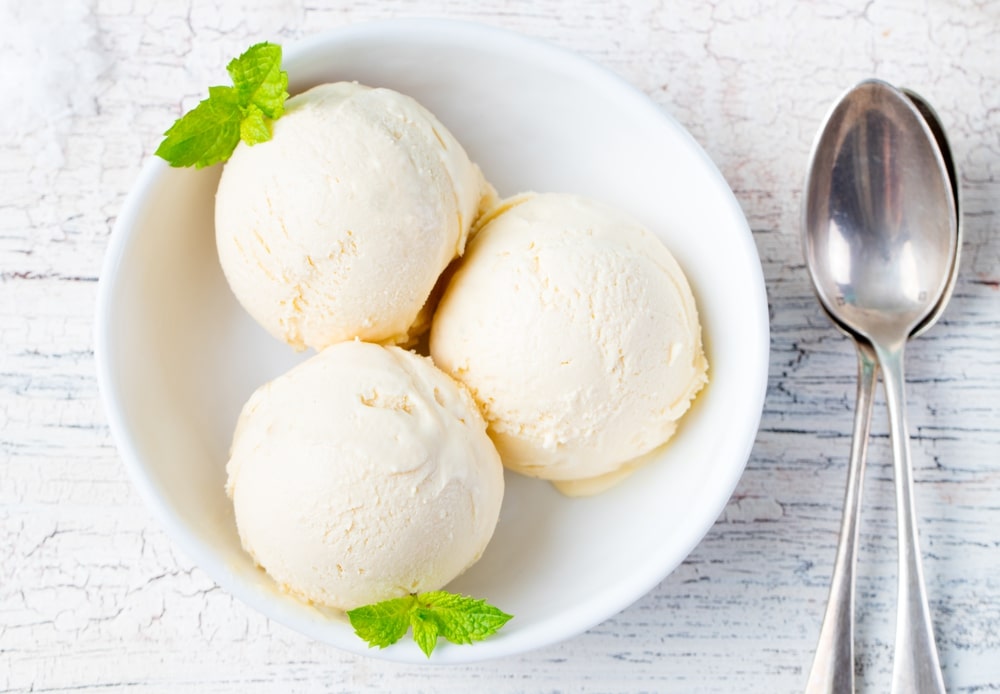 Ice cream is the perfect dessert for the hot summer days. Even as a vegan, you can satisfy your sugary needs by preparing a dairy-free and egg-free vanilla ice cream. It's a healthy alternative to the regular milk-based ice cream because it combines coconut milk, caster sugar, sea salt flakes, vanilla pod or vanilla bean paste, cornflour, and turmeric.
Eton Mess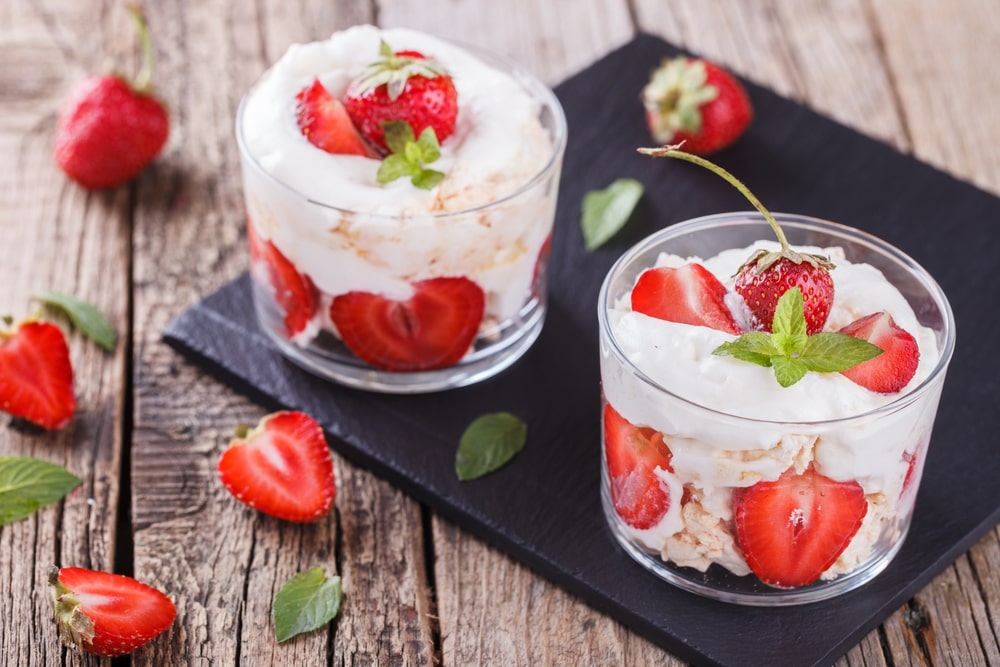 This vegan Eton mess is another great idea for refreshing during the summer heat. This vegan dessert uses the drained liquid from a chickpea's can (aquafaba) instead of egg whites, and it's filled with berries. It also uses caster sugar, icing sugar, rose water, and vegan coconut yogurt.
Lemon Cheesecake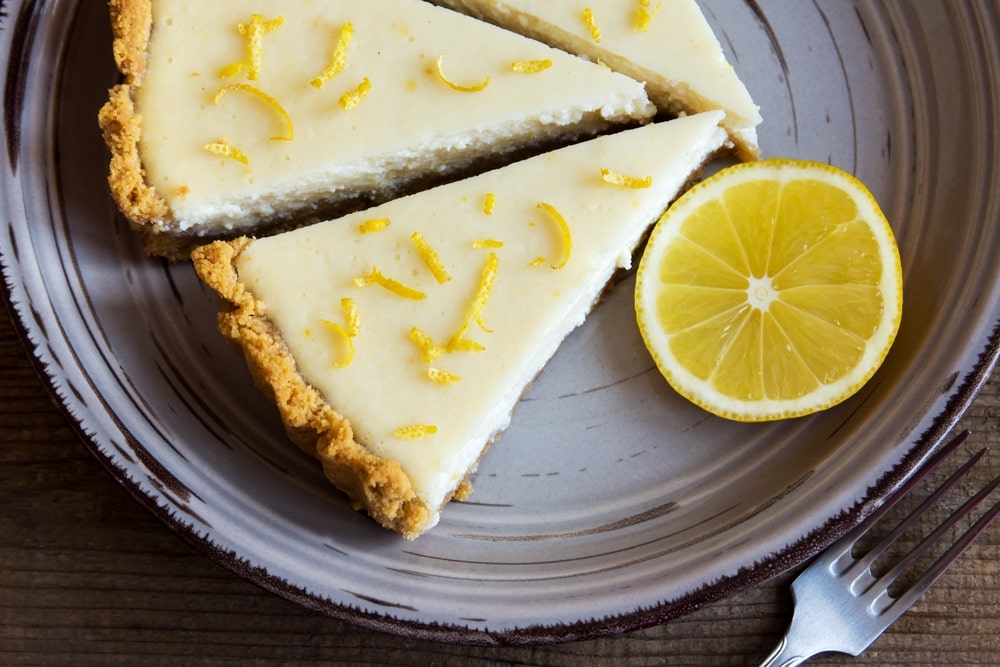 If you are not really into cooking but you love eating desserts, here's a one no-cook cheesecake that you can easily prepare. This gluten-free and dairy-free dessert combines coconut oil, blanched almonds, a soft pitted date, cashew nuts, almond milk, lemons, and agave syrup, which gives that perfect, sweet taste.
Being a vegan doesn't mean that you are starving or you can't eat anything apart from fruits and veggies. As you can see, there are many desserts that you can prepare or buy, if you don't like cooking. By eating vegan desserts you will maintain the normal level of blood sugar, satisfy your sweets craving, without affecting your health, your diet, or gaining weight.
I know this is a little offtopic but I hope you like these vegan dessert ideas and be sure to give it a try if you are living a vegan lifestyle.