Spatchcock Chicken: This super easy Spatchcock Chicken recipe is crispy from the outside and juicy from inside with amazing buttery flavor. Spatchcock Chicken is super easy to prepare and can be made in no less than 1 Hour and your delicious dinner is ready on the table.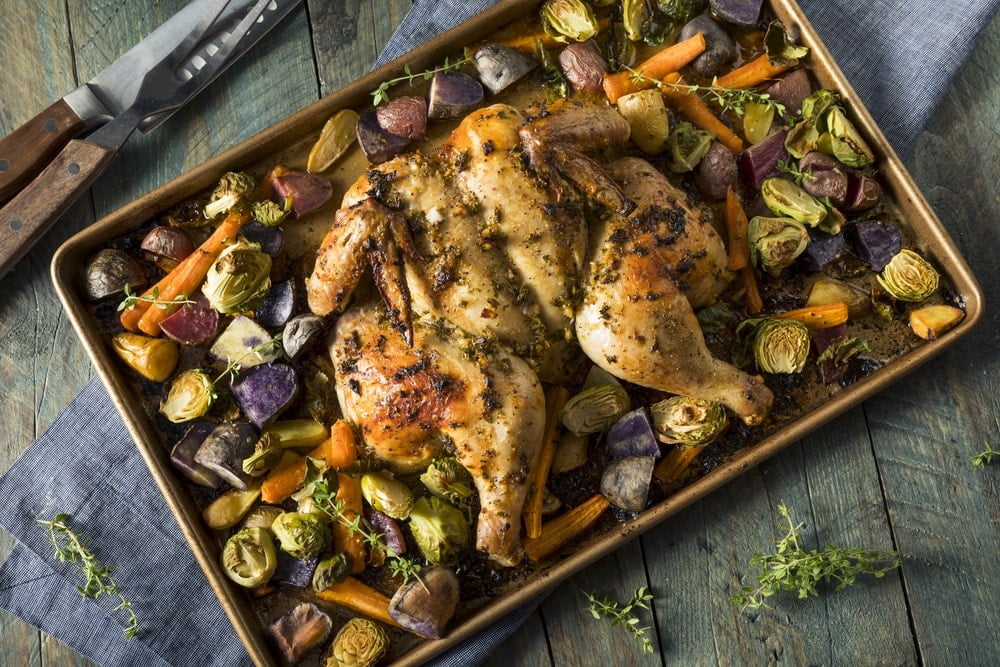 Spatchcocking chicken is basically butterflying and removing the backbone and possibly the sternum which allows the bird to be flattened more fully. This method is very popular for grilling or roasting. Butterflying makes poultry easier to pan-broil and grill.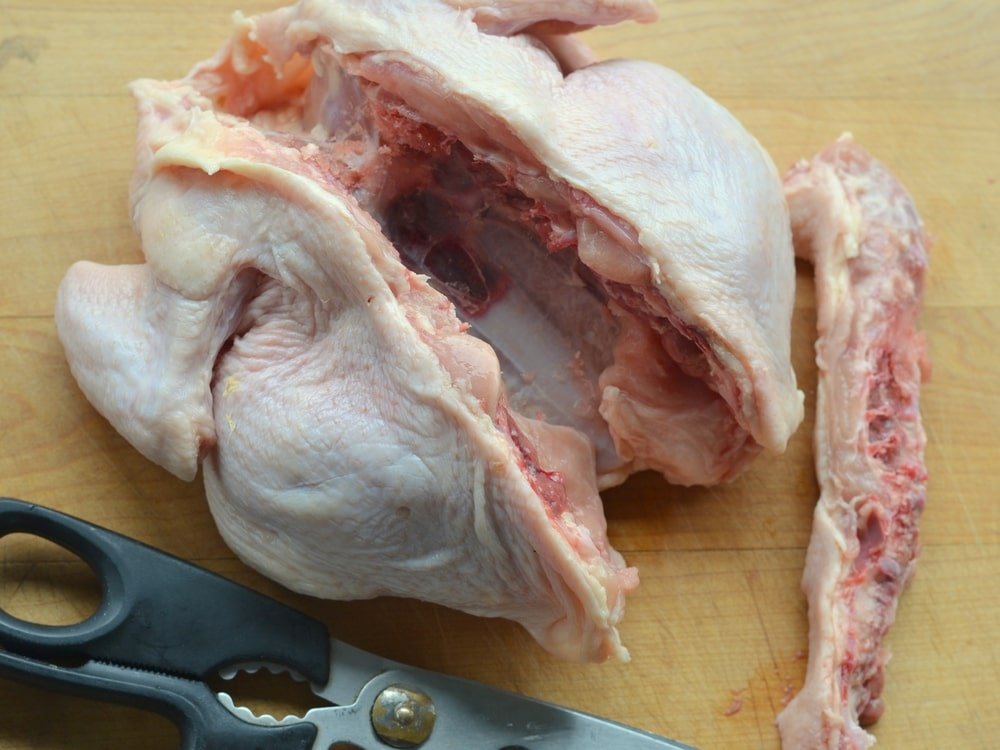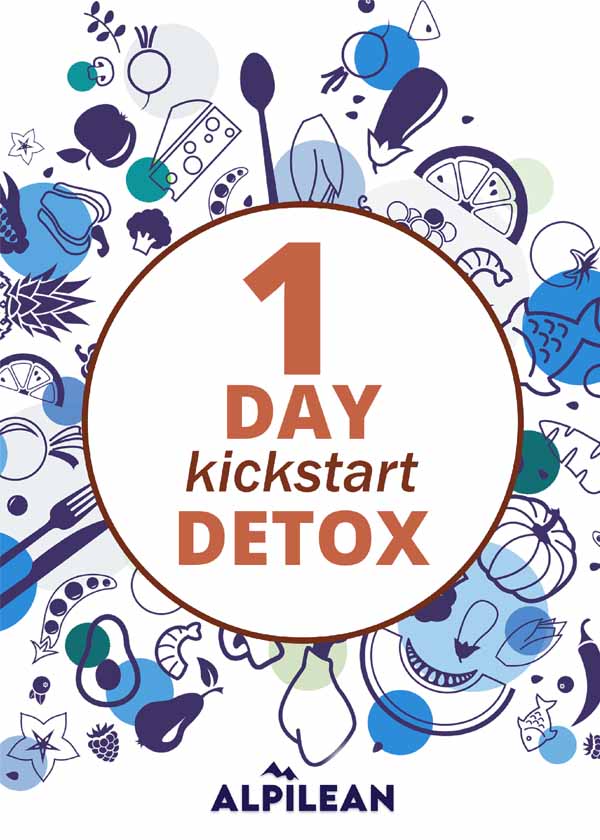 When it's come to a roast chicken recipe, this Spatchcock Chicken is my first choice. Because again the buttery flavor that you will get is completely out of this world with those tender and juicy chicken pieces.
This is perfect one-pan chicken dinner recipe for your family that can easily feed a crowd on the busy weeknights which absolutely required no prepping at all.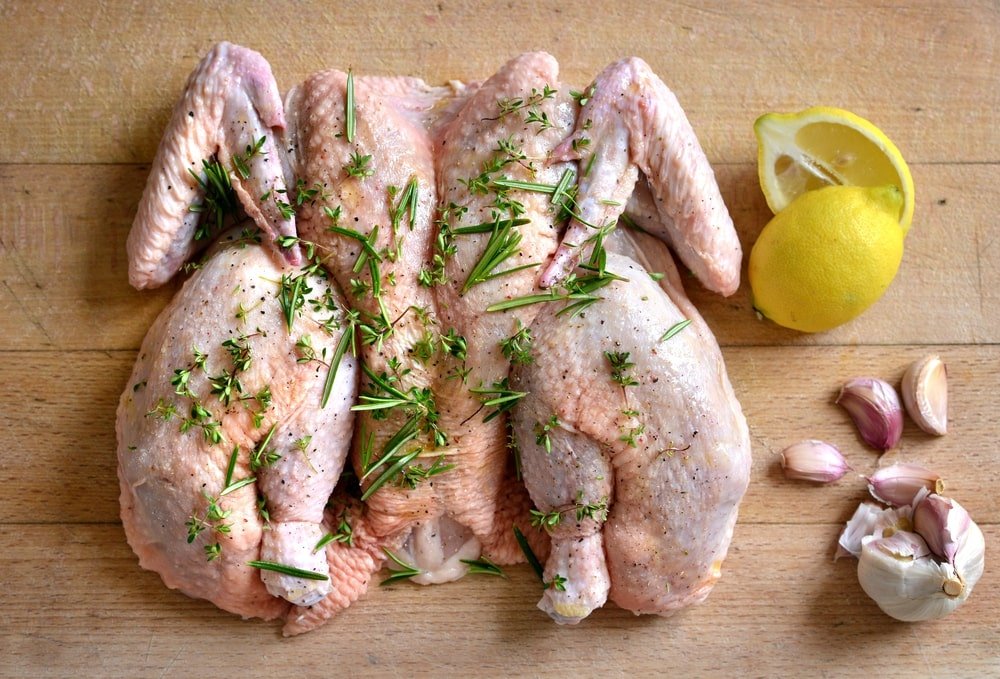 One more thing which makes it even better is the vegetables in it, we all know that our kids always try to avoid vegetables, they will eat the fish, chicken but when it's comes to vegetables they are like..ooo.. not now, i will eat it tomorrow, and that tomorrow never comes.
But in this Spatchcock Chicken recipe, you can pretty much add any vegetables like beans, tomatoes, bell pepper, brussels sprouts, carrots, etc. As we know it has that buttery flavor your kids are bound to eat the vegetables! Don't believe me give it a try and let me know in comments down below. They will love every bite of the vegetables.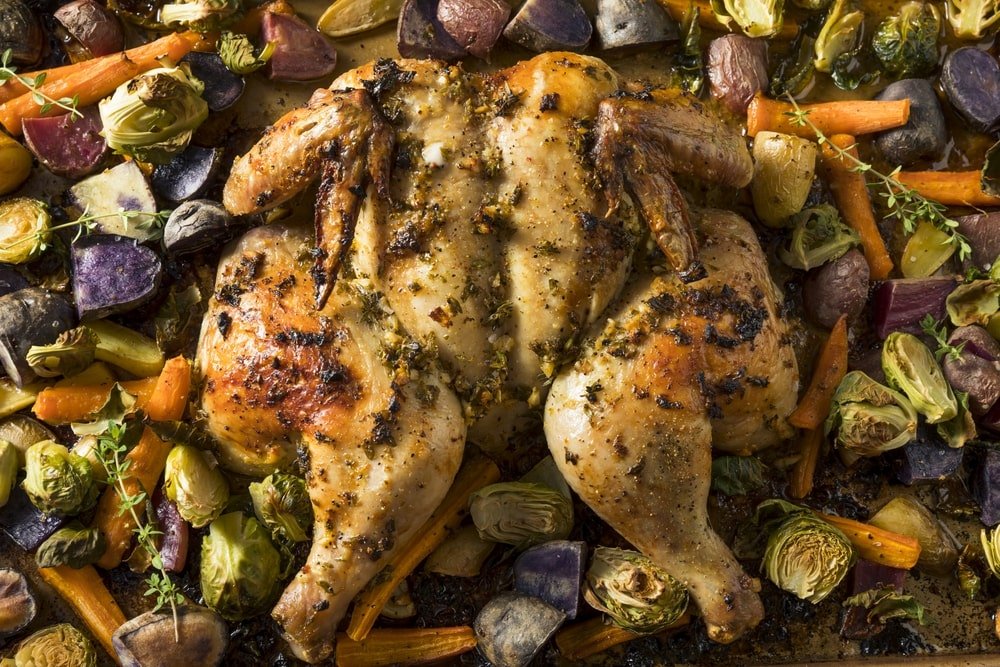 How to Spatchcock Chicken
Firstly, use a knife or a pair of kitchen scissors to cut out the backbone. You can reserve the backbone to make chicken stock.
Flip the chicken, breast side done and cut the backbone all the way from neck to the bottom.
Flip chicken, this time breast side up and sprinkle with teaspoon salt and butterflied a whole chicken at this point.
Loose the skin with your hand and pour the mixture uniformly over both breasts and thighs uniformly. Read the full recipe below.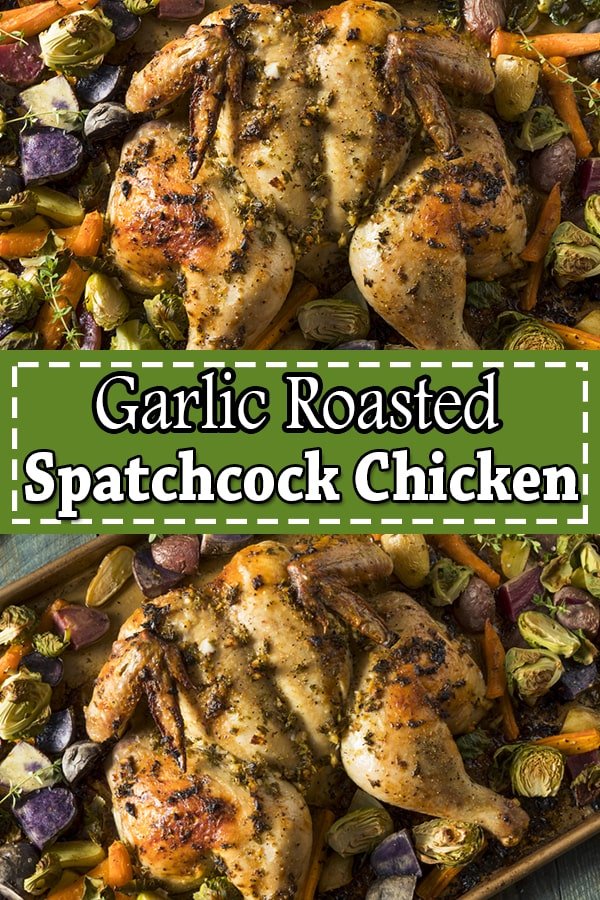 Spatchcock Chicken Recipe
This super easy Spatchcock Chicken recipe is crispy from the outside and juicy from inside with amazing buttery flavor can be made in less than 1 Hour.
15 minPrep Time
40 minCook Time
55 minTotal Time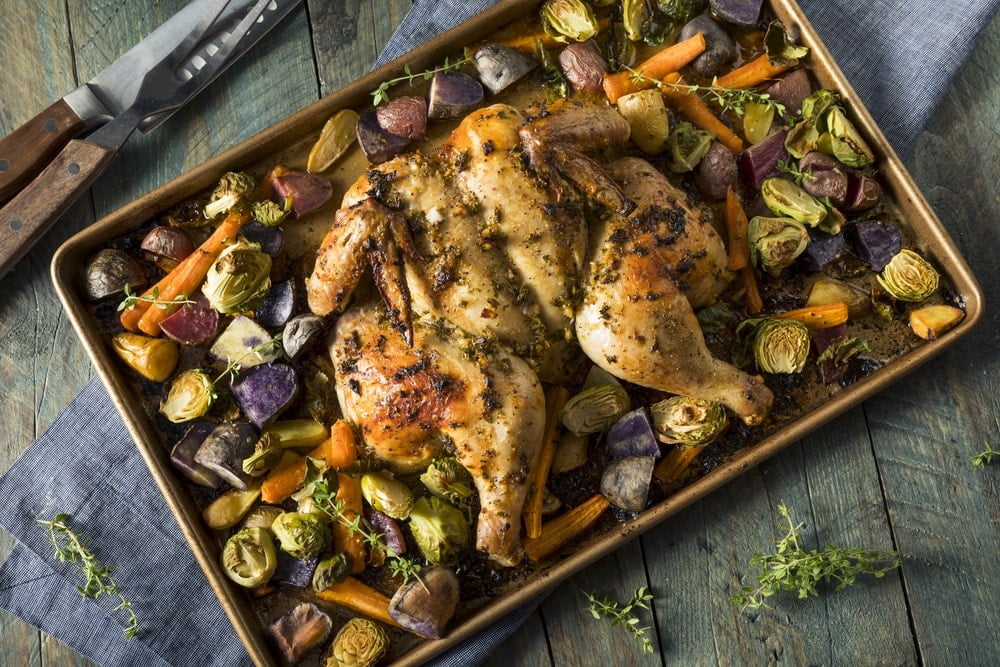 Ingredients
1 (5-lb.) whole chicken
6 tablespoons (3 oz.) salted butter, softened
1 tablespoon chopped fresh thyme
3/4 teaspoon black pepper , divided
4 garlic cloves, chopped
1 teaspoon kosher salt
2 tablespoons lemon zest
12 ounces red potatoes, halved
8 ounces Brussels sprouts, trimmed and halved
8 ounces small carrots
Instructions
Preheat oven to 450°F. Rinse chicken thoroughly and pat dry.
On a cutting board place the chicken, breast side down and cut both sides of backbone all the way from top to bottom and remove backbone by using poultry shears or a knife.
Flip the chicken breast side up, and open the rib cage and press against the breastbone. This will help you to flatten the chicken.
Place chicken in a large parchment-lined rimmed baking pan. Tuck in the wing and separate the skin very carefully across both breasts and thighs.
Combine butter, garlic, thyme, zest plus salt and pepper in a bowl. Now put the butter mixture under the chicken skin of breasts and thighs and rub the remaining on the top the entire chicken.
Bake chicken in preheated oven for about 10 minutes. Now reduce the heat to 400°F and arrange all the vegetables around the chicken with any remaining butter-garlic mixture and return to oven, and bake for 30 minutes until a meat thermometer inserted in thickest part reads 165°F. Once done, remove and let it rest for 10 minutes.
Garnish with some fresh coriander leaves and squeeze lemon juice over the top and Serve!
7.8.1.2
48
https://www.allchickenrecipes.com/spatchcock-chicken/
Still Hungry!! Try these Delicious chicken recipes:
So, Guys, I hope you enjoy these Spatchcock Chicken recipe which I make on weekly basis. All the chicken lovers who are looking for Spatchcock Chicken will enjoy this recipe. And if you like this recipe then Don't forget to share it with your friends on Pinterest, Facebook, and other social media platforms. And do follow us on Tumblr, Pinterest, facebook, twitter, and Instagram.