Chicken Florentine is a creamy and rich chicken recipe which got all the wonderful flavors that can be made in less than 30 minutes. Chicken Florentine is an Italian dish with a creamy white sauce on the top and this Florentine Chicken recipe is a perfect family meal for busy weeknights.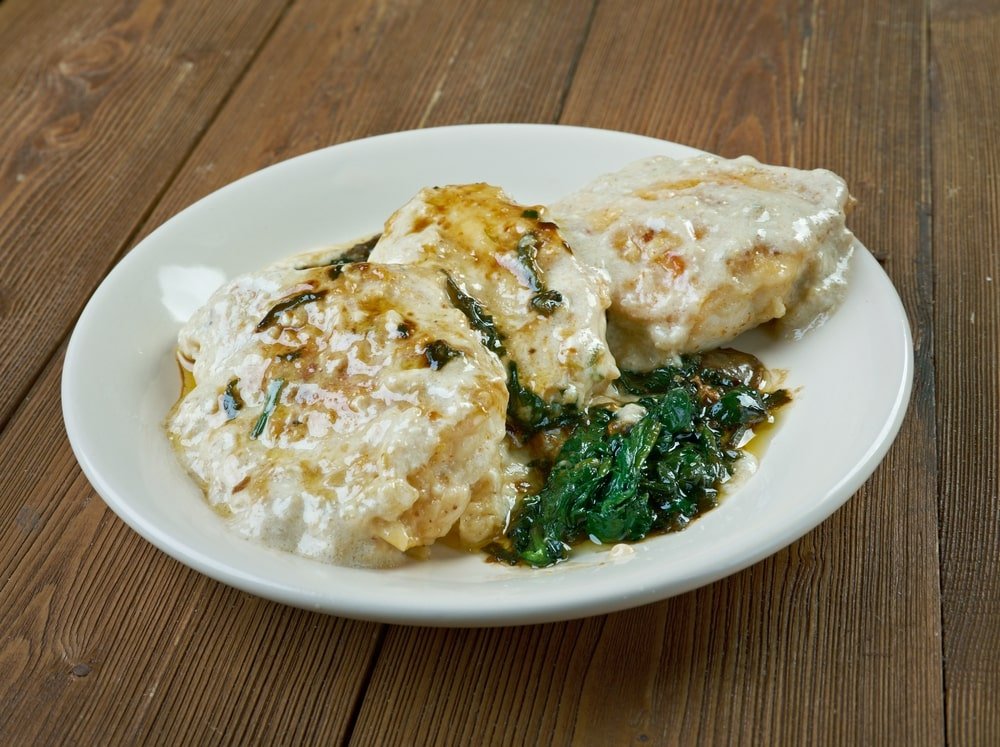 How to Make Chicken Florentine?
Firstly, season your chicken breasts with salt and pepper, coat it into the flour mixture. Fry the chicken pieces on a hot pan with olive oil, and then transfer to the plate. (Check below to see the recipe)
Now one of the most important thing when it's comes to making Chicken Florentine is the sauce! Yes, you heard it right, without sauce, this recipe is just like a fried chicken recipe or baked chicken breast.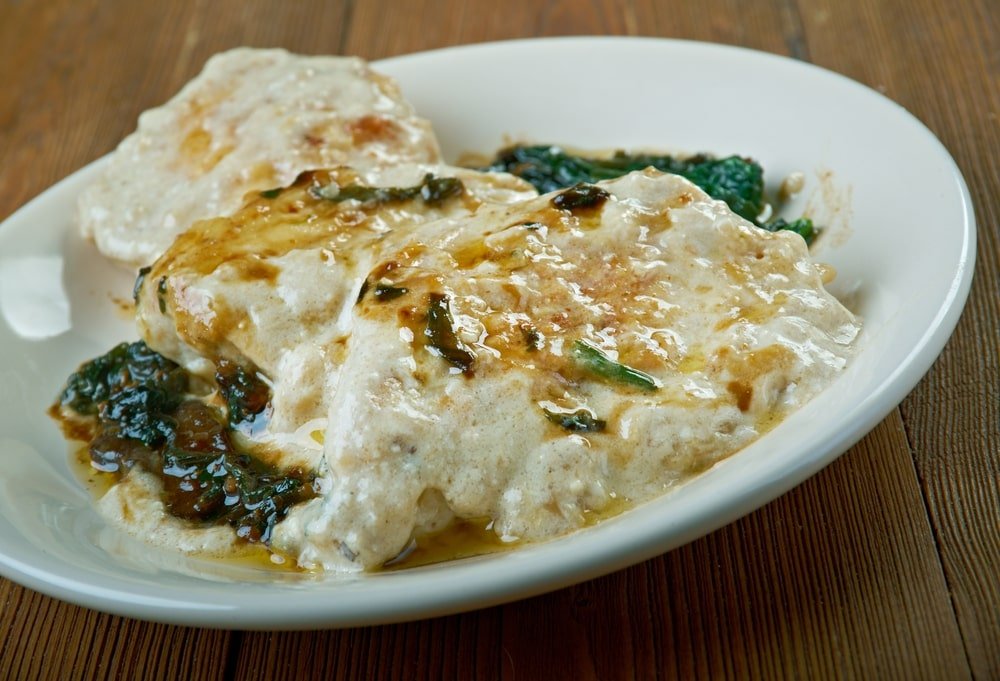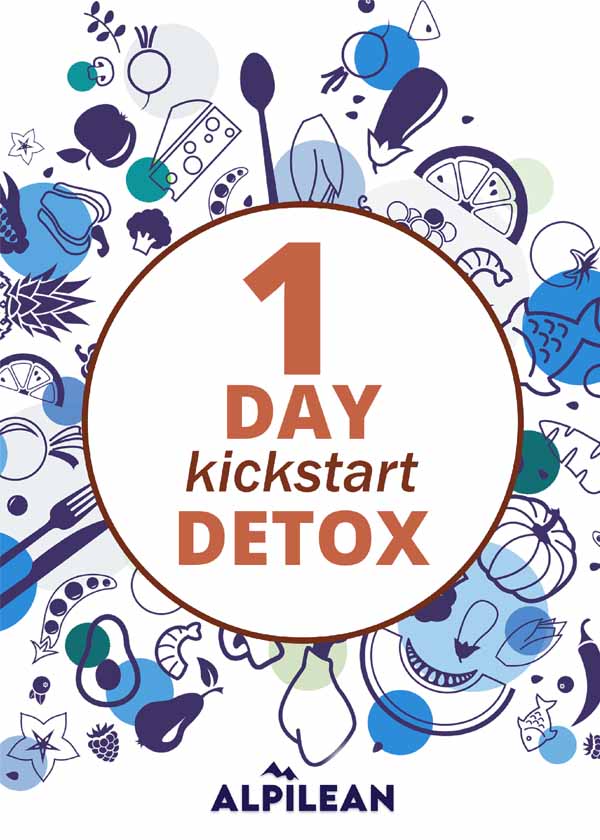 How to Make Chicken Florentine Sauce?
So how to make the creamy florentine sauce? Well, in this recipe I have used store bought Italian tomato pasta sauce, that actually saves my time! If you don't want to use the store bought sauce then follow the simple steps and make it right away.
In a pan melt butter, add some garlic and onions; saute for 1 or 2 minutes
Gradually add flour and salt; stir in the white wine or chicken broth.
Reduce heat to low and simmer for 1-2 minutes or until thickened. Stir in spinach. (it will take a few minutes to wilt).
Remove from heat and stir in sour cream. That it! Your Florentine chicken is ready.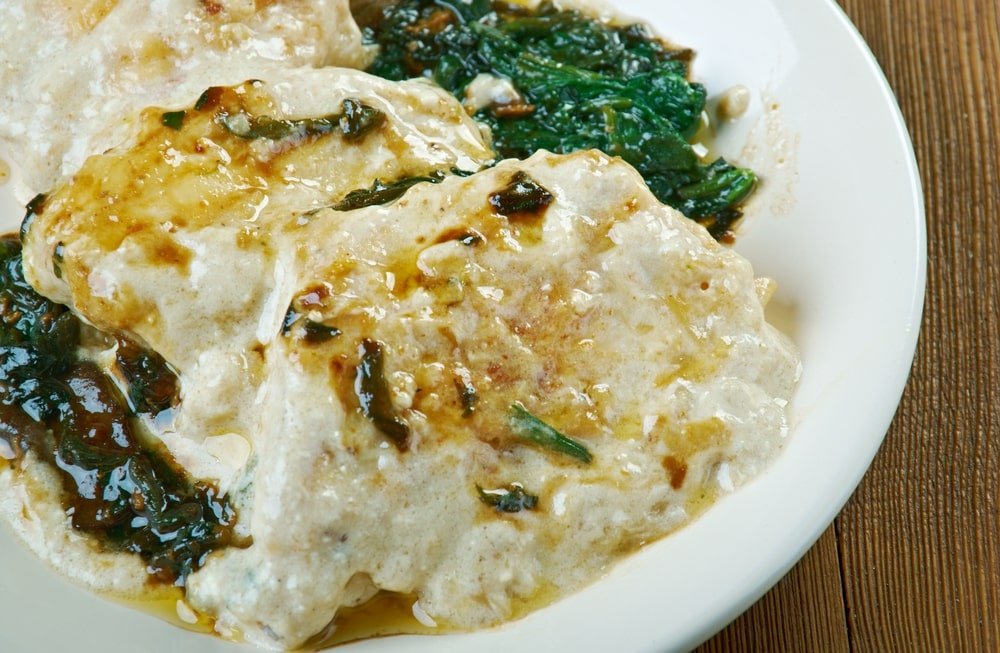 What to serve with Chicken Florentine?
Florentine chicken is best to serve with buttery sauteed broccoli or mashed potatoes and of course with creamy spinach Florentine sauce on the top. To make it little heavier, serve with steamed white rice, cauliflower rice, brown basmati rice or homemade Florentine Pasta.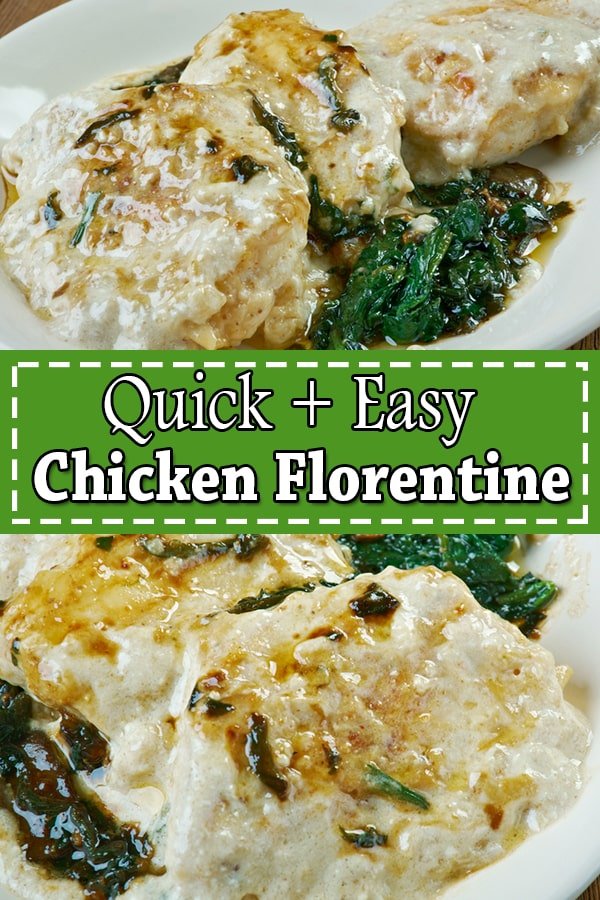 Chicken Florentine
Chicken Florentine is a creamy and rich chicken recipe which got all the wonderful flavors that can be made in less than 30 minutes.
20 minPrep Time
20 minCook Time
40 minTotal Time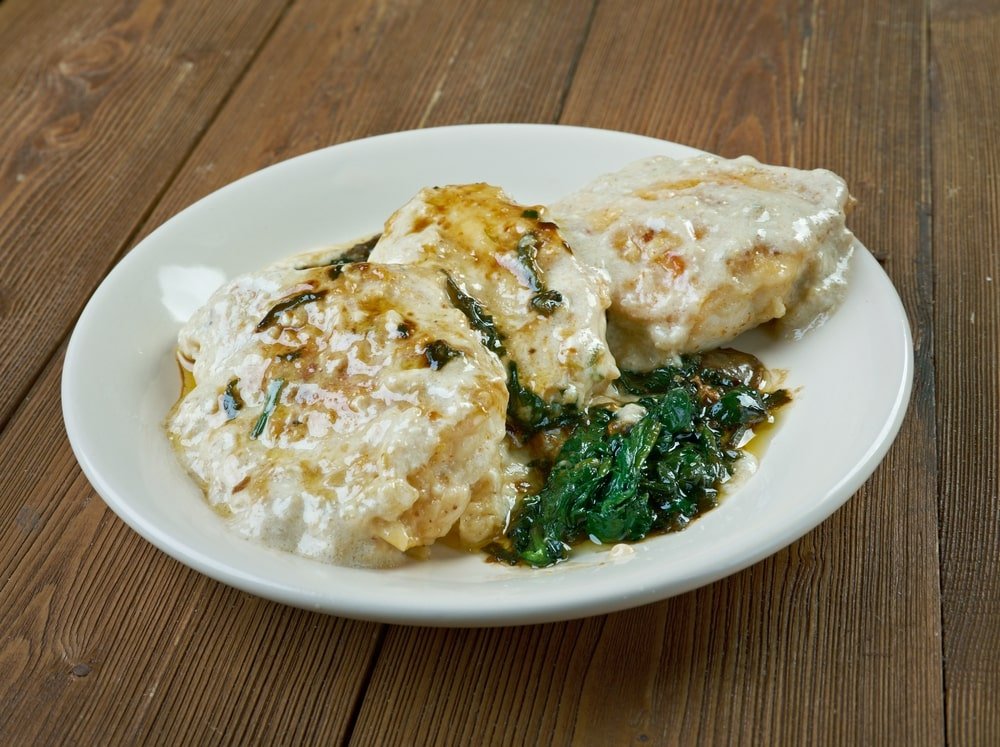 Ingredients
4 chicken breasts
200 g baby spinach
2 tablespoons olive oil
1 garlic clove, crushed
1/4 cup plain flour
1/2 cup basil leaves, finely shredded
125 g mozzarella cheese, thinly sliced
700 ml bottle Italian tomato pasta sauce
2 teaspoons white sugar
Steamed broccoli or roasted mashed potatoes, to serve
Instructions
Place the chicken pieces onto the plate and season your chicken breasts with salt and pepper.
On other plate put the flour mixture, dredge the chicken breasts into the flour mixture, shake off excess flour.
In a large frying pan heat 2 teaspoons of olive oil over high heat. Add garlic and spinach and saute for 1 to 2 minutes (until spinach wilts). Season with salt and pepper and remove to a plate.
Again on the same pan add the remaining oil over medium-high heat. Add chicken and cook until golden for 2 minutes on each side.
Once done, remove to a baking tray lined with baking paper. Top with mozzarella cheese and spinach mixture.
Preheat grill on medium-high heat and cook the chicken for 2 minutes or until cheese melts.
Pour pasta sauce into the frying pan and simmer for 5 minutes. Stir in basil and sugar. (or make your own sauce - mentioned above)
Spoon over chicken and serve with mashed potatoes, broccoli or white rice/brown rice.
7.8.1.2
49
https://www.allchickenrecipes.com/chicken-florentine/
Still Hungry!! Try these Chicken Recipes
So, Guys, I hope you enjoy these Chicken Florentine recipe which I make on weekly basis. All the chicken lovers who are looking for Chicken Florentine will enjoy this recipe. And if you like this recipe then Don't forget to share it with your friends on Pinterest, Facebook, and other social media platforms. And do follow us on Tumblr, Pinterest, facebook, twitter, and Instagram.