This easy and delicious one pan balsamic chicken is fully packed with awesome flavors served alongside potatoes is a perfect weeknight meal.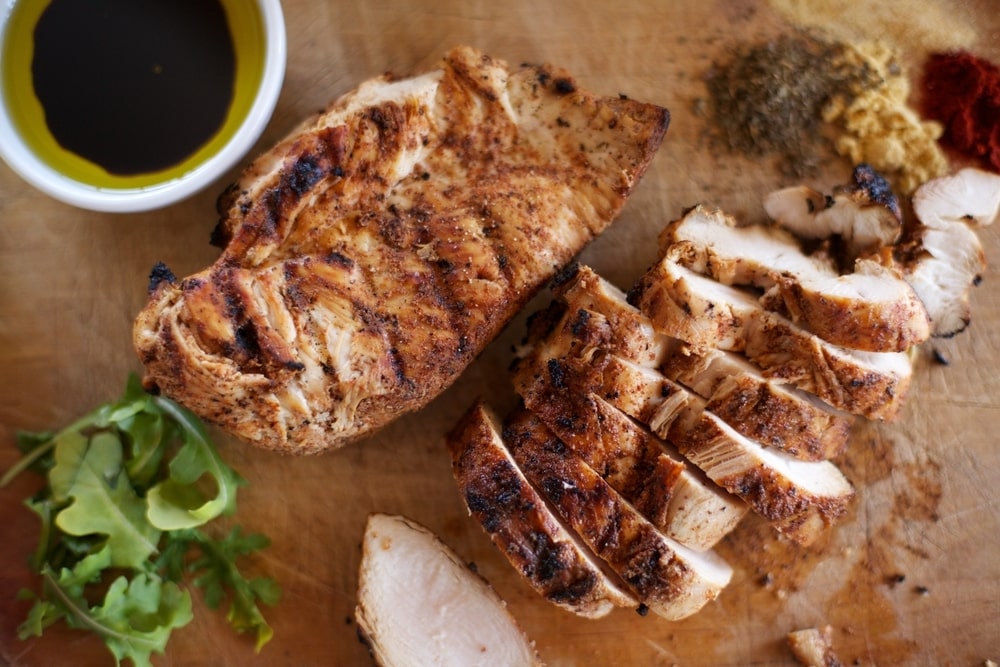 This balsamic chicken can be made in just 30 minutes consist of tender and juicy chicken breast glazed in a sweet and tangy balsamic sauce, all cooked on one single pan.
What is Balsamic Vinegar?
Balsamic vinegar is occasionally shortened to balsamic, is a concentrated, very dark, and intensely flavoured vinegar originating in Italy, made wholly or partially from grapes. Grape must be freshly crushed grape juice with all the seeds, skins, and stems.
Traditional balsamic vinegar is produced from the juice of just-harvested white grapes (typically, Trebbiano grapes) boiled down to reach a minimum sugar concentration of 30% (brix) or more, which is then fermented with a slow aging process which further concentrates the flavours.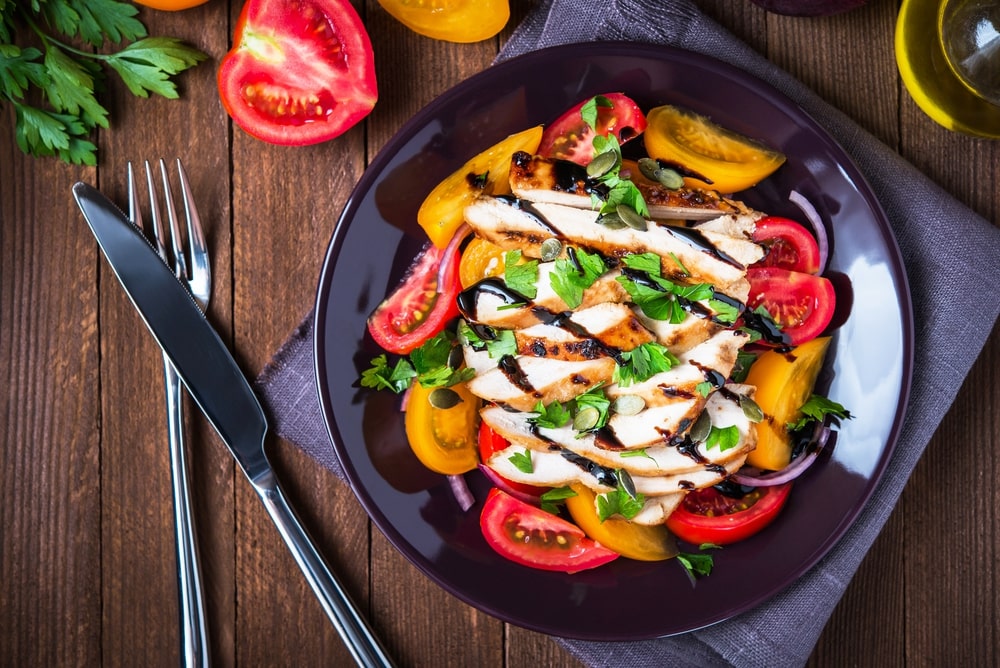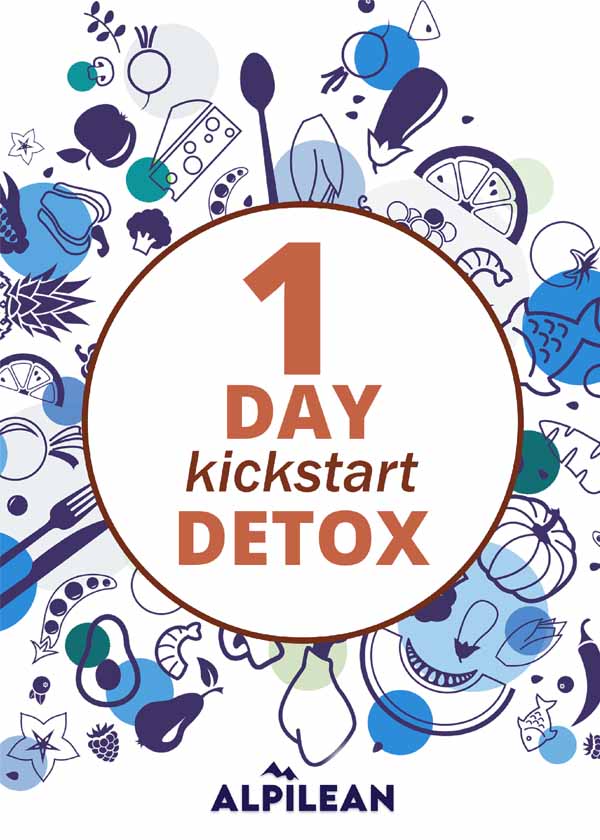 What should be the oven temperature?
My perfect oven temperature is between 220°C or 430°F which is perfect for the chicken breasts, don't bake for too long, usually, 15-20 minutes is perfect depending on the size of your chicken breasts. But make sure to use a meat thermometer the measure whether the chicken is heated through to 160-170°F.
Though in this recipe, I am not cooking the baked Balsamic Chicken version, it the simple one-pan version (mentioned below). But let me first share how to make the baked Balsamic Chicken. (Follow thee steps below)
Preheat oven to 180C/350F.
Line a baking dish with foil and parchment paper.
Take a bowl and mix the sauce together.
Place chicken pieces, skin side down in baking dish.
Pour the sauce all over the chicken pieces and bake for 30 minutes.
Remove from the oven turn chicken over, and baste with the sauce.
Again, bake for 20 minutes or until chicken is fully cooked through.
Let sit for 5 minutes, and serve over rice, potatoes, then spoon sauce all over the plate.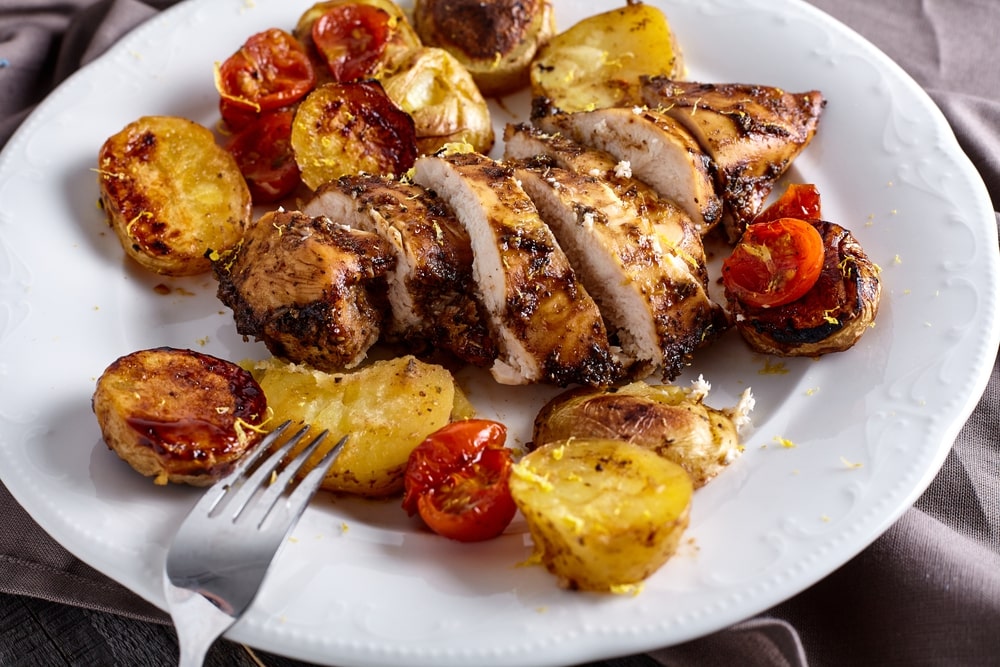 What to Serve with Balsamic Chicken
I personally love this balsamic chicken one pan to serve over warm white rice and then spoon sauce all over the chicken. Or you can serve with a plate of salad (made with Parsnips, Turnips, potatoes, Carrots, Cauliflower, Brussels Sprouts) or simply go with mashed potatoes (drizzle with little black pepper).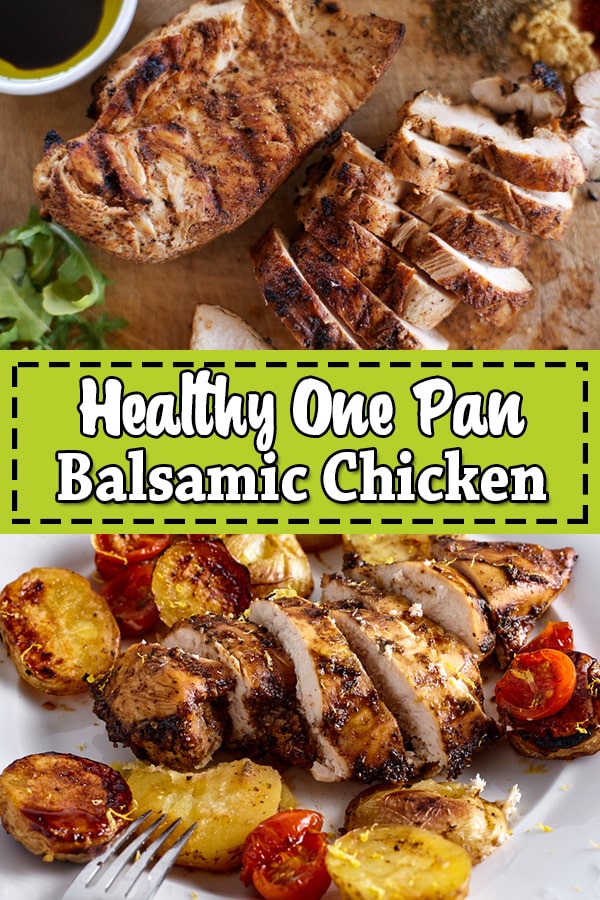 Balsamic Chicken
This easy and delicious one pan balsamic chicken is fully packed with awesome flavors served alongside potatoes is a perfect weeknight meal.
5 minPrep Time
25 minCook Time
30 minTotal Time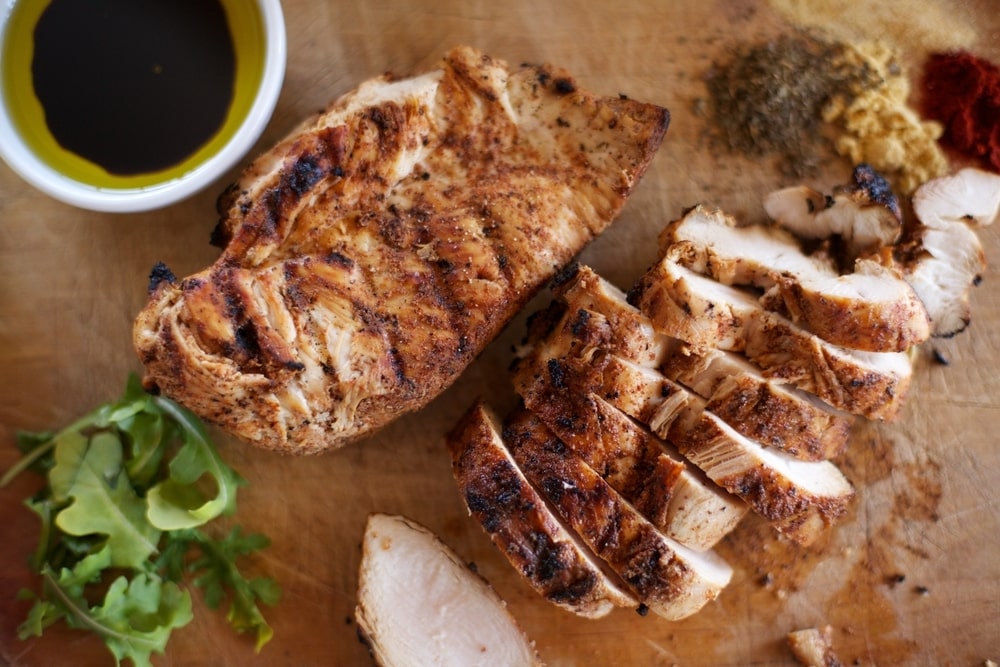 Ingredients
1 pound chicken breast tenderloins
1 tablespoon honey
1/4 cup bottled Italian salad dressing
1/8 - 1/4 teaspoon crushed red pepper
2 tablespoons olive oil
2 tablespoons balsamic vinegar
1 cup purchased shredded carrot
1 small tomato, seeded and chopped
10 ounces fresh asparagus, trimmed and cut into 2-inch pieces
Instructions
In a small bowl, stir together balsamic vinegar, honey, salad dressing, and crushed red pepper.
Heat oil in a large skillet over medium-high heat. Add chicken and cook for 5 to 6 minutes or until chicken is no longer pink and tender. Add half of the dressing mixture and toss to coat. Transfer chicken to a serving platter, cover and keep warm.
Now add carrot and asparagus to skillet. Cook and stir until asparagus is crisp-tender for about 3 to 4 minutes.
Stir in the remaining dressing mixture. Cook and stir for 1 more minute. Drizzle the dressing mixture all over chicken and vegetables. Sprinkle with tomato and serve alongside rice or mashed potatoes.
7.8.1.2
62
https://www.allchickenrecipes.com/balsamic-chicken/
Still Hungry! Try these Delicious Recipes:
So, Guys, I hope you enjoy these easy balsamic chicken recipe which I make on weekly basis. All the chicken lovers who are looking for balsamic chicken breast skillet will enjoy this recipe. And if you like this recipe then Don't forget to share it with your friends on Pinterest, Facebook, and other social media platforms. And do follow us on Tumblr, Pinterest, facebook, twitter, and Instagram.