This Chicken Paprikash is a traditional creamy Hungarian Chicken Paprikash that is so rich and flavorful with amazing paprika sauce.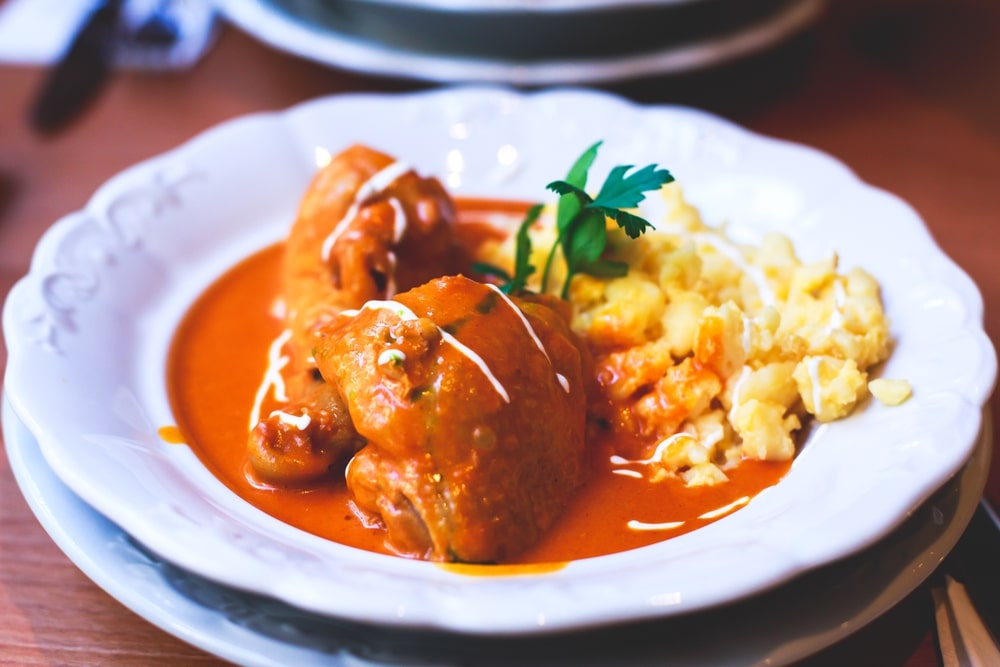 Chicken Paprikash is one of the popular dishes in Hungarian cuisine, and it's such a comfort food. This authentic Chicken Paprikash consists of tender chicken pieces in a creamy flavorful sauce.
What is Chicken Paprikash?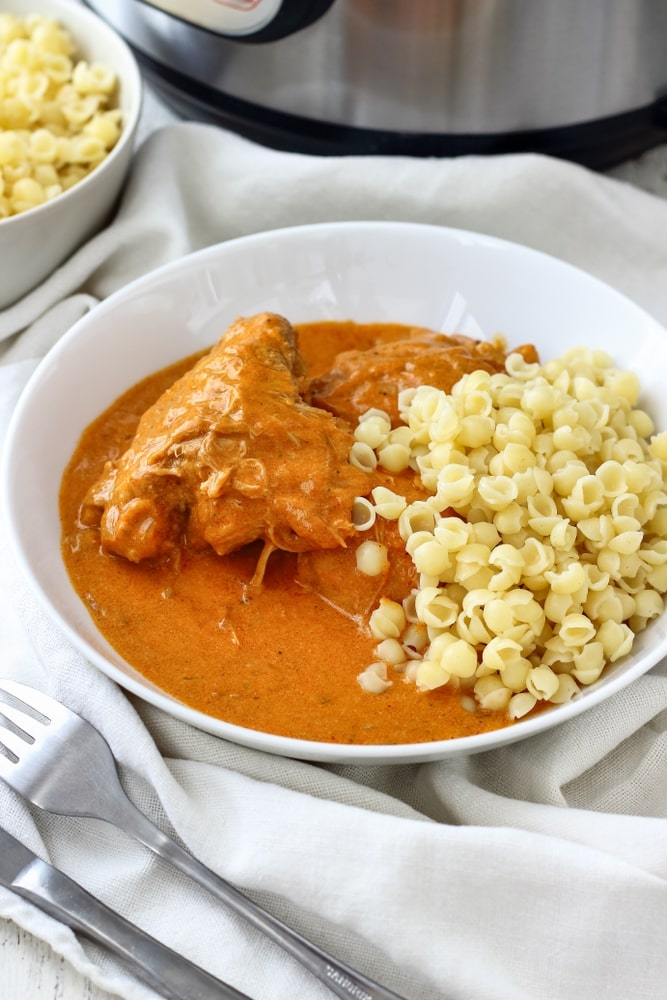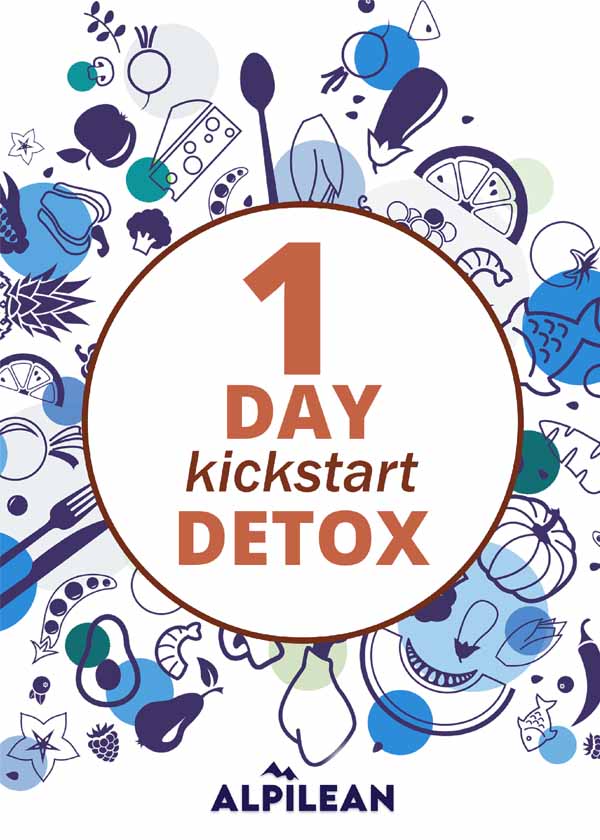 Hungarian paprikash csirke or paprika chicken is a popular dish of Hungarian origin and one of the most popular and famous variations on the paprikas preparations is very common to Hungarian dinner tables. The name of this dish is derived from the ample use of paprika spice (commonly used in Hungarian cuisine). The meat is typically simmered in a creamy sauce that begins with a paprika-infused roux.
Chicken Paprikash Preparation
The sweet paprika is mainly preferred in this dish, basically, it adds a rosy color as well as flavor. Sometimes sweet red or yellow peppers and olive oil and a small amount of tomato paste are used. The dish is a perfect family-friendly recipe similar to goulash, another paprika dish.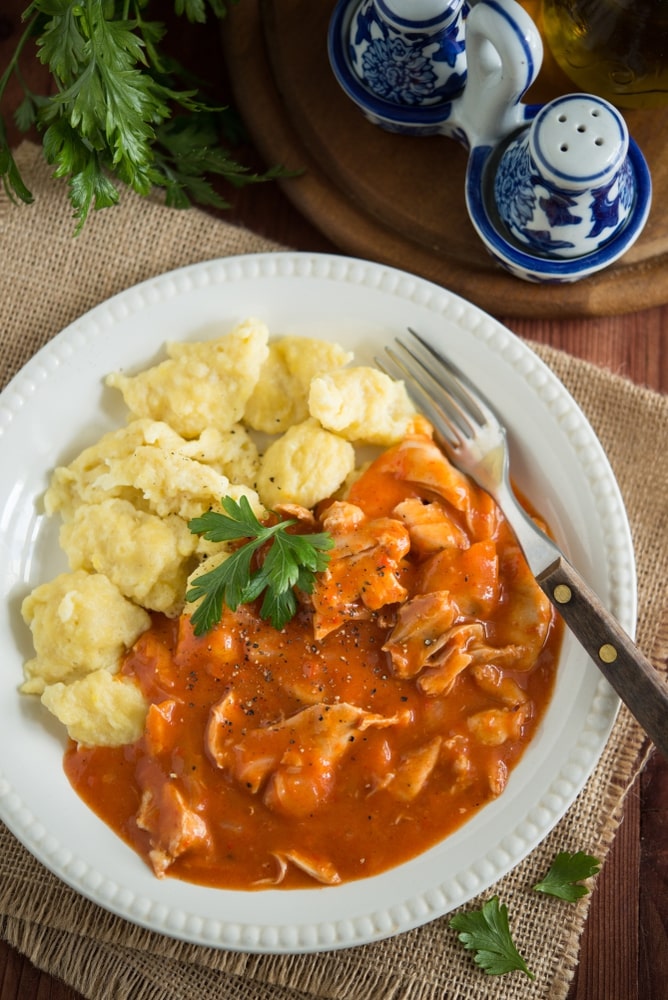 What to serve with Chicken Paprikash?
This dish is traditionally served with nokedli (boiled egg noodles), a broad noodle similar to the German spaetzle. Other side dishes that it may be served includes rice, tagliatelle (boiled ribbon noodles), boiled potatoes, bread or millet.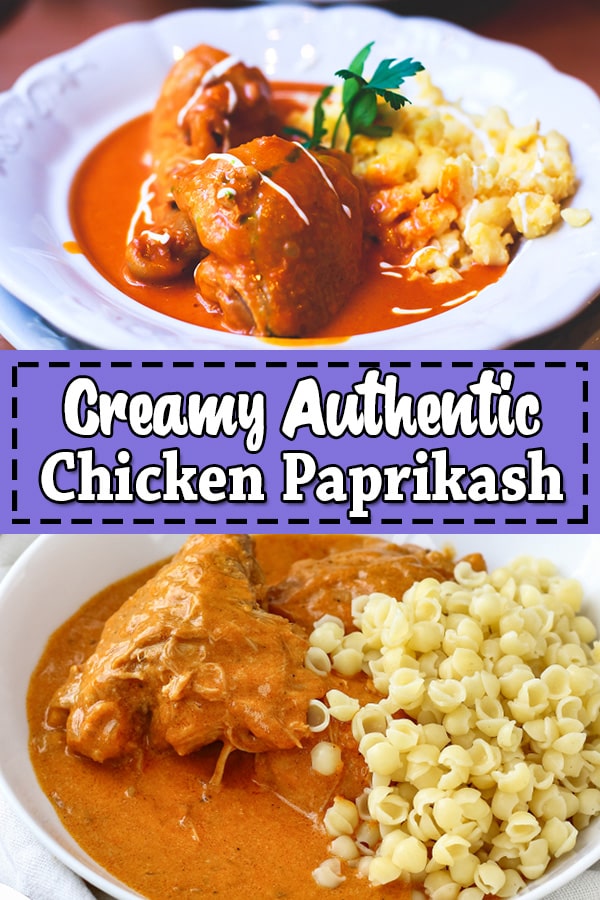 Chicken Paprikash
This Chicken Paprikash is a traditional creamy Hungarian Chicken Paprikash that is so rich and flavorful with amazing paprika sauce.
5 minPrep Time
45 minCook Time
50 minTotal Time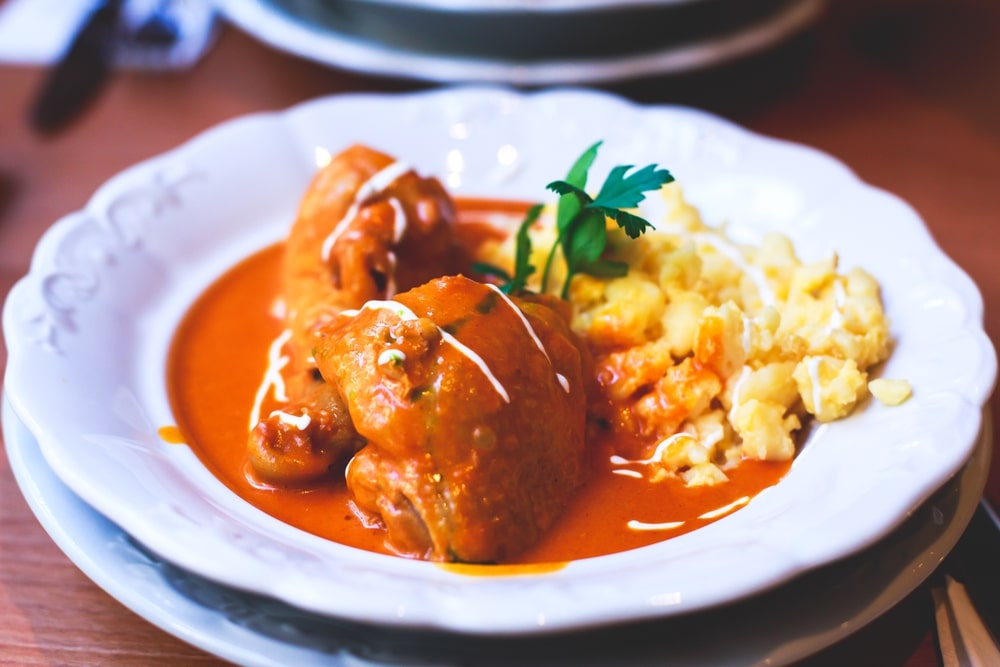 Ingredients
2 Pounds chicken thighs, with skin
2 Tbsp. extra-virgin olive oil
1 large onion, chopped
Kosher salt
Freshly ground black pepper
2 Tbsp. all-purpose flour
1 (28-oz.) can crushed tomatoes
3 cloves garlic, minced
1 Cup low-sodium chicken broth
12 Ounces egg noodles, cooked according to package directions
1/2 Cup sour cream
3 tbsp. paprika
Freshly chopped parsley, for garnish
Instructions
Preheat oven to 400°F. Season both sides of chicken with salt and pepper. Heat oil in a large skillet over medium heat.
Add chicken and cook for 8 minutes per side until skin is golden and cooked through. Remove chicken pieces from skillet (reserve fat in the pan).
Add onion and garlic and saute for 5 minutes, until soft and fragrant.
Add flour and paprika and cook for 1 more minute.
Now add chicken broth and crushed tomatoes and stir until combined.
Return chicken to the pan and cook for 20 minutes until chicken is cooked through and the bones fall apart.
Turn off the heat and stir in sour cream.
Serve over Rice or egg noodles and garnish with parsley.
7.8.1.2
59
https://www.allchickenrecipes.com/chicken-paprikash/
Still Hungry! Try these chicken recipes:
So, Guys, I hope you enjoy these Easy Chicken Paprikash Recipe which I make on weekly basis. All the chicken lovers who are looking for Chicken Paprikash will enjoy this recipe. And if you like this recipe then Don't forget to share it with your friends on Pinterest, Facebook, and other social media platforms. And do follow us on Tumblr, Pinterest, facebook, twitter, and Instagram.