Chicken Adobo or Filipino Chicken Adobo recipe is a super easy and delicious dish where chicken braised in soy sauce and vinegar and a perfect dinner meal for your family.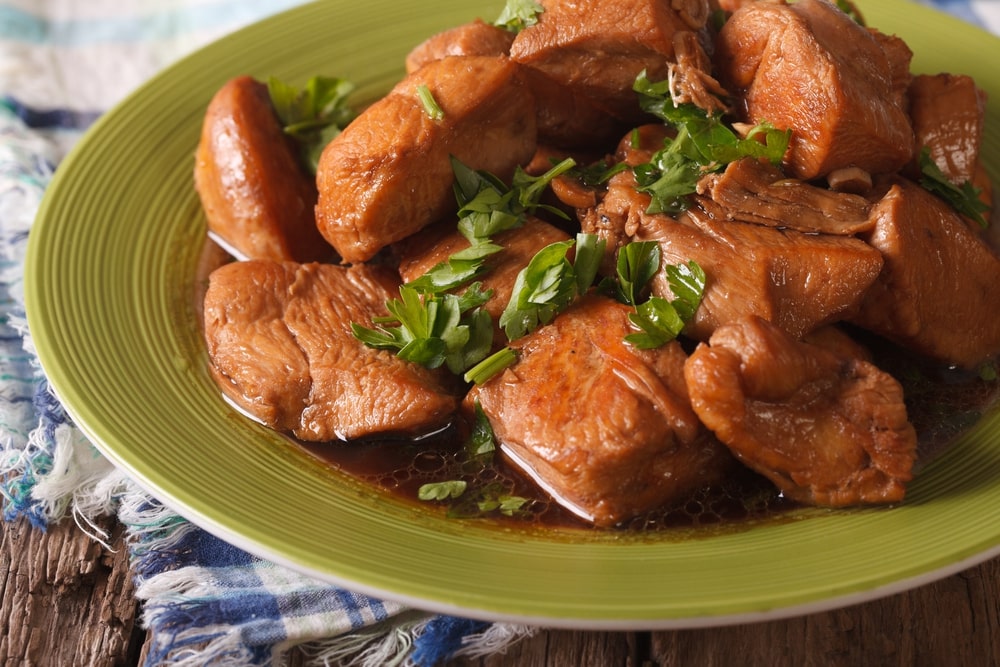 If you are looking for a perfect dish for weeknight dinner then this Chicken adobo recipe makes the cooking process so easy. It can be made with very few ingredients, a perfect one pot meal.
What is Abodo?
Adobo or Adobar in Spanish is a sauce, marinade or seasoning is the immersion of raw food in a stock (or sauce) composed variously of oregano, salt, garlic, soy sauce, paprika, and vinegar to preserve and enhance its flavor.
What is Philippine Chicken Adobo?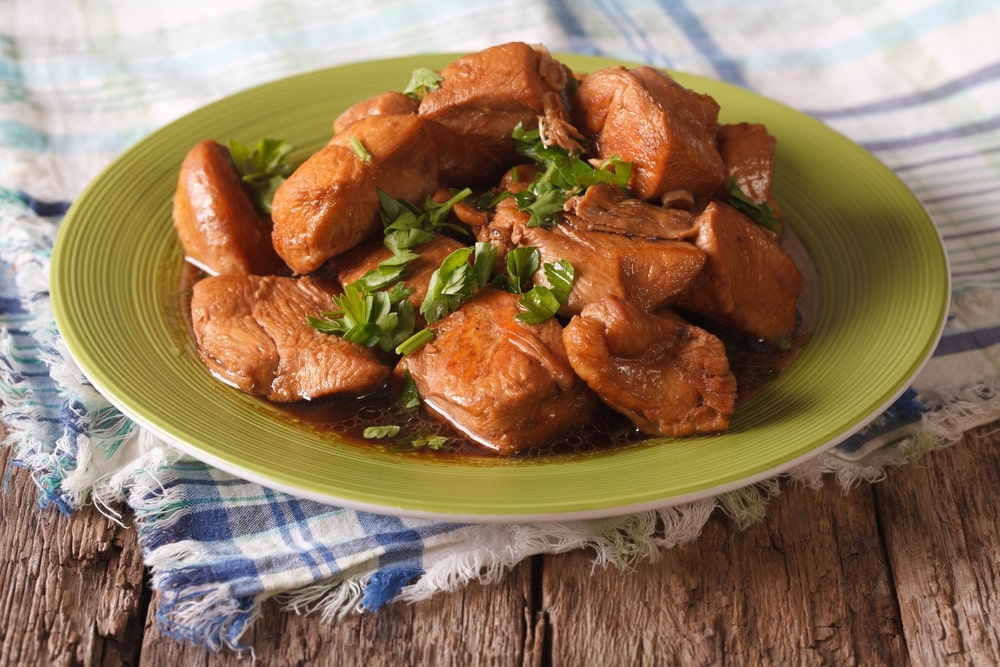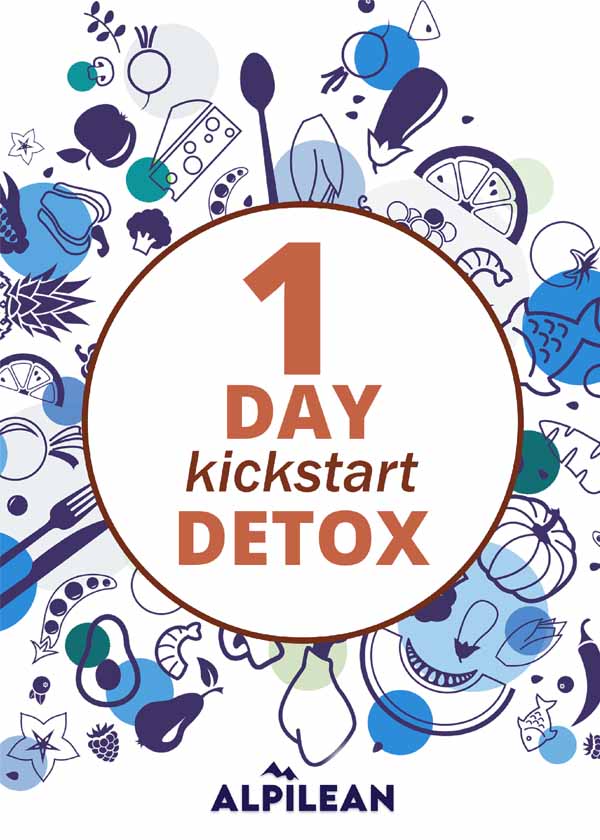 Philippine adobo is very popular Filipino dish and cooking process in this cuisine involves seafood, meat or vegetables marinated in soy sauce, garlic, vinegar, and black peppercorns, which is browned in oil, and simmered in the marinade. It has been considered as the unofficial national dish in the Philippines.
Chicken Adobo Variations
In the Philippines, there are numerous variants of this adobo chicken recipe. The most basic ingredient of adobo is vinegar, which is usually rice vinegar, coconut vinegar, or cane vinegar (although sometimes cider vinegar and white wine can also be used).
This adobo chicken is a very versatile dish, you can almost change every ingredient according to personal preference. It can be made in a skillet, slow cooker, one pot, pan or even Instant Pot.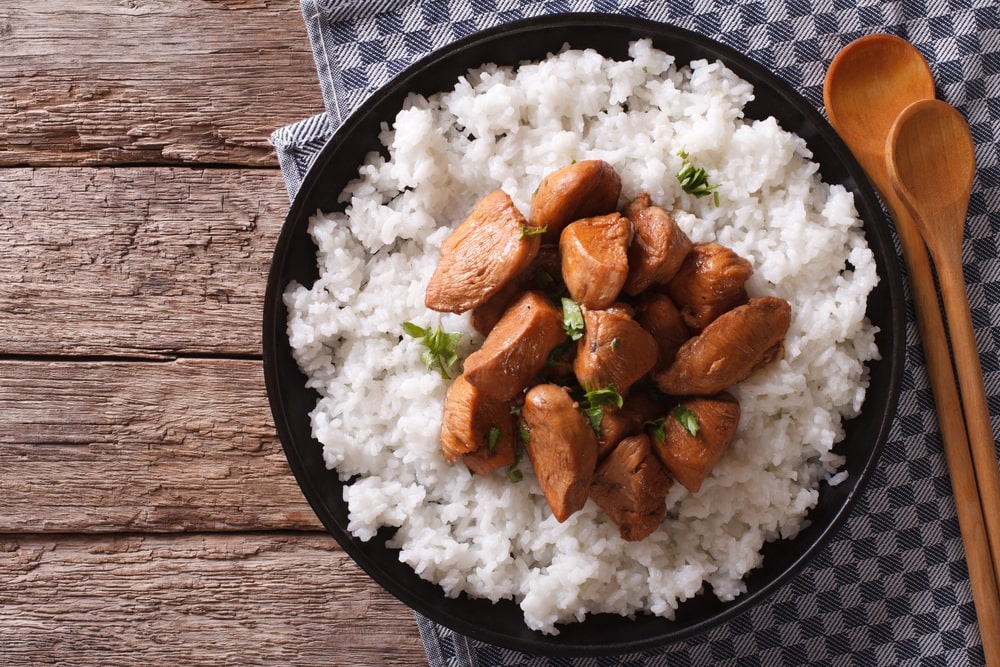 What to Serve with Chicken Adobo?
The best way to serve this adobo chicken is with warm white rice (maybe long grain). You will have enough adobo sauce to pour over rice with makes it more flavorful and delicious, you can simply call it Chicken Adobo and Rice.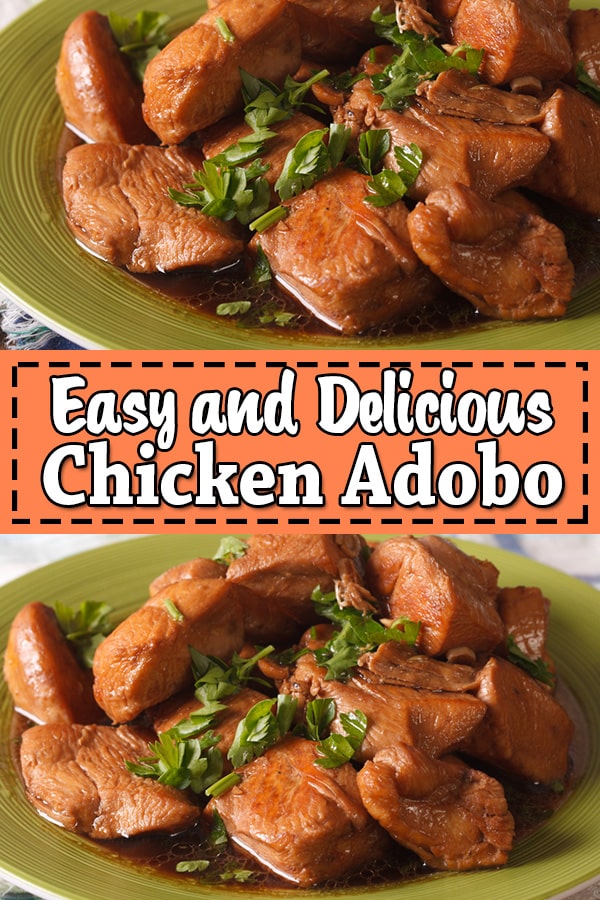 Chicken Adobo Recipe
Chicken Adobo or Filipino Chicken Adobo recipe is a super easy and delicious dish where chicken is braised in soy sauce and vinegar and a perfect dinner meal for your family.
30 minPrep Time
1 hr, 40 Cook Time
2 hr, 10 Total Time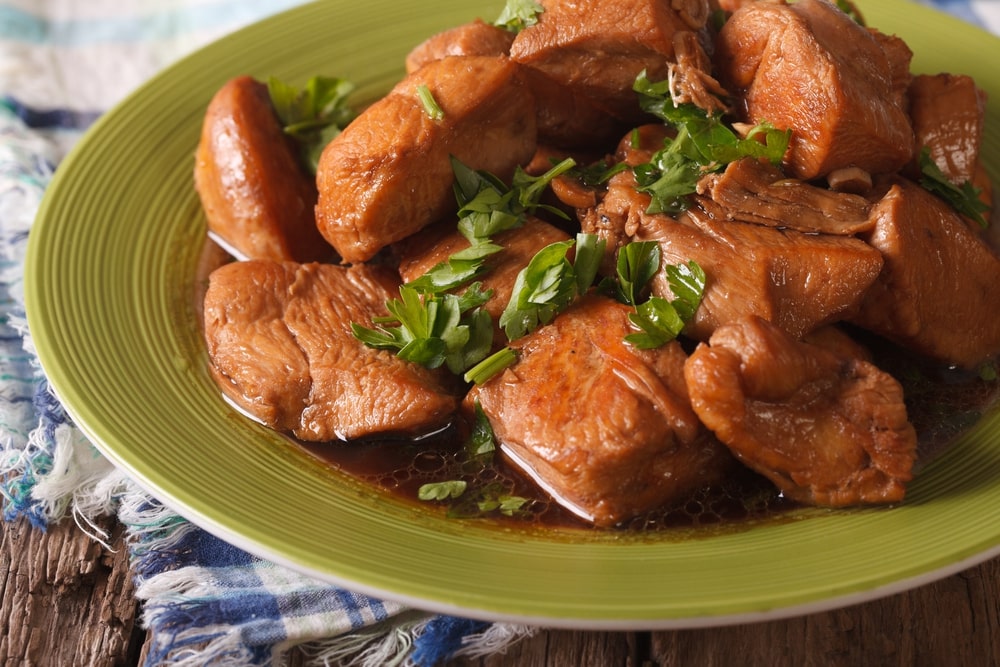 Ingredients
3/4 cup white vinegar
1/2 cup low-sodium soy sauce
1 tablespoon. honey
6 cloves garlic, peeled and smashed
3 bay leaves
1 teaspoon. whole black peppercorns
4 Pounds skin-on, bone-in chicken thighs
2 green onions, thinly sliced
Cooked white rice, for serving
Instructions
Whisk together soy sauce, white vinegar, and honey in a large bowl. Stir in bay leaves, garlic, and peppercorns, and pour into a large resealable plastic bag.
Add chicken to the bag and let it marinate for at least 30 minutes and up to overnight in the fridge.
Preheat oven to 300°. Pour marinade and chicken into a large pot, cover and bake for 40 minutes.
Remove from the oven, stir chicken in the pot, then again return to oven and bake for 40 more minutes.
Now remove the chicken and place on a foil-lined baking sheet. (Reserve sauce in the pot!).
Turn oven to 450° and bake for 5 to 8 minutes until chicken turns slightly caramelizes and golden.
Meanwhile, heat pot over medium heat and let the sauce simmer for 8 to 10 minutes or until thickened slightly. Now return chicken to the pot and toss with sauce.
Garnish with chopped green onions and serve with warm white rice.
7.8.1.2
60
https://www.allchickenrecipes.com/chicken-adobo/
Still Hungry! Try these other Chicken Recipes:
So, Guys, I hope you enjoy these easy chicken adobo recipe which I make on weekly basis. All the chicken lovers who are looking for Adobo Chicken will enjoy this recipe. And if you like this recipe then Don't forget to share it with your friends on Pinterest, Facebook, and other social media platforms. And do follow us on Tumblr, Pinterest, facebook, twitter, and Instagram.