Jambalaya Recipe: It is a Louisiana-origin dish of French & Spanish influence, consisting mainly of vegetables & meat mixed with rice. Traditionally, the meat always includes some sort of sausage, often a smoked sausage such as andouille, along with some other seafood or meat, frequently pork, crawfish, chicken, or shrimp.
What is in the Jambalaya Recipe?
The vegetables are usually known as the "holy trinity" soffritto-like mixture in Cajun cooking, consisting of celery, onion, and green bell pepper, though other vegetables such as tomatoes, carrots, chilis, and garlic are also used. After browning and sauteeing the vegetables and meat, seasonings, rice, and broth are added and until the rice is done the entire dish is cooked together.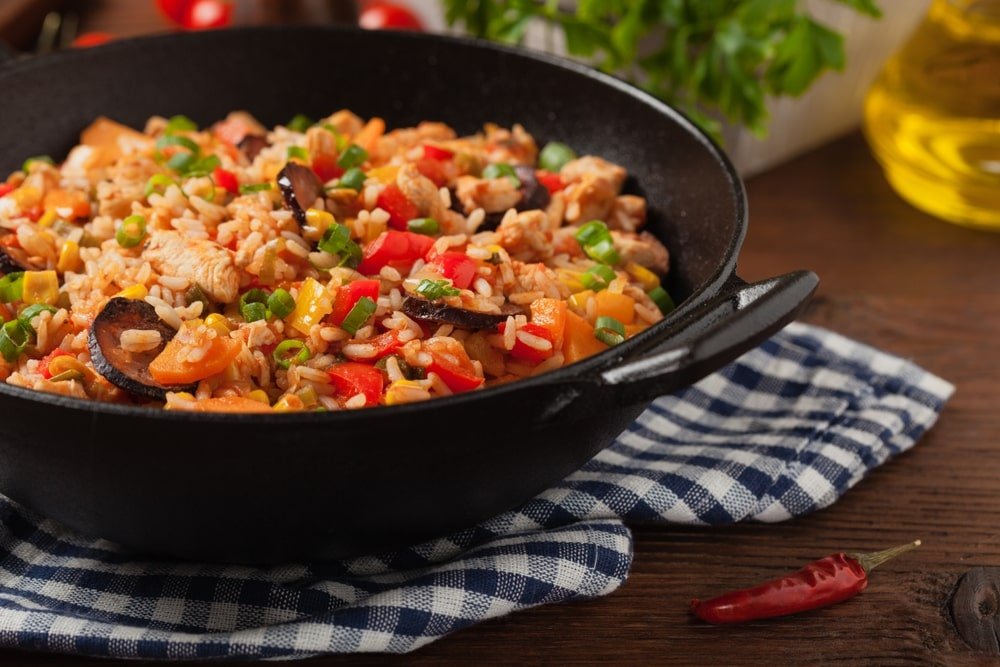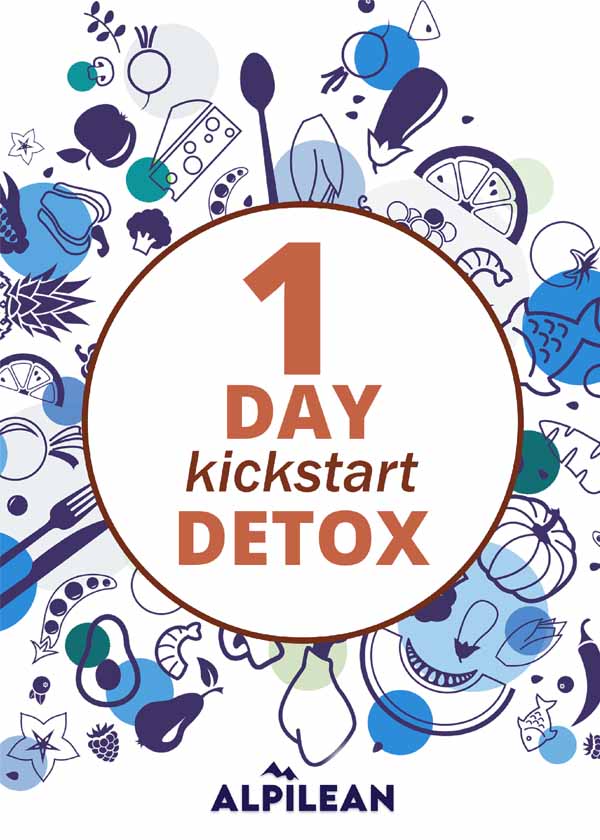 Gumbo VS Jambalaya
Jambalaya Recipe is very similar to other meat and rice dishes known in Louisiana cuisine. Gumbo uses similar sausages, seafood, vegetables, meats, and seasonings. However, gumbo includes okra and filé powder, which are not common in jambalaya Recipe. Gumbo is prepared separately from the rest of the dish and usually served over white rice, whereas in jambalaya Recipe, the rice is prepared with the other ingredients.
If you are trying this dish for the first time then I am sure you will fall in love with this jambalaya recipe, it's a kind of wide range of goodness. The main taste and magic come to the dish when sausage, chicken, rice, shrimp, and peppers with cajun seasonings, all come together in a red sauce. This is such a lightened up and comforting dish that everyone will love.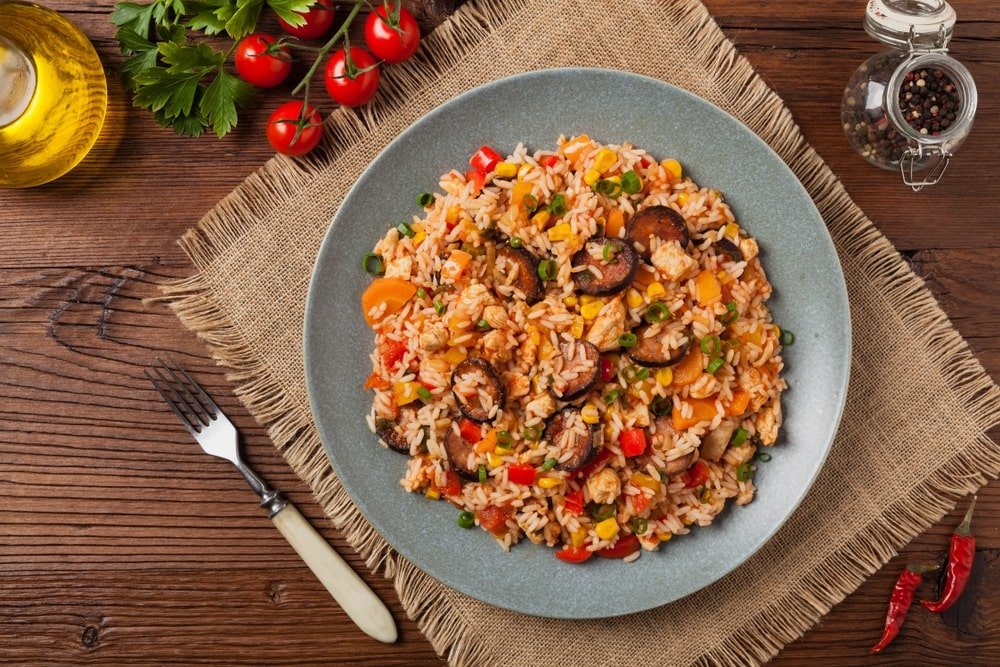 What is Andouille and What Can be it's Substitute?
If you don't have access to Andouille – basically it is a spicy smoked Cajun sausage. You can substitute it with a kielbasa, Spanish chorizo or any Polish smoked sausage. Be very careful with your salt if you are using more Cajun seasoning. The quantity of salt you need will depend on the type of Cajun seasoning and quantity you use.
Difference between Jambalaya and Paella?
Paella means "pan" is a Spanish dish originating in the Valencia region of Spain. Basically, it is a rice dish with either seafood or meat or both. In Jambalaya recipe it is also a rice mixture with a meat liquid stock, fresh vegetables, and spices. The paella mixture includes stock, fresh vegetables, and spices typically saffron is the main spice ingredient in it.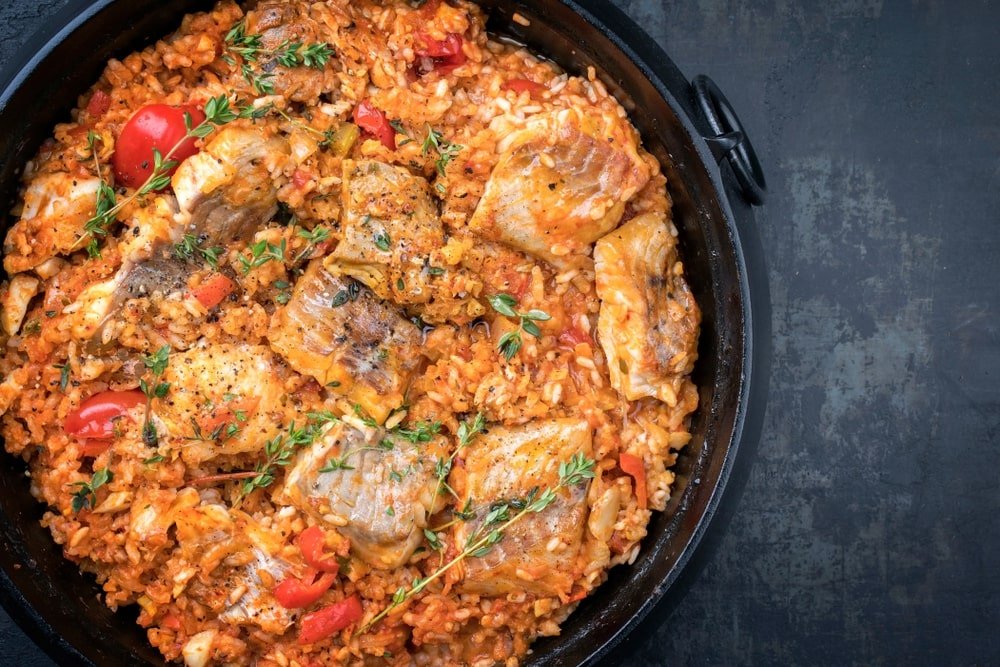 How to Make Jambalaya Recipe?
Firstly in a large dutch oven, start by sauteeing the bell peppers, onion, celery, and garlic.
Cut your chicken breasts into cubes, season with oregano & paprika, and cook on a pot until browned.
Add sliced andouille sausage followed by tomato paste, tomatoes and a teaspoon of cajun seasoning plus chicken stock and rice.
Simmer for 20 minutes before stir in sausage and chicken and let cook for a few minutes, and then serve.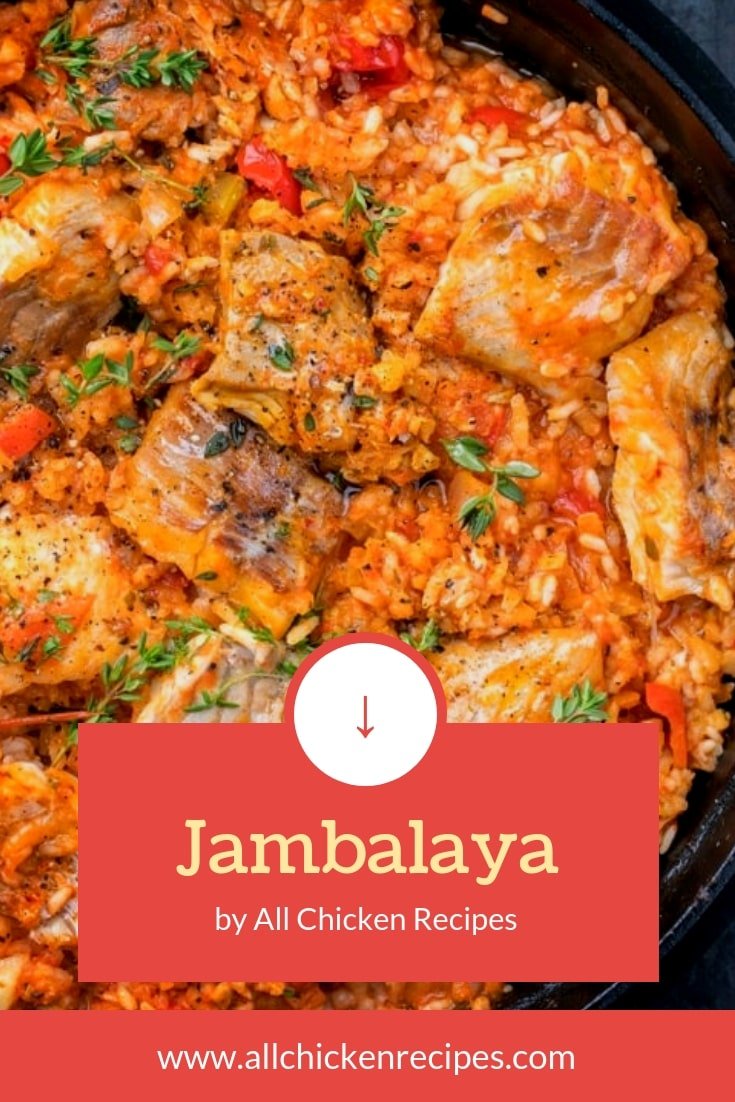 Still Hungry! Check these Delicious Chicken Recipes:
Jambalaya Recipe
Jambalaya Recipe is very similar to other meat and rice dishes. It's tastes so good and delicious that you will fall in love with this jambalaya recipe.
20 minPrep Time
45 minCook Time
1 hr, 5 Total Time
5 based on 1 review(s)
Ingredients
Instructions
In a large Dutch oven heat 1 tbsp of peanut oil over medium heat. Season the chicken pieces and sausage with Cajun seasoning. Saute sausage until browned. Remove and set aside. Add 1 tbsp peanut oil, and saute chicken pieces on all sides until lightly browned.
In the same pot, saute bell pepper, onion, celery and garlic until tender. Stir in crushed tomatoes, and season with black pepper, salt, red pepper, hot pepper sauce, file powder and Worcestershire sauce. Stir in sausage and chicken and sausage and cook for 10 minutes.
Stir in the chicken broth and rice. Reduce heat and simmer until liquid is absorbed for 20 to 25 minutes.
7.8.1.2
23
https://www.allchickenrecipes.com/jambalaya/
So, Guys, I hope you enjoy this Jambalaya Recipe which I make on weekly basis. All the Chicken Lovers who are looking for Jambalaya Recipe will enjoy. And if you like this recipe then Don't forget to share it with your friends on Pinterest, Facebook, and other social media platforms. And do follow us on facebook, twitter, Pinterest, Tumblr, and Instagram.