Chicken Tortilla Soup: It's a delicious and healthy slow cooker chicken tortilla soup that can easily please a crowd. And with the fresh avocado & crunchy tortilla strips, everyone in your family will beg you to make it again tomorrow. It's basically Loaded with roasted corn kernels, shredded chicken breast, green chiles, macaroni noodles, and a tomato-based broth which is again a combination of flavors.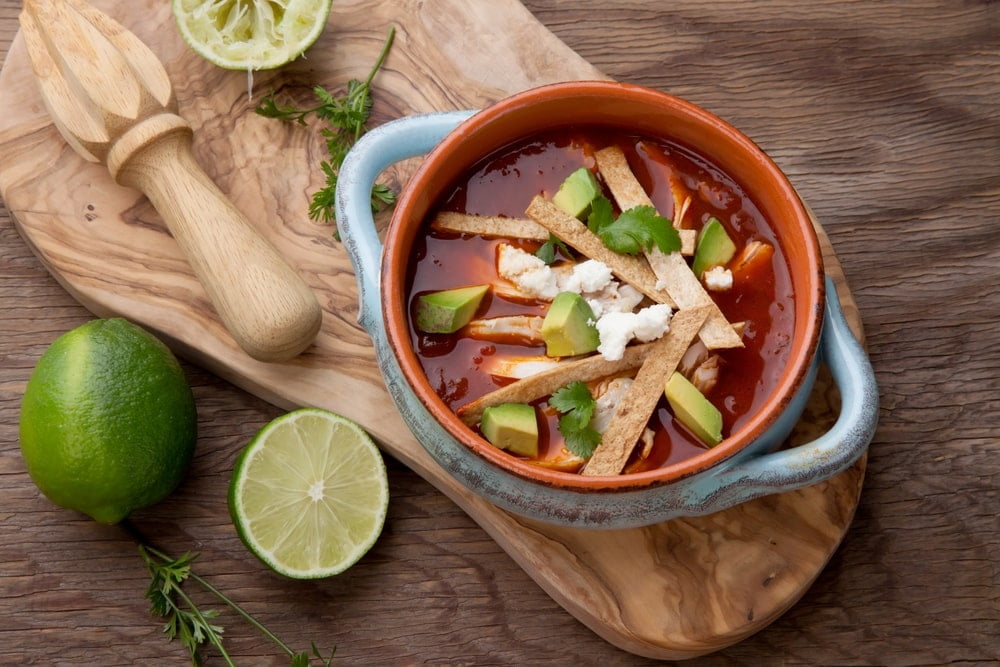 From the Last few weeks, I was doing my customization to maximize the flavor and you can either make in your crockpot or on the stovetop while keeping the prep time down.
You will also love that this Creamy Chicken Tortilla Soup because it can be easily made with some simple ingredients present on your pantry. People usually make this Chicken Tortilla Soup with some spices and simply dumping them in cans which results in a flavorful and fresh soup.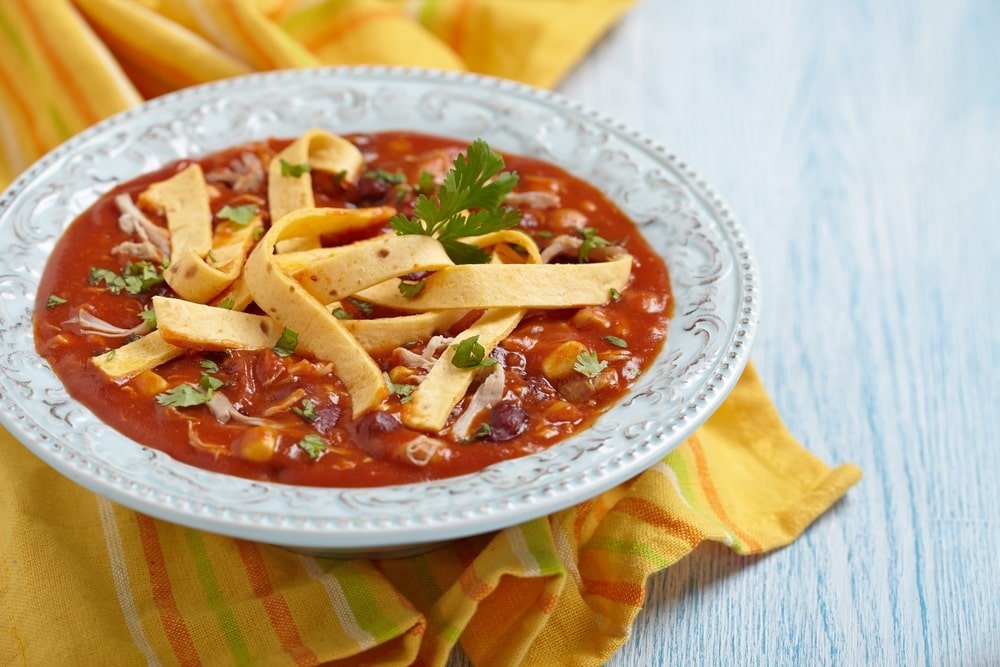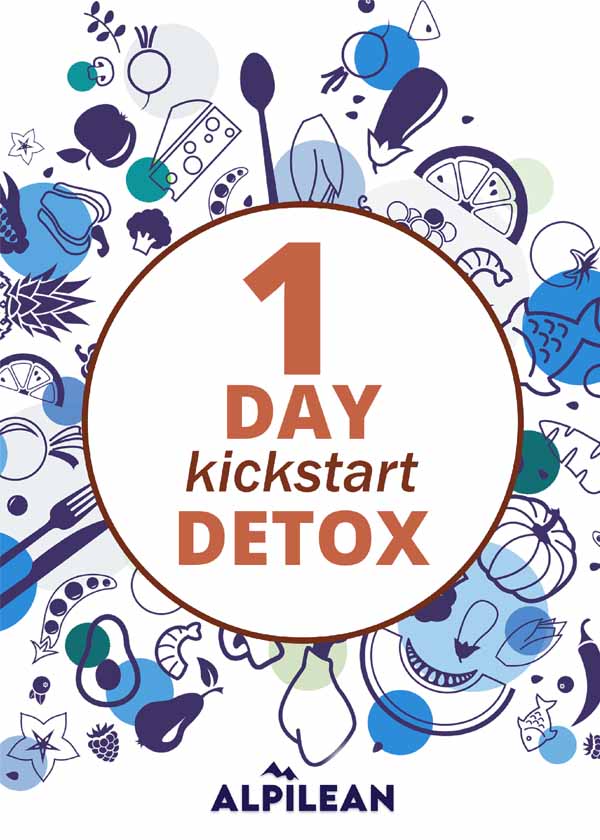 Normally, on my busiest days, I load up my slow cooker with all the ingredients to make my Chicken Tortilla Soup and I still know that it's going to be very comforting, hearty, lightened up and delicious without even thinking about it.
Chicken Tortilla Soup Crock Pot
Cook and cut your chicken into cubes.
Add all the ingredients like corn tortilla strips, avocados to your crock pot except the cheese.
Cook on high for 3-4 hours or low for 8 hours.
Top each serving with sliced green onions, corn tortilla strips, grated cheddar cheese, cilantro, lime & sliced avocado and make sure to add cheese just before serving.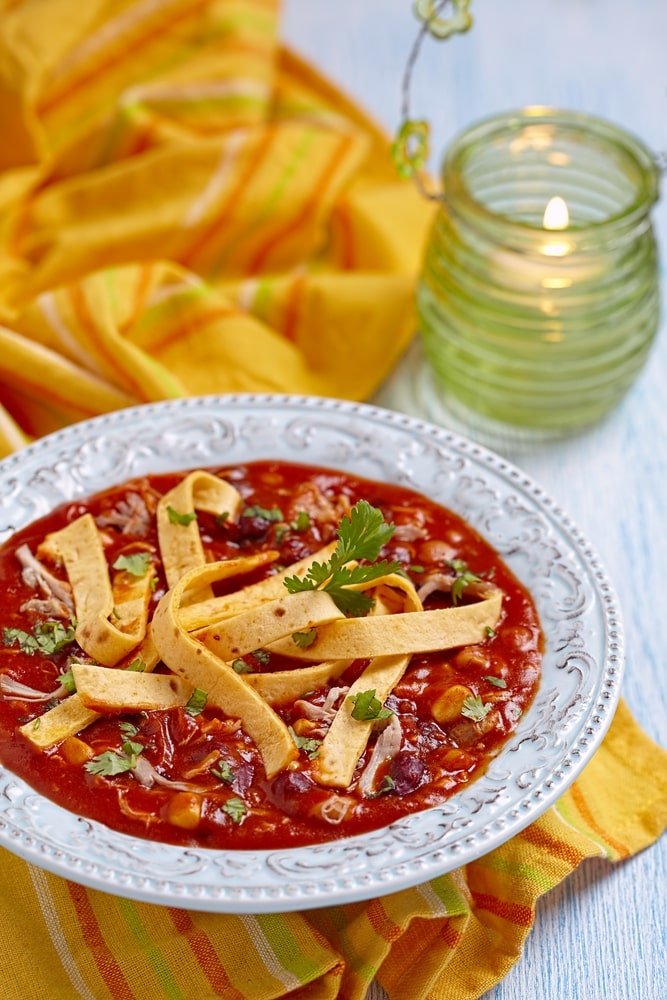 What to Serve with Chicken Tortilla Soup
You can add an extra tablespoon of hot sauce, taco seasoning or use spicy salsa to make it spicier, it's totally up to you.
Make it more creamer by adding sour cream, and if you are calorie conscious then you can use fat-free cream.
If you have kids then you can serve your Easy Chicken Tortilla Soup with cheese quesadillas on the side.
Add a few squeezes of lime to give it a different flavor and then serve bowls with an extra wedge.
To make it more delicious add some optional toppings like sliced green onions, grated cheddar cheese, cilantro, lime & sliced avocado.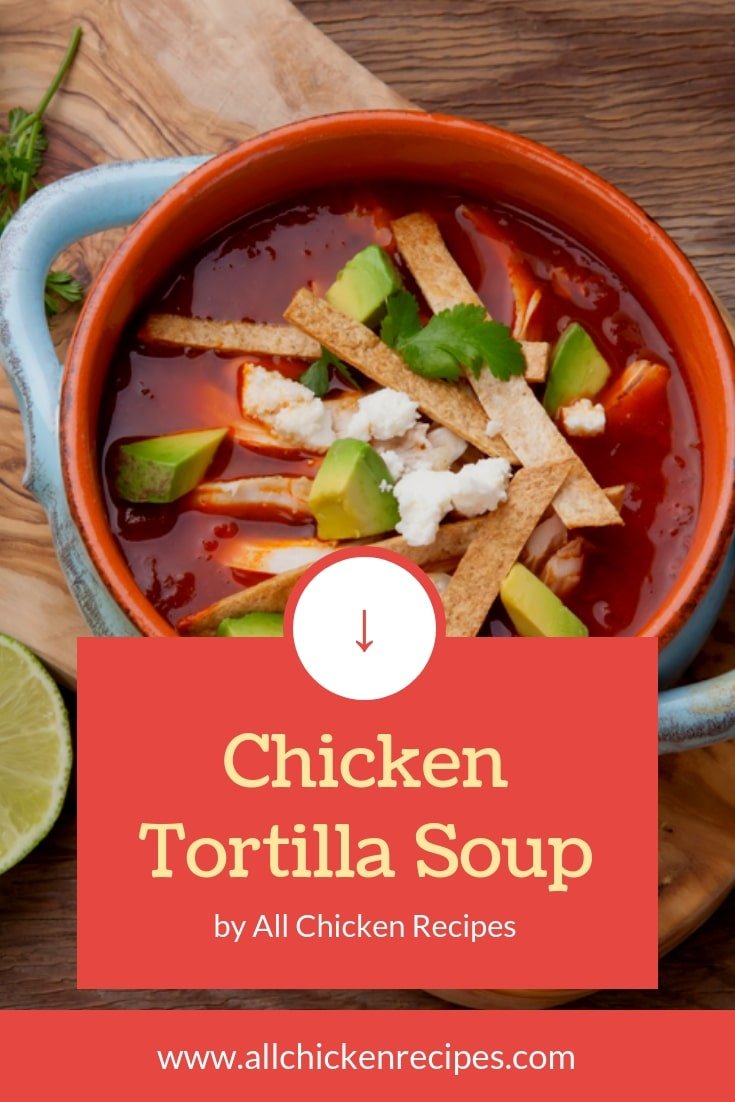 Still Hungry!! Check these delicious Chicken Recipes:
Easy Chicken Tortilla Soup
Chicken Tortilla Soup can be easily made with some simple ingredients present on your pantry. Just thorw the ingredients in crockpot or slow cooker and enjoy authentic chicken tortilla soup.
20 minPrep Time
20 minCook Time
40 minTotal Time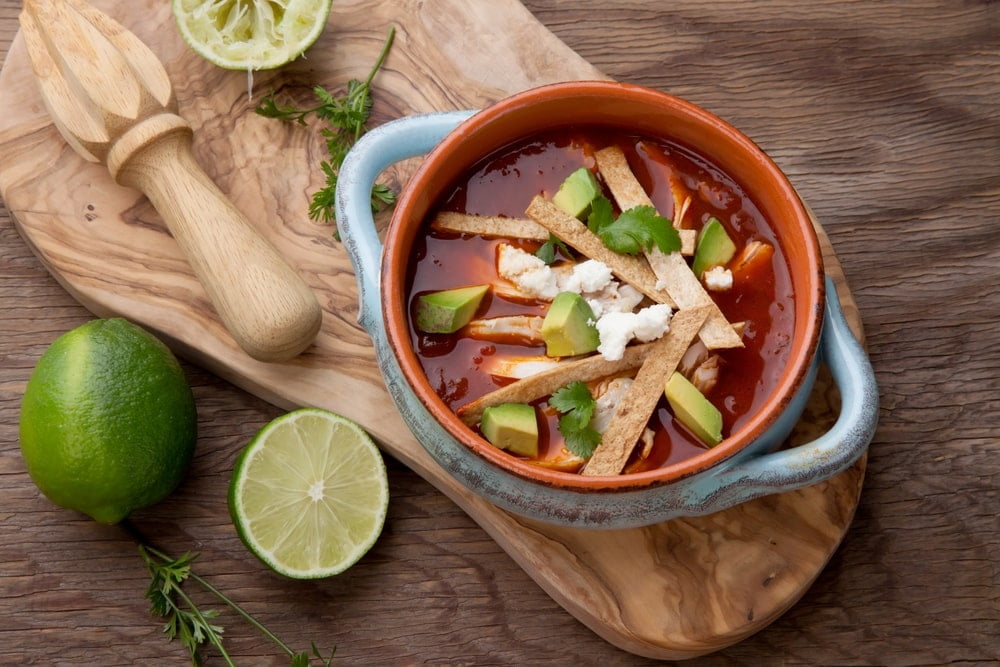 Ingredients
1 teaspoon dried oregano
1 onion, chopped
1 tablespoon olive oil
3 cloves garlic, minced
1 1/4 cups water
2 teaspoons chili powder
1 cup white hominy
1 (28 ounce) can crushed tomatoes
1 cup whole corn kernels, cooked
1 (10.5 ounce) can condensed chicken broth
1/4 cup chopped fresh cilantro
2 boneless chicken breast halves, cooked and cut into bite-sized pieces
crushed tortilla chips
1 (15 ounce) can black beans, rinsed and drained
1 (4 ounce) can chopped green chile peppers
sliced avocado
chopped green onions
shredded Monterey Jack cheese
Instructions
Over medium heat, heat oil in a medium stock pot. Saute garlic & onion in oil until soft. Stir in oregano, tomatoes, chili powder, broth, and water. Reduce heat to lower and simmer for 5 to 10 minutes.
Stir in hominy, chiles, cilantro, beans, corn, and chicken. Simmer for 10 minutes.
Top each serving with avocado slices, cheese, crushed tortilla chips, and chopped green onion.
7.8.1.2
22
https://www.allchickenrecipes.com/chicken-tortilla-soup/
So, Guys, I hope you enjoy this Chicken Tortilla Soup Recipe which I make on weekly basis. All the Chicken Lovers who are looking for Chicken Tortilla Soup will enjoy this recipe. And if you like this recipe then Don't forget to share it with your friends on Pinterest, Facebook, and other social media platforms. And do follow us on facebook, twitter, Pinterest, Tumblr, and Instagram.