Chicken Carbonara: This easy crispy and creamy dish is the ultimate comfort food that your whole family will love! Requires only 20 minutes of cooking time to get ready on your table that can be a staple comfort food of the family!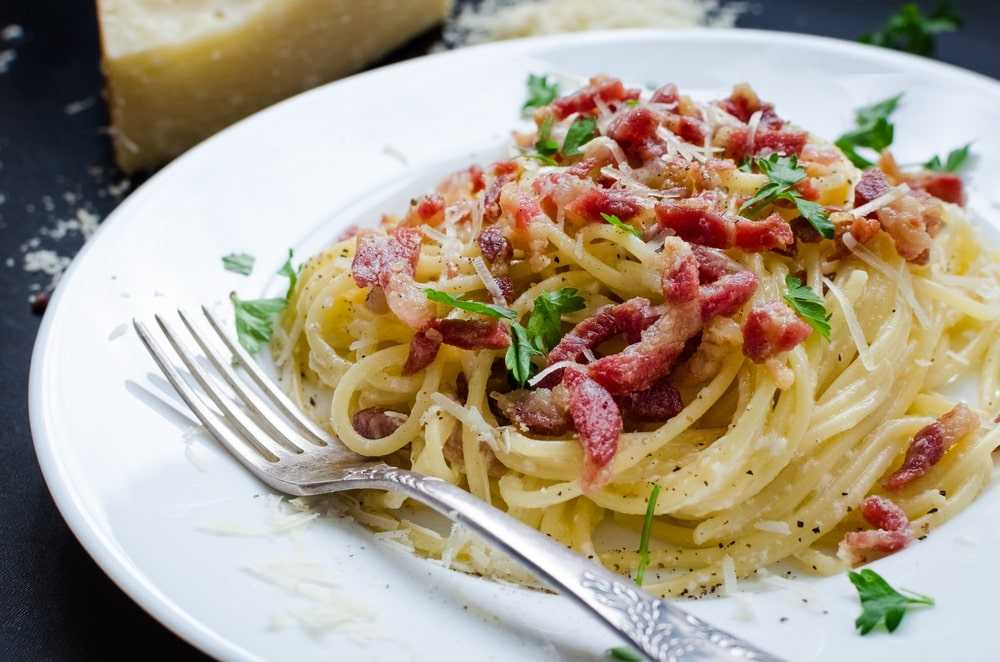 What is Chicken Carbonara?
Carbonara is an Italian pasta dish from Rome which made with egg, guanciale (or pancetta), hard cheese, and black pepper.
The cheese is usually Parmigiano-Reggiano, Pecorino Romano, or a combination of the two. Spaghetti is the most common pasta in this dish, but linguine, fettuccine, rigatoni, or bucatini are also used.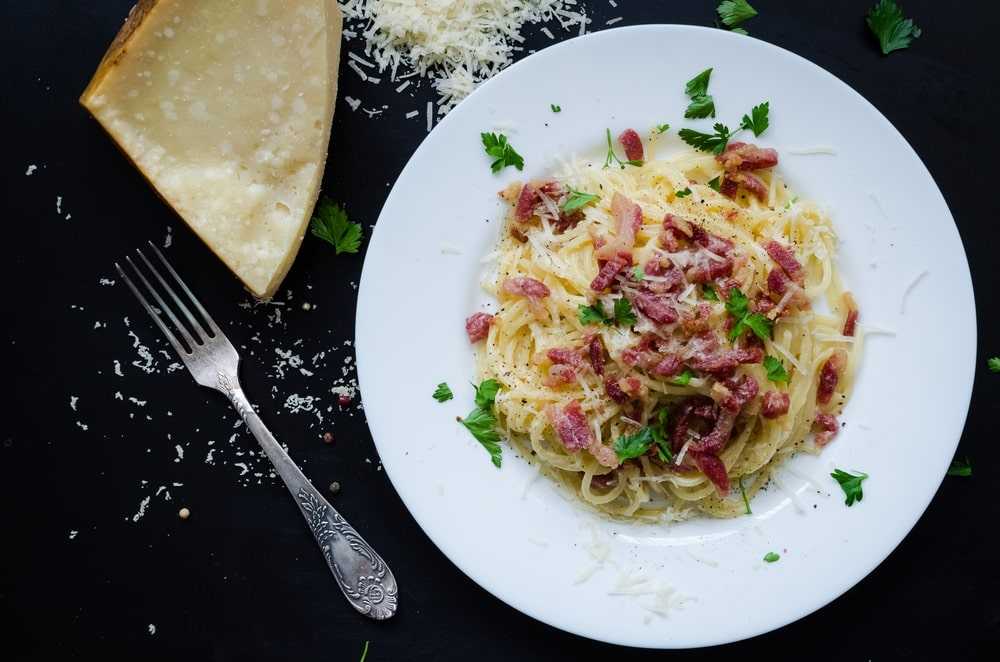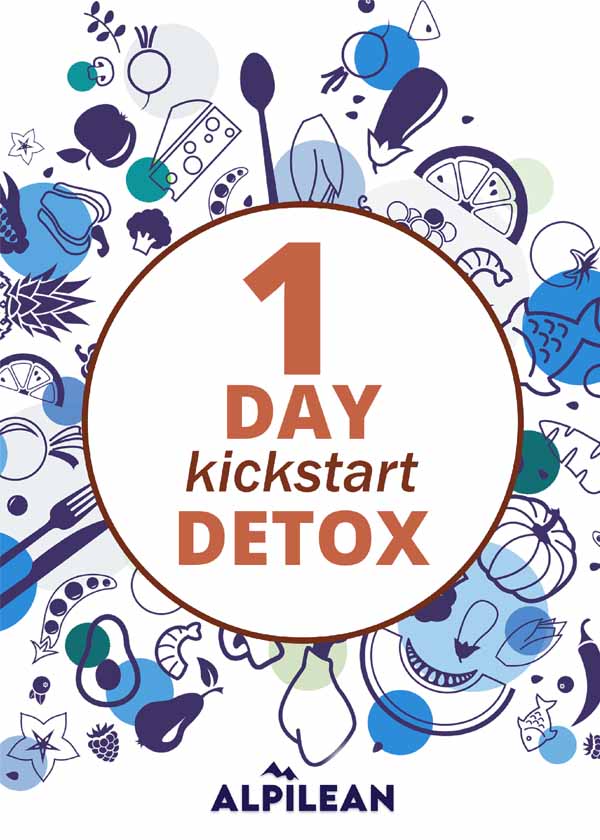 For the meat component, either pancetta or guanciale are used, but outside Italy, lardons of smoked bacon are a common substitute. For an authentic Italian preparation, pancetta is mainly used instead of bacon. Now, what is pancetta? It is a cured meat being imported from Italy and is similar to bacon.
How to Make Olive Garden Chicken & Shrimp Carbonara?
Here's the recipe for this given below:
1 lb chicken tenders
1⁄2 lb large shrimp, peeled, deveined
1⁄2 cup extra virgin olive oil
4 slices bacon, diced
1⁄2 cup hot water
1⁄2 tablespoon italian seasoning
1 tablespoon butter
1 garlic clove, chopped
2 garlic cloves, minced
1⁄2cup parmesan cheese, plus
1⁄2 cup mozzarella cheese, shredded
2 tablespoons panko breadcrumbs
1 red bell pepper, roasted, cut into small strips
1⁄4 cup butter, plus
1 cup heavy cream
1 cup milk
3 tablespoons all-purpose flour
1 tablespoon parsley, chopped
1 tablespoon parmesan cheese, grated
salt and black pepper, to taste
1 (14 ounce) box linguine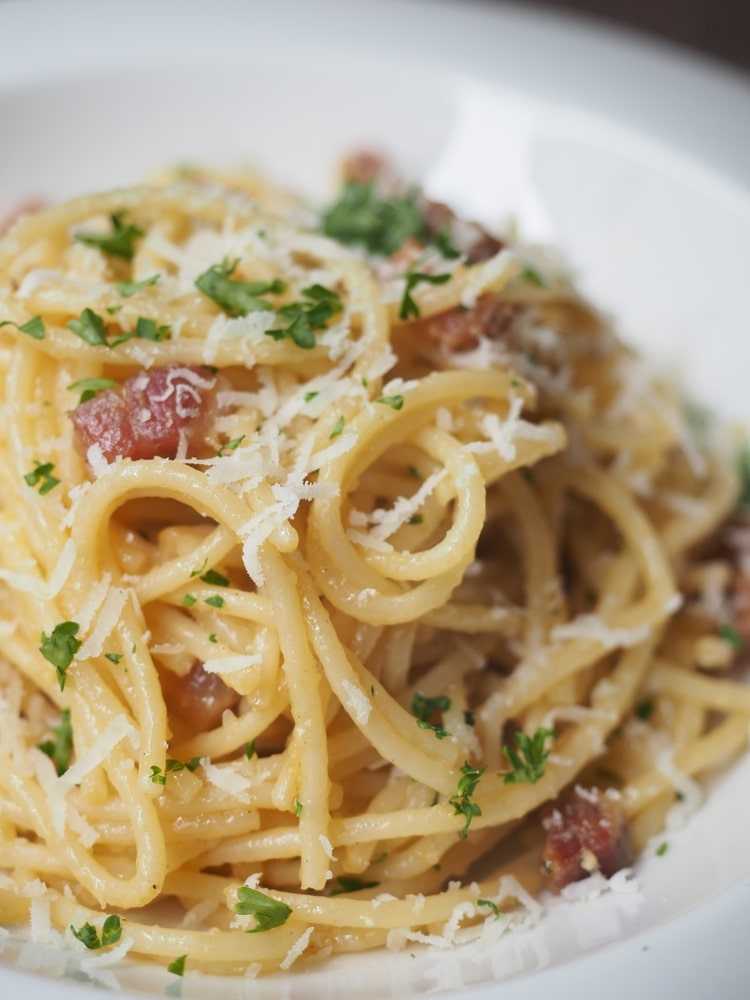 Instructions
Preheat oven to 350ºF/176ºC.
In a bowl, add Italian seasoning, hot water, and chopped garlic and whisk it together with olive oil. Add the shrimp and chicken strips. Cover it and refrigerate for at least 30-50 minutes.
In a mixing bowl combine 1 tablespoon panko, mozzarella, Parmesan, melted butter, and chopped parsley. Stir until well blended and set aside.
Prepare the pasta in salted boiling water as package instructions.
In a saucepan melt 1/4 cup butter over medium heat. Add garlic and saute for 5 minutes, stirring frequently.
Add flour and stir with a whisk thoroughly to prevent clumping. Add 1/2 cup heavy cream, milk, parmesan, and bacon. Bring to a boil. Reduce heat to simmer. Taste and add seasoning with salt and pepper.
Saute bacon on medium heat on a preheated large skillet until crispy and drain on paper towels. Pour off excess bacon fat.
Now add chicken to the pan and saute until chicken is no longer pink for about 8 minutes. Add bacon, red peppers, and shrimp. Cook the shrimp about 2-3 minutes on each side, until they curl and just turn pink.
Add the sauce and stir all together.
Plate pasta and top with chicken, shrimp, and sauce mixture. Pour the topping evenly on the top. Place in the oven for a minute or so until topping is melted.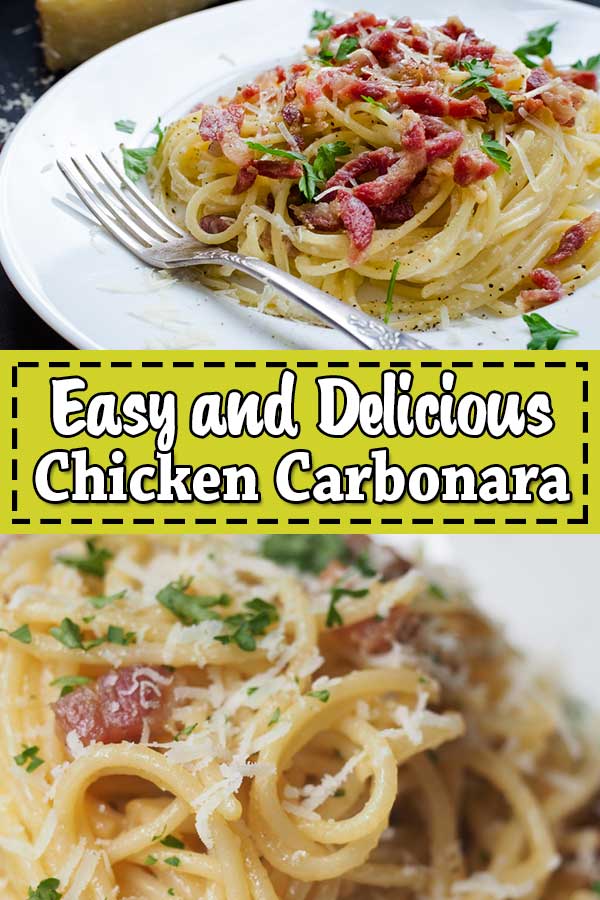 How to Make Chicken Carbonara Pasta Recipe (Without Shrimp)
Chicken Carbonara
This easy crispy and creamy chicken carbonara is the ultimate comfort food that your whole family will love! Requires only 20 minutes of cooking time to get ready on your table.
10 minPrep Time
20 minCook Time
30 minTotal Time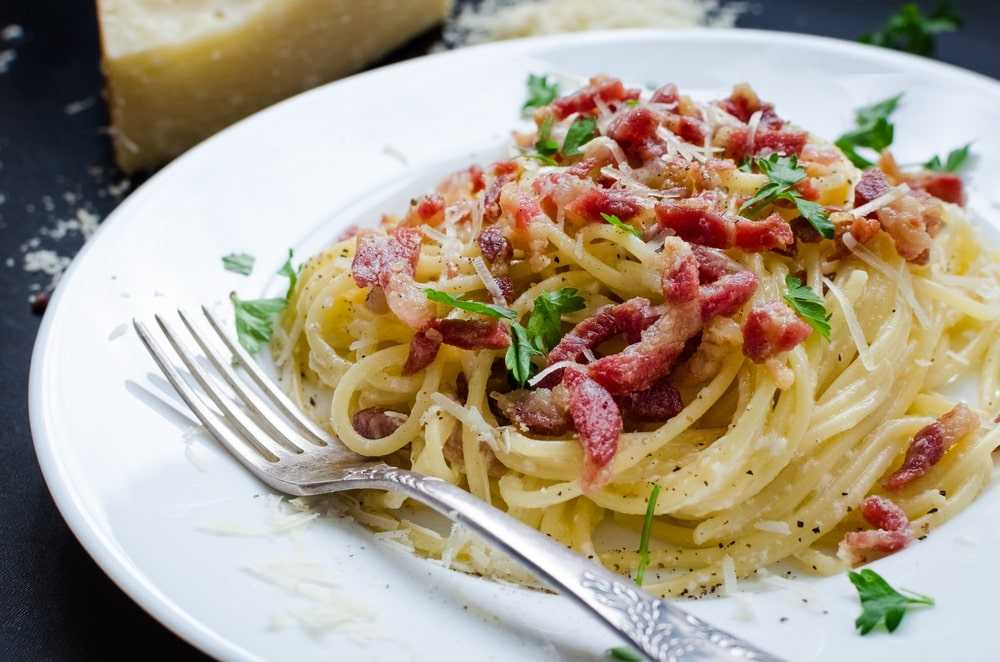 Ingredients
4 cups cooked chicken shredded
1 pound spaghetti
1/2 cup diced bacon
3 cups heavy whipping cream
8 large egg yolks
2 tablespoons olive oil
6 cloves garlic minced
1 sweet onion finely diced
1/4 cup fresh basil leaves chopped
1/4 cup fresh Italian parsley leaves chopped
1 teaspoon dried oregano
1/2 cups freshly grated Parmesan
Zest of 1 lemon
1/4 teaspoon pepper
1/4 teaspoon salt
For Garnishing:
Chopped parsley
Instructions
Cook pasta as per package instructions, until al dente.
In a large bowl, whisk together parmesan cheese, egg yolks, cream, oregano, basil, lemon zest, and parsley until well combined.
Over medium heat place a large frying pan and add olive oil. Once hot, add diced bacon and cook for about 4-5 minutes until crispy.
Add garlic and onion and cook for another 2 minutes, stirring frequently.
Add the chicken, toss and cook for 4-5 minutes, stirring frequently.
Reduce heat to low and then add the spaghetti, toss to combine and pour the cream mixture on the top and cook for about 4-5 minutes.
Taste and add salt and pepper.
Garnish with grated parmesan cheese, chopped parsley and serve.
7.8.1.2
67
https://www.allchickenrecipes.com/chicken-carbonara/
Nutritional Facts:
Calories: 735
Fat: 26g
Carbs: 67g
Protein: 49g
Still Hungry Try These Delicious Chicken Recipes:
So, Guys, I hope you enjoy this chicken carbonara recipe which I make on a weekly basis. All the chicken lovers who are looking for chicken and shrimp carbonara will enjoy this recipe. And if you like this recipe then Don't forget to share it with your friends on Pinterest, Facebook, and other social media platforms. And do follow us on Tumblr, Pinterest, facebook, twitter, and Instagram.