Chicken Salad: Chicken is basically the main ingredient in the Chicken Salad. It also consists of some other common ingredients like hard-boiled egg, celery, mayonnaise, pepper, onion, pickles (or pickle relish) and a variety of mustards.
In the United States, "chicken salad" refers to a specifically mixed salad consisting of chopped chicken meat or either any salad with chicken and a binder, such as salad dressing or mayonnaise. Like egg salad and tuna salad, it may be served on top of lettuce, avocado, tomato, or some combination of these. It may also be used for sandwiches. It may also refer to a garden salad with grilled, fried, or roasted chicken (usually diced or cut up) on top. Typically it is made with canned chicken or leftover.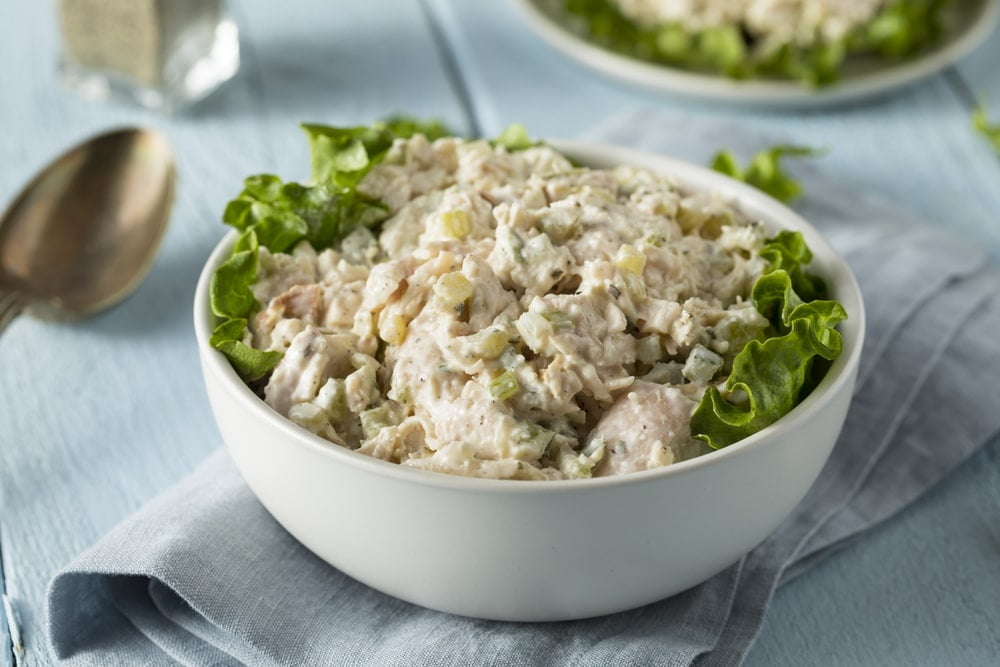 How to Make Chicken Salad?
In a large bowl add shredded chicken, pecans, red grapes, and green onions.
In a small bowl add mayo, mustard, yogurt, sage, garlic powder, lemon juice, smoked paprika, salt, and pepper. Whisk together.
Now, to your chicken dish add the liquid mixture.
Mix everything together until it is completely combined.
Serve in a cup of bibb lettuce or on a slice of bread.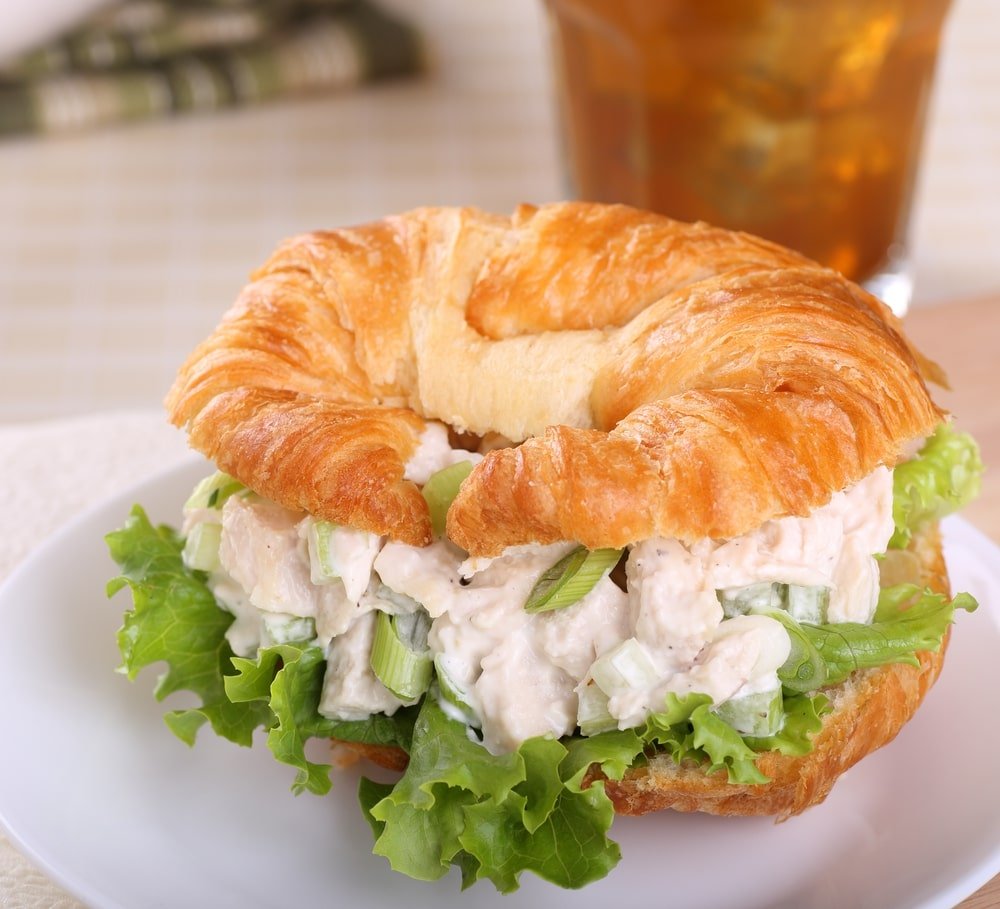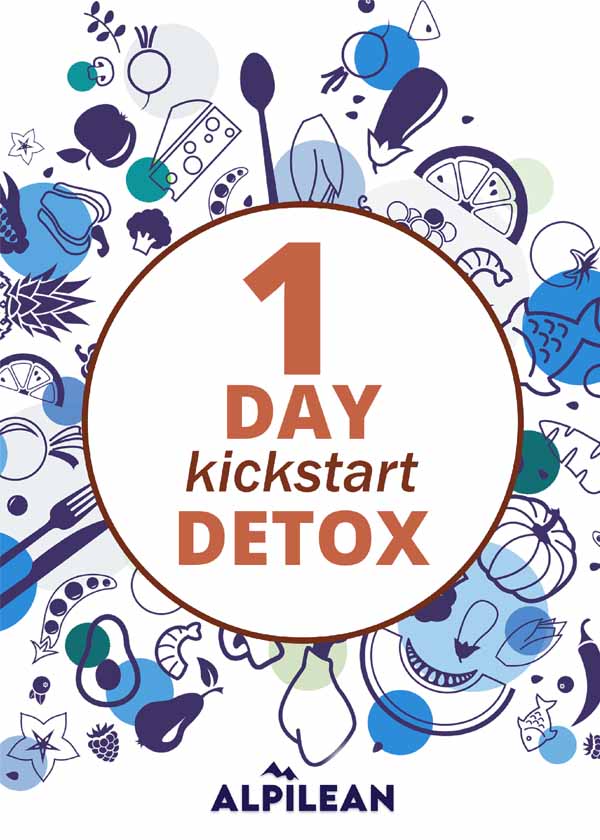 What to Serve with Chicken Salad?
You can make your Chicken Salad even more delicious by adding some crumbled bacon, little curry powder, cashews, or raisins to the mayo. Even you can also use homemade mayo to serve over the top of the salad.
If you are calorie conscious add greek yogurt and mustard instead of mayo. I like to add a squeeze of fresh lemon juice so that it gives a tangy flavor to my chicken. As we all know that most of the Chicken Salad is very boring and we actually couldn't feel the chicken taste in the salad instead it's only the taste of other ingredients in it. But In this Chicken Salad, you can actually taste the Chicken in it and I am sure you will love it. You can also make chicken salad sandwich recipe with this.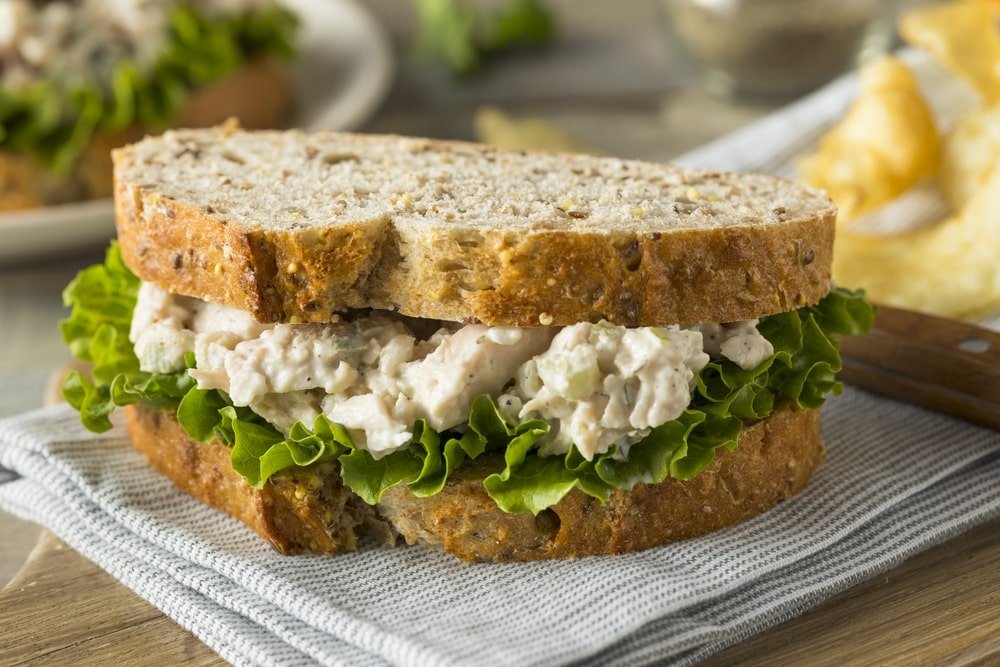 I love to purchase a Rotisserie Chicken from local stores or supermarket ahead of time, but you can also roast chicken pieces instead. No matter whether it's a store brought or self-roasted it will be delicious and so tasty. You can even add some almonds, seedless grapes, and fresh dill to make it healthier and even more wonderful.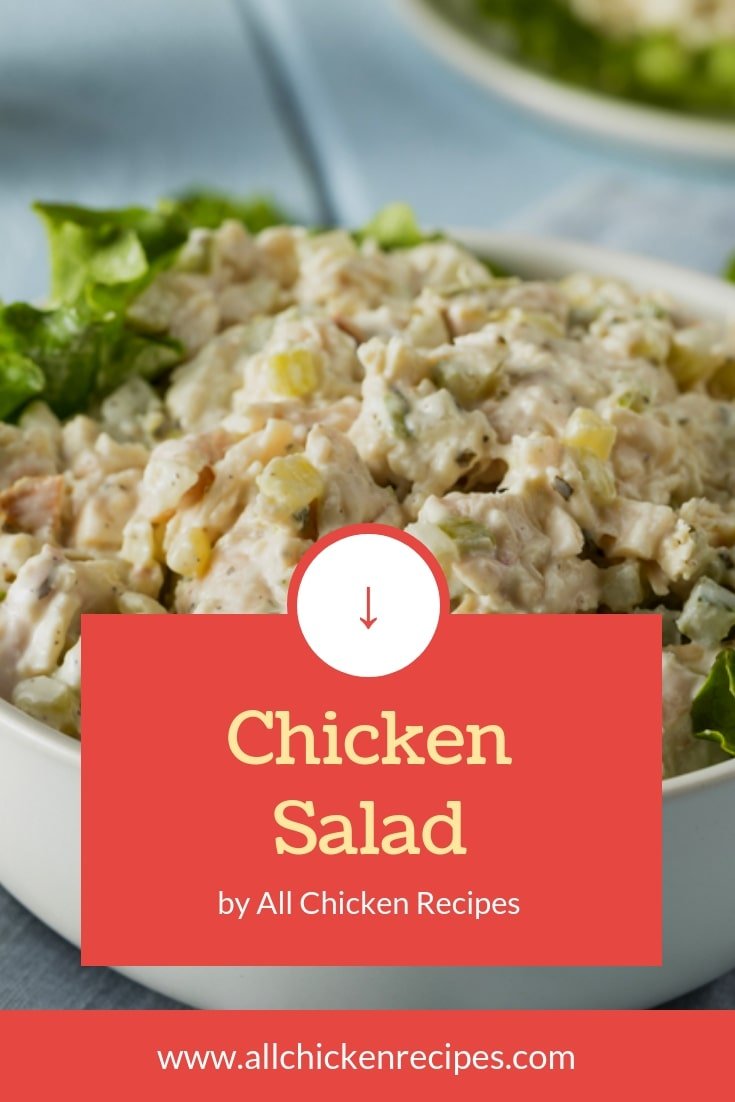 Still Hungry!! Try these Chicken recipes:
Chicken Salad Recipe
Chicken Salad consists of chopped chicken meat served with hard-boiled egg, celery, mayonnaise, pepper, onion. So Give this Chicken Salad Recipe a try and make your own Chicken Salad Sandwiches.
5 minPrep Time
5 minCook Time
10 minTotal Time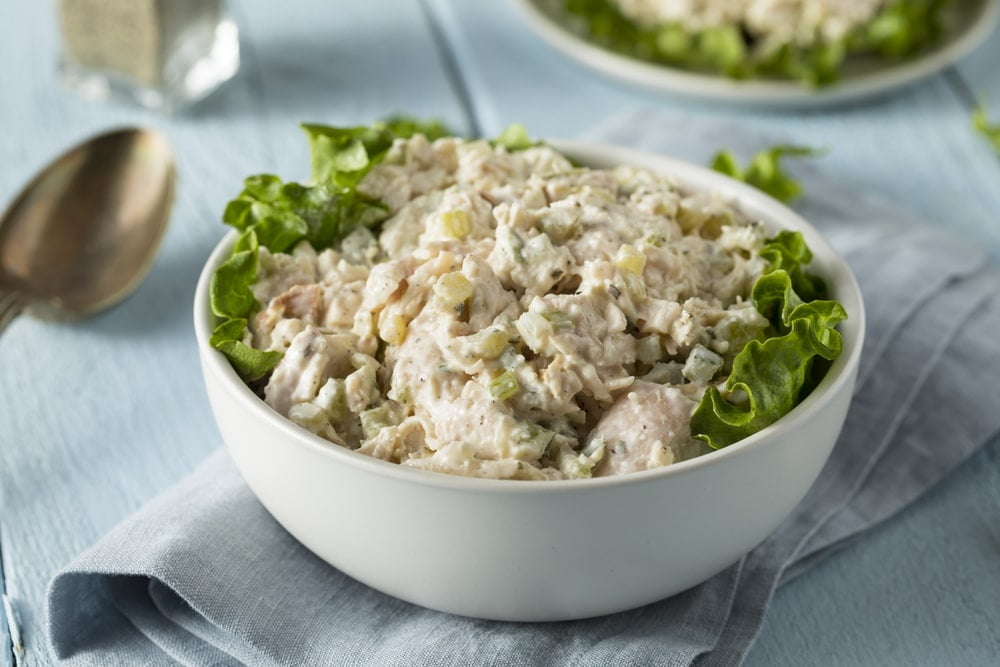 Ingredients
1 stalk celery, chopped
1/2 cup mayonnaise
1/4 teaspoon ground black pepper
1 tablespoon lemon juice
1/2 cup blanched slivered almonds
2 cups chopped, cooked chicken meat
Instructions
In a frying pan place almonds. Shaking frequently toast over medium-high heat.
In a medium bowl, mix together lemon juice, mayonnaise, and pepper. Toss with chicken, celery & almonds.
7.8.1.2
18
https://www.allchickenrecipes.com/chicken-salad/
So, Guys, I hope you enjoy this Chicken Salad Recipe which I make on weekly basis. All the Chicken Lovers who are looking for Chicken Salad will enjoy this recipe. And if you like this recipe then Don't forget to share it with your friends on Pinterest, Facebook, and other social media platforms. And do follow us on facebook, twitter, Pinterest, Tumblr, and Instagram.