Blackened Chicken: Chicken breast can be a little bit hard to chew and even it's sometimes boring, but when it comes to blackened chicken, it's Bold & Spicy, and when it's hot you will really enjoy the blackened chicken recipe but leftovers are just as good when cold, and you can even make blackened chicken Alfredo if you go a little further.
One thing I forget to mention is that you can make blackened chicken pasta to fill tacos or you can make blackened chicken salad. Actually, leftovers also feel good when sliced and served over mixed greens. And If you are looking for a dinner option then this blackened chicken recipe is one of the easiest & quickest that you can make and it is also a pocket-friendly meal.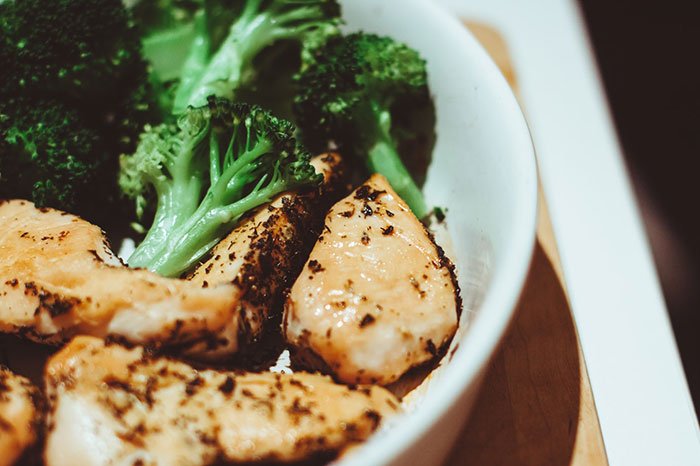 I love this delicious chicken recipe and it can be also called a perfect Super bowl and perfect for meal prep and when I am talking about the super bowl I mean Avocado, broccoli, chickpeas, peppers and red cabbage. So, these super bowls are perfect for a healthy lifestyle and definitely a healthy food option.
Since from the last few months I have been sticking to a low carb program this chicken recipe is so fresh and delicious meal that you will always crave and It is packed with fresh vegetables & protein and also It has so many health benefits. I actually love recipes with blackening spices. It is easy to roast a pan of chickpeas & fresh veggies.
All the spices in this recipe really pull out the rich flavor of chicken and it is very easy to make even in one pot, it's a perfect dinner option for you. Now let's jump into the direction about how to make this delicious chicken recipe.
How to Make Blackened Chicken?
Onion powder, Chili powder, garlic powder, Italian seasoning, paprika, salt and pepper all come together in this perfect spice. Oil the chicken breasts with cooking spray, then evenly with the spice mixture coat the chicken breasts and then cook the chicken breasts (each side) on medium-high heat until cooked throughout.
Also, Check these delicious Chicken recipes:
Blackened Chicken Recipe
5 minPrep Time
15 minCook Time
20 minTotal Time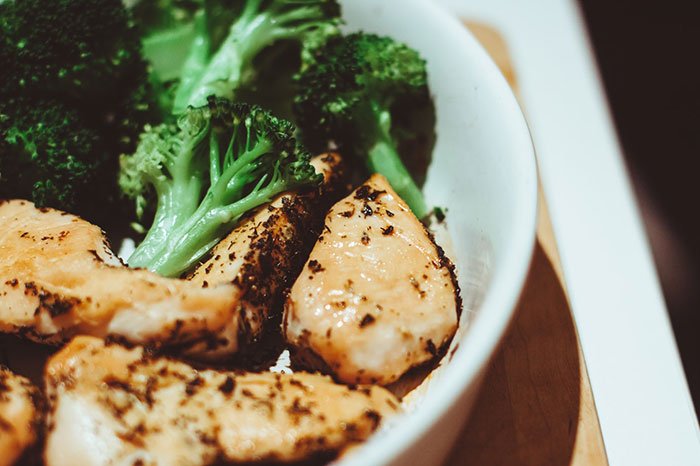 Ingredients
Instructions
Preheat oven to 175 deg. C (350 deg. F). Lightly grease a baking sheet. Over high heat for 5 minutes, Heat a cast iron skillet until it is smoking hot.
Mix together the cayenne, cumin, paprika, salt, thyme, onion powder and white pepper. Now on both sides, Oil the chicken breasts with cooking spray, then evenly with the spice mixture coat the chicken breasts.
In the hot pan place your chicken, and cook for 1 minute. Flip and cook for another 1 minute. On the prepared baking sheet, place the breasts.
For about 5 minutes bake in the preheated oven until the juices run clear and no longer pink in the center.
Nutrition
7.8.1.2
1
https://www.allchickenrecipes.com/blackened-chicken-recipe/
So, Guys, I hope you enjoy this blackened chicken recipe which I make on weekly basis. All the Chicken Lovers who are looking for blackened chicken will enjoy this recipe. And if you like this recipe then Don't forget to share it with your friends on Pinterest, Facebook, and other social media platforms.