Hunan Chicken: In order to please the American palate it is one of those dishes like General Tso chicken that was altered by Chinese restaurants. It's basically less tasty but more on the hot and spicier side. However, the Hunan chicken recipe that I love to eat is less spicy, sweeter and more savory in taste. The real Hunan chicken contains vegetables such as peppers, scallions, and chiles and it also comes with bone-in chicken pieces.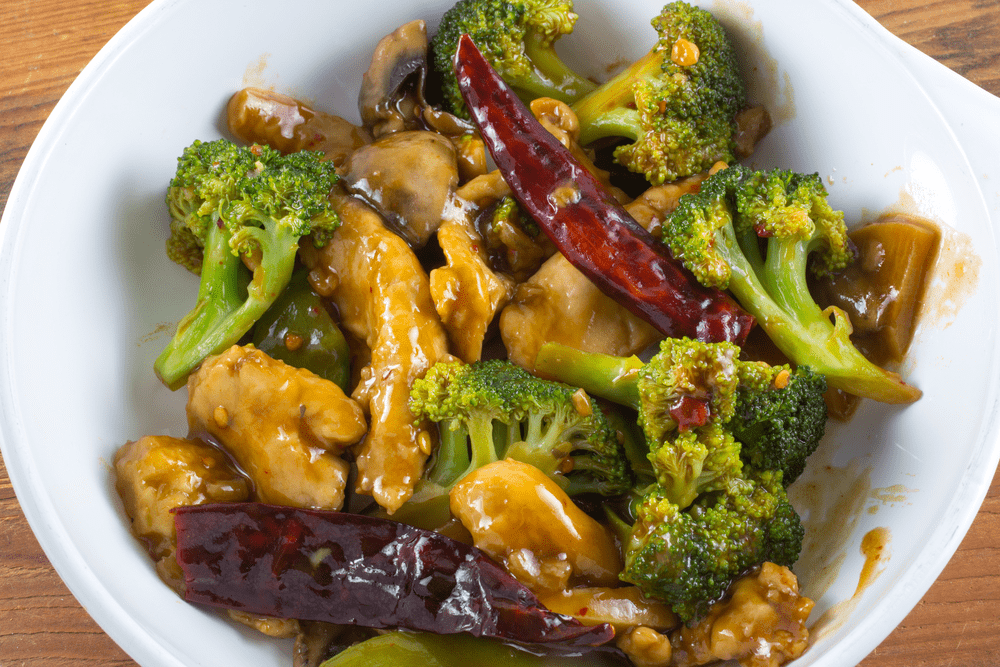 When I prepared this Hunan chicken recipe, my approach is very modern and I combined traditional Chinese ingredients. and I developed this recipe very quickly, to make a one-bowl meal, it is healthier and easier to serve with rice and is also possible to cook in a nonstick skillet.
What is Hunan Chicken?
I grew up eating chicken from subways and KFC so that's why i love this sweet Chicken recipe. Cornstarch helps to thicken the mixture and Chicken broth adds some weight to the sauce. Hunan sauce is made of chili paste, garlic, ginger, and an oyster and soy sauce that is very handy to make.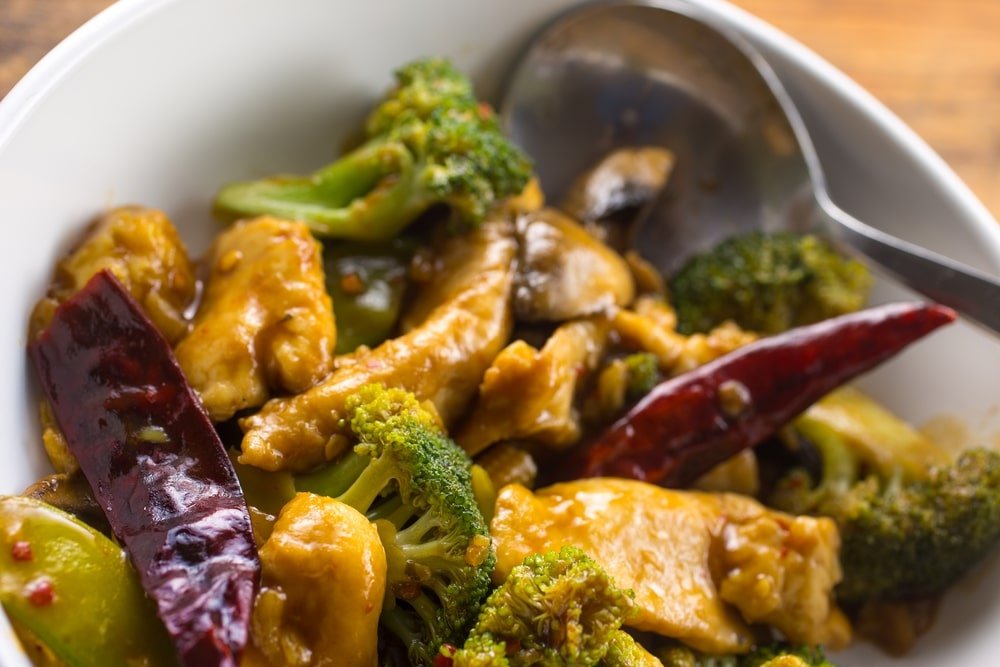 When someone asks you that what are you making today and when you tell it's a Hunan chicken, people stopped there and gives you a strange look. But yes, when you tell them to have a bit of it they just got blown away with the taste. ok now many people get confused between the Hunan Chicken vs Szechuan chicken, so don't worry the difference is given below.
Also Read: Blackened Chicken Recipe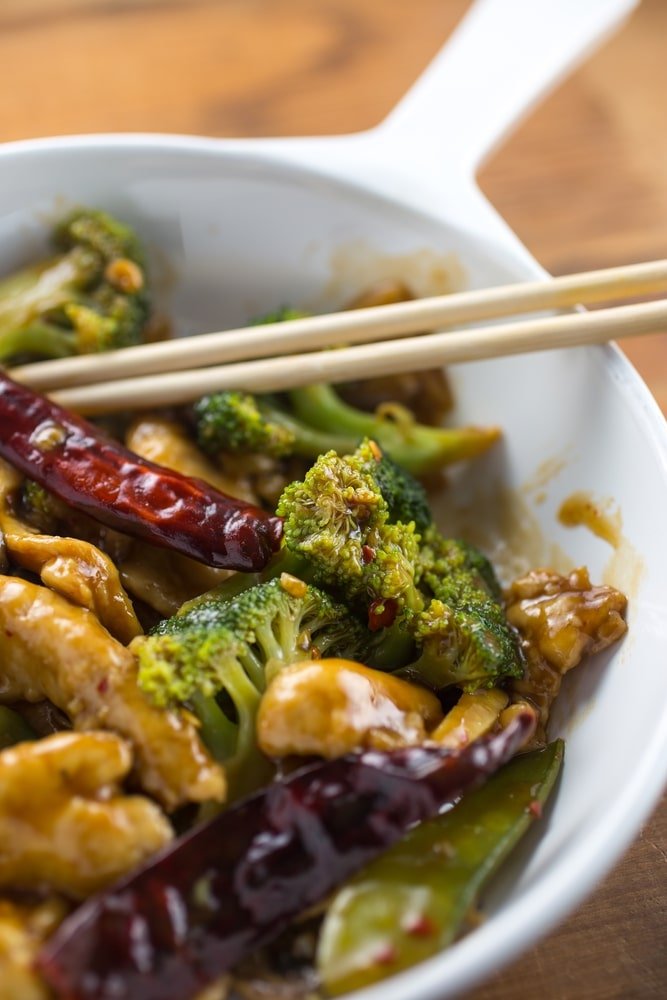 Hunan Chicken vs Szechuan Chicken
Hunan is originated from the Western Hunan province, Dongting Lake, and the Xiang River region while Szechuan chicken is a dish from the Southwestern China and Sichuan province. In terms of flavor, Chicken Hunan Style is a more pure and simple in taste but it is spicier and oilier dish. whereas Szechuan chicken is more flavorful and a sweet-spicy in taste.
In Hunan chicken, stir-frying of the vegetables is done first then adding of other ingredients and marinated chicken is done afterward on low heat. On the other hand, Szechuan chicken involves frying the battered chicken first and then pan-frying the vegetables.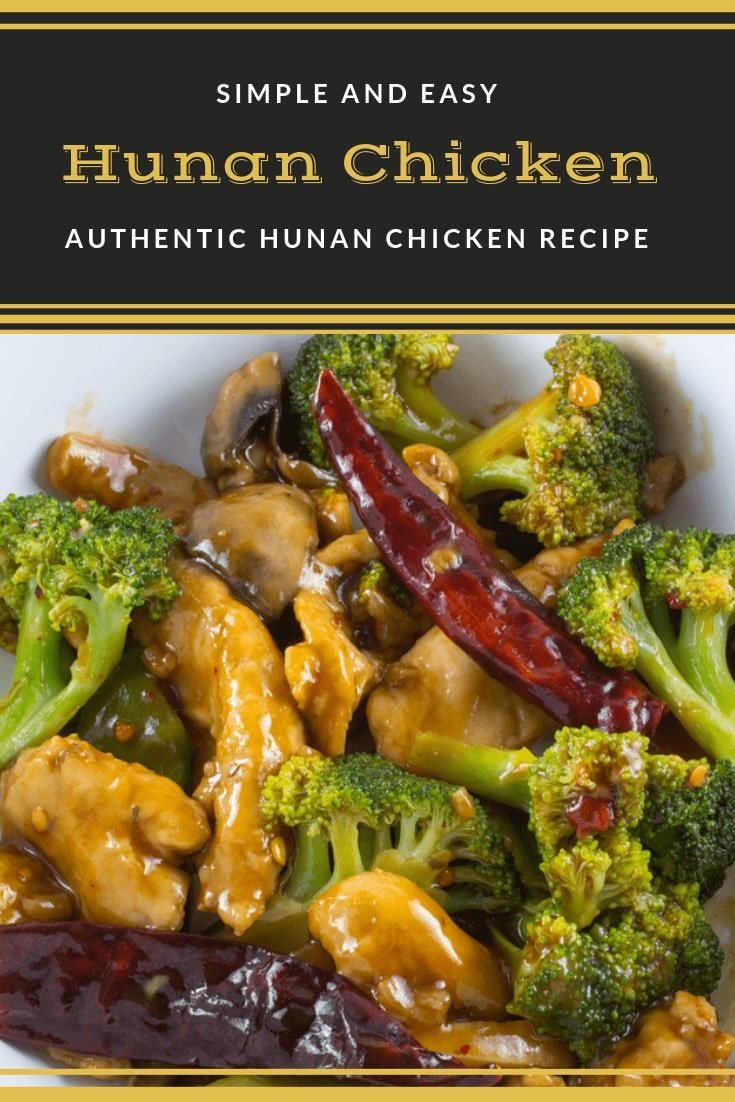 Still Hungry Try these chicken recipes:
Hunan Chicken
If you love to eat less spicy, sweet then this Hunan Chicken recipe is for you. It is also healthier and easier to serve with rice.
20 minPrep Time
10 minCook Time
30 minTotal Time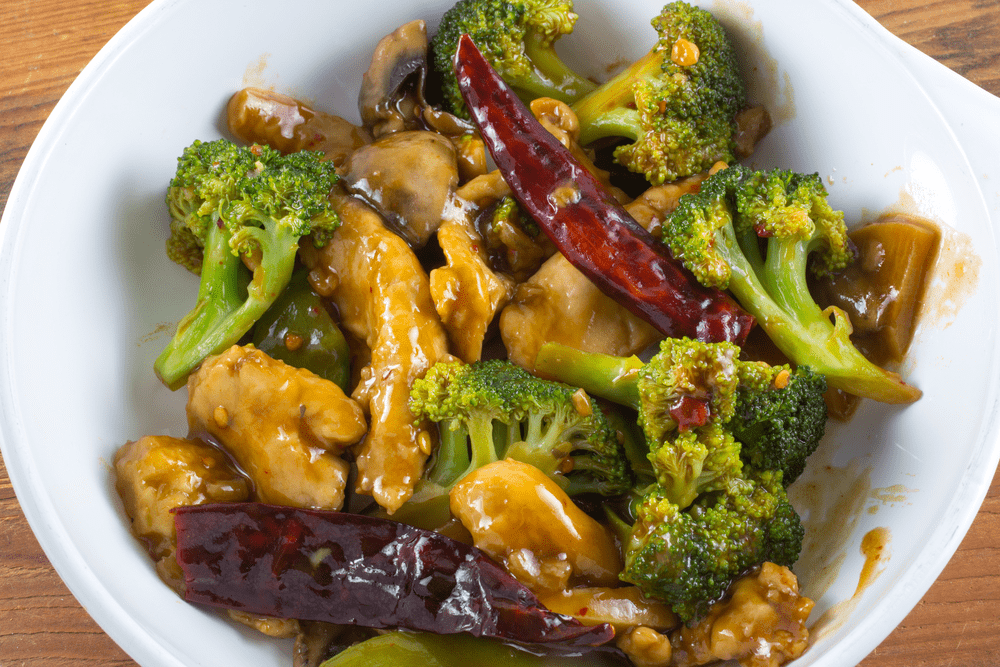 Ingredients
1 tablespoon honey
2 tablespoons soy sauce
1 teaspoon black peppercorns
1/2 teaspoon salt
3 tablespoons vegetable oil
2 tablespoons dry sherry
6 boneless skinless chicken thighs, cut into chunks
1 tablespoon crumbled dried red chili pepper
1 tablespoon minced fresh ginger
1 tablespoon minced garlic
2 tablespoons rice vinegar
4 green onions, chopped
1 teaspoon sesame oil
1 teaspoon bean sauce
Instructions
Stir together the peppercorns, salt, honey, sherry and soy sauce in a large bowl and then add the chicken and toss to coat.
Over medium-high heat, heat the oil in a large skillet.
Add the ginger, red chile pepper, garlic, and green onions; no more than 30 seconds cook and stir until fragrant.
Stir in the soy sauce mixture & chicken for another 3 minutes. Reduce heat to low, cover. Simmer the heat and cook for 5 to 10 minutes until the chicken is no longer pink in the center.
In a small bowl, whisk together the vinegar, bean sauce, and sesame oil and pout it over the chicken and keep stirring high heat and cook for another 1 minute.
Serve immediately.
7.8.1.2
2
https://www.allchickenrecipes.com/hunan-chicken-recipe/
So, Guys, I hope you enjoy this Hunan chicken Recipe which I make on weekly basis. All the Chicken Lovers who are looking for Hunan style chicken will enjoy this recipe. And if you like this recipe then Don't forget to share it with your friends on Pinterest, Facebook, and other social media platforms.