Hunan Chicken – This Hunan chicken Chinese stir fry dish is way better than takeout that consists of tender chicken breasts, garlic, ginger, broccoli, in a sweet and savory sauce.
This dish is very similar to General Tso chicken that I had shared before. It's basically tasty but more on the hot and spicier side. However, the recipe that I love to eat is less spicy, sweeter and more savory in taste.
The real recipe contains vegetables such as peppers, scallions, and chiles and it also comes with bone-in chicken pieces.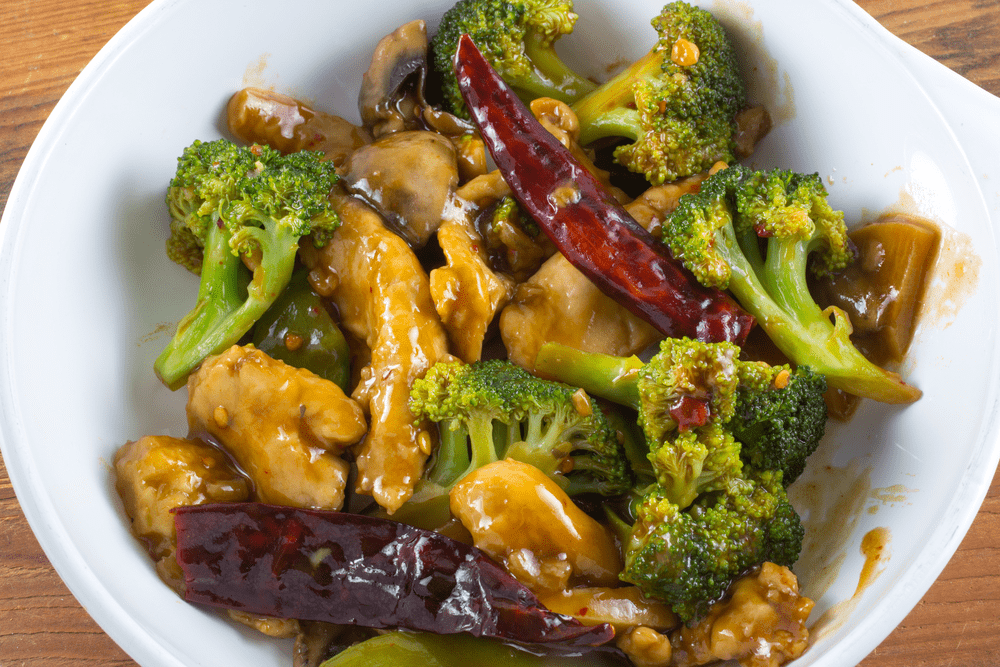 When I made this Hunan stir fry chicken, my approach is very modern, added traditional Chinese ingredients to make it a complete one-bowl meal, you can serve it with plain warm rice.
What is Hunan Chicken?
Hunan sauce is made of chili paste, garlic, ginger, and an oyster and soy sauce, everything is available in the local market.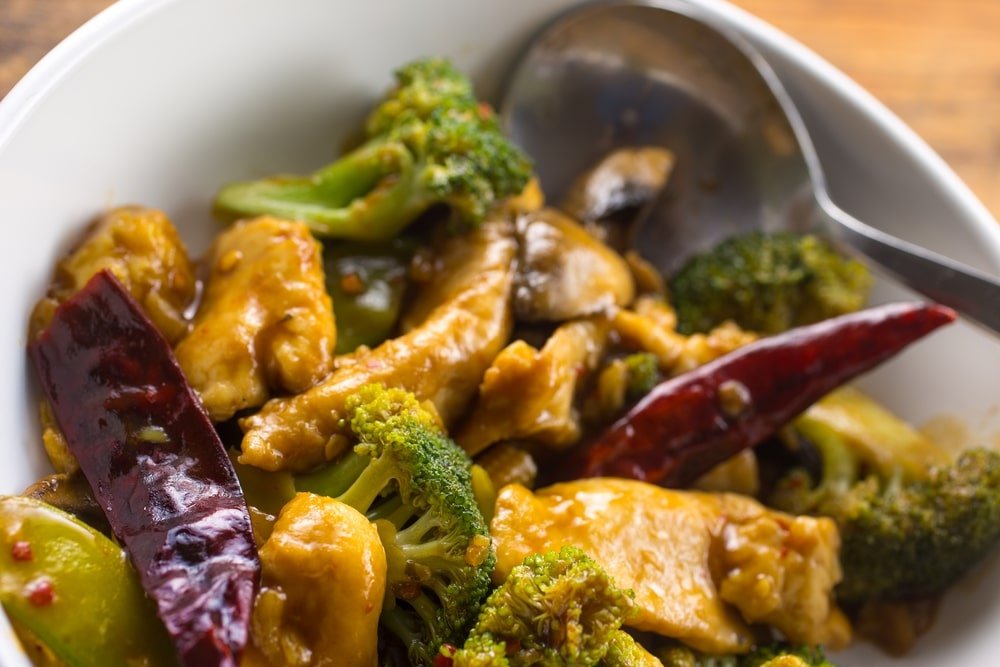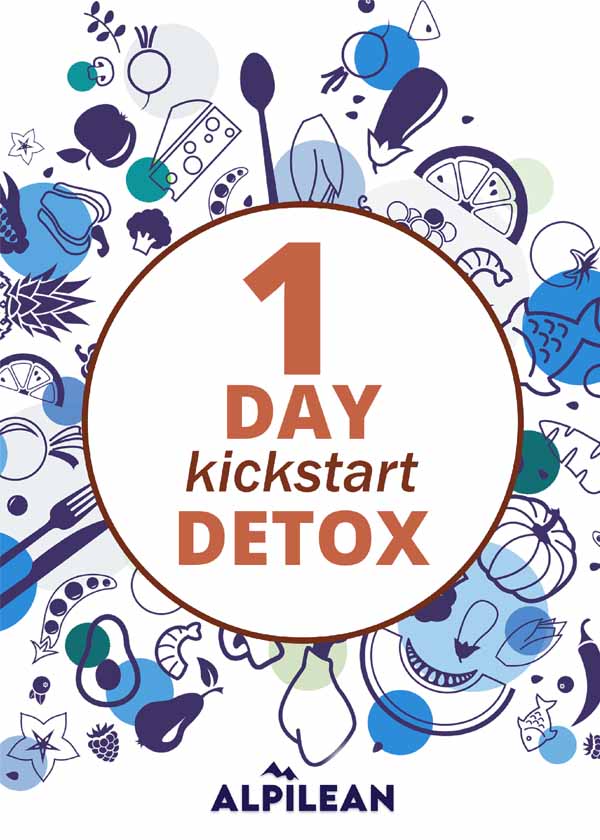 Many people get confused between Hunan and Szechuan, so don't worry the difference is given below.
Also Read: Blackened Chicken Recipe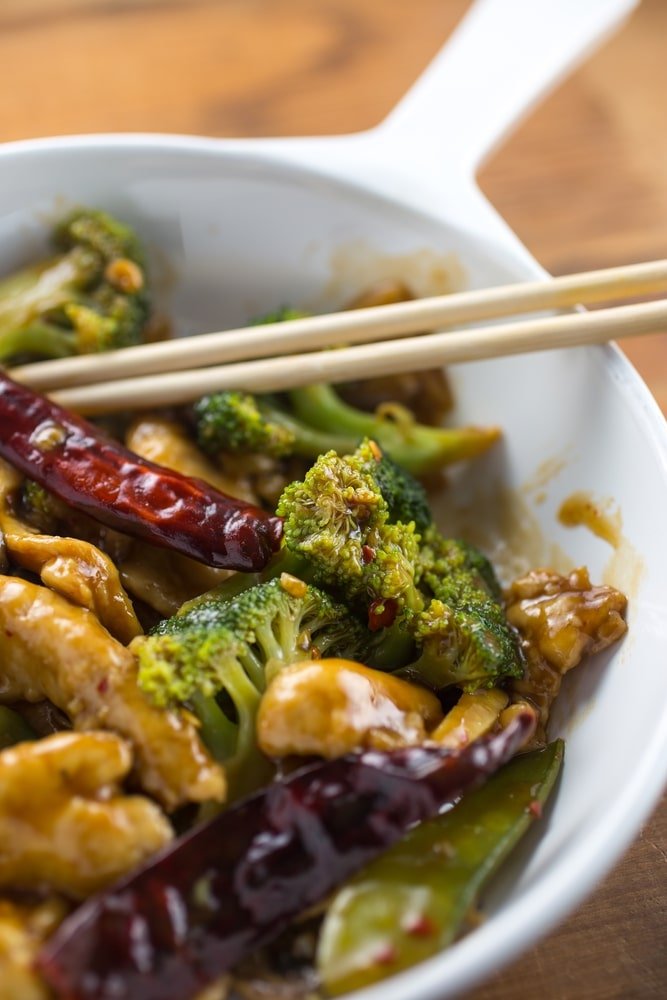 Hunan Chicken vs Szechuan Chicken- The Difference
Hunan is originated from the Western Hunan province, Dongting Lake, and the Xiang River region while Szechuan chicken is a dish from the Southwestern China and Sichuan province. In terms of flavor, Chicken Hunan Style is a more pure and simple in taste but it is spicier and oilier dish whereas Szechuan chicken is more flavorful and a sweet-spicy in taste.
In Hunan, stir-frying of the vegetables is done first then adding of other ingredients and marinated chicken is done afterward on low heat. On the other hand, chicken Szechuan involves frying the battered chicken first and then pan-frying the vegetables.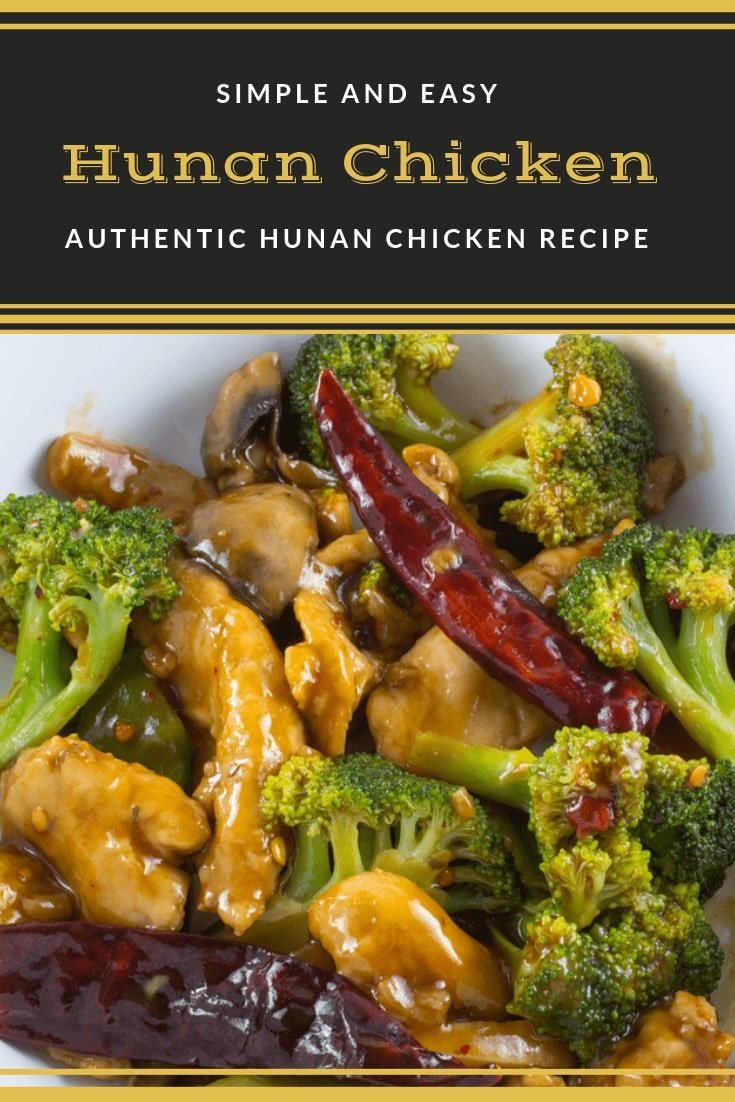 Recipe Variations
Add vegetables like mushrooms, zucchini, carrots to make it little heavy
I am using chicken breast, but you can use boneless skinless chicken thighs or thinly sliced pork or beef meat
To make it crunchy, add peanuts, cashews, almonds, it will really enhance the flavor on any stir-frying dish.
To make it extra spicier, add another 1 or 2 tbsp of chili paste.
Hunan Chicken (Chinese Stir Fry)
This Hunan chicken Chinese stir fry dish is way better than takeout that consists of tender chicken breasts, garlic, ginger, broccoli, in a sweet and savory sauce.
15 minPrep Time
15 minCook Time
30 minTotal Time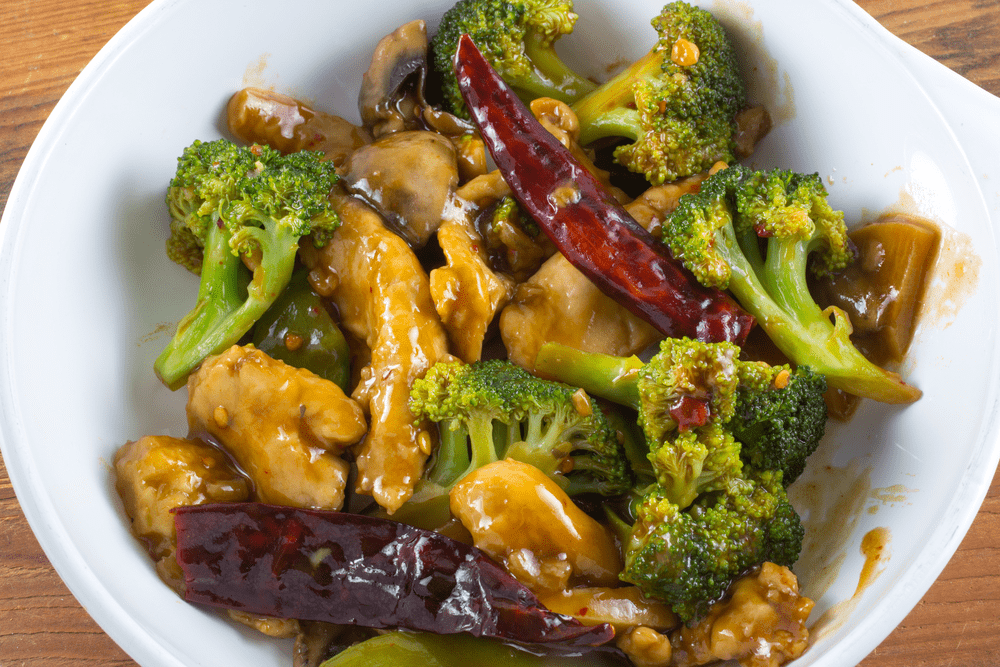 Ingredients
For the sauce

1/2 cup chicken broth
2 tbsp oyster sauce
2 tbsp soy sauce , reduced sodium
1 teaspoon cornstarch
1 tbsp rice wine vinegar
1 tbsp Sriracha (or sambal oelek chili paste )
1 tbsp sugar

For the chicken

1 pound chicken breasts, boneless, skinless, shaved thinly
1 tablespoon cornstarch
1/4 cup canola oil (or vegetable oil)
3 cloves minced garlic
1 tbsp minced ginger
4 ounces mushrooms, thinly sliced (optional)
3 cups broccoli florets
1 green bell pepper, seeds removed and diced
Instructions
Thoroughly wash the chicken pieces and place them in a bowl, season with salt and pepper, add cornstarch and combine well until well coated.
Heat a pan over medium-high heat, add oil, once hot, add the chicken and cook for about 2-3 minutes per side or until fully cooked through.
Once cooked, remove the chicken from the pan and set aside.
On the same pan, add little more oil (or as needed) then add garlic, ginger, mushrooms, broccoli, bell pepper. Season with salt and pepper and stir cook for about 4-5 minutes or until tender.
Take a small, add all the sauce ingredients mix all together.
Pour the sauce and chicken to the pan and coat well, cook for 1-2 minutes or until the sauce has reached your desired thickness.
7.8.1.2
2
https://www.allchickenrecipes.com/hunan-chicken-recipe/
Still Hungry Try these chicken recipes:
So, Guys, I hope you enjoy this Hunan chicken which I make on weekly basis. All the Chicken Lovers who are looking for Hunan style chicken will enjoy this recipe. And if you like this recipe then Don't forget to share it with your friends on Pinterest, Facebook, and other social media platforms.