Szechuan Chicken – This easy Szechuan chicken takeout recipe is a classic Chinese dish ready in less than 25 minutes with a combination of little spicy, sweet and spicy flavors perfect your family's dinner meal.
What is Szechuan Chicken?
Szechuan Chicken is very similar to Hunan Chicken and is one of the best chicken recipes that I always eat on cheat days. The Szechuan sauce is tangy, hot and very flavorful and packs all the necessary hints that you need. However, to enhance the overall flavor profile of this Szechuan chicken you would still need a tiny bit of vinegar and light soy sauce for this recipe.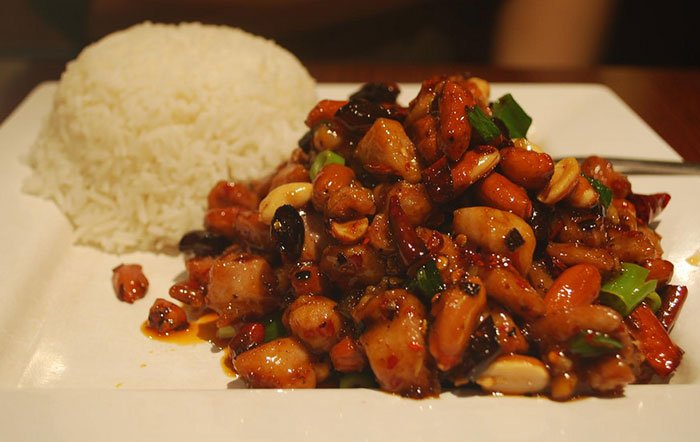 Ingredients Variations
Always try to use minced garlic instead of powder for the best results and enhanced flavor.
I am using cayenne pepper, but you can use dried red chilis or red chili flakes instead.
Don't forget to use Szechuan peppercorns for the ultimate taste if not, use green chilis instead.
Use any type of oil for frying you have in hand – Vegetable oil, canola oil or peanut oil.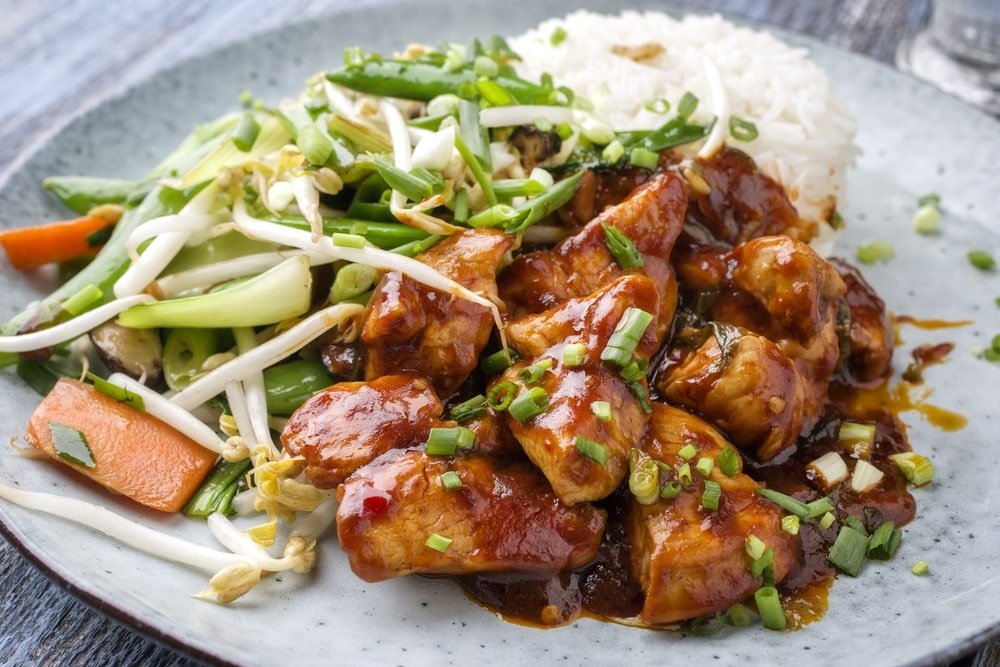 To prepare Szechuan chicken, there are many ways including stir-frying & deep-frying, the most popular is the Kung Pao chicken. This particular recipe is a fairly common version that tastes exceptionally well and super easy to make with full of flavors that are based on combining together after trying different delicious chicken recipes.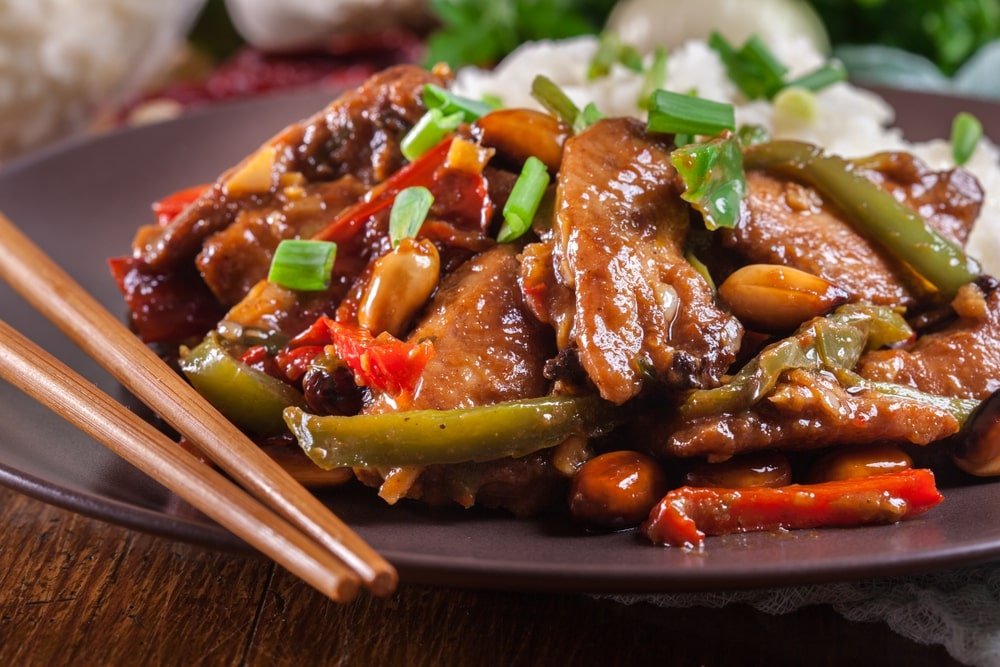 Frequently Asked Questions
Can we store the leftovers?
Absolutely! Pack them in an airtight container and store in the refrigerator for up to 5 days. When ready to reheat, microwave for one minute and stir in between. For the stove top, heat in a pan until warmed through (add water or broth to thin out the sauce).
Can you freeze this szechuan chicken chinese?
Let it cool completely, pack them in an airtight container or freezer bag and freeze for up to 3 months. When ready to eat, thaw it overnight in the refrigerator and microwave for 1 minute.
What does szechuan chicken taste like?
It got so many flavors, spicy, sweet and salty. The combination peppercorn, garlic, soy sauce creates a savory, spicy flavor with little sweetness from the sugar.
How spicy is Szechuan chicken?
The spicy level is on the medium-level. If using more dried red chili peppers then it will make this dish spicier and peppercorns make it little tingling sensation.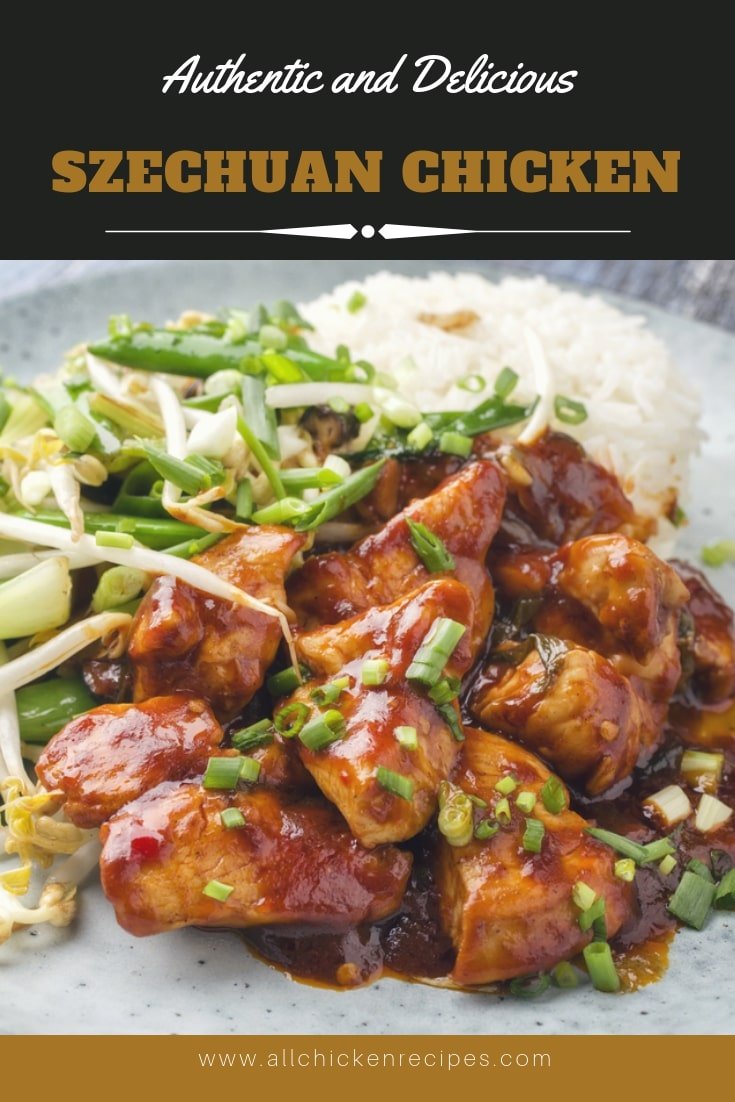 What vegetables can i add?
You can pretty much add anything like – broccoli, carrots, mushrooms, and celery to make it a complete meal.
What part of chicken to use?
Chicken breast meat works very well in this type of recipes, but if you overcook they fry out very quickly. Otherwise, you can use boneless skinless chicken thighs to get more juicer and tender chicken.
What to serve with this szechuan chicken stir fry?
I like to serve it over warm plain white rice, and believe me, this is the best combination. You can also serve this with noodles, pasta, sautéed green vegetables or with a side salad.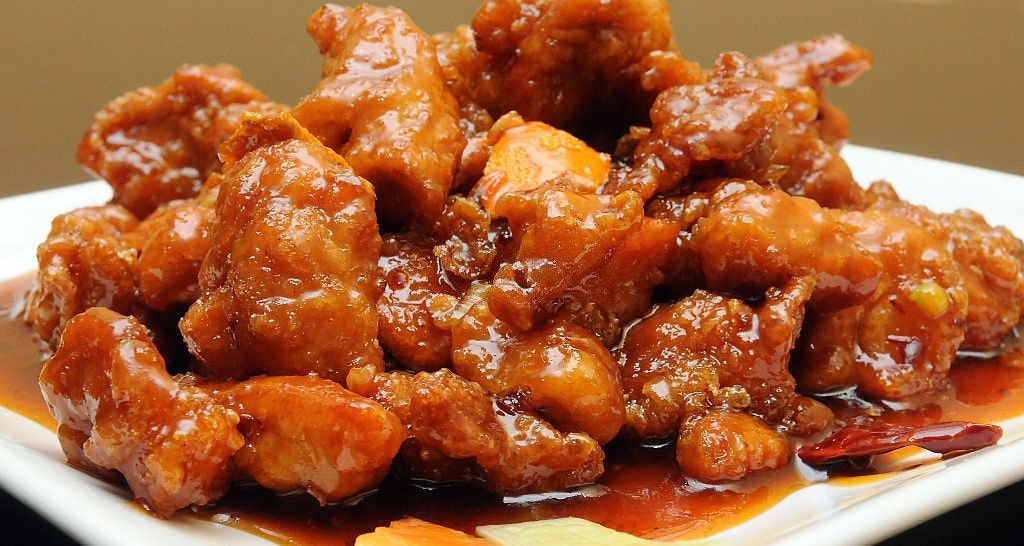 Try other Chinese chicken recipes:
Yield: 4
Easy Szechuan Chicken (Chinese Takeout)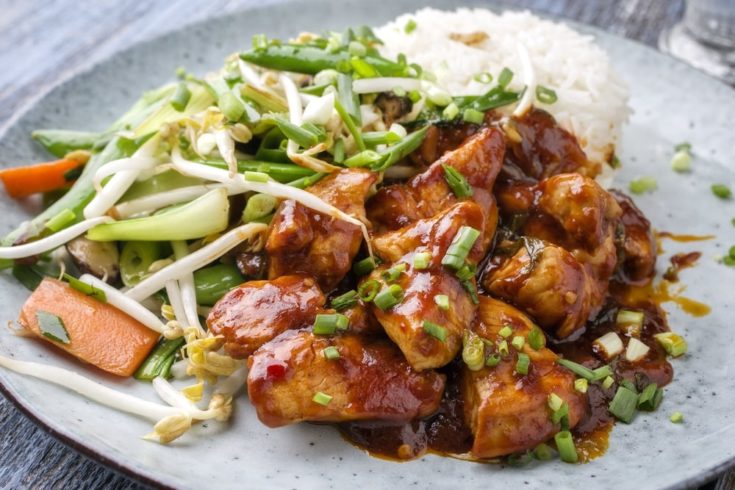 This easy Szechuan chicken takeout recipe is a classic Chinese dish ready in less than 25 minutes with a combination of little spicy, sweet and spicy flavors perfect your family's dinner meal.

Prep Time 20 minutes

Cook Time 10 minutes

Total Time 30 minutes
Ingredients
4 chicken breasts, boneless, skinless, cut into cubes
1 tsp brown sugar (or white sugar)
4 cloves minced garlic
1 tbsp vegetable oil (or canola oil)
1 1/2 tbsp white wine vinegar
3 tbsp cornstarch
5 tbsp soy sauce, low sodium
1/8 tsp cayenne pepper, or to taste
1/4 cup water
3 green onions, sliced diagonally into 1/2 inch pieces
Instructions
In a bowl add the chicken, cornstarch and toss to coat.
Heat a large skillet over medium-high heat, add oil, once hot, add garlic & chicken pieces and stir fry for few minutes or until lightly browned.
Stir in the vinegar, soy sauce, sugar, and water (as per your perference).
Cover and cook for 3 to 5 minutes or until the chicken is done and no longer pink from inside.
Stir in the green onion and cayenne pepper, cook for 2 minutes uncovered.
Done! Serve over warm white rice and enjoy
Recommended Products
As an Amazon Associate and member of other affiliate programs, I earn from qualifying purchases.
Nutrition Information
Serving Size
4
Amount Per Serving Calories 249Total Fat 7gSaturated Fat 1gCholesterol 86mgSodium 782mgCarbohydrates 16gSugar 5gProtein 29g

Still Hungry!! Try these Chicken Recipes:
So, Guys, I hope you enjoy this Szechuan chicken recipe which I make on weekly basis. All the Chicken Lovers who are looking for Szechuan chicken will enjoy this recipe. And if you like this recipe then Don't forget to share it with your friends on Pinterest, Facebook, and other social media platforms. And do follow us on facebook, twitter, Pinterest, Tumblr, and Instagram.