Szechuan chicken: It can also be served as an appetizer, and if you prefer simply to omit the gravy. Serve this Szechuan chicken with noodles or fried rice as the main course.
What is Szechuan Chicken
Szechuan Chicken is very similar to Hunan Chicken and is one of the best chicken recipes that always eat on cheat days. The Szechuan sauce is tangy, hot and very flavorful and packs all the necessary hints that you need. However, to enhance the overall flavor profile of this Szechuan chicken you would still need a tiny bit of vinegar and light soy sauce for this recipe.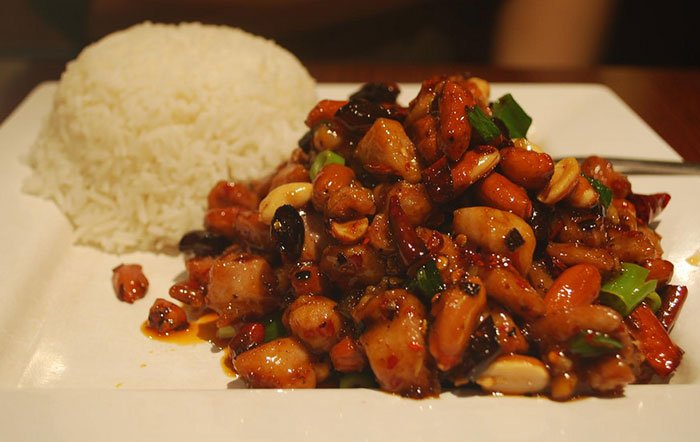 Chicken breast recipes are always tricky to cook. That's because if mess up the breast it will be hard chew and they are not as juicy as chicken thighs. To make the chicken juicy, you can brine them for sometime before frying it. The osmosis process holds the water even after being cooked. The stir-frying part takes no more than 10 minutes and is really easy. you can do the other preparations by the time the chicken is brining, for your delicious Szechuan chicken recipe.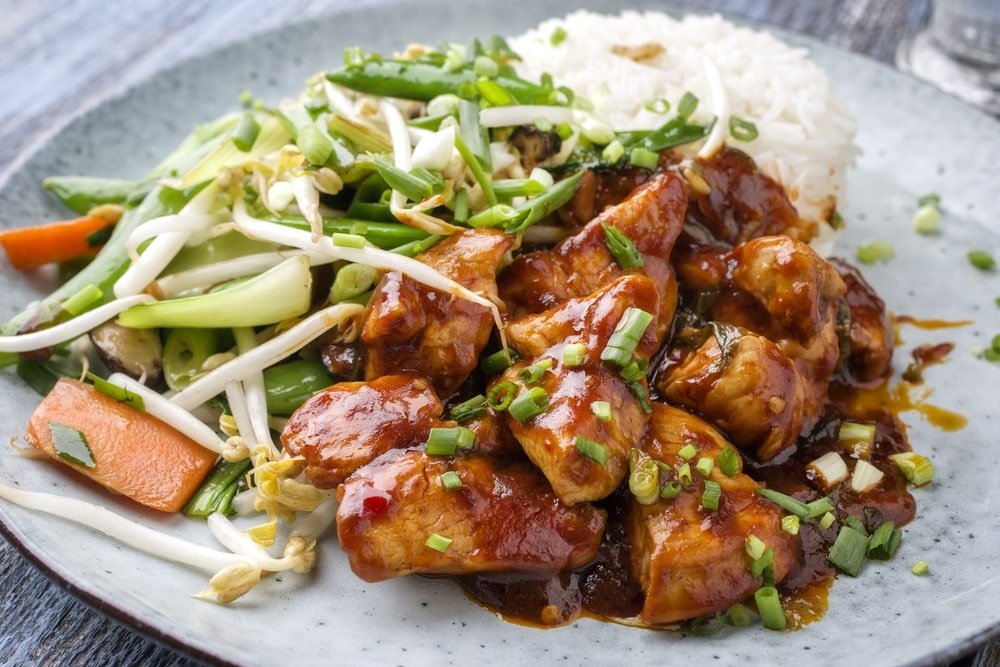 To tame the heat, eat this Chicken Szechuan Style with a bowl of steamed white rice and if you prefer noodles go with spaghetti. to control the fire from your mouth make sure you have some sort of starch.
To prepare Szechuan chicken, There are many ways including stir-frying & deep-frying, the most popular is the Kung Pao chicken. This particular recipe is a fairly common version that tastes exceptionally well and super easy to make with full of flavors that are based on combining together after trying different delicious chicken recipes.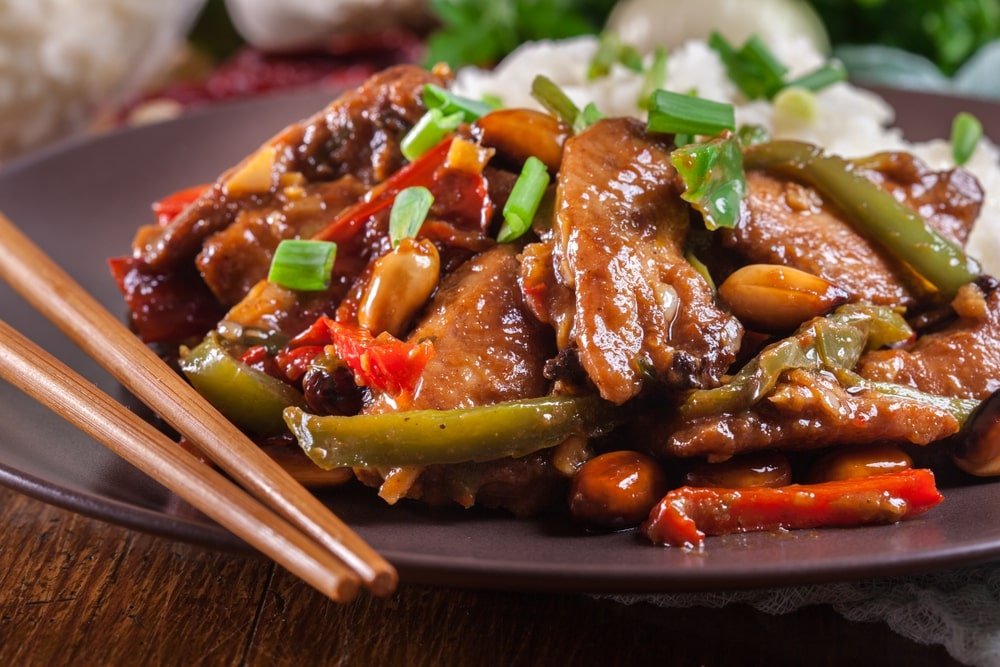 Szechuan Spicy Chicken
If you want your Szechuan chicken to reach its maximum level of spiciness then Chili oil or chilies is what you can try. I personally like using chili oil as it allows a very good heat distribution. One tsp of chili oil results in a pleasant spiciness, very mild, and those who don't like spicy food will also like this pleasant spicy flavor.
At Asian supermarkets, Sichuan peppercorns are sold the most. They have a dark reddish-brownish tint to them and are about the same size as their black brethren. Just by looking at them you will recognize them immediately because at my near grocery stores they are simply labeled as sukha pepper (dried). Click this link if you want to know the difference between Hunan chicken vs Szechuan chicken.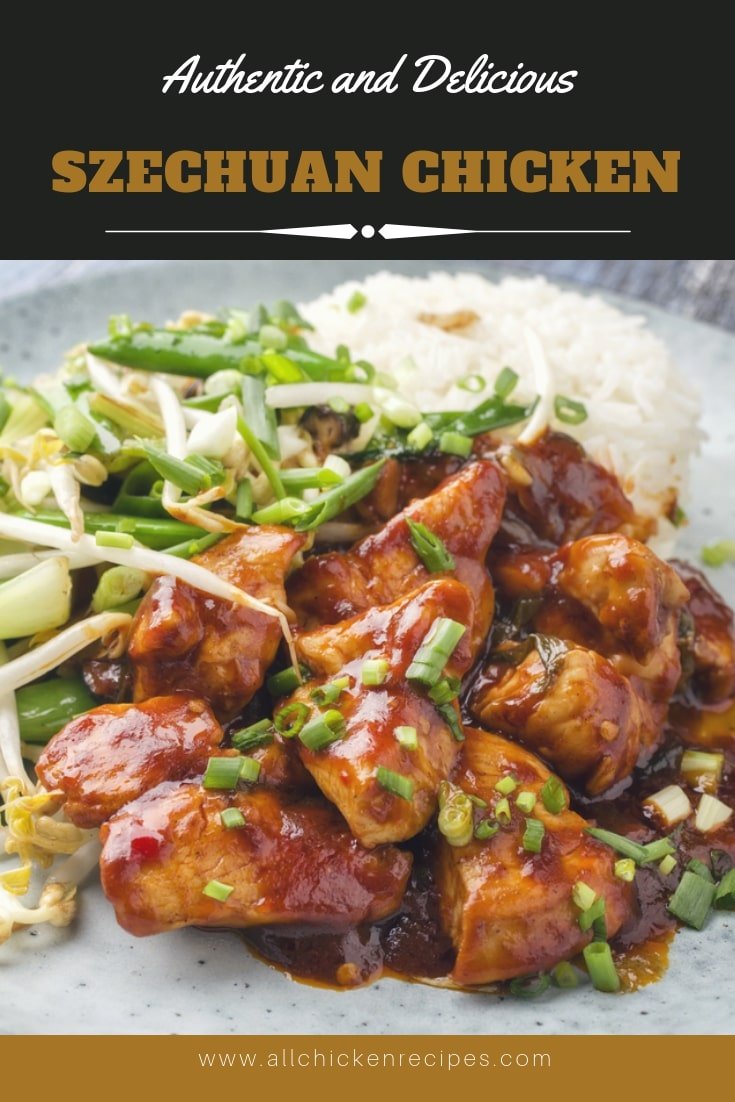 Still Hungry!! Try these Chicken Recipes:
Szechuan Chicken
The Szechuan sauce is tangy, hot and very flavorful. Serve this Szechuan chicken with noodles or fried rice as the main course.
20 minPrep Time
8 minCook Time
28 minTotal Time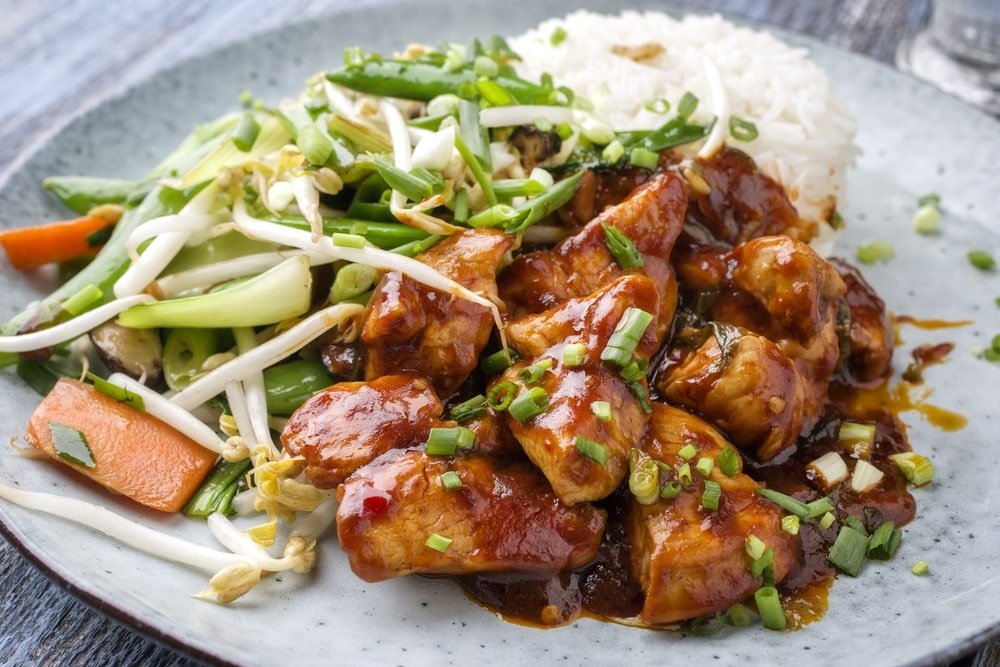 Ingredients
Instructions
Into a bag or bowl, Place the cornstarch & chicken and toss to coat.
Over medium-high heat, heat oil on a large skillet. Fry the garlic & chicken pieces and until lightly browned stirring constantly.
Stir in the vinegar, sugar, soy sauce and water. Cover, and cook for 3 to 5 minutes until the chicken pieces are no longer pink inside.
Stir in the cayenne pepper & green onion and cook for 2 minutes uncovered.
Serve over white rice.
7.8.1.2
4
https://www.allchickenrecipes.com/szechuan-chicken/
So, Guys, I hope you enjoy this Szechuan chicken recipe which I make on weekly basis. All the Chicken Lovers who are looking for Szechuan chicken will enjoy this recipe. And if you like this recipe then Don't forget to share it with your friends on Pinterest, Facebook, and other social media platforms. And do follow us on facebook, twitter, Pinterest, Tumblr, and Instagram.