Chicken Fajitas: This Recipe can be made in just 20 minutes from start to finish! These easy chicken fajitas are very flavorful and delicious, served alongside onion and charred peppers, this meal is full of rainbow colors that no one can resist! The flavor which you will get is mainly from the marinade. Chicken Fajitas is one of the easiest recipes that you can ever make. And that why these Easy Chicken Fajitas are the perfect weeknight meal.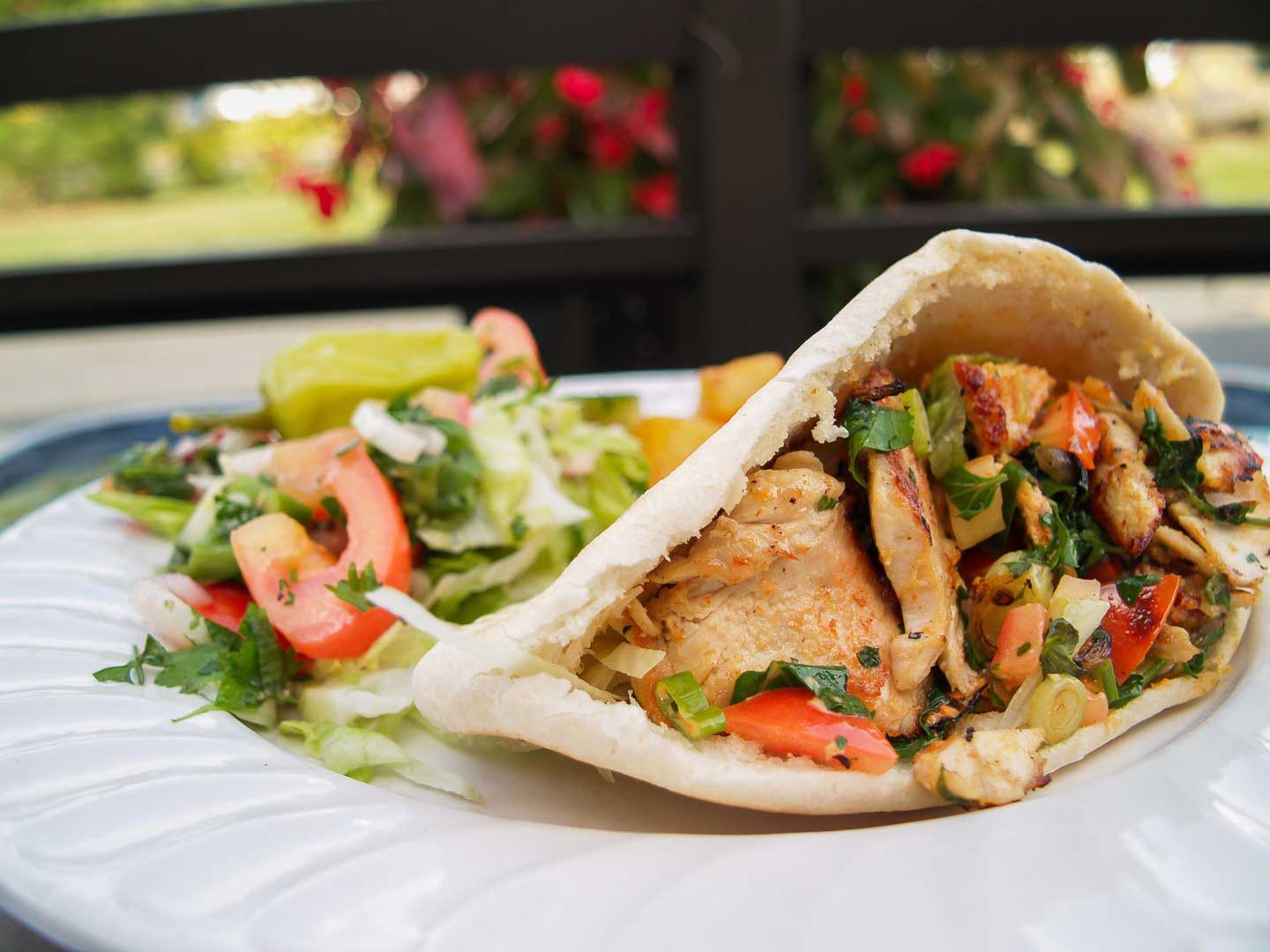 These chicken fajitas can be made both with purchase fajita seasoning packets or Homemade seasoning. If you ask me I simply recommend making easy homemade fajita seasoning because the flavor you will get is so terrific. You can make the fajita seasoning yourself with just a handful of ingredients. The benefit of making your own fajita is that you can simply omit those spices which you don't want and even you can add some other spices like ground cumin which again enhances the flavor.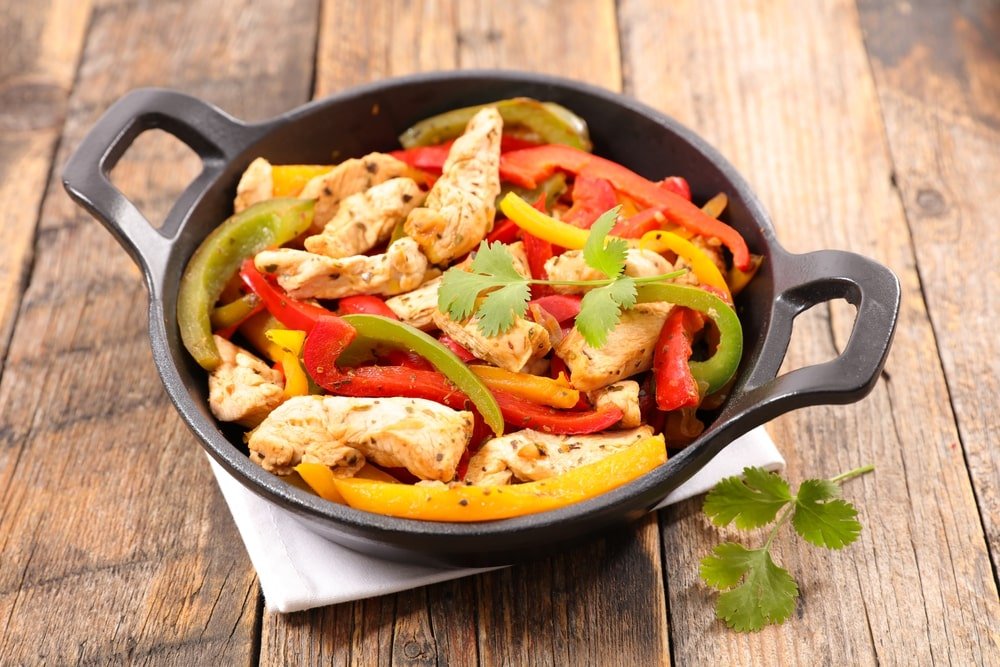 You can use a combination of yellow and red peppers if you like or simply use red pepper and even you can add sliced poblano pepper as well. You can add whatever you like.
What is a Fajita?
A fajita is any grilled meat which is basically served with colorful bell pepper strips and onions, and wrap them in a traditional flour (or corn) tortillas or lettuce leaf to make it a low carb meal.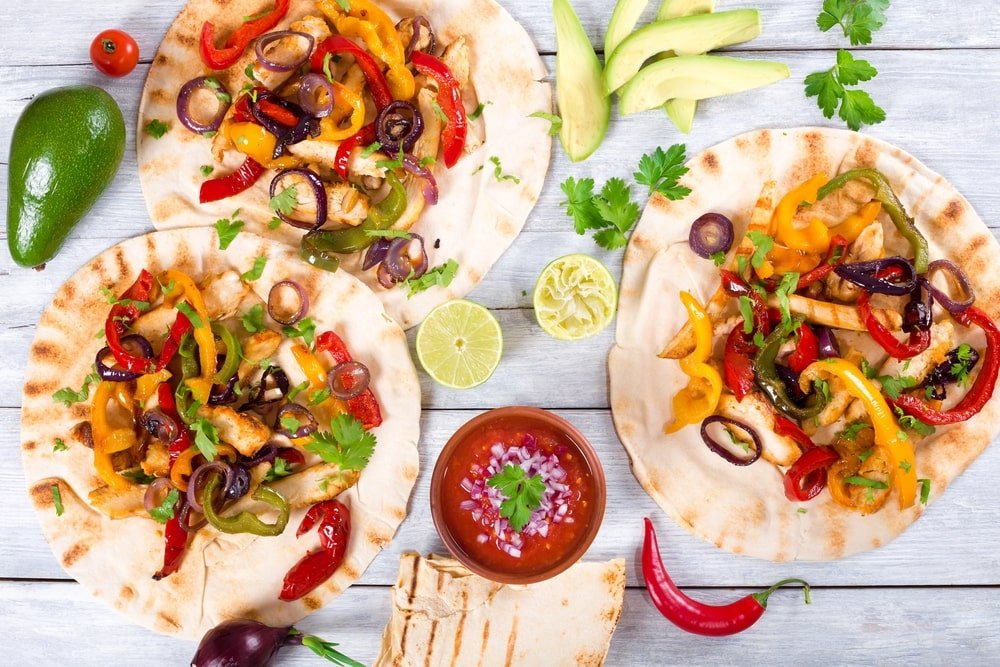 The term fajita mainly referred to skirt steak, the cut of beef. Popular meats today also include other cuts of beef, chicken as well as vegetables instead of meat. In restaurants, the meat is usually cooked with bell peppers and onions. Popular condiments include sour cream, guacamole, shredded lettuce, shredded cheese, salsa, pico de gallo, refried beans, and diced tomatoes.
Ok, now let me share one secret thing that you may add to get that incredibly flavourful chicken that's fragrant, savory, and balanced with a hint of sweet. The ingredient that I am talking about is orange juice, when you mix it with other ingredients it simply enhances the flavor. But believe me, you will not get any hint that you have added orange juice in it.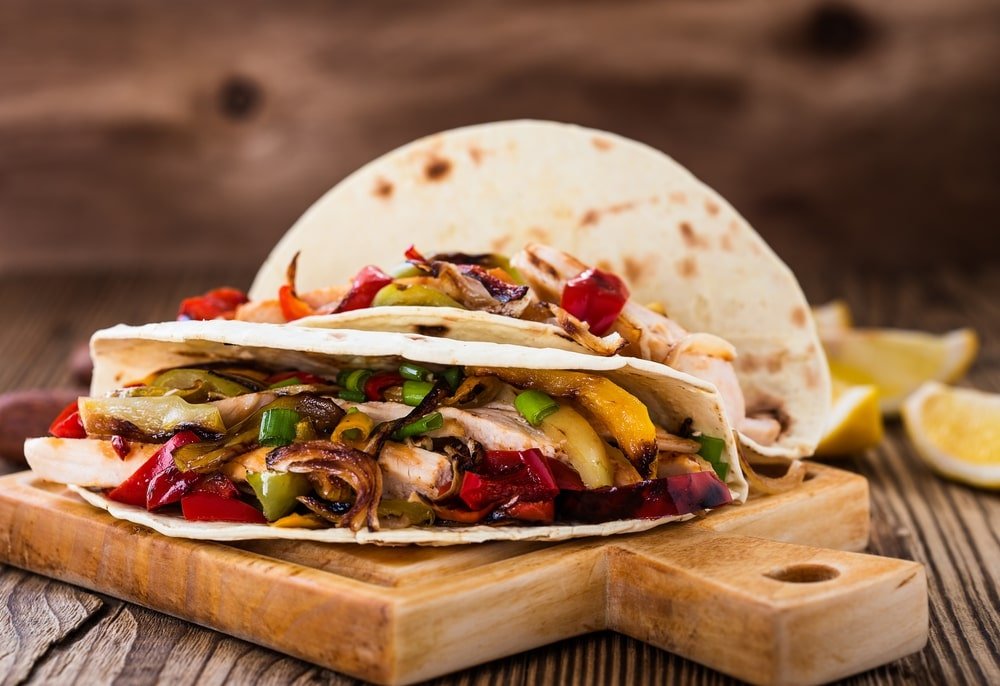 What to Serve with Chicken Fajita?
There are many options, Sometimes I top my chicken fajitas with Homemade Salsa, lettuce, tomatoes, cheese, and sour cream, or simply add some veggies such as carrots, avocados, cabbage, guacamole. Just keep switching the toppings every other day to know what exactly you and your family like.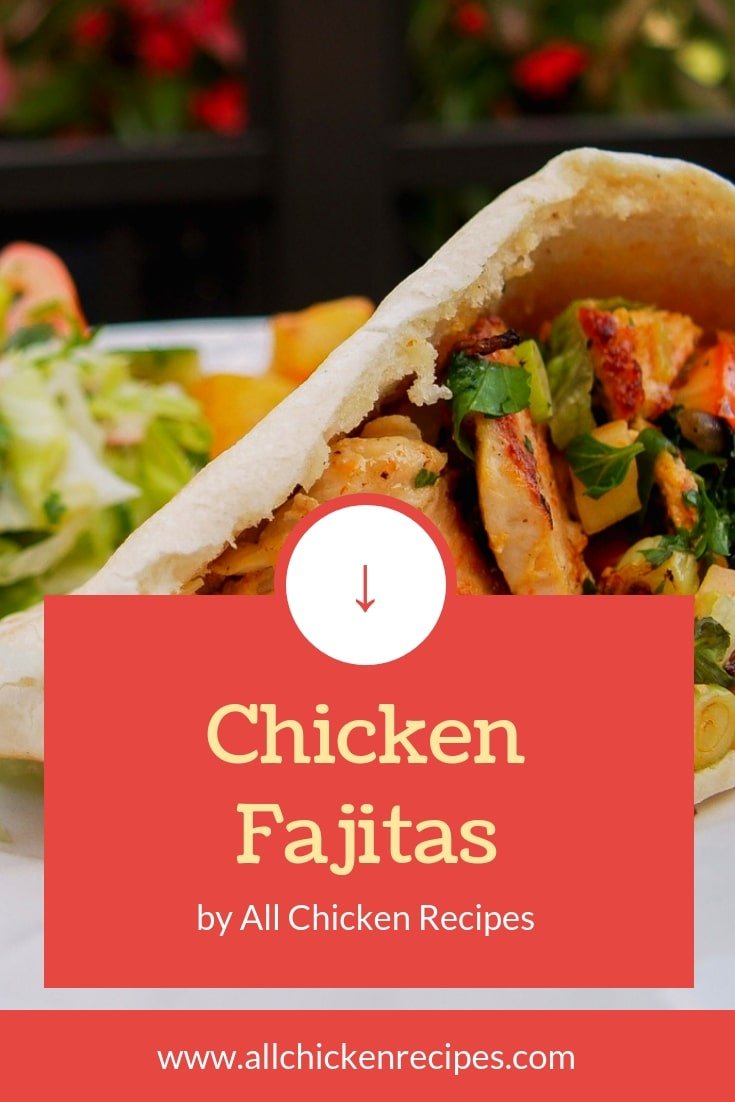 Still Hungry!! Try these Chicken recipes below
How to Make Chicken Fajitas?
Yield: 3
Easy Chicken Fajitas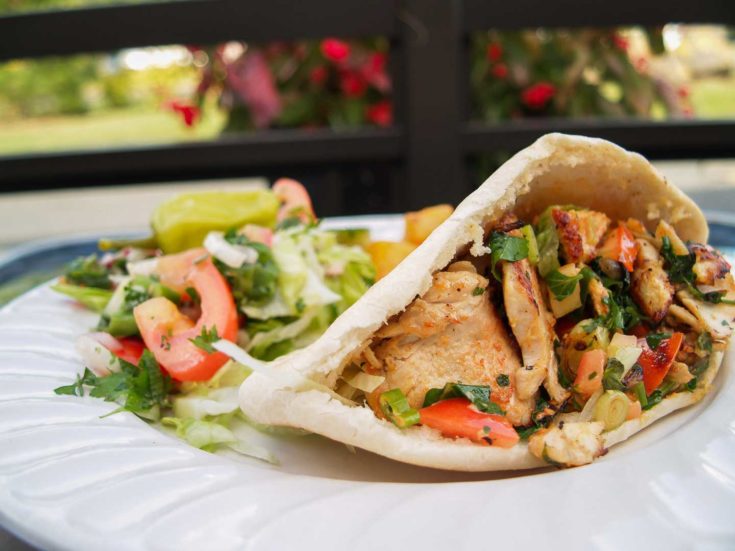 Chicken Fajitas can be made in just 20 minutes from start to finish! These easy chicken fajitas are very flavorful and delicious, served alongside onion and charred peppers, this meal is full of rainbow colors that no one can resist!

Prep Time 15 minutes

Cook Time 10 minutes

Total Time 25 minutes
Ingredients
1 red pepper, sliced
2 large chicken breasts, finely sliced
1 red onion, finely sliced
1 red chili, finely sliced (optional)
For the marinade
1 heaped tbsp smoked paprika
1 lime, juiced
pinch of ground cumin
1 tbsp ground coriander
2 medium garlic cloves, crushed
4 tbsp olive oil
4-5 drops Tabasco
To serve
230g fresh salsa
Mixed salad of your choice
6 medium tortillas
Instructions
Heat oven to 200C and wrap 6 medium tortillas in foil.
In a bowl mix 1 tbsp ground coriander, 1 heaped tbsp smoked paprika, 2 crushed garlic cloves, a pinch of ground cumin, the juice of 1 lime, 4 tbsp olive oil, and 4-5 drops Tabasco together with a big pinch each of pepper and salt.
Stir 1 finely sliced red onion, 2 finely sliced chicken breasts, 1 finely sliced red chili, 1 sliced red pepper into the marinade.

Heat a pan until smoking hot and add the marinade and chicken to the pan.
Over high heat Keep everything moving for about 5 mins using tongs until you get a nice charred effect.
Find the thickest part and tear in half to check the chicken is cooked or not.
In the oven put the tortillas to heat up and serve with the cooked chicken, fresh salsa and mixed salad.
Nutrition Information
Serving Size
3
Amount Per Serving Calories 958Total Fat 32gSaturated Fat 7gCholesterol 30mgSodium 25602mgCarbohydrates 163gSugar 23gProtein 32g

So, Guys, I hope you enjoy these Easy Chicken fajitas which I make on weekly basis. All the chicken lovers who are looking for chicken fajitas will enjoy this recipe. And if you like this recipe then Don't forget to share it with your friends on Pinterest, Facebook, and other social media platforms. And do follow us on facebook, twitter, Pinterest, Tumblr, and Instagram.