Butter Chicken: It is one of the most loved chicken dishes in India. On every weekend mainly Sunday we eat this super awesome Indian Butter Chicken Recipe. It's very similar to Chicken Tikka Masala but one thing is that in chicken tikka masala you have to marinade the chicken overnight with yogurt but in Butter Chicken Recipe, no planning is required.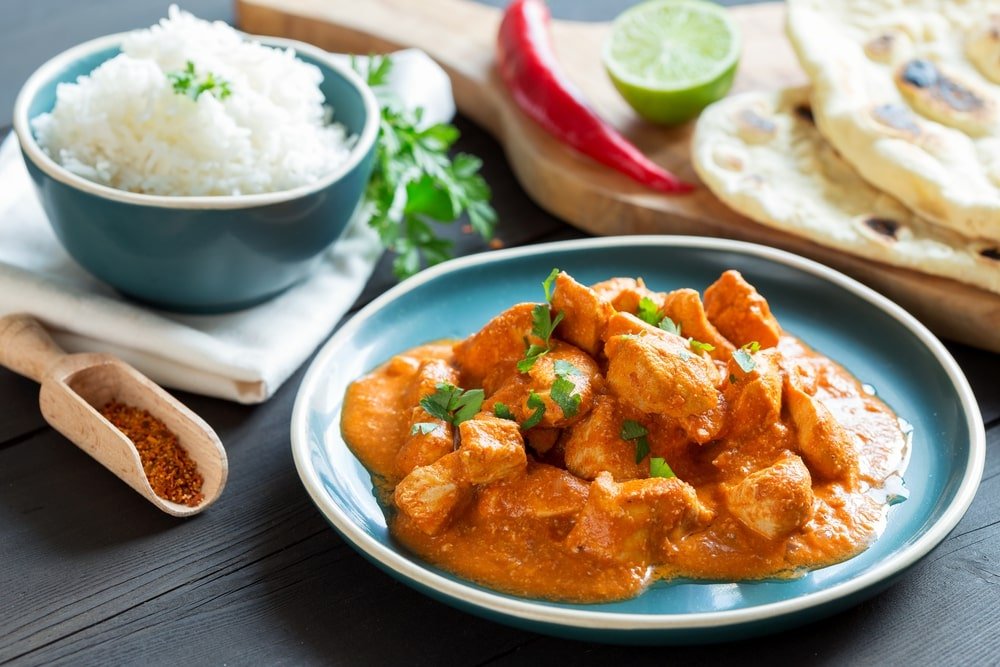 It's a quick 40-minute butter chicken recipe which is creamy and fully packed with flavors. Usually, it is served with a naan roti or long grain basmati rice. It's simplified one pan meal.
What is Butter Chicken?
Butter chicken or murgh makhani or Chicken makhani is a dish, originating from the Indian subcontinent in which the chicken is spiced up with tomato sauce.
Butter chicken is one of the most delicious, popular and lip-smacking dishes that's been loved by many across the world. Served with kulcha or naan is a delight which most Indians love during their weekend restaurant visits.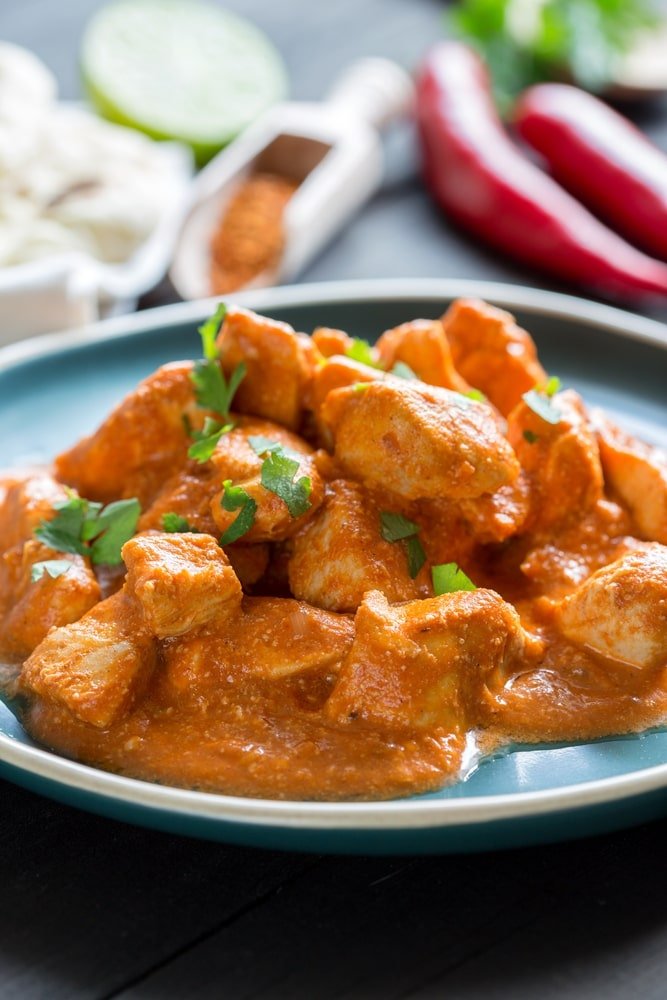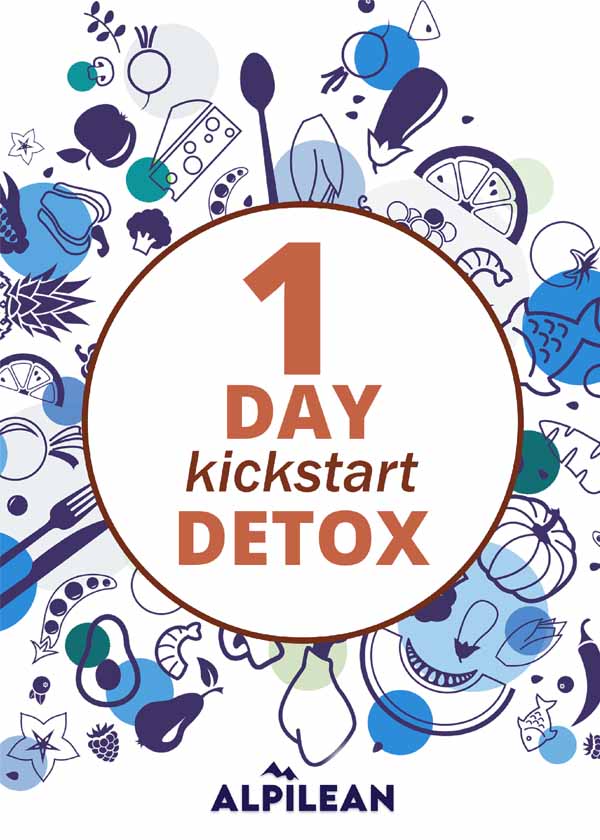 Basic preparation of Butter Chicken
Chicken is marinated for several hours in a dahi (yogurt), lemon juice, and spice mixture. The spices mainly include garam masala, pepper, coriander, cumin, ginger, garlic, turmeric, and chili.
The chicken is usually cooked in a traditional clay oven (also known as tandoor), but maybe roasted, grilled, or pan-fried. It is served in a mild curry sauce that includes butter. There are many variations on the spicing and composition of the sauce.
Spices include cloves, cinnamon, coriander, pepper, cardamom, cumin, and fenugreek (kasuri methi). Cashew paste is also used as a thickening agent. Garnishes can include butter, coriander, cream, green chilies, and fenugreek.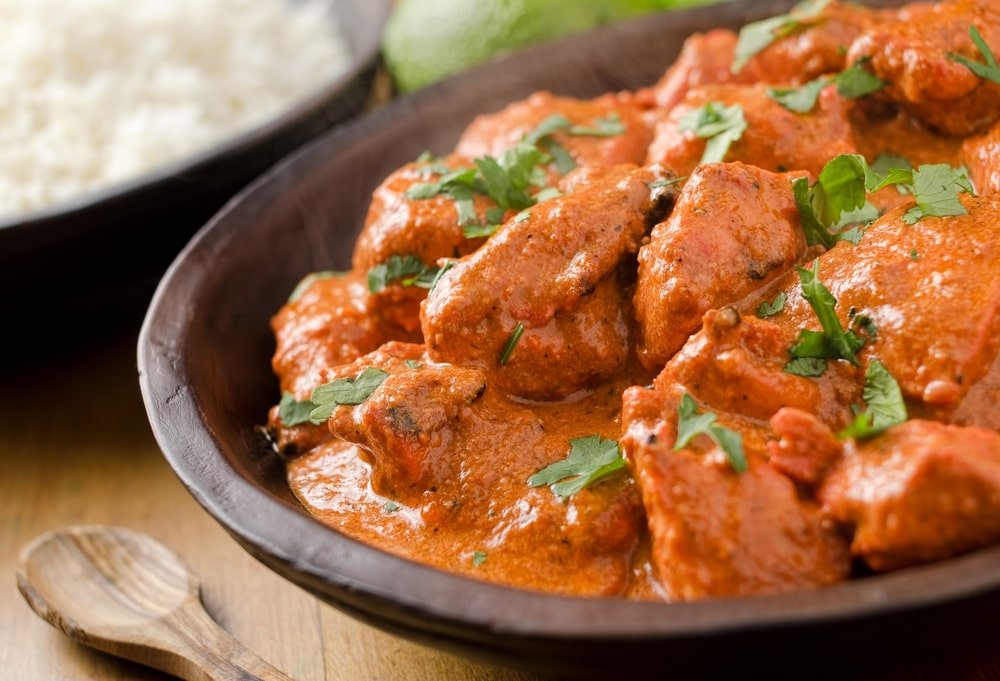 Without butter, you simply can't have butter chicken. So after adding the spices and tomato sauce, adding more heavy cream and butter is a must. I know it's a high-calorie meal which is a full-fat dairy meal, buttery, creamy, spiced up with sauce. But let me tell you once in a week or so it's perfectly fine. Forget everything on that day and just enjoy this delicious authentic butter chicken recipe.
This recipe will itself produce an adequate amount of sauce but if you want more sauce then add some more tomato sauce or cream. Though it will enhance the flavor but adding it in more amount can even make it worse. So be careful!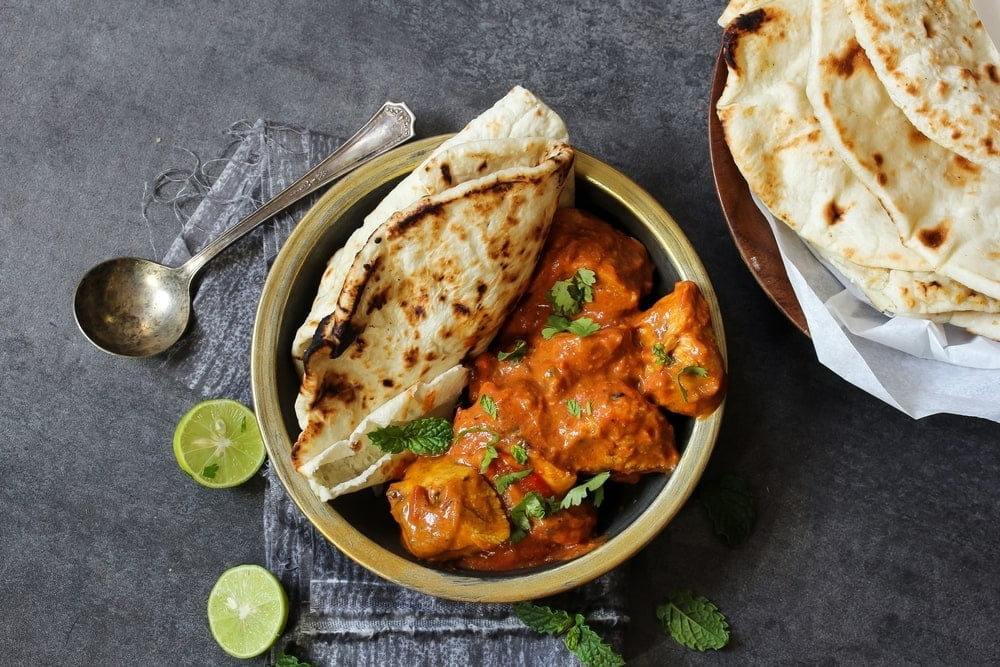 What to serve with Butter Chicken?
I personally like to serve it with a Naan roti, you can also prefer butter naan, or maybe someday I serve it with long grain basmati rice, this is again an awesome combination, the smell that you will get with the rice and chicken is completely out of this world. And simply garnished with cilantro at the end.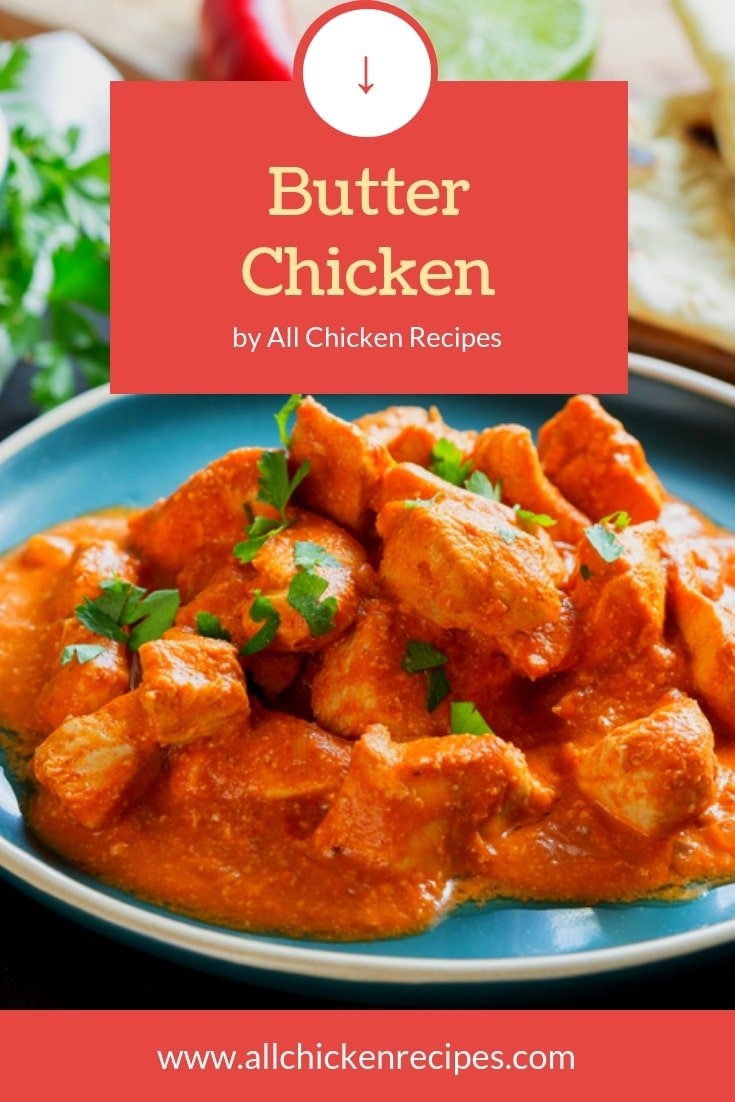 Still Hungry! Try these Chicken Recipes:
Easy Butter Chicken Recipe
It is one of the most loved chicken dishes in India. A quick 40-minute butter chicken recipe which is creamy and fully packed with flavors. Usually, it is served with a naan roti or long grain basmati rice.
15 minPrep Time
45 minCook Time
1 hrTotal Time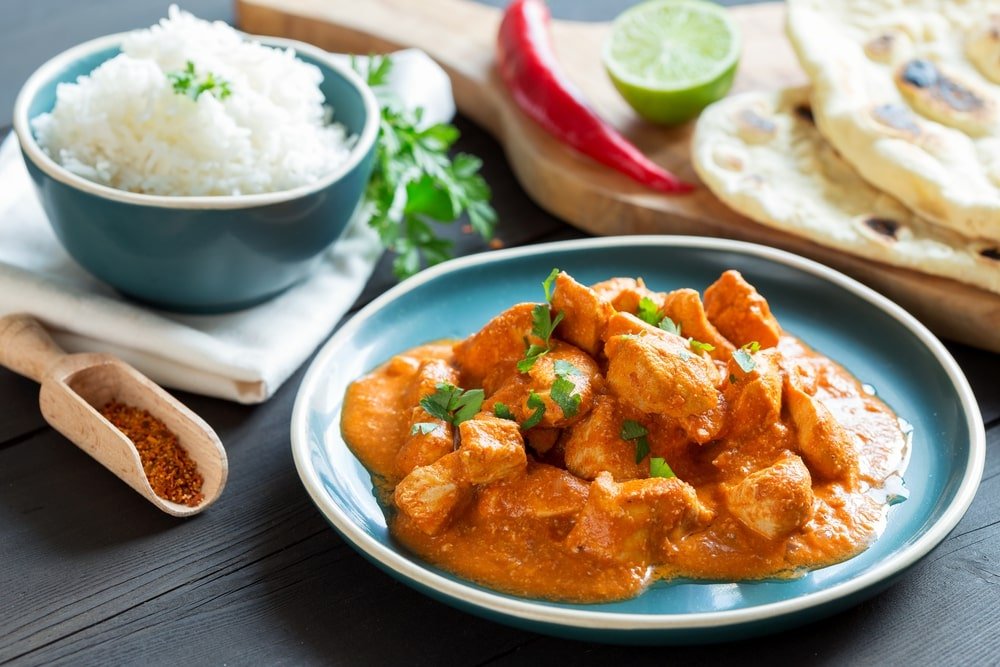 Ingredients
Instructions
Preheat oven to 375 degrees. In a skillet melt a few tablespoons of butter over medium heat. Stir in garlic and onion and cook slowly about 15 minutes until the onion caramelizes to a dark brown.
In a saucepan, over medium-high melt the remaining butter heat along with the heavy cream, tomato sauce, cayenne pepper, salt, and garam masala. Reduce heat to medium-low and simmer for 30 minutes, stirring occasionally. Then stir in caramelized onions.
In the meantime toss the cubed chicken breast with vegetable oil until coated, and season with tandoori masala.
On a preheated oven bake chicken for 12 minutes until no longer pink in the center. Now, add the chicken to the sauce and simmer for 5 more minutes.
Garnish with cilantro and serve with naan or rice.
7.8.1.2
37
https://www.allchickenrecipes.com/butter-chicken/
So, Guys, I hope you enjoy this Easy Butter Chicken Recipe which I make on weekly basis. All the chicken lovers who are looking for Butter Chicken will enjoy this recipe. And if you like this recipe then Don't forget to share it with your friends on Pinterest, Facebook, and other social media platforms. And do follow us on facebook, twitter, Pinterest, Tumblr, and Instagram.