Chicken katsu is a perfect homemade Japanese takeout that made with fried chicken cutlet also known as panko chicken, or tori katsu served over delicious tonkatsu sauce.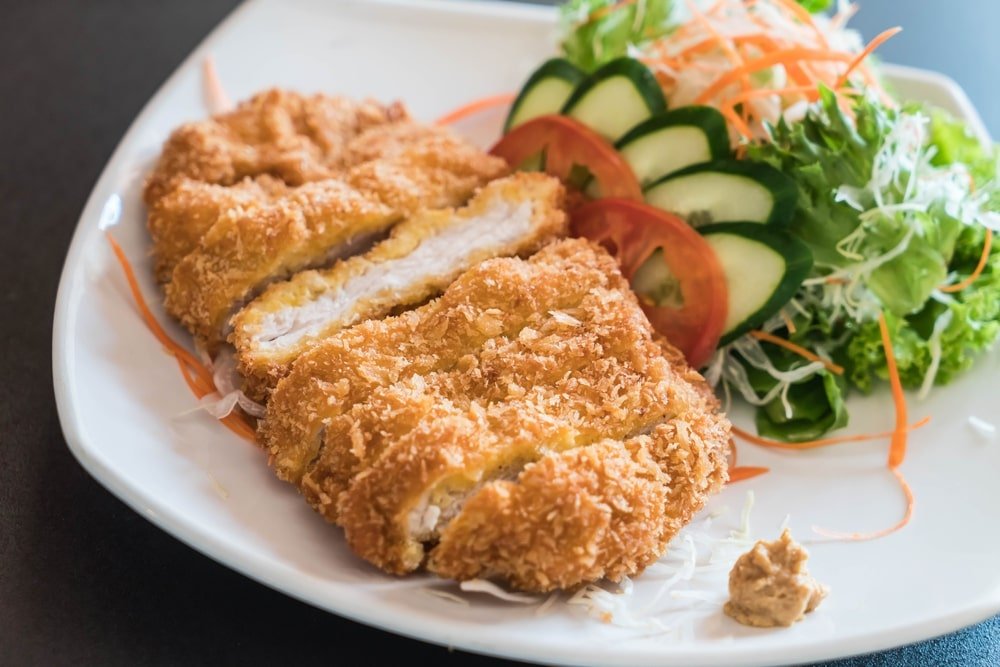 What is Chicken Katsu?
Chicken Katsu is basically a Japanese dish which is also popular in California, Hawaii, and other areas of the world. It is generally served with tonkatsu sauce, where tonkatsu is a Japanese version fried cutlet made in pork.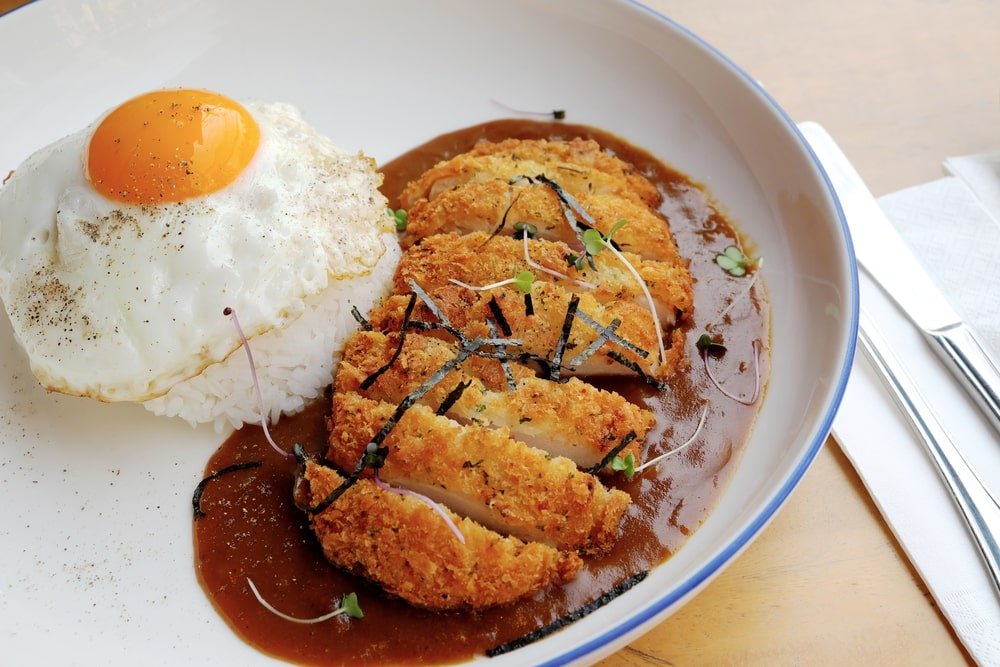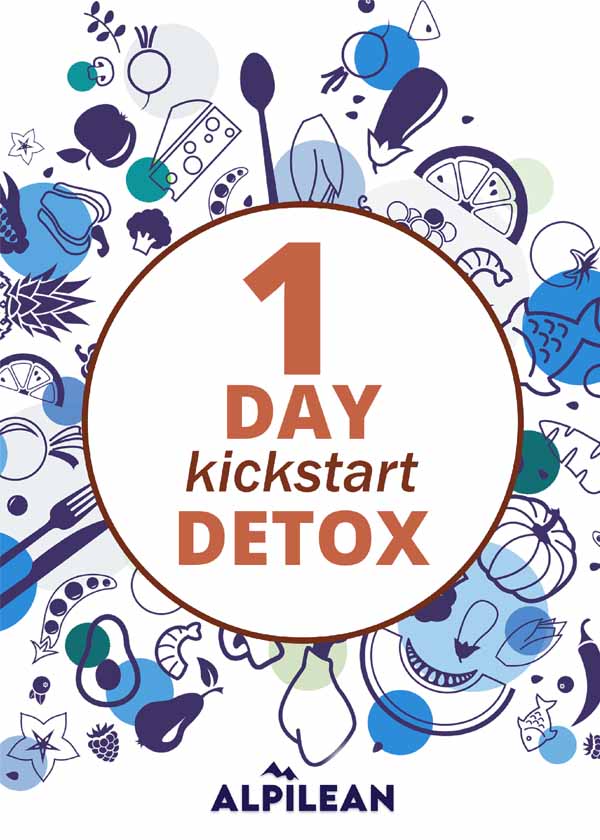 Variations of Katsu Chicken
There are many variations that you can try given below:
Panko-breaded chicken thigh, sliced into bite-sized strips, usually butterflied. Seasoned with a little salt and black-or-white-pepper, dredged in a lightly seasoned flour, dipped into a beaten egg mixture with some mirin, coated in panko, then deep fried.
A pounded chicken breast piece is sliced into tenders, dredged in seasoned flour, then dipped into seasoned beaten egg, coated with seasoned panko, then pan-fried.
The variant is the chicken tender recipe, not pounded as thinly, called panko chicken or chicken tenders. (This version can be called katsu chicken).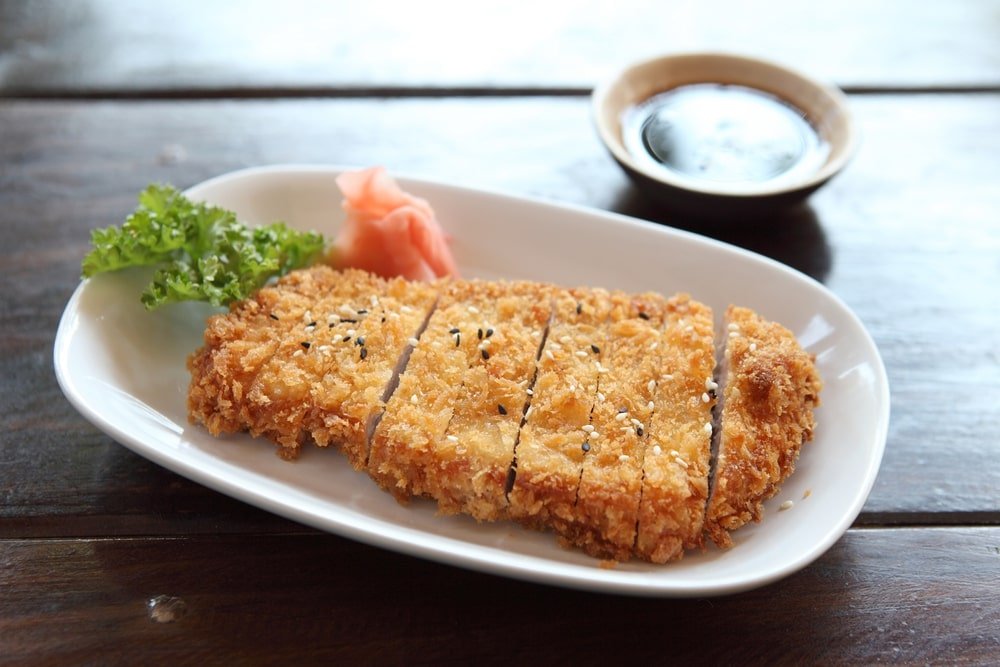 How to Make Katsu Sauce
Katsu sauce is also called Tonkatsu sauce is basically a thick Japanese vegetarian pureed fruit-based brown sauce mainly used for fried meats. You can make your homemade Katsu Sauce by combining Worcestershire sauce, tomato ketchup, and soy sauce together.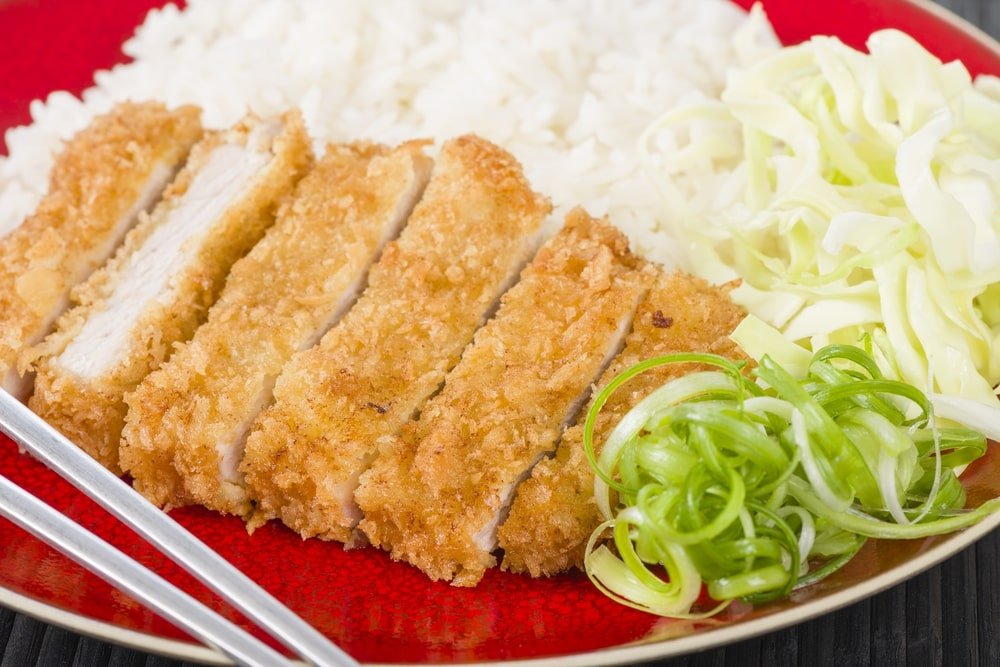 What to serve with Chicken Katsu
It is generally served with rice and/or miso soup, shredded cabbage as part of a two or three item combo, or as a dinner with vegetables and rice.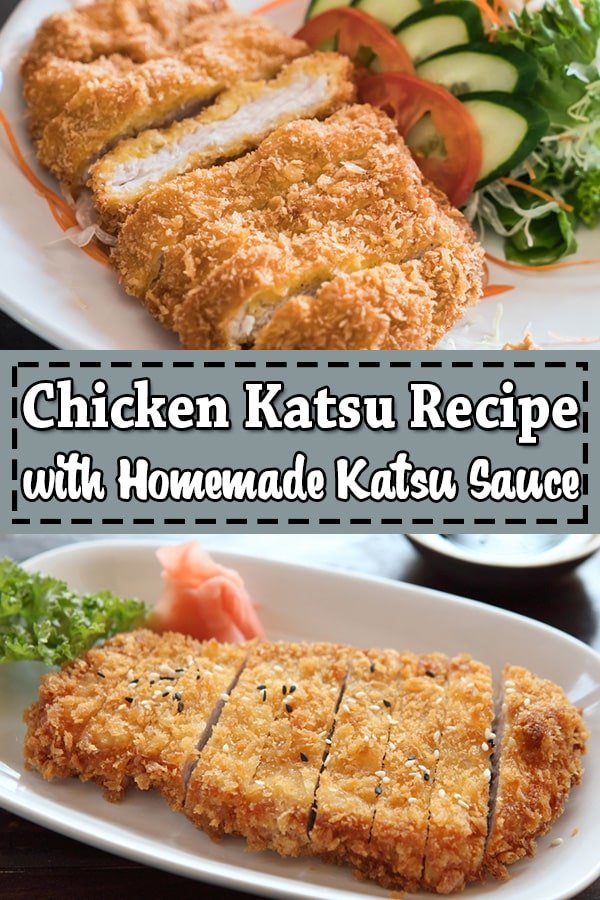 Chicken Katsu
Chicken katsu is a perfect homemade Japanese takeout that made with fried chicken cutlet also known as panko chicken, or tori katsu served over delicious tonkatsu sauce.
25 minPrep Time
10 minCook Time
35 minTotal Time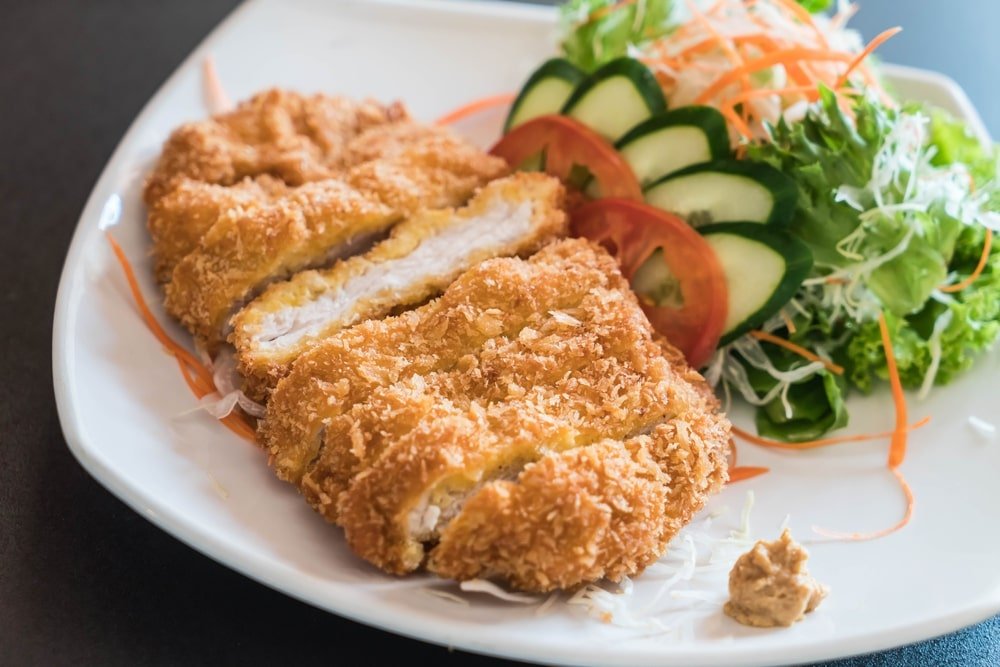 Ingredients
2 large chicken breast fillets
1/4 cup plain flour
1 egg
1 cup panko breadcrumbs
1 avocado, thinly sliced
1 tablespoon lemon juice
1 green onion, thinly sliced
3 cups shredded iceberg lettuce
1 cucumber, halved lengthways, sliced diagonally
2 tablespoons vegetable oil

Sauce Ingredients:

1 1/2 tablespoons Worcestershire sauce
1/3 cup tomato sauce
1 tablespoon soy sauce
1 teaspoon Dijon mustard
Lemon wedges, to serve
Instructions
In a bowl combine Worcestershire sauce, tomato sauce, soy sauce and mustard and set aside.
Cut each chicken breast piece horizontally in half to form 2 thin fillets.
On a separate plate, place flour seasoned with salt and pepper and whisk the egg in a shallow bowl. Place breadcrumbs on another plate.
First, put the chicken into the flour mixture, dip into the egg mixture, then to the breadcrumbs. Place onto a plate. Repeat with remaining chicken pieces.
In a large frying heat vegetable oil pan over medium heat. Cook chicken until golden and cooked through for about 3 to 4 minutes each side.
Once cooked, transfer chicken to a serving plate and cool for 2 minutes.
In a large bowl place cucumber, avocado, lettuce, with a squeeze of lemon juice on the top. Drizzle chicken with the prepared sauce and sprinkle with green onion. Serve with warm rice, salad, and lemon wedges on the top.
7.8.1.2
54
https://www.allchickenrecipes.com/chicken-katsu/
Still Hungry! Try these chicken recipes:
So, Guys, I hope you enjoy these Chicken Katsu recipe which I make on weekly basis. All the chicken lovers who are looking for Chicken Katsu will enjoy this recipe. And if you like this recipe then Don't forget to share it with your friends on Pinterest, Facebook, and other social media platforms. And do follow us on Tumblr, Pinterest, facebook, twitter, and Instagram.