Chicken Parmesan: It's one of those recipes that everyone should know how to make. It's very quick and easy to make and it's hard to mess up! Chicken Parmesan (or parmesan chicken) is one of the most popular most loved and most ordered chicken recipes in the world. Chicken parmesan is also one of the best chicken recipes for boneless, skinless, chicken breasts.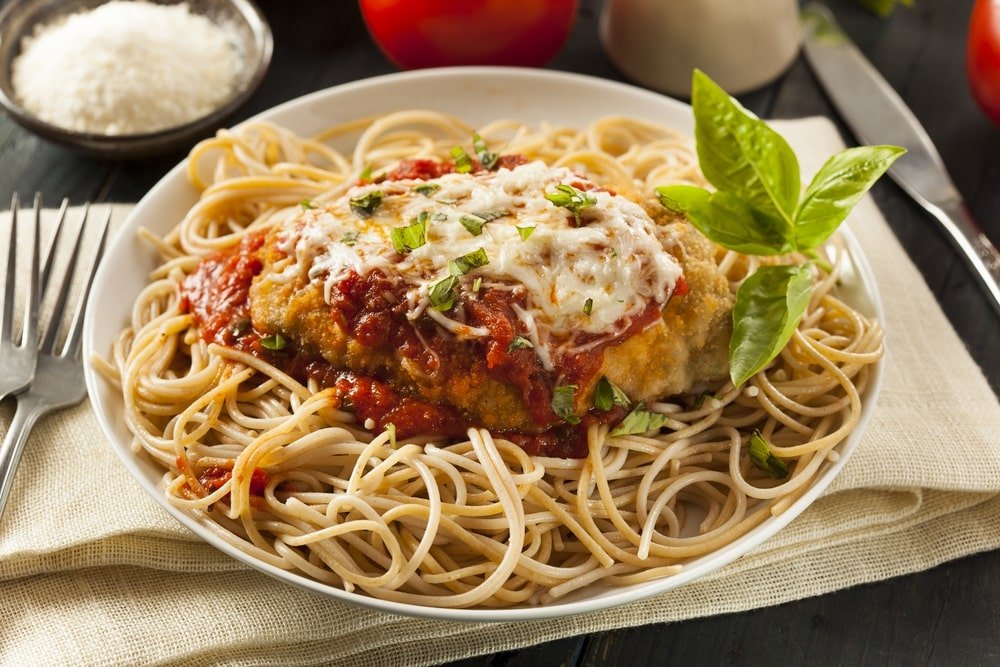 Parmesan Chicken is mainly served with the marinara sauce which is added to the chicken cutlet and baked with shredded cheese on the top. So make sure to put the marinara sauce just before serving If you want to give your parmesan chicken that crisp. This means that directly onto the fried chicken breast you will need to melt the parmesan & mozzarella cheese. And before saucing the chicken warm the marinara sauce for best results.
What is Chicken Parmesan
Using a combination of parmesan & mozzarella cheese this delicious Chicken Parmesan is made. The main key ingredient here is mozzarella because it provides that melted cheese factor. By the way, you can use both freshly grated parmesan cheese & mozzarella cheese for best results.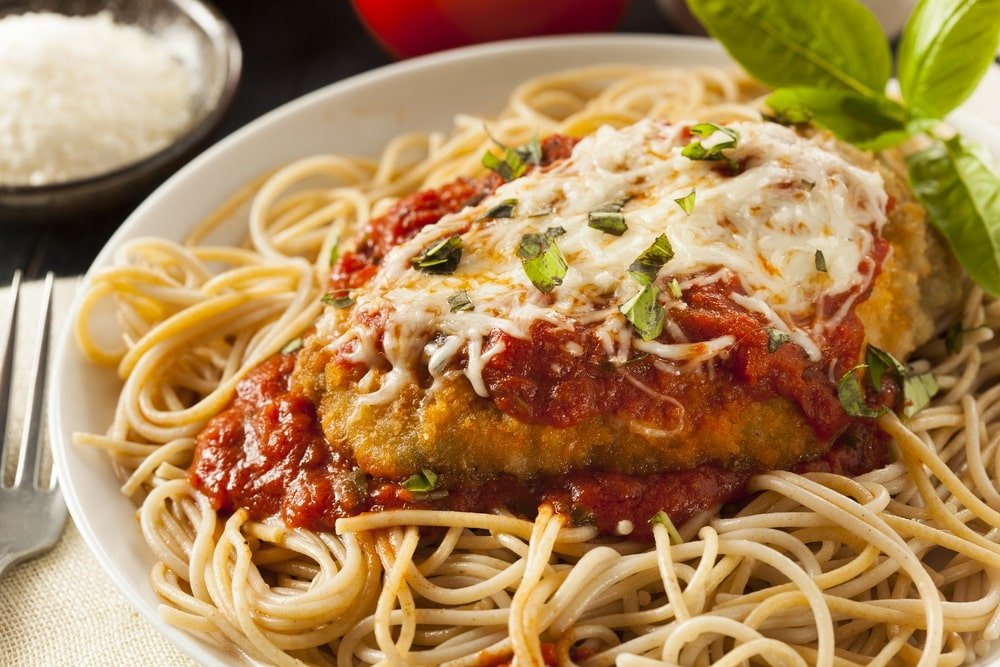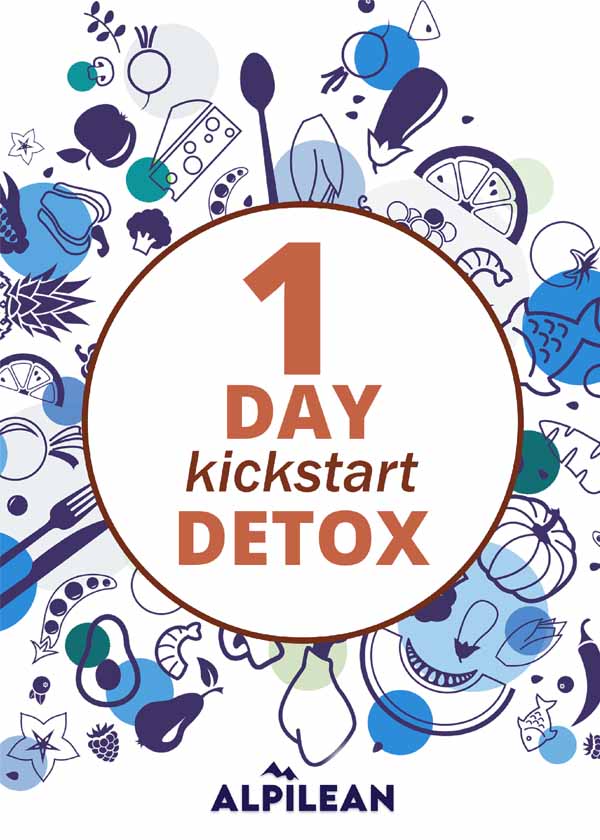 How to make Chicken Parmesan
Preheat oven to 450°F. Use a nonstick spray to spray on your baking sheet.
In a bowl combine parmesan cheese & breadcrumbs and in another bowl melt the butter.
Brush the butter onto your chicken breast and dip into the breadcrumb mixture that you have made before. Place on baking sheet.
Bake in the oven for 25 minutes by adding little more oil on top.
Remove from oven, top each chicken breast with 1 1/2 tbsp shredded mozzarella cheese & 1 tbsp marinara sauce.
Bake until cheese is melted for about 5 minutes.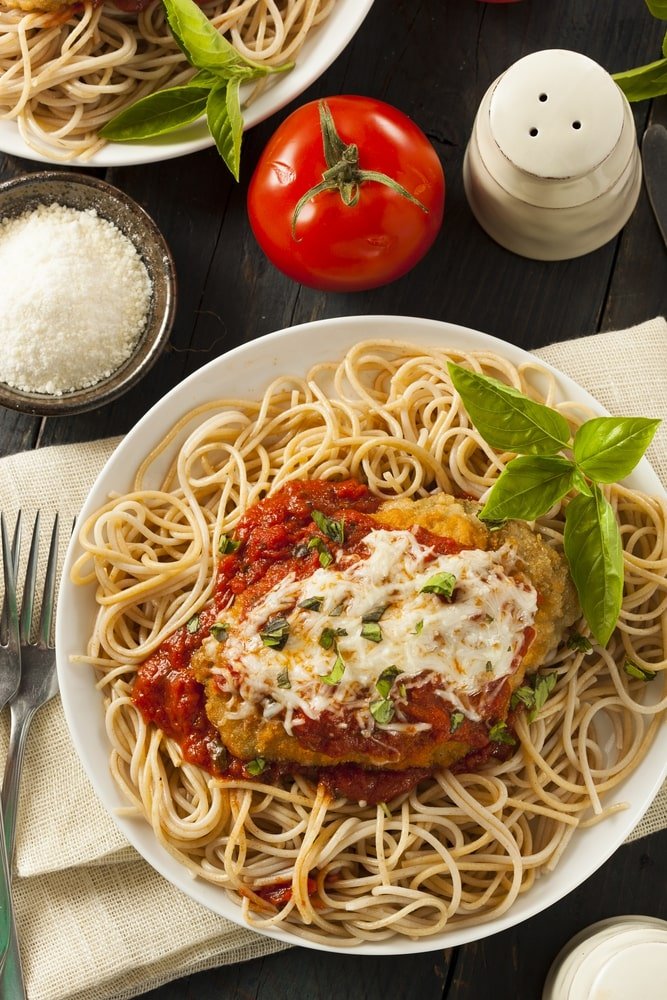 What to Serve with Chicken Parmesan
You can serve chicken parmesan with Steamed vegetables, Mashed potatoes, spaghetti, fettuccini, spiralized zucchini noodles or cauliflower rice for a lighter option. You can also serve parmesan cutlets with other pasta recipes like Cheesecake Factory Chicken Bellagio or Chicken Pasta.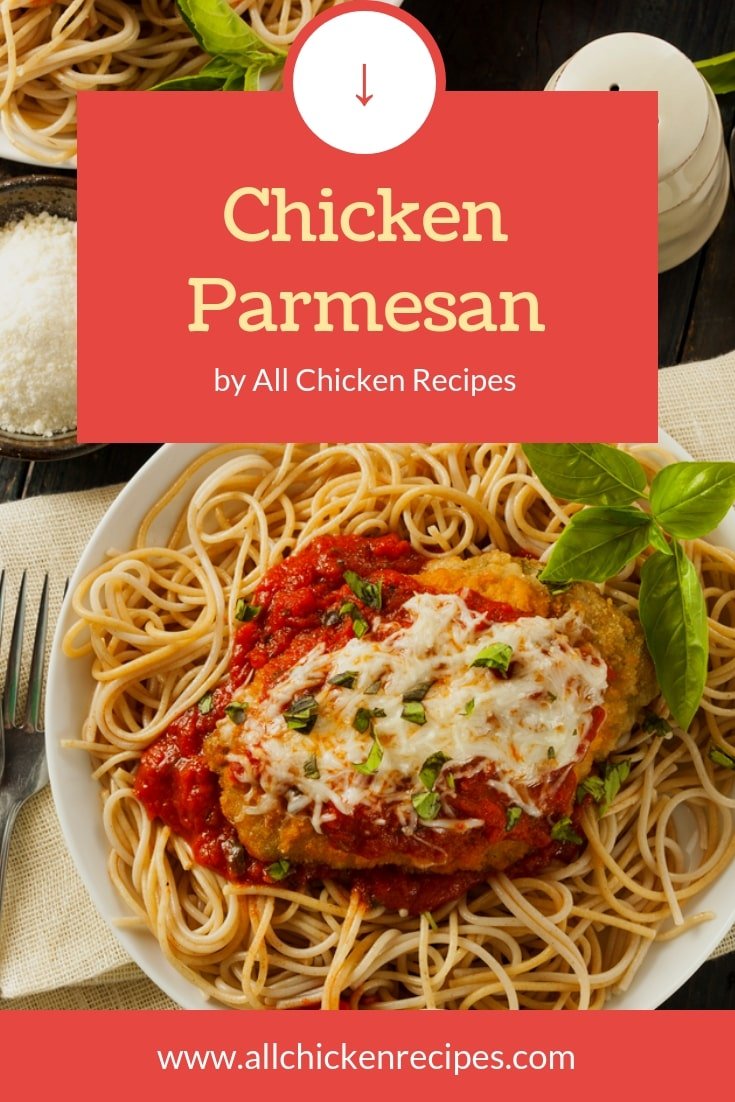 Still Hungry!! Try these Chicken recipes:
Chicken Parmesan
Chicken Parmesan (or parmesan chicken) is one of the most popular chicken recipes in the world and a perfect recipe for boneless, skinless, chicken breasts.
25 minPrep Time
20 minCook Time
45 minTotal Time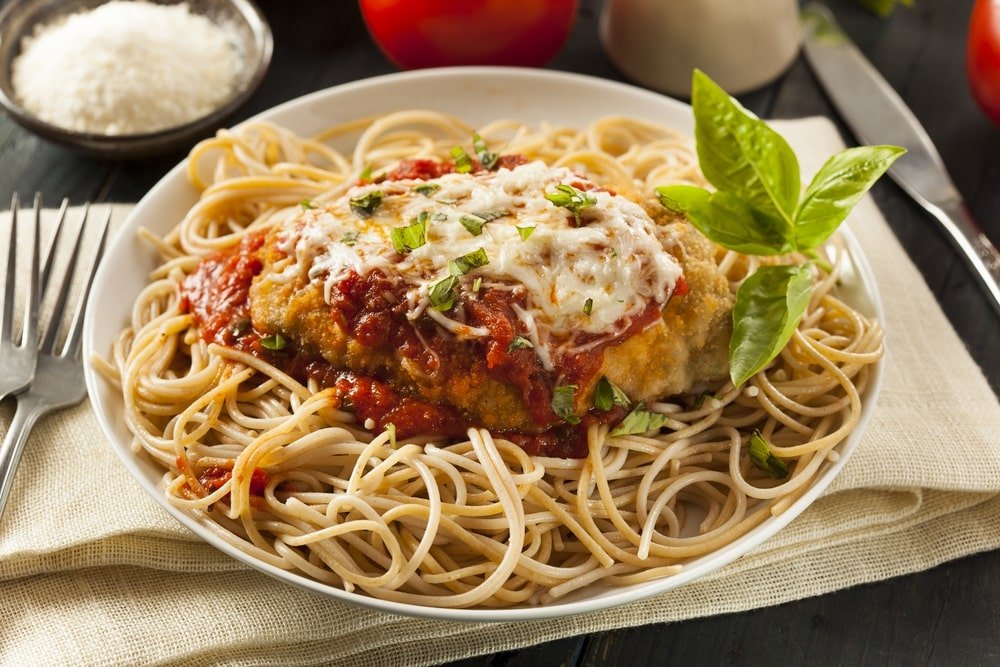 Ingredients
Instructions
Preheat oven to 450°F.
Between two sheets of heavy plastic place chicken breasts.
Season chicken thoroughly with pepper & salt.
In a bowl, beat eggs and set aside.
Mix 1/2 cup Parmesan cheese & breadcrumbs in a separate bowl, set aside.
Place flour in a strainer; sprinkle over both sides of chicken breasts.
Now in beaten eggs, dip your flour coated chicken breast and transfer to breadcrumb mixture (pressing on both sides). And for about 15 minutes set aside. Repeat the same for the remaining breasts.
In a large skillet heat 1 cup olive oil on medium-high heat until it begins to shimmer. Cook chicken for 2 minutes until golden, each side.
Top each breast with 1/3 cup of marinara sauce or tomato sauce and place on a baking dish. With equal amounts of provolone cheese, mozzarella cheese, and fresh basil layer each chicken breast. Drizzle with 1 tablespoon olive oil and sprinkle 1 to 2 tablespoons of Parmesan cheese on the top.
Bake in the preheated oven for 15 to 20 minutes until chicken breasts are no longer pink in the center and cheese is browned and bubbly.
7.8.1.2
15
https://www.allchickenrecipes.com/chicken-parmesan/
So, Guys, I hope you enjoy this Chicken Parmesan Recipe which I make on weekly basis. All the Chicken Lovers who are looking for Chicken Parmesan will enjoy this recipe. And if you like this recipe then Don't forget to share it with your friends on Pinterest, Facebook, and other social media platforms. And do follow us on facebook, twitter, Pinterest, Tumblr, and Instagram. You can also check Chicken Ala King & Chicken Quesadilla.