Chicken Piccata: This dish only needs few ingredients to prepare and it is full of flavor. This Chicken Piccata is flavorful & simple, and it's a perfect recipe to impress your friends, girlfriend/boyfriend, and even your families. The taste is so good when we combine lemon & garlic together with a fresh parsley & butter during serving. It is so delicious & simple and It's also perfect for a quick Weeknight meal!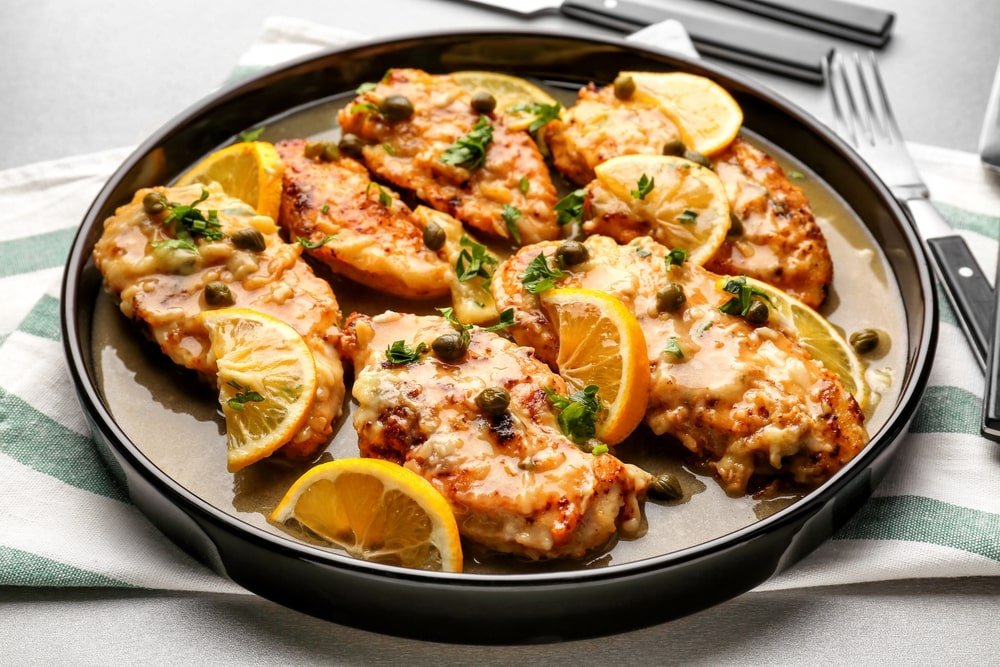 What is Chicken Piccata?
Piccata is an Italian word, which actually comes from the word piccato, and piccata is the feminine form meaning "annoyed". When we use this word in terms of cooking, particularly fish or meat, it means sauteed, sliced, and served in a sauce containing butter, lemon, and spices. scaloppine refers to a thin escalope of meat in Italian, and for this cut of meat piccata refers to one cooking method.
As we all know that, usually Chicken Piccata is made with white wine in the sauce, and the sauce tastes so good that without serving it in a dish you will jump straight to skillet and drink it. But, if you don't have wine with you then surely you can try this dish with Chicken broth.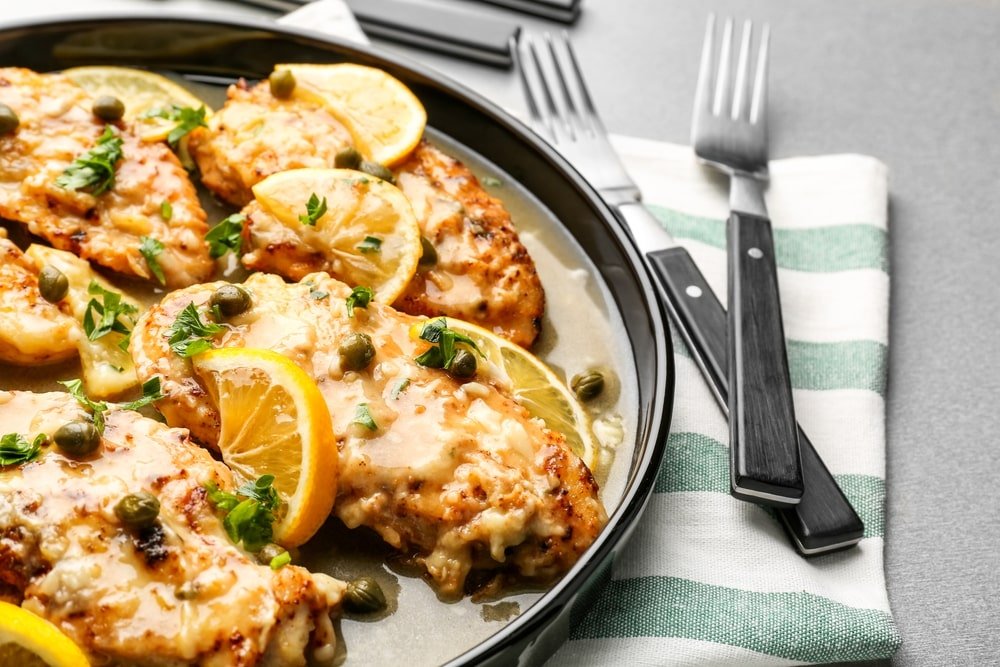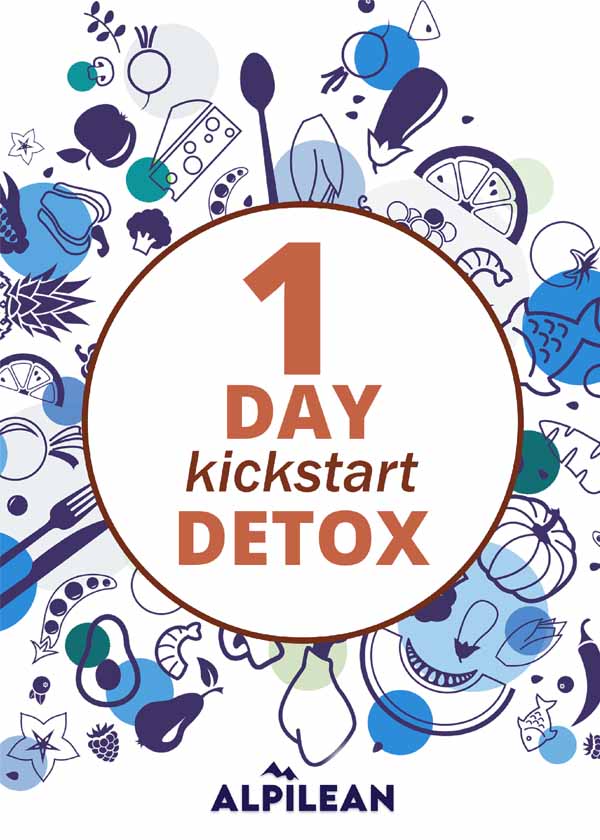 Chicken piccata can be easily prepared in 20 – 25 minutes or less. When we are talking about Chicken piccata mainly it is referred to the chicken breast cutlets, which is dipped/thrown into the flour, browned, and served with a sauce of lemon juice, butter, capers, and either white wine or stock. Check below to get Chicken Piccata with Capers.
The secret ingredient here is the lemon and butter which makes the sauce so creamy and it gives such a fresh and delicious taste to it. Chicken Piccata can be served over some pasta because on the outside of the chicken it has delicious breading which enhances the taste of this dish.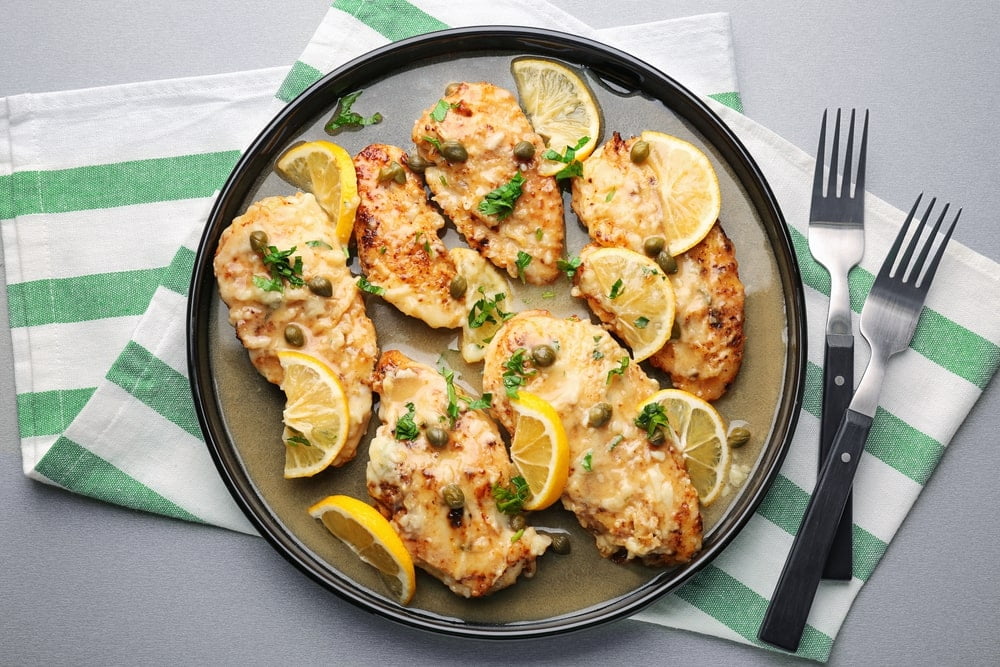 How to Make Chicken Piccata?
In a resealable plastic bag or ziplock bag, place chicken. Add flour and zip it. Shake it to coat your chicken.
In a large skillet heat oil over medium-high heat.
Add chicken and cook until browned on each side for about 3 minutes.
Add garlic and cook until tender for 1 to 2 minutes.
Add broth, lemon juice, capers, mushrooms, artichoke hearts and cook for 12 to 15 minutes, turning chicken halfway through, or until chicken is no longer pink from the center.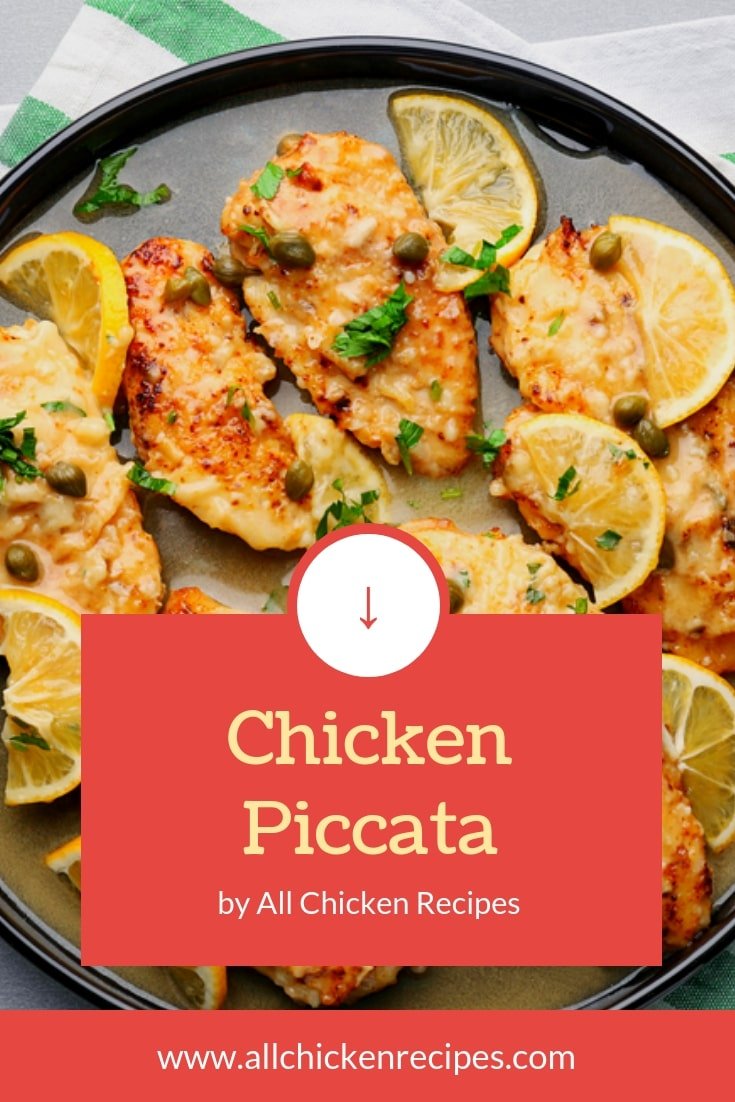 Still Hungry!! Try these chicken recipes:
Chicken Piccata
Chicken Piccata is flavorful and a simple dish. It tastes is so good when we combine lemon & garlic together with a fresh parsley & butter during serving.
10 minPrep Time
15 minCook Time
25 minTotal Time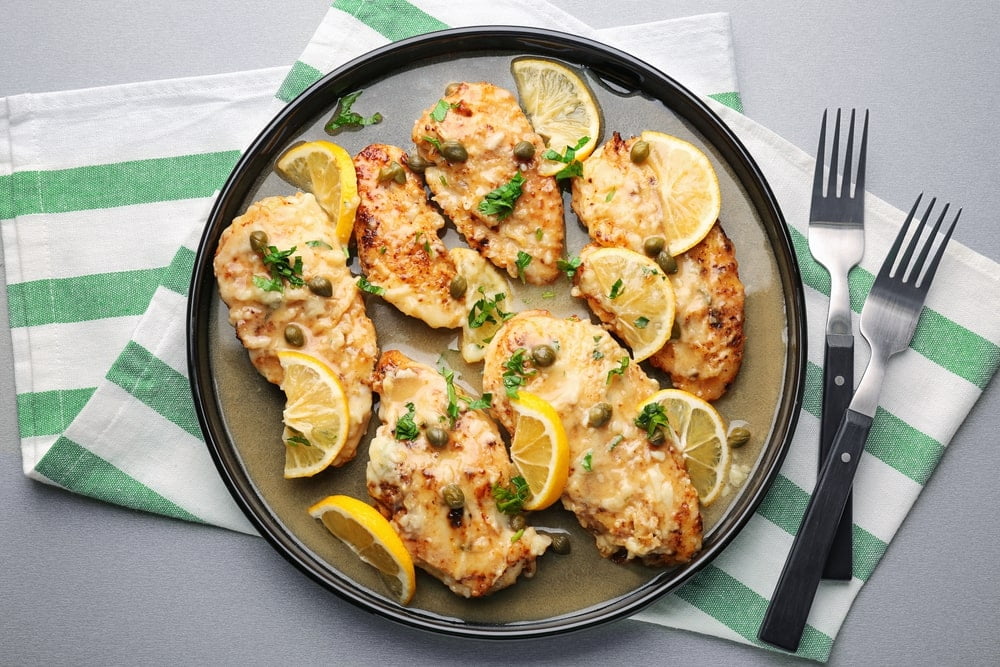 Ingredients
Instructions
Between 2 layers of plastic wrap place chicken breasts and pound to about 1/2-inch thick.
Season with cayenne, black pepper, and salt on both sides of chicken breasts dredge in flour.
In a skillet heat olive oil over medium-high heat. Place chicken in the pan, and cook on both sides until cooked through and browned about 5 minutes (on medium heat).
Cook capers in reserved oil, smashing them lightly for 30 seconds to release brine until warmed through.
Now, into the skillet pour white wine and with a wooden spoon scrape any browned bits from the bottom of the pan. Cook for 2 minutes until reduced by half.
Stir butter, lemon juice, and water into the reduced wine mixture; cook and stir continuously for 2 minutes to form a thick sauce. On low heat stir parsley through the sauce.
Return chicken breasts to the pan cook for 1 to 2 minutes until heated through. Spoon the sauce over the top and serve immediately.
7.8.1.2
17
https://www.allchickenrecipes.com/chicken-piccata/
So, Guys, I hope you enjoy this Chicken Piccata Recipe which I make on weekly basis. All the Chicken Lovers who are looking for Chicken Piccata will enjoy this recipe. And if you like this recipe then Don't forget to share it with your friends on Pinterest, Facebook, and other social media platforms. And do follow us on facebook, twitter, Pinterest, Tumblr, and Instagram.