Baked Chicken: This is one of those dishes that is most loved in every family and always everyone prefers this baked chicken in dinner. This dish you be enjoyed if served with Rice. Or if you cook both the Baked Chicken and rice together.
How to Make Baked Chicken Breast?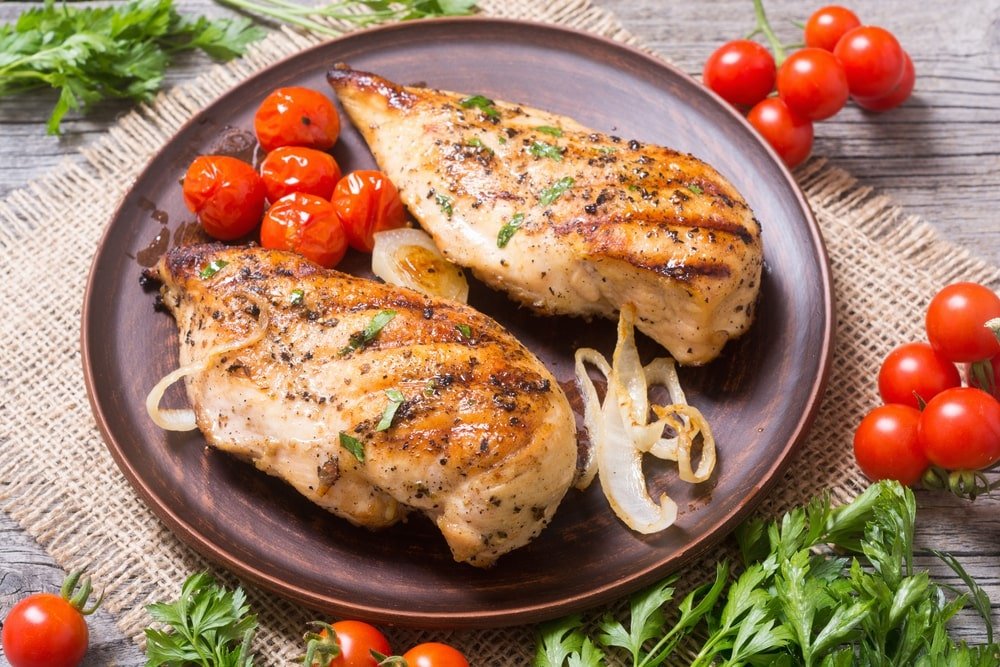 They are great with rice grilled veggies or pasta on their own! And they also taste delicious in salads & sandwiches. This Baked Chicken Breast is truly easy and a versatile recipe that you will always love to have. However, anyone who has cooked Baked chicken breasts before can tell you how difficult it is, especially when you are making it in an oven. If you cook them in the wrong way then you end up with a rubbery which is hard to chew, dry, flavorless and non-juicy Baked Chicken Breast. So, make sure you cook them very carefully. Follow the instruction below.
Preheat oven to 400F.
Lightly grease your baking dish(9×13) with cooking spray.
Place your chicken breasts in baking dish and over each chicken breast rub the minced garlic.
Season chicken on both sides with garlic powder, oregano, salt, pepper, and Italian seasoning.
Over each chicken breast, place a pat of butter.
Place a sheet of parchment paper. Tuck in the edges
Bake until chicken's internal temperature reaches 165F for 30 to 33 minutes.
Remove from baking dish and serve right away.
How to Make Baked Chicken Thighs?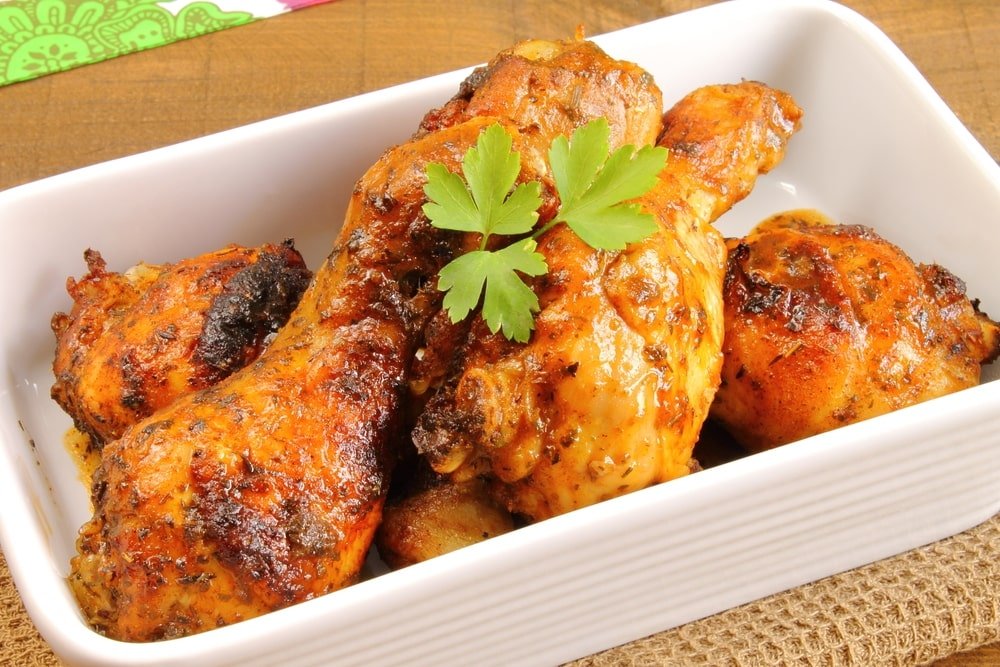 Just with a few ingredients, Baked chicken thighs are so easy to make just in one pan! The most amazing oven baked chicken thighs! These Baked chicken thighs are amazingly juicy & tender inside and crispy on the outside. And if you want to make it low in carbs then ranch will work here. They are so delicious and are perfect for meal prep, potlucks, dinner parties, or busy weeknight dinners. I love ranch dressing seasonings in casseroles & soups, on chicken thighs, pork chops, and pasta.
Preheat oven to 400 degrees. For easy cleanup, Line a large baking sheet with foil and set aside.
Remove the thighs from their packaging and with paper towels pat them dry.
On the prepared baking sheet arrange the thighs and drizzle with the olive oil over both sides of the chicken thighs.
In a small bowl mix together the pepper, garlic powder, salt, onion powder, Italian seasoning, and paprika.
Sprinkle the spices over the chicken.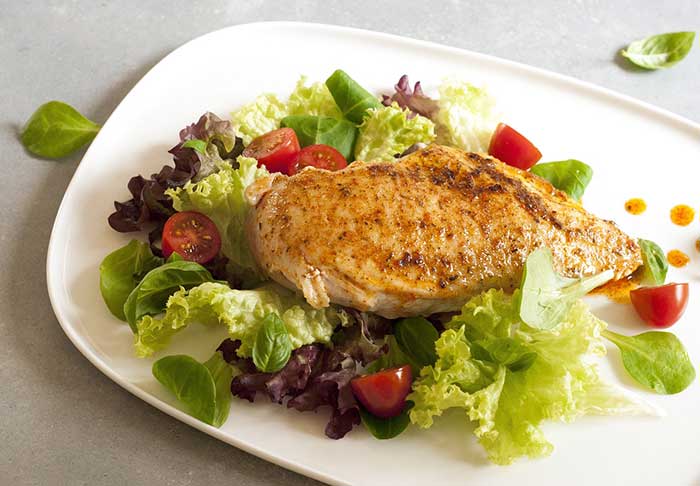 Also, Check these Chicken Recipes:
How to Make Oven Baked Chicken
Heat your oven and bake the chicken for 35-45 minutes.
Melt butter in the rectangular baking dish, Heat should be 425°F.
Stir together paprika, salt, all-purpose baking mix, and pepper; coat chicken. Make sure the dish and butter should be hot and then place skin sides down in the dish.
Flip chicken and bake for 35 minutes. Bake until juice is no longer pink from the center about 15 minutes longer.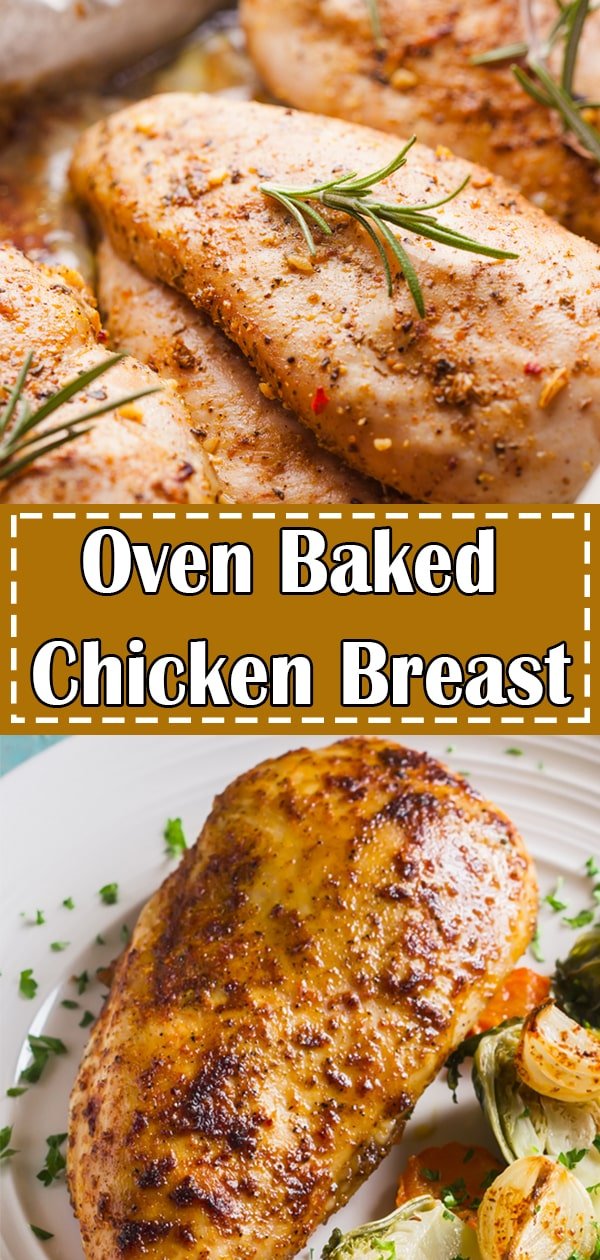 Still Hungry!! Try these delicious chicken recipes:
Yield: 4
Baked Chicken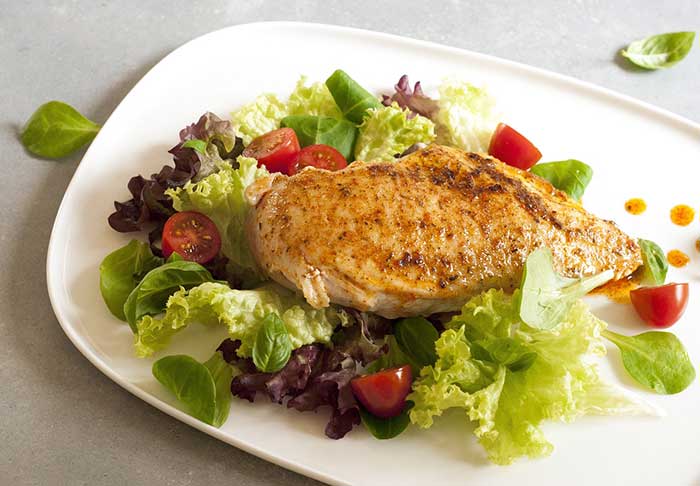 Simply delicious! Baked Chicken Breast is truly easy and a versatile recipe and so are the Baked chicken thighs and oven baked chicken.

Prep Time 15 minutes

Cook Time 45 minutes

Total Time 1 hour
Ingredients
1 teaspoon seasoning salt
4 boneless skinless chicken breasts
1/2 cup freshly grated Parmesan cheese
1/2 teaspoon ground black pepper
1 teaspoon garlic powder
1 container (5 ounces) plain Greek Yogurt
Instructions
Preheat oven to 375° F.
With the non-stick cooking spray, spray the baking dish.
Combine Parmesan cheese, yogurt, and seasonings.
Spread over chicken breasts. Bake until chicken is cooked through and no longer pink from inside for about 45 minutes, and topping is browned. Serve immediately.
Recommended Products
As an Amazon Associate and member of other affiliate programs, I earn from qualifying purchases.
Nutrition Information
Serving Size
4
Amount Per Serving Calories 199Total Fat 6gSaturated Fat 2gCholesterol 96mgSodium 426mgCarbohydrates 4gSugar 1gProtein 31g

So, Guys, I hope you enjoy this Baked Chicken Recipe which I make on weekly basis. All the Chicken Lovers who are looking for Baked Chicken will enjoy this recipe. And if you like this recipe then Don't forget to share it with your friends on Pinterest, Facebook, and other social media platforms. And do follow us on facebook, twitter, Pinterest, Tumblr, and Instagram.