Chicken Salad with Grapes – This healthy chicken salad recipe is a great meal prep that can be made in just 10 minutes of prep time consist of roasted nuts that can be served on lettuce wraps or bread for a perfect sandwich.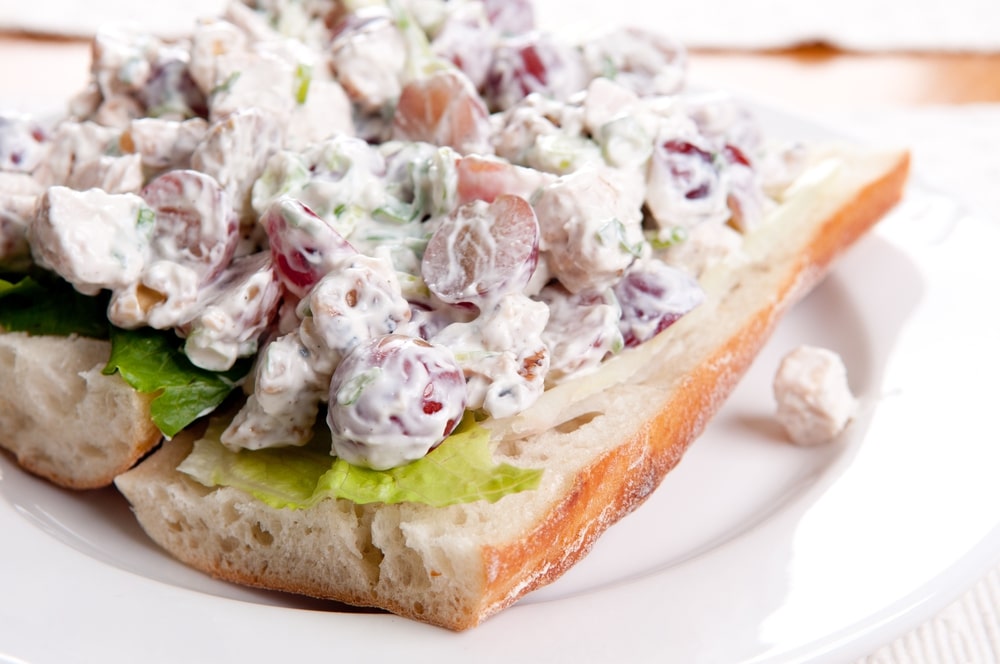 Tips and Tricks
Always use leftover roasted chicken or store-bought rotisserie chicken for easy preparation on busy days to enjoy your dinner.
You can also grill chicken breasts yourself, but allow them to cool completely before you start the assembly.
Always try to shred the chicken breasts when the meat is warm, you can use two forks, mixer or your hands.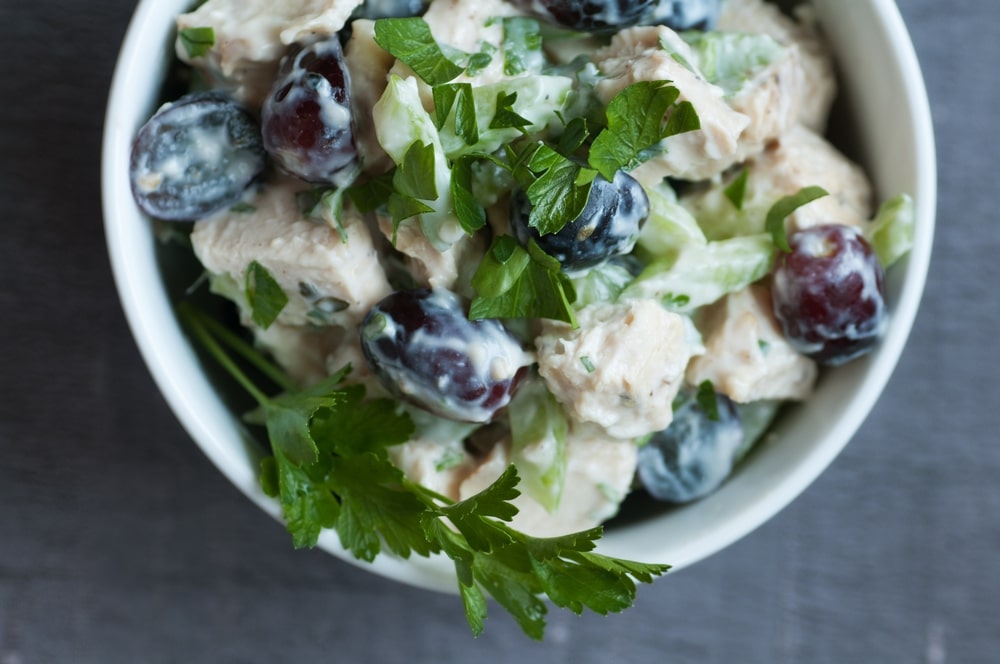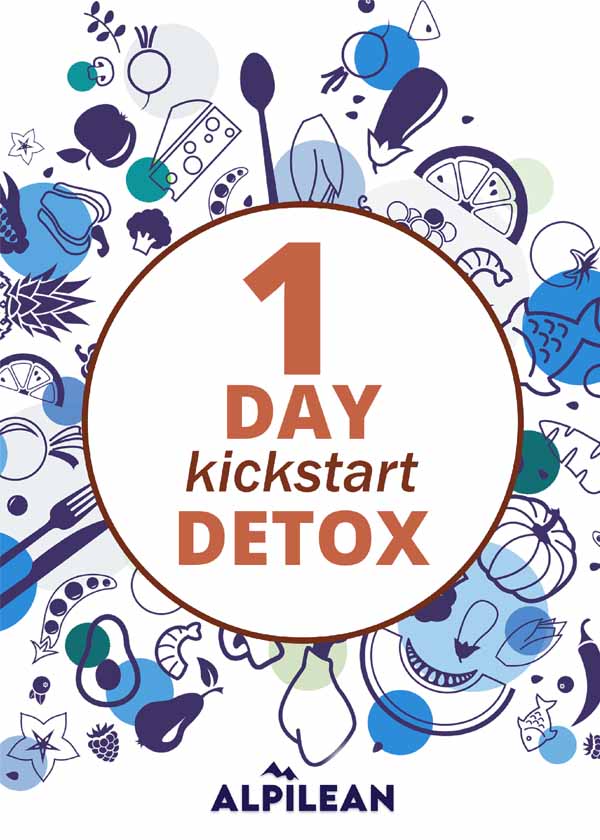 Chicken Salad Variations
In this recipe, we are adding scallion but you can replace that with finely chopped sweet onion, red onion, or yellow onion.
Add 1/3 cup of chopped toasted nuts such as pecans or almonds to the salad.
Add fresh herbs or finely chopped kale for a summery flavor. Try basil, tarragon, chives or Italian flat-leaf parsley.
Add 1/2 cup of diced apple, 1/4 cup dried cranberries, 1/4 cup of chopped walnuts along with the grapes to make it a Waldorf-style salad.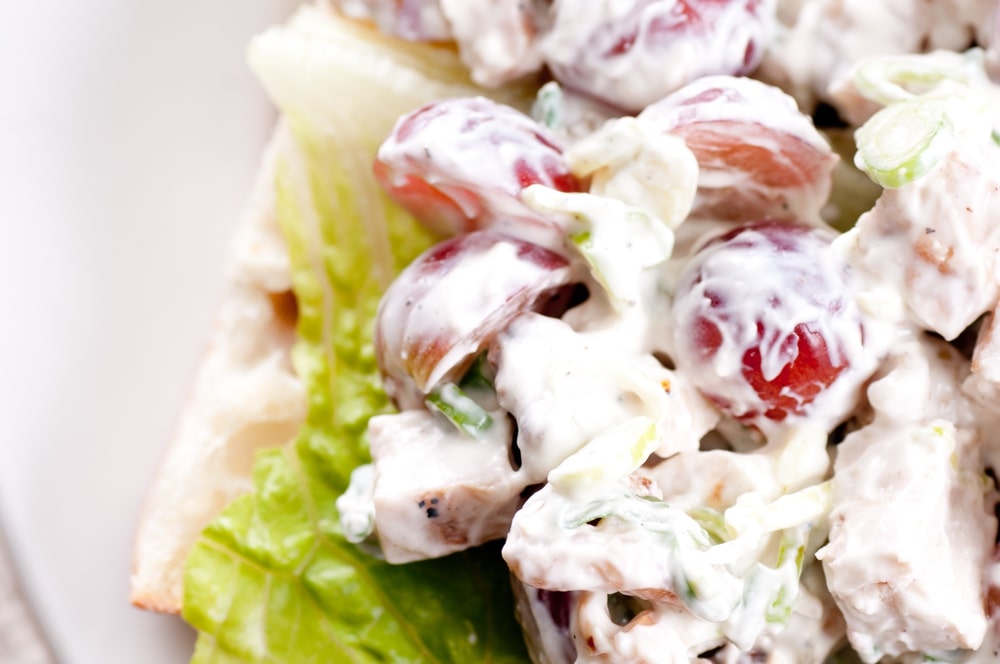 Fruit & Nuts Variations
You can use add both Pineapple and Grapes for extra sweet and a juicy tangy flavor. More or less you can any fruits like apple.
For the nuts, you can pretty add anything you like or have any handy. Add walnuts to make it a chicken salad with grapes and walnuts or pecans for an extra crunch and name it a chicken salad with grapes and pecans and same if you add almonds or cashews.
Instead of mayonnaise-based dressing use greek yogurt, this will change your tongue taste.
You can also add shredded carrots, sesame seeds, sliced and quartered zucchini.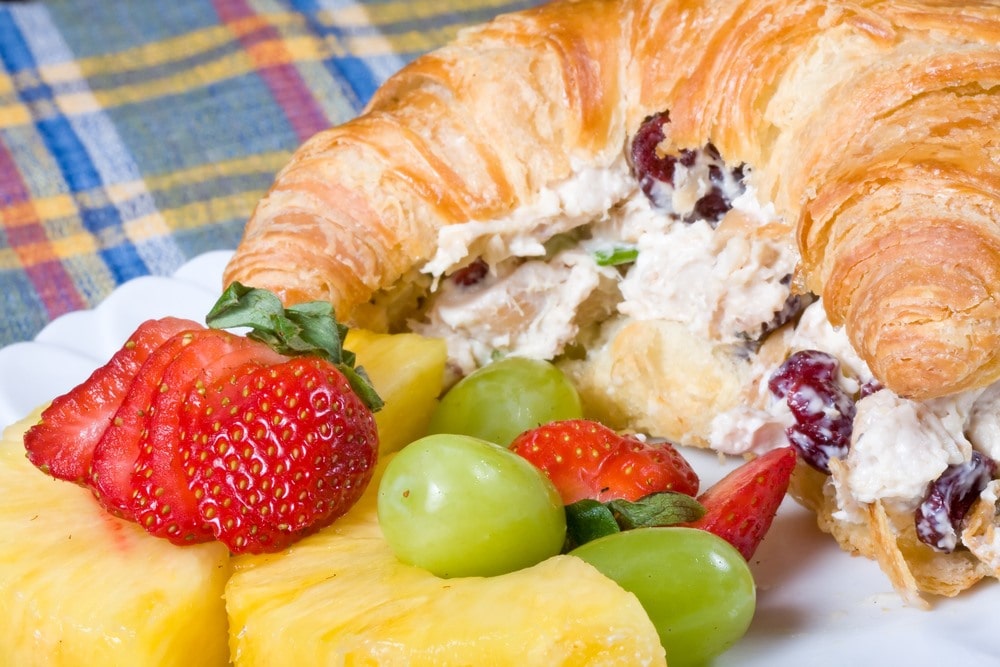 Can I store Leftovers?
Yes of course! As long as it is tightly covered you can store in the fridge for 3 days or up to a week. I have noticed that the grapes will start to lose their plumpness but don't worry all you have to do is add some fresh, toasted walnut, cashews, almonds, pecans, and some salt and pepper.
How to Serve this Chicken Salad With Grapes?
I like to have it with croissant but there are other options like stuff and slice in half for a simple wrap or serve it over Bibb lettuce cups.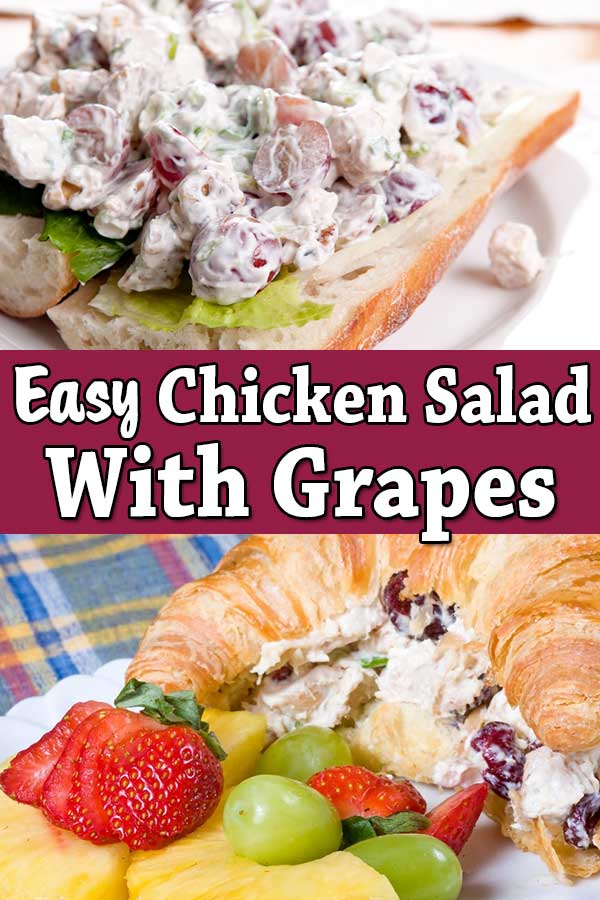 Chicken Salad with Grapes
This healthy recipe of chicken salad with Grapes is a great meal prep that can be made in just 10 minutes of prep time consist of roasted nuts that can be served on lettuce wraps or bread for a perfect sandwich.
10 minPrep Time
1 minCook Time
11 minTotal Time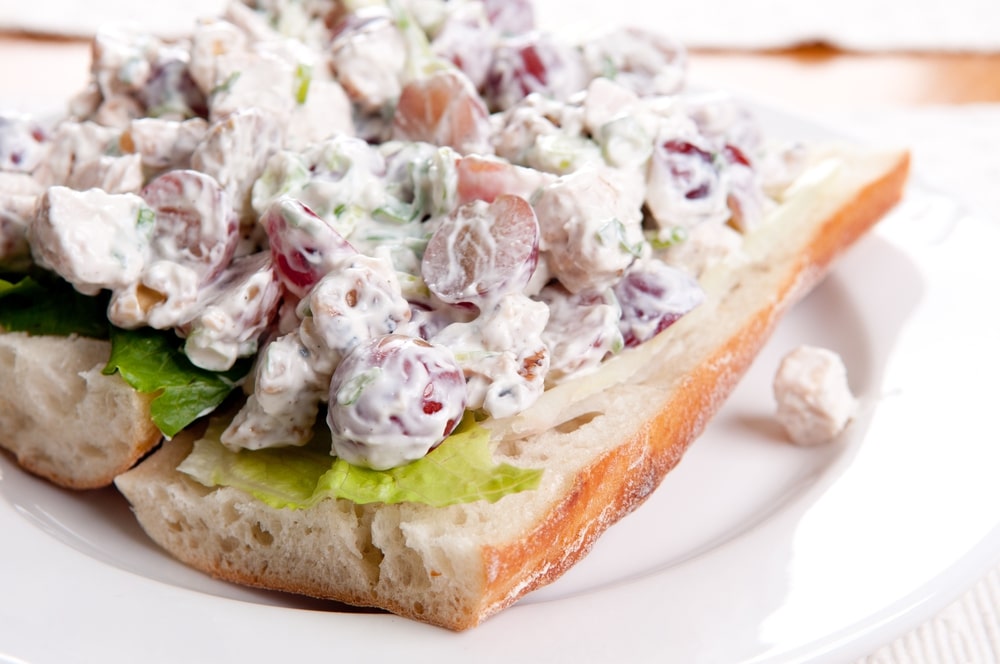 Ingredients
5 cups chopped rotisserie chicken breast
1 cup mayonnaise
2 teaspoons Dijon mustard
1 tablespoon fresh lemon juice
1/2 teaspoon black pepper
1 cup halved red seedless grapes
1/4 cup sliced scallions (about 2 scallions), divided
1/2 cup diced celery (from 2 stalks)
1 head butter lettuce
Instructions
In a large bowl add mayonnaise, Dijon, lemon juice, pepper and stir all together until combined.
Add more mayonnaise if you'd like a wetter consistency.
Add chicken, grapes, celery, and 3 tablespoons of the scallions, and toss to combine.
Serve on top of a green salad, butter lettuce leaves, sandwiches with toasted bread, top with remaining scallions.
7.8.1.2
89
https://www.allchickenrecipes.com/chicken-salad-with-grapes/
Still Hungry! Try These Other Delicious Chicken Recipes:
So, Guys, I hope you enjoy this chicken salad recipe with grapes which I make on a weekly basis. All the chicken lovers who are looking for chicken salad sandwich with grapes will enjoy this recipe. And if you like this recipe then Don't forget to share it with your friends on Pinterest, Facebook, and other social media platforms. And do follow us on Tumblr, Pinterest, facebook, twitter, and Instagram.