Pan Fried Chicken – This pan fried chicken breast recipe is full of flavors that is very simple and easy to make in just 15 minutes that is a perfect fit for a family dinner.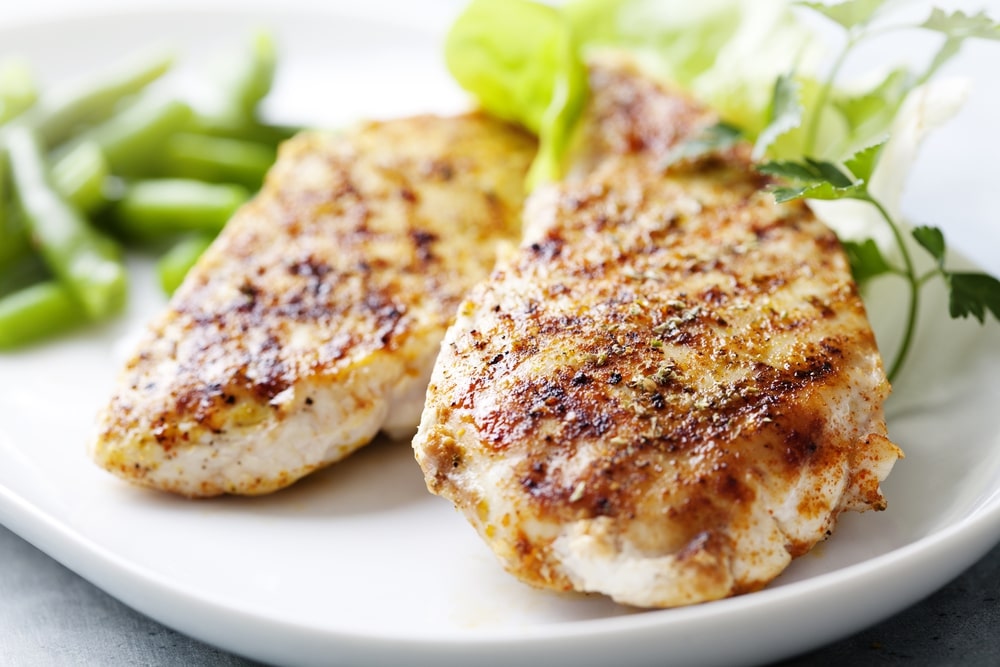 How to Make Pan Fried Chicken Thighs?
Just to let you know that today I am using chicken breast for this recipe, but you can use thighs here because it has more flavors compared to breasts. Below I have shared the recipe for pan fried boneless skinless chicken thighs.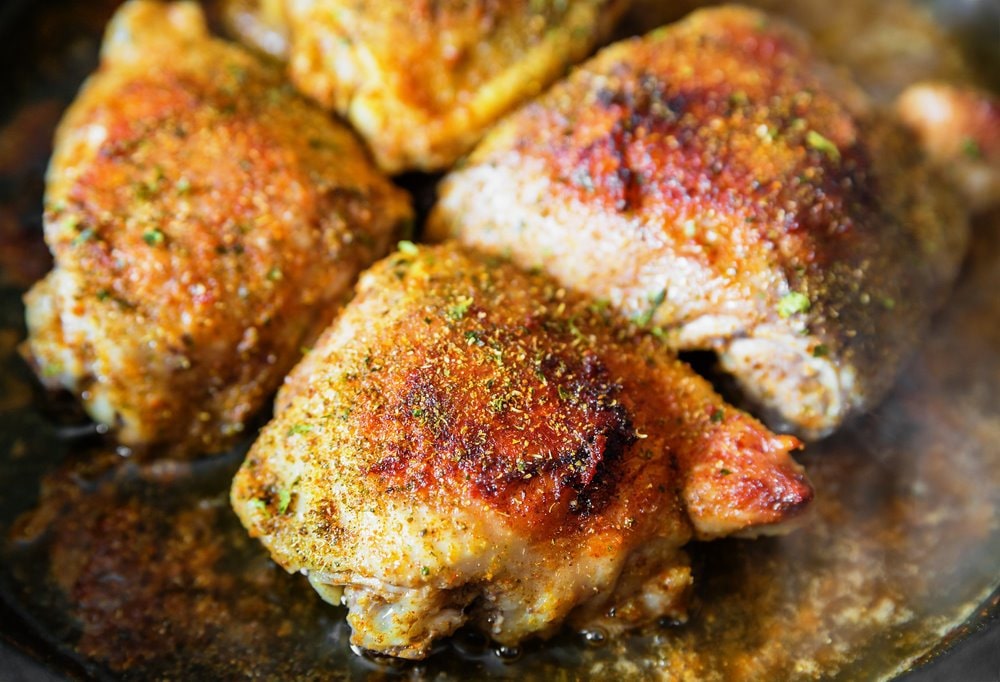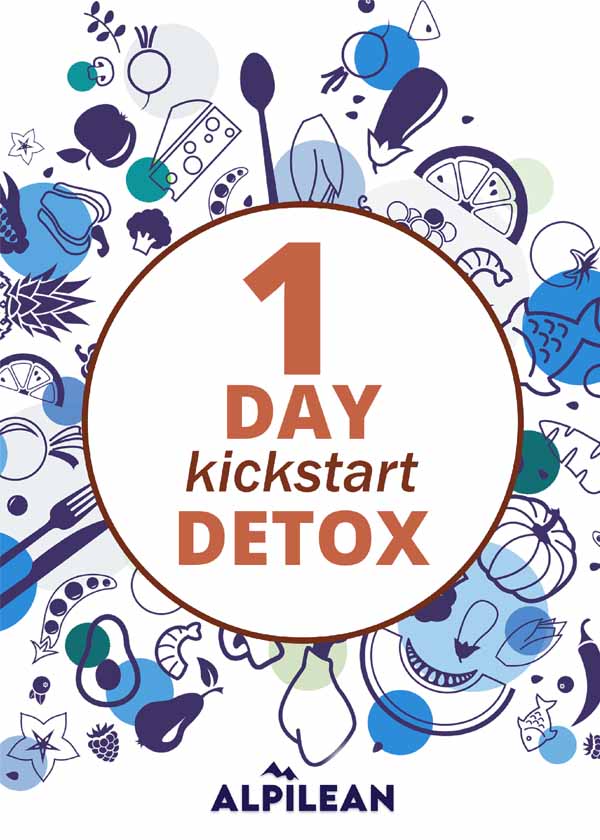 Ingredients
4 chicken thighs depending on size (4 large pieces)
1 tablespoon olive oil
dried oregano
dried basil
1 tsp kosher salt
1 teaspoon garlic powder
1 teaspoon onion powder
1/2 tsp black pepper
Instructions
Heat up a large skillet over medium heat. Add oil and let it become hot.
Meanwhile, season both sides of the chicken thighs with spices and then place them in the hot skillet and cook them for about 20-25 minutes, uncovered or until the skin is crisp and deep golden brown, this could take as long as 30 minutes.
Reduce heat to low if the skin is sticking to the pan, and cook until it is evenly golden brown. Flip to the other side and cook for 20 more minutes or until the chicken is fully cooked through and done.
Enjoy alongside with salad or fried rice.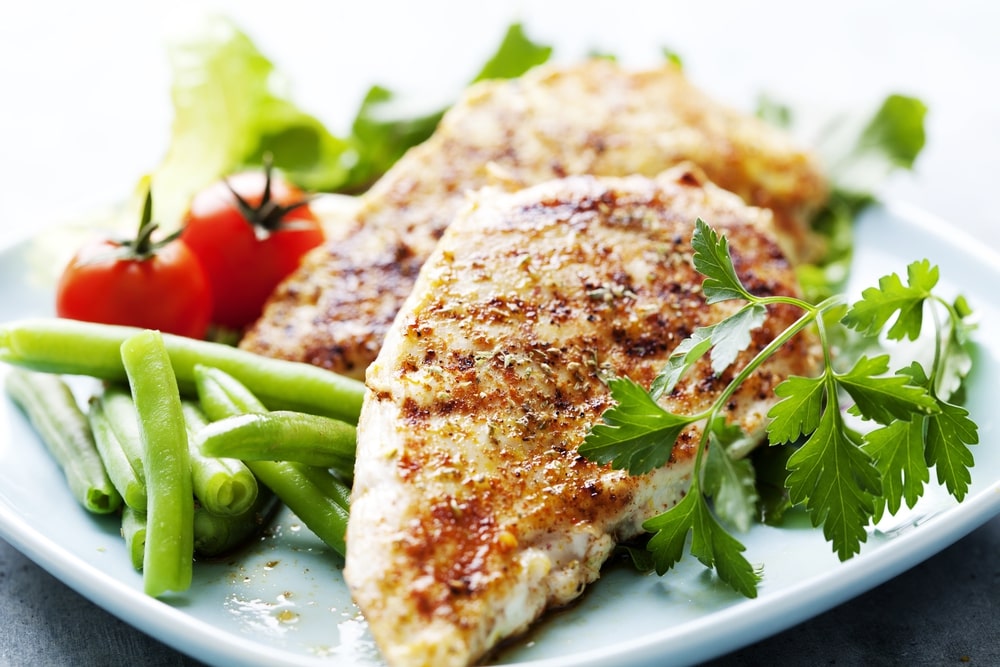 Tips and Tricks
Before seasoning, pat the chicken breasts dry with a paper towel.
Always season your chicken at least 30 minutes before cooking. This will enhance the flavor by absorbing the seasonings (especially salt) into the meat.
To get that extra browning, pan fry in a mixture of oil and butter (oil will help keep the butter from burning, also butter adds up a nice flavor).
After cooking is done, remove from the pan and allow the chicken to rest for 2 to 3 minutes before cutting. By doing this you will have a juicy boneless chicken breast because the juices get redistribute.
What to Serve with Pan Fried Chicken Breast?
This is a versatile recipe, you can serve it with Herb Rice, mashed potatoes, roasted broccoli, Potato Salad with Bacon, roasted tomatoes and beans or with fried rice.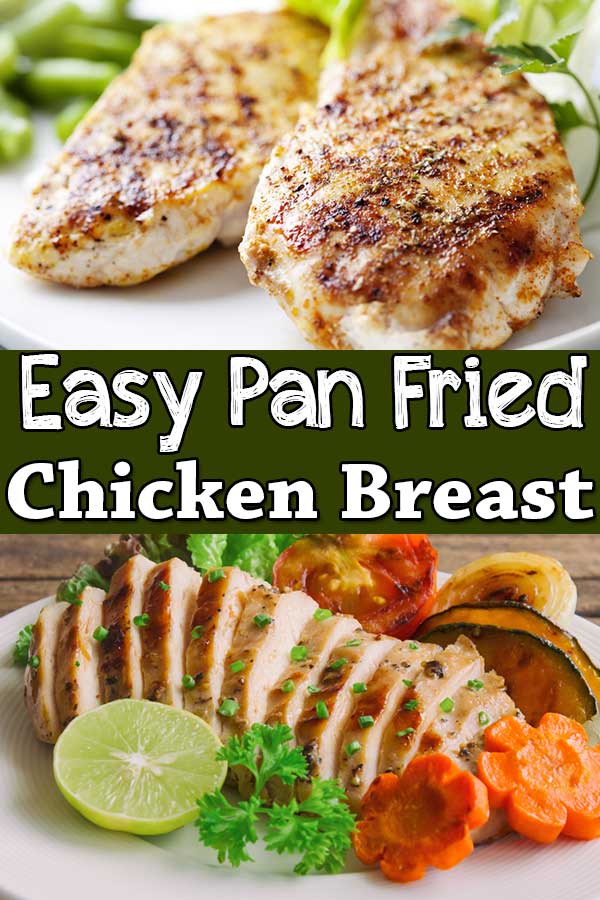 Pan Fried Chicken
This pan fried chicken breast recipe is full of flavors that is very simple and easy to make in just 15 minutes, perfect fit for family dinner.
30 minPrep Time
15 minCook Time
45 minTotal Time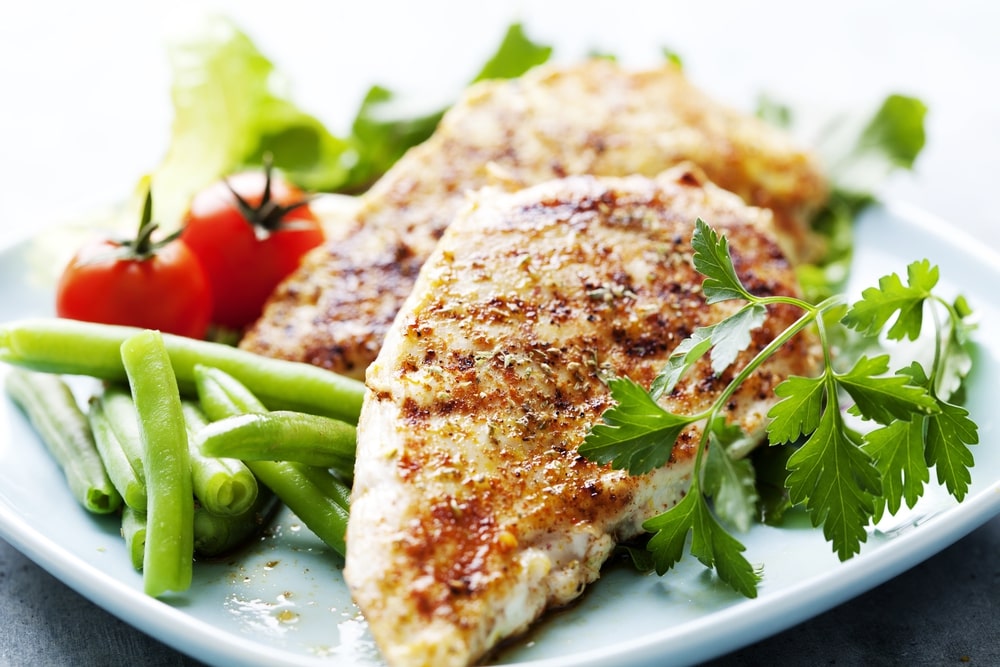 Ingredients
Instructions
Dry the chicken breasts with a paper towel.
Season both sides of chicken breasts with black pepper, kosher salt, thyme, cayenne pepper, and garlic powder and let it sit for about 30 minutes.
Heat up a large skillet over medium high heat, add olive oil, once hot, add butter and stir until melted and bubbly.
Add chicken breasts and cook them for about 6 - 7 minutes on each side, leave them untouched while they are browning.
Turn over and brown the other side for another 6 - 7 minutes.
Reduce heat to medium and continue to cook until internal temperature is just under 165 degrees F. (you can also use a meat thermometer, don't hit a bone when checking the temp or you'll get an off reading)
Once done cooking, remove from the pan and let rest for 2 - 3 minutes before serving or cutting.
Serve with roasted broccoli, fried rice or with a simple green salad on the side.
7.8.1.2
88
https://www.allchickenrecipes.com/pan-fried-chicken/
Still Hungry! Try These Other Delicious Chicken Recipes:
So, Guys, I hope you enjoy this pan fried chicken breast which I make on a weekly basis. All the chicken lovers who are looking for pan fried chicken tenders no breading will enjoy this recipe. And if you like this recipe then Don't forget to share it with your friends on Pinterest, Facebook, and other social media platforms. And do follow us on Tumblr, Pinterest, facebook, twitter, and Instagram.