Sesame Chicken: Sweet, crispy, salty, sticky and a little bit spicy, it is seriously so easy to make. The delicious sauce only needs a few ingredients and all of which you can easily find in your near stores. Chicken is Deep-fried and crispy, coated with a sweet, savory sauce, and filled with lots of sesame seeds. You can enjoy this lightened up version of sesame chicken any day of the week.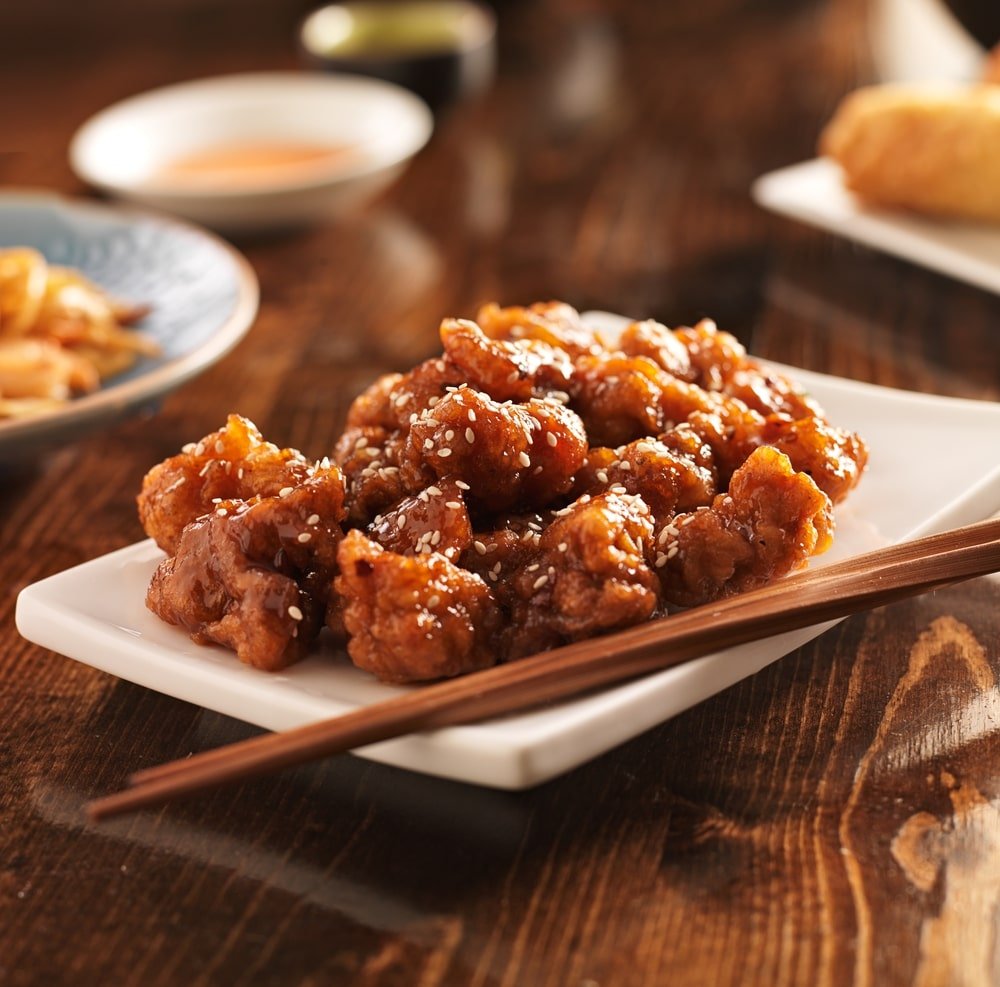 What is Sesame Chicken and How it is Different from Others?
I know we all love Sesame Chicken also called Chinese sesame seed chicken is a dish commonly found in Chinese restaurants throughout the United States. but it's not something you will see on Chinese menus in the United Kindom. Chinese-based chicken is sweet rather than spicy and the dish is similar to General Tso's chicken.
The dish involves chicken breast (sometimes thigh) pieces that are battered, and Chinese deep-fried, then dressed with a reddish-brown, translucent, semi-thick, somewhat sweet sauce made from vinegar, cornstarch, chicken broth, wine or sake, and sugar.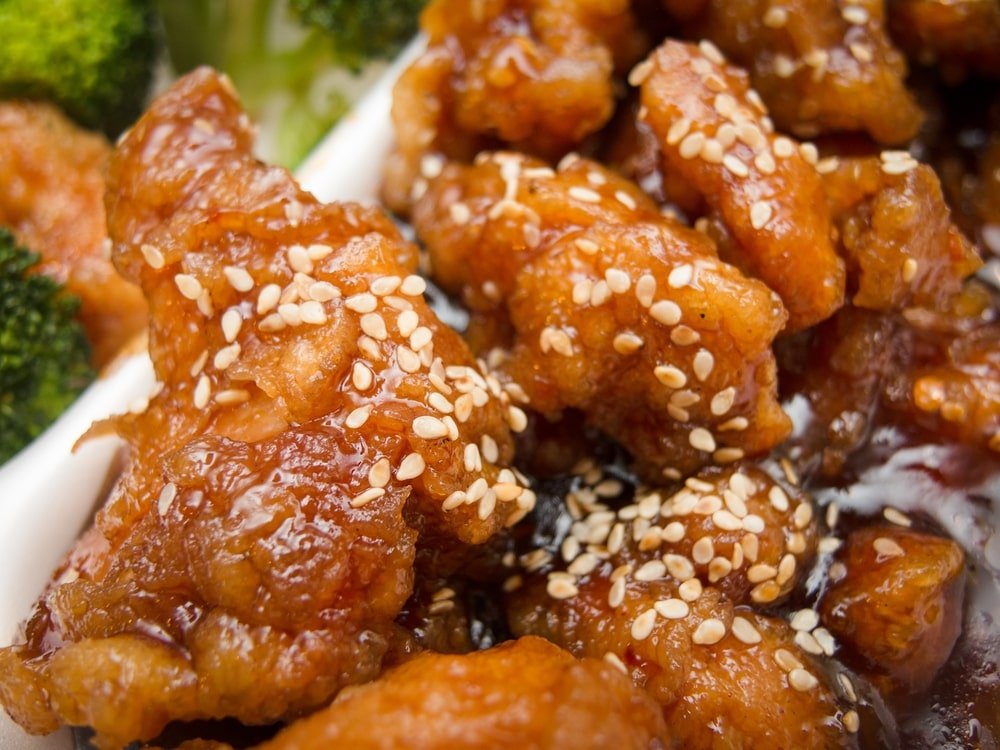 What are variations you can try with Sesame Chicken?
Sesame shrimp is also a popular variation of Sesame Chicken. Simply it's the Shrimp which substitutes the chicken. When it comes to the preparation of the dish, everything is the same, with the exception of the length and degree of heating of the meat. Usually, in sesame chicken recipe, we use sesame seeds but here sesame is substituted with almonds and hence this variation can be called Almond Shrimp.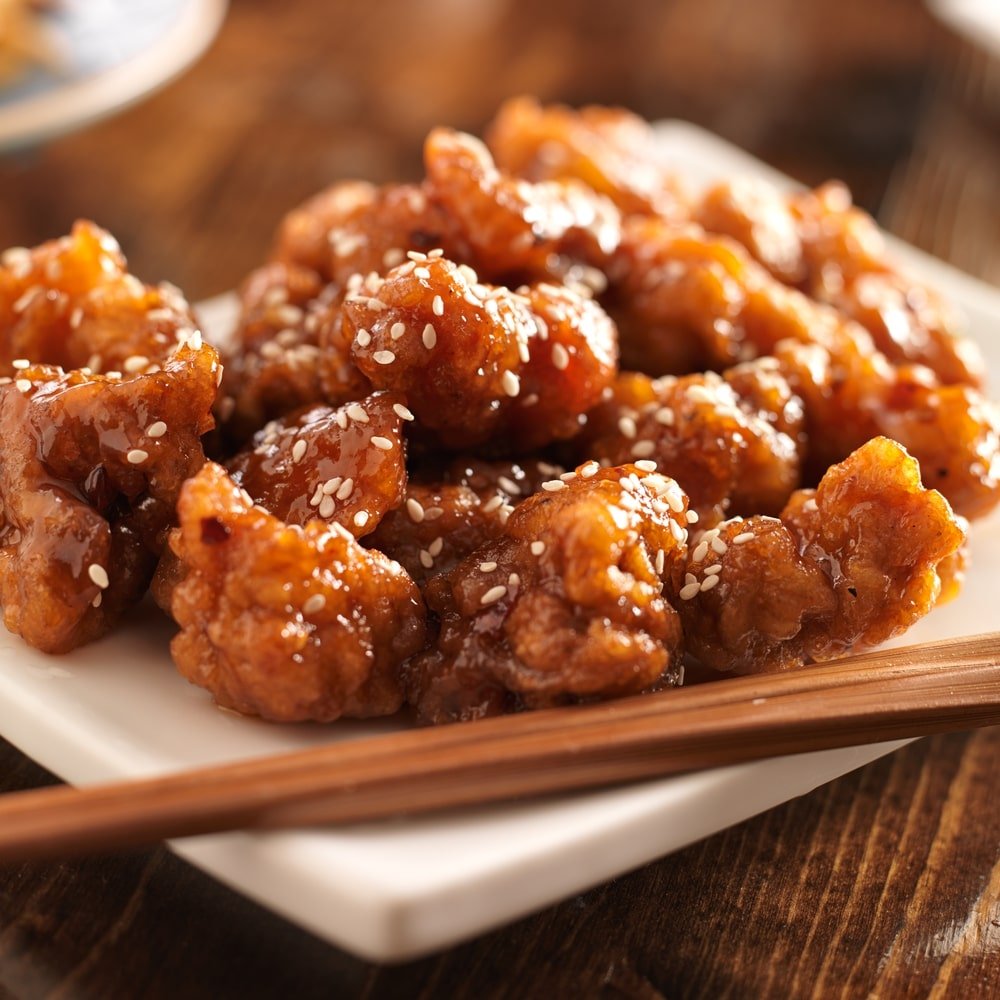 How to Make Sesame Chicken?
Cut chicken breast into 1-inch bite size pieces.
Heat a large non-stick skillet and spray with nonstick spray over medium-high heat.
Cook chicken until no longer pink for about 6 minutes.
Mix together soy sauce, water, honey, cornstarch, ginger and red pepper flakes.
Whisk until there are no cornstarch lumps.
Into skillet pour sauce mixture with chicken.
Cook until sauce thickens slightly.
Sprinkle with sesame seeds.
Cover and simmer until chicken starts to soak up the sauce for about 10 minutes.
Serve over white rice or noodles and enjoy!
If you don't want to use honey on this recipe then it's absolutely fine, the other variant without honey is given below!
What to serve with your Sesame Chicken?
I personally like to serve it over white rice or sometimes vegetables such as baby corn or broccoli or maybe sometimes noodles.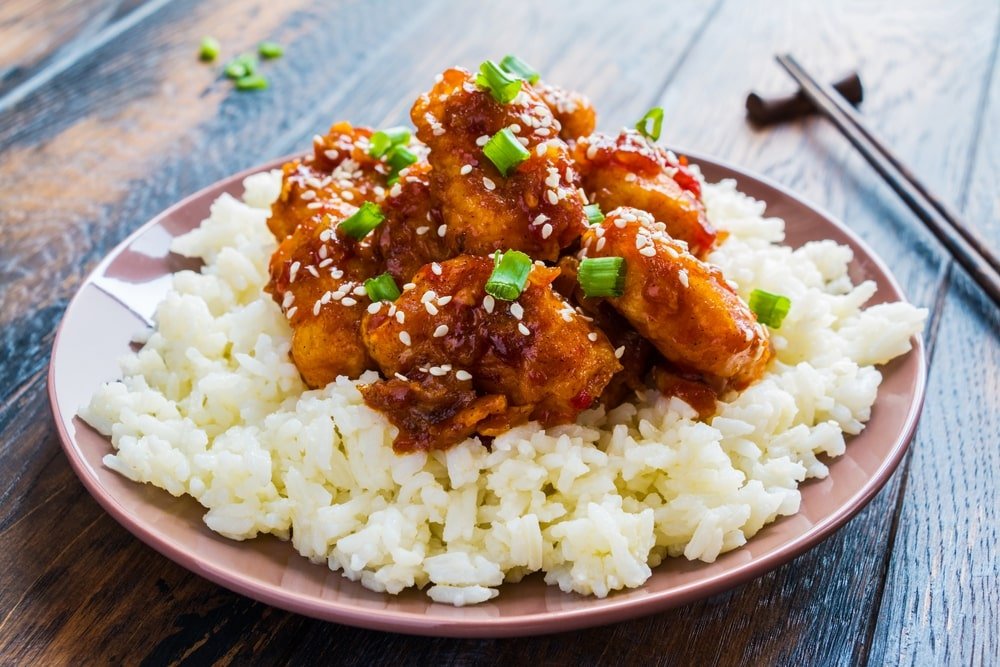 Still Hungry! Try These Chicken Recipes: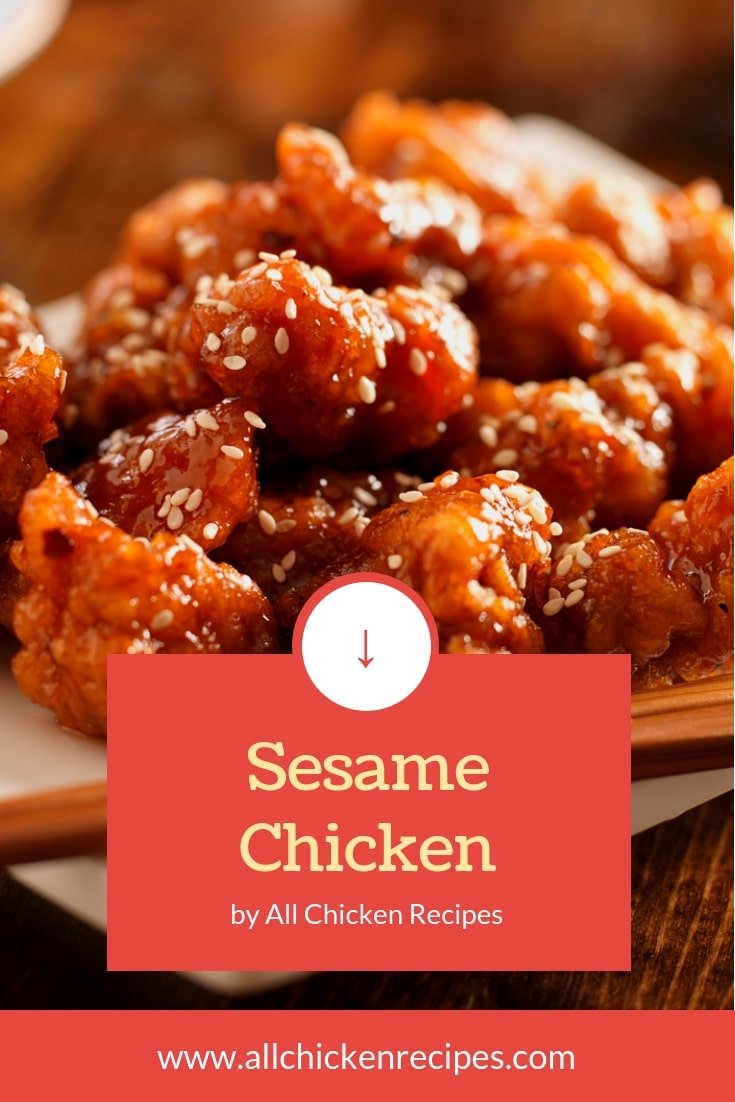 Yield: 6
Easy Sesame Chicken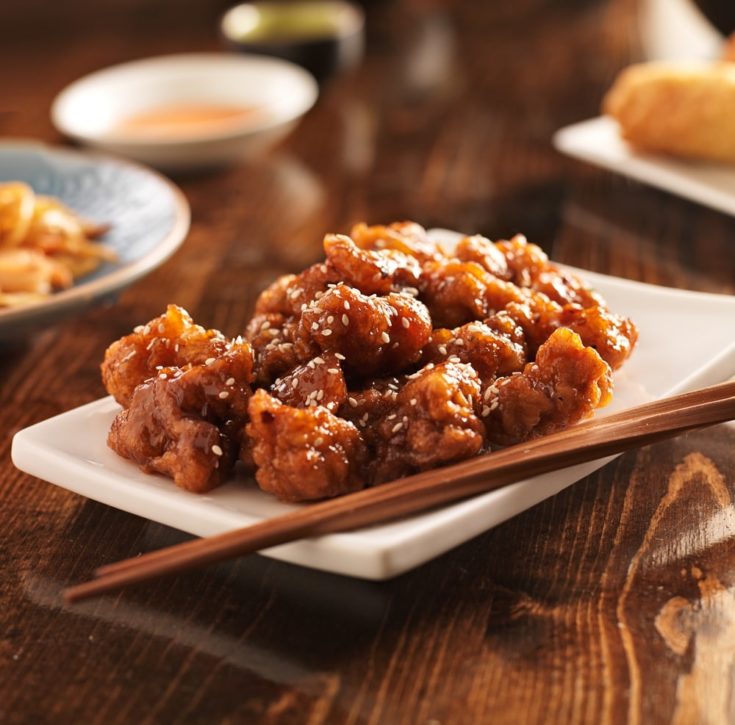 Sesame Chicken is Sweet, crispy, salty, spicy and so easy to make also called Chinese sesame seed chicken is a dish commonly found in Chinese restaurants.

Prep Time 30 minutes

Cook Time 20 minutes

Total Time 50 minutes
Ingredients
1/4 teaspoon baking soda
2 tablespoons all-purpose flour
2 tablespoons cornstarch
2 tablespoons water
2 tablespoons soy sauce
1 tablespoon dry sherry
1 cup chicken broth
1 teaspoon chile paste
1 teaspoon vegetable oil
1 dash sesame oil
1 cup white sugar
1 pound skinless, boneless chicken breast meat - cubed
2 tablespoons dark soy sauce
1/4 teaspoon baking powder
2 tablespoons distilled white vinegar
1/4 cup cornstarch
2 tablespoons sesame oil
1 clove garlic, minced
2 tablespoons toasted sesame seeds
1/2 cup water
1 quart olive oil for frying
Instructions
In a bowl sift flour, baking soda, 2 tablespoons cornstarch, and baking powder. Pour in sherry, 2 tablespoons water, low-sodium soy sauce, vegetable oil, and a dash of sesame oil; stir until smooth.
Stir in chicken with the batter until coated then cover, and refrigerate for 20 minutes.
In a saucepan boil sugar, vinegar, chicken broth, sesame oil, dark soy sauce, chili paste, and garlic over high heat.
Make a mixture with 1/4 cup cornstarch and 1/2 cup of water, and stir into boiling sauce.
Simmer for 2 minutes until the sauce thickens and turns clear. Reduce the heat, and keep sauce warm.
Heat olive oil in a large saucepan and set the temperature to 375 degrees F.
Fry the battered chicken pieces, for 3 to 4 minutes until they turn golden brown and float to the top of the oil.
Drain and garnish with toasted sesame seeds.
Nutrition Information
Serving Size
6
Amount Per Serving Calories 343Total Fat 10gSaturated Fat 2gCholesterol 56mgSodium 367mgCarbohydrates 44gSugar 34gProtein 18g

So, Guys, I hope you enjoy this Sesame Chicken Recipe which I make on weekly basis. All the chicken Lovers who are looking for Sesame Chicken will enjoy this recipe. And if you like this recipe then Don't forget to share it with your friends on Pinterest, Facebook, and other social media platforms. And do follow us on facebook, twitter, Pinterest, Tumblr, and Instagram.