Keto Teriyaki Chicken – This easy low carb teriyaki chicken is full of flavors that consist of juicy chicken, homemade teriyaki sauce which is low carb and keto friendly can be made in just 20 minutes for a perfect family dinner.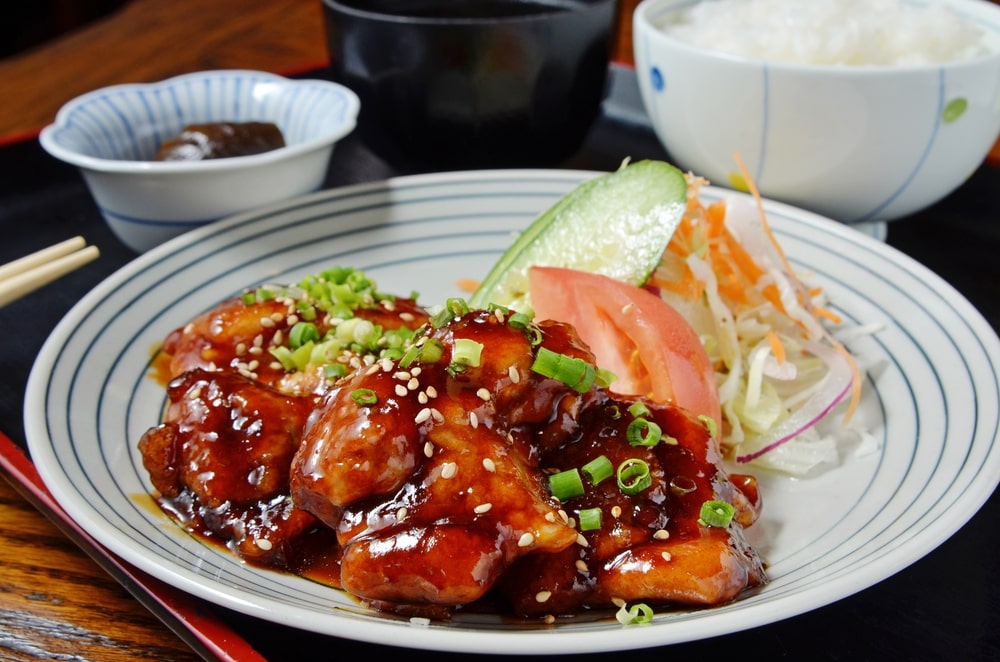 What is Teriyaki Chicken?
Teriyaki Chicken is a popular Japanese dish where teriyaki means to brush the soy sauce glaze on the fish or meat multiple times while it cooks on the grill, pan or broil.
Is there a lot of Sugar in Teriyaki Sauce? Can I Eat Chicken Teriyaki on Keto?
Yes, the traditional recipe is loaded with sugar but don't worry today we will be making this recipe with low carb teriyaki chicken sauce which is low carb and keto friendly.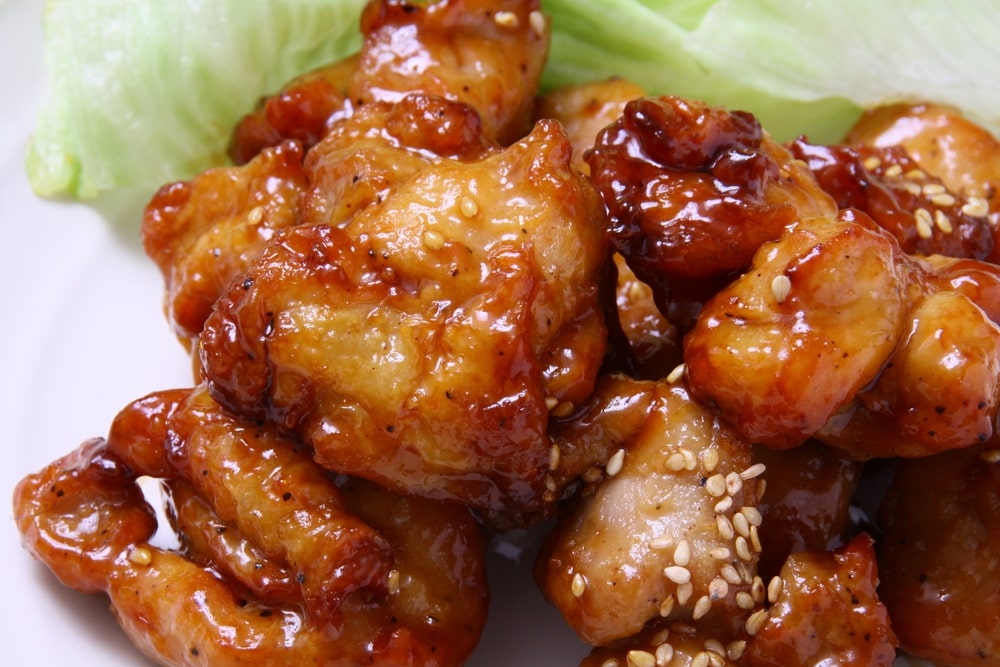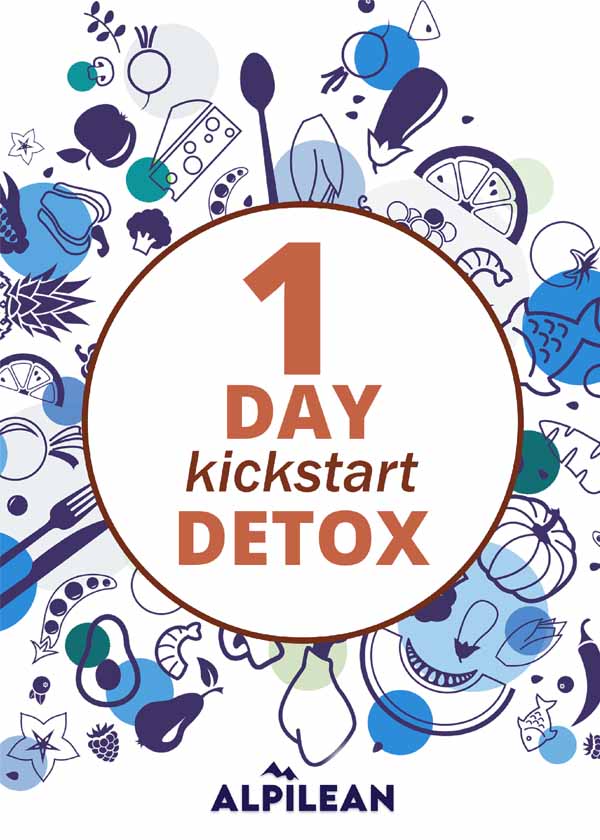 Can We Meal Prep This Recipe?
Yes, make the recipe as instructed below and you will see that you are bound to have leftovers. Divide them into separate lunch containers and can carry your meals.
Can we Store the Leftover Low Carb Teriyaki Chicken?
Yes definitely, Once you make the recipe, let it cool and place in an airtight container and freeze for up to 3 months or store in the fridge for up to 3 days.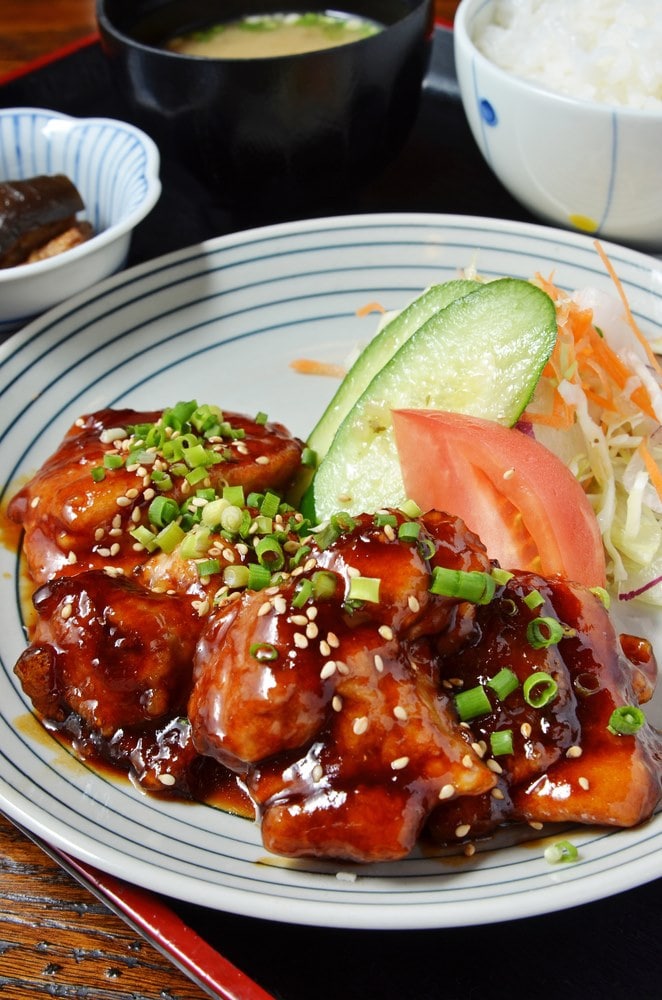 Ingredients Required
The basic ingredients are given on the recipe card below, the ingredients I am listing here is the sweeteners and other substitutes to make this keto approved teriyaki chicken.
Soy Sauce – For the sauce, you can use liquid aminos or coconut aminos (you can use gluten-free tamari or low sodium soy sauce).
Cornstarch – to avoid the starch, use xanthan gum to thicken the sauce (you can also use arrowroot flour but it will add up carbs quantity)
Sweeteners – Use sweetener like erythritol or xylitol (or use a blend of erythritol and monk fruit) when making this teriyaki sauce.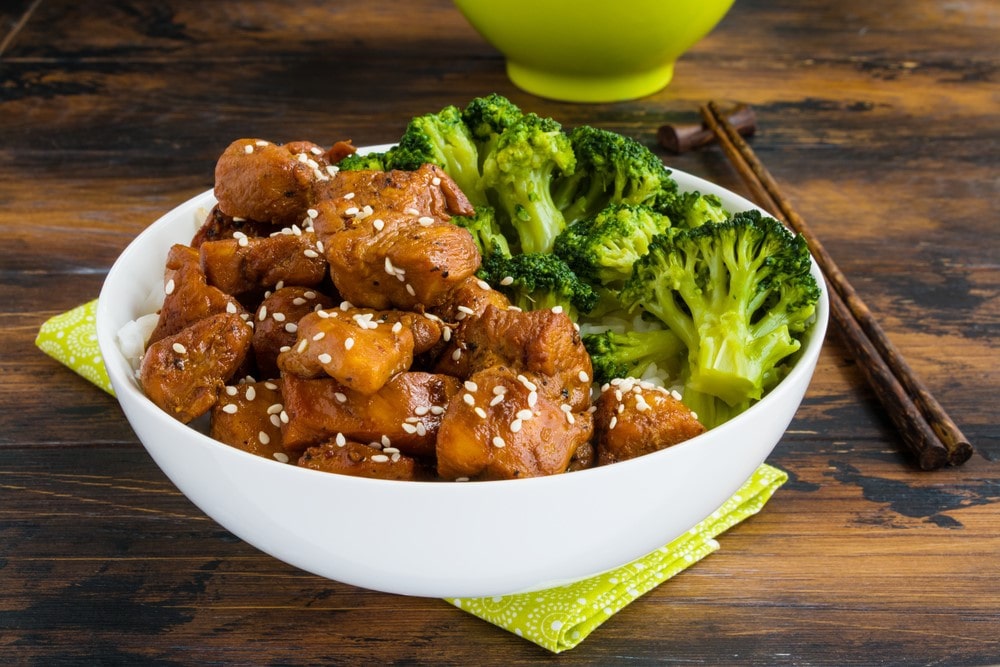 What to Serve with this Low Carb Chicken Teriyaki?
You can serve this with some cauliflower rice, roasted broccoli, green onions, stir-fried asparagus, or crispy brussels sprouts.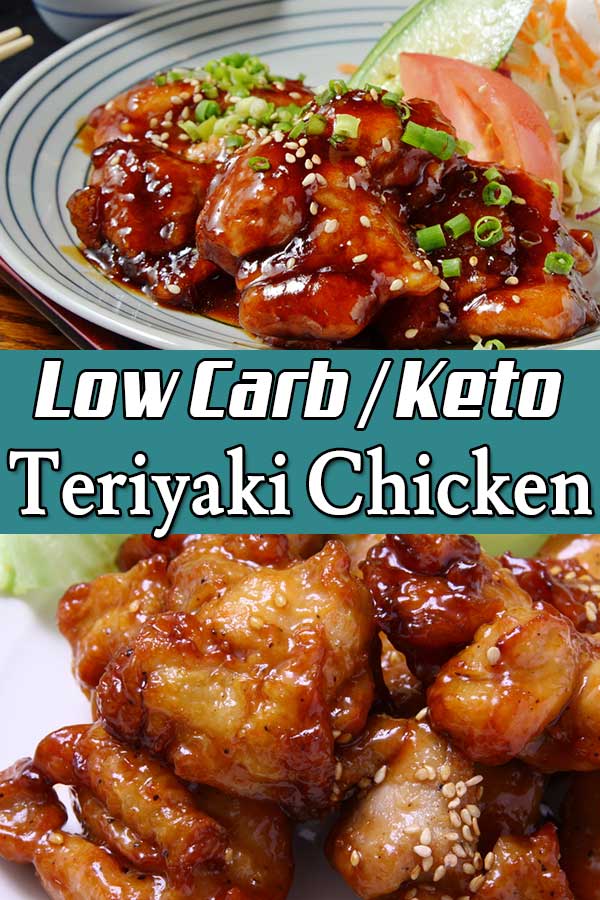 How to Make Low Carb Teriyaki Chicken?
Keto Teriyaki Chicken (Low Carb)
This easy low carb keto teriyaki chicken is full of flavors that consist of juicy chicken, homemade teriyaki sauce which is low carb and keto friendly can be made in just 20 minutes for a perfect family dinner.
20 minPrep Time
20 minCook Time
40 minTotal Time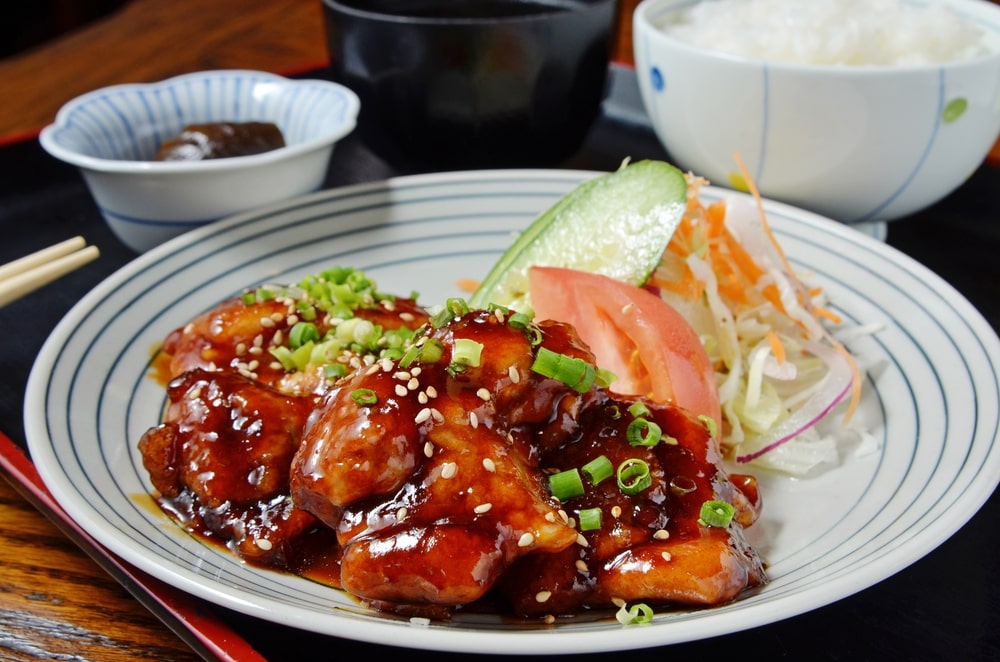 5 based on 2 review(s)
Ingredients
For the Chicken:

1.5 pounds chicken thighs, cut into bite-size pieces
2 tablespoons avocado oil
1 teaspoon sesame seeds
2 tablespoons chives, finely chopped
Salt and pepper to taste

For the Sauce:

1/4 cup coconut aminos
1 tablespoon avocado oil
1 cup water
1 tablespoon red wine vinegar
1 teaspoon ground ginger
1 clove
1 teaspoon garlic powder
3 Tablespoons erythritol or any other low-carb sweetener.
1/4 teaspoon xanthan gum
Instructions
For the Sugar Free Teriyaki Sauce

Take a bowl and combine aminos, clove, oil, vinegar, ginger, garlic powder, erythritol and water (don't mix xanthan), mix until well combined.
Heat it on a pot over medium heat for about 5-10 minutes or until the sauce reaches your desired consistency,
Add the gum in warm water(add water if it's too thick), remove the clove, set aside and let it cool.

For The Chicken:

Take bowl and season the chicken pieces with salt and pepper. Pour in half of the sauce and mix well.
Cover and transfer the marinade to the refrigerator for about 30 minutes to an hour.
Heat a large skillet over medium-high heat, add oil and when it is hot add the chicken pieces one by one and let them brown on all sides for about 4-5 minutes.
Pour in the remaining sauce and stir for 1-2 minutes.
Sprinkle with sesame seeds and chopped scallions and serve with cauliflower rice or roasted broccoli.
7.8.1.2
101
https://www.allchickenrecipes.com/low-carb-keto-teriyaki-chicken/
Still Hungry! Try these other keto chicken recipes:
So, Guys, I hope you enjoy this low carb chicken teriyaki stir fry which I make on a weekly basis. All the chicken lovers who are looking for keto teriyaki chicken thighs will enjoy this recipe. And if you like this recipe then Don't forget to share it with your friends on Pinterest, Facebook, and other social media platforms. And do follow us on Tumblr, Pinterest, facebook, twitter, and Instagram.