Chicken Alfredo Pizza – This easy alfredo pizza better than Pizza Hut or Dominos is healthy and family approved meal that is rich and creamy with juicy chicken and delicious alfredo sauce on the top.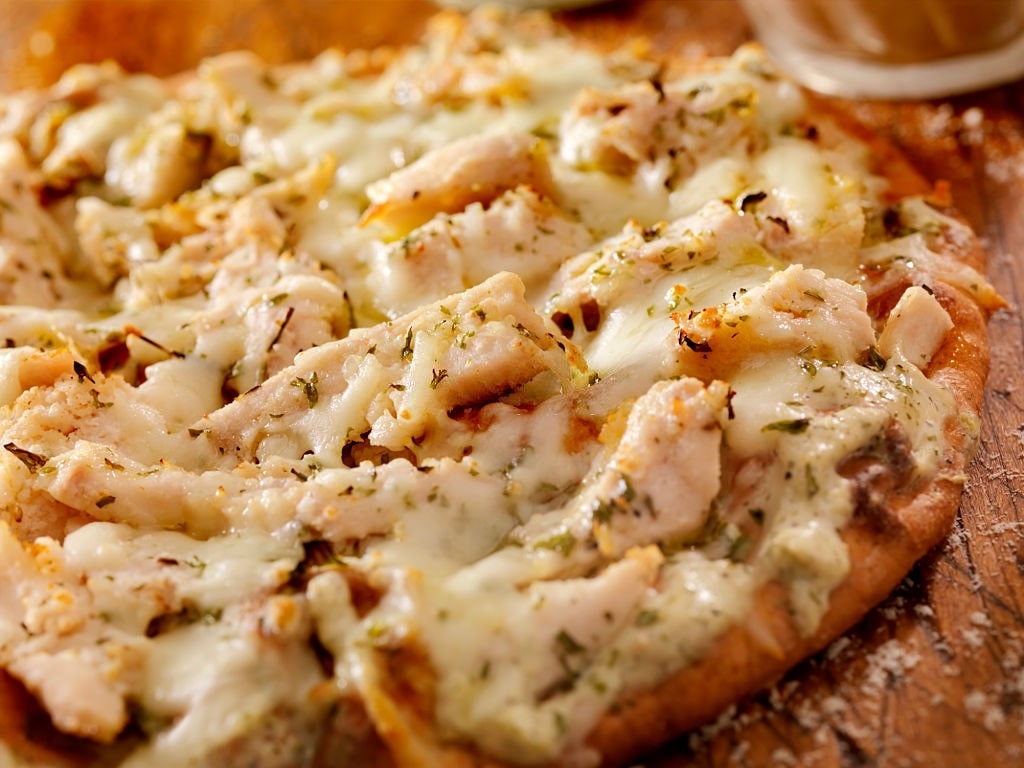 Recipe Variation
You can use any store-bought or homemade pizza dough. Detailed steps to make it are given below.
You can add kale (cooked). Heat a pan, add butter and cook the kale until wilted and cooked. Top it over the chicken and then the sauce.
If you don't have cream or don't want to use it anyway, use full-fat whole milk for the sauce to get a rich flavor.
I used cooked chicken cut into cubes, but you can use any leftover rotisserie chicken or pulse them in the food processor and distribute them evenly over the pizza.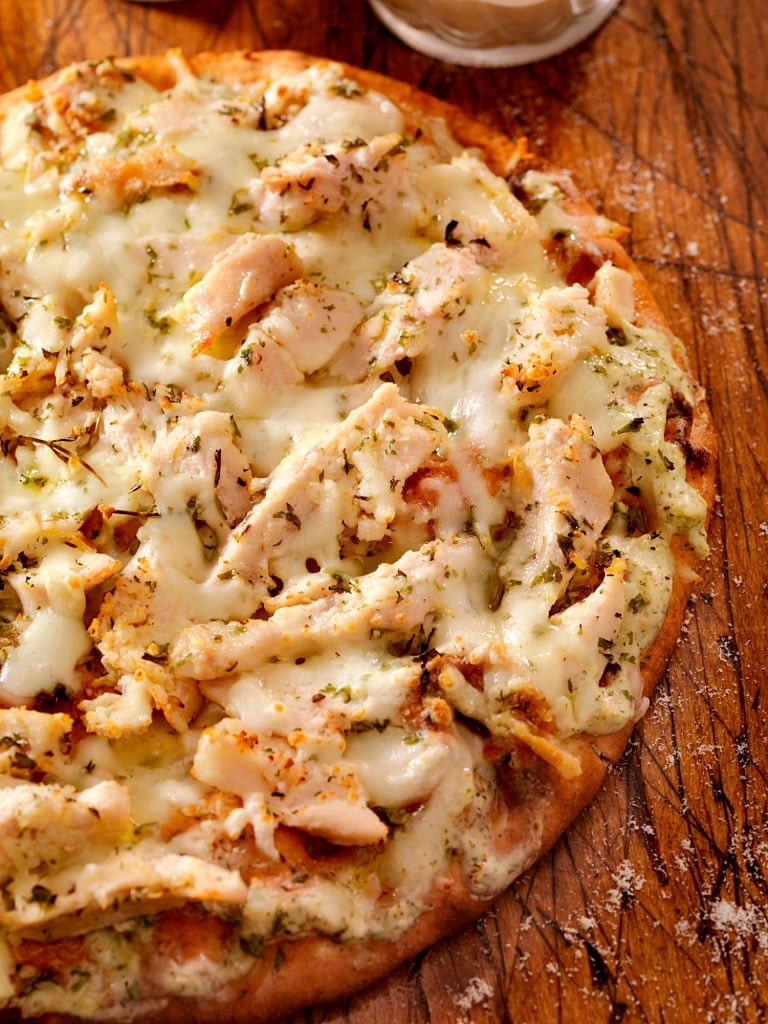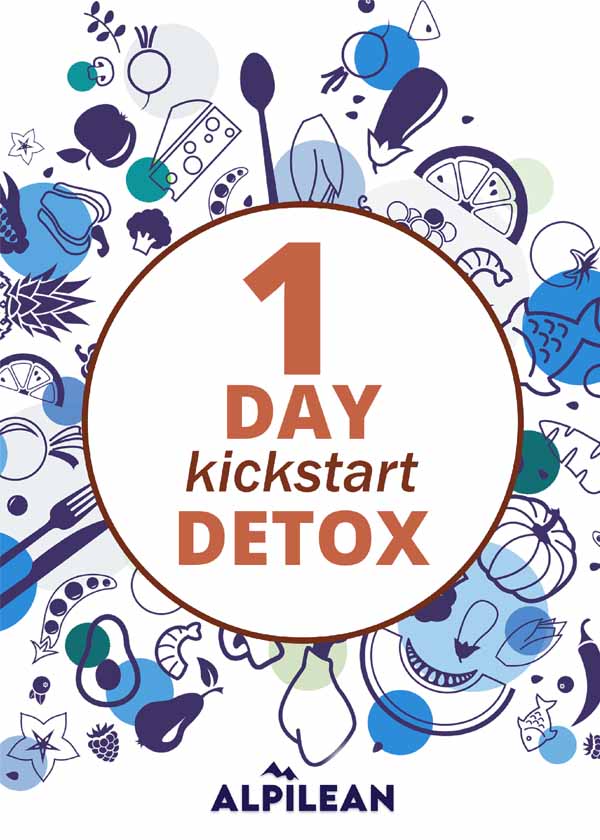 Add some red pepper flakes and parsley as per your preference.
You can store the sauce in the fridge for up to 7 days and use it whenever you are making this recipe for the second time.
If you want to omit the bacon or don't have it in hand, add some tomatoes instead.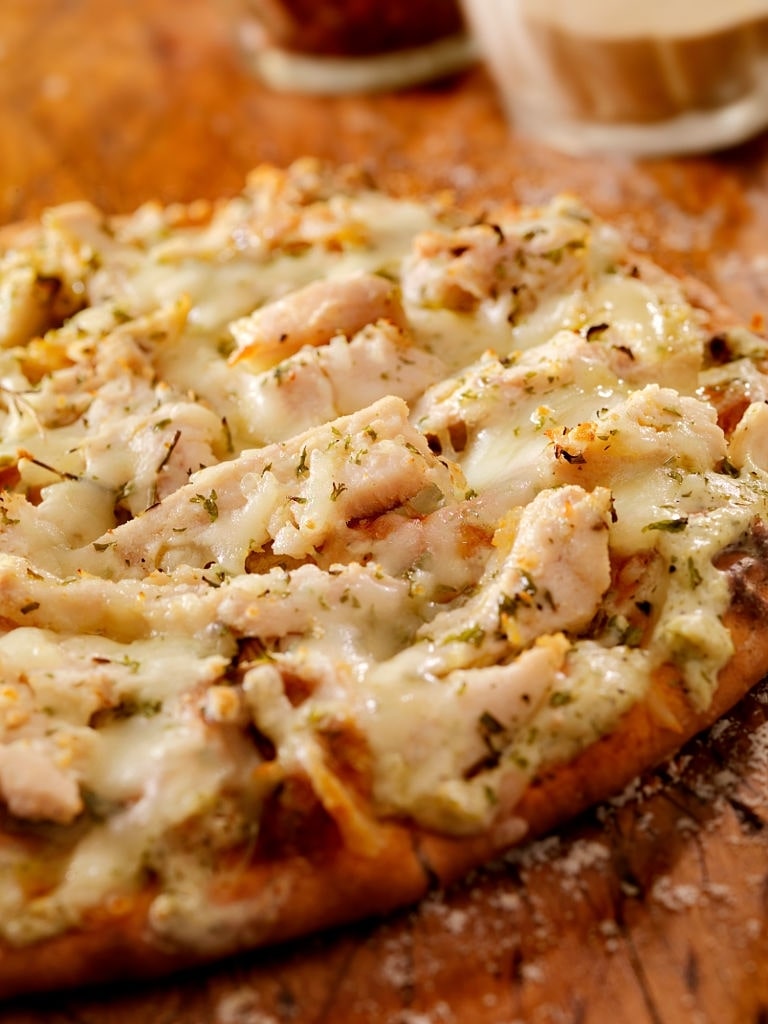 How To Make Homemade Pizza Dough The Easy Way?
Ingredients:
6 cups all purpose flour (bread flour works best)
3 tbsp yeast
1 tbsp salt
2 tbsp sugar
3 cups warm water
6 tbsp olive oil
Instructions:
In a bowl combine water, sugar, and yeast and set aside for a few minutes.
Add salt, oil, and then add flour (1 cup at a time).
Knead the dough for about 7-8 minutes, set aside and let it rise for about 30 minutes.
Punch down the dough. Divide the dough into 4 pieces and place it on a floured surface.
Roll and stretch the dough to about 1/2″ thickness. (This dough makes 14 inch pizza crusts). Lightly grease with olive oil, poke the dough with a fork so it doesn't bubble up.
Bake at 500 degrees on a preheated stone for about 8 to 12 minutes or until ready to add toppings.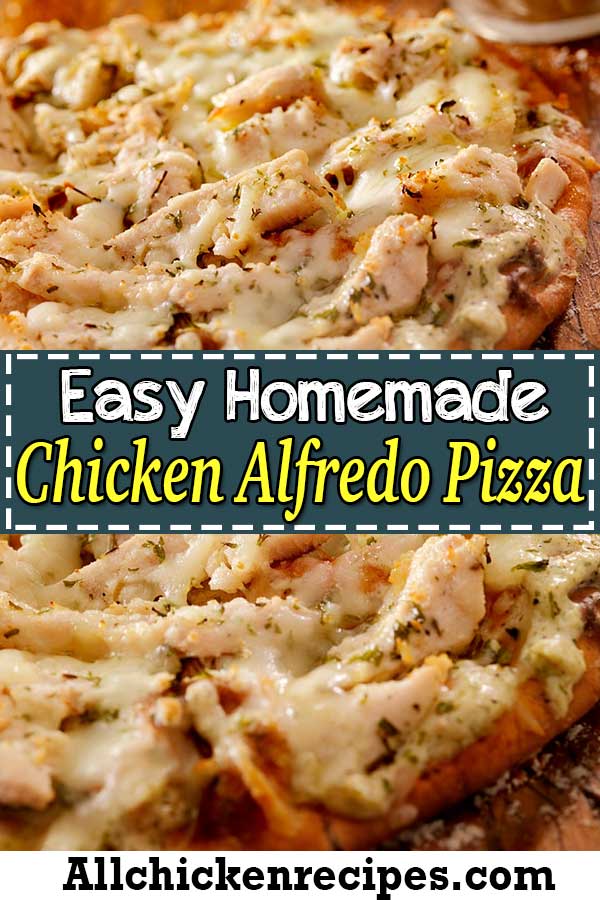 How To Make Chicken Alfredo Pizza?
Chicken Alfredo Pizza (Easy)
This easy chicken alfredo pizza better than Pizza Hut or Dominos is healthy and family approved meal that is rich and creamy with juicy chicken and delicious alfredo sauce on the top.
25 minPrep Time
15 minCook Time
40 minTotal Time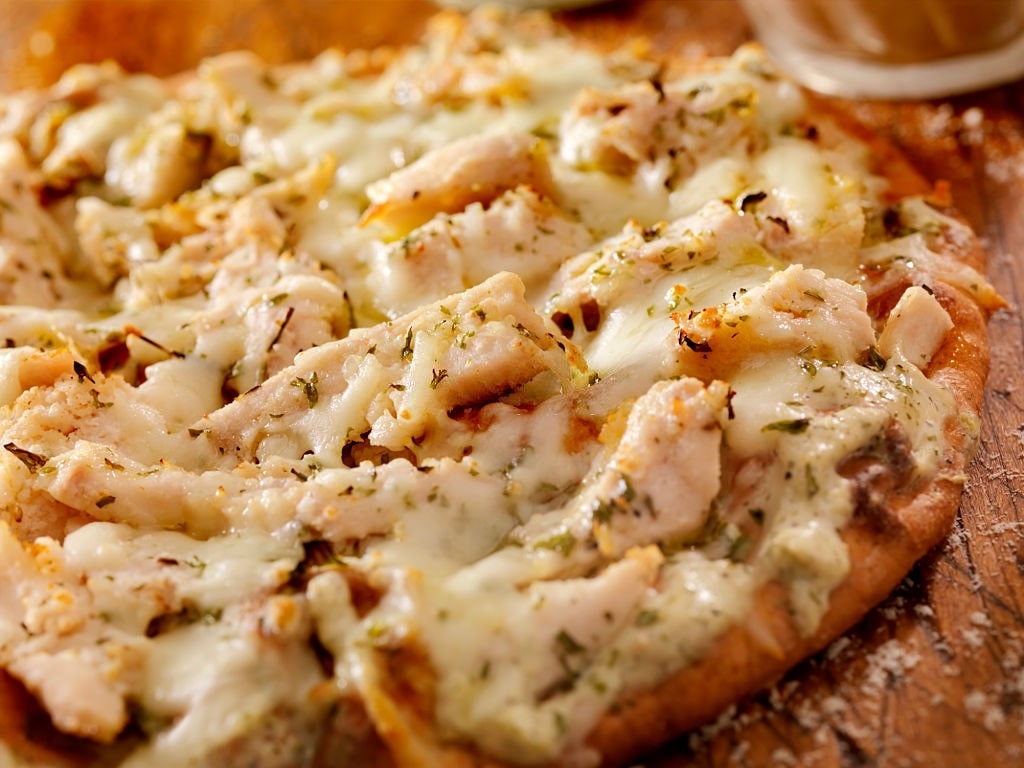 Ingredients
1 1/2 cups cooked chicken breast, cut into cubes
1 lb pizza dough (homemade or store-bought)
2 tbsp butter
1/8 tsp onion powder
1/4 tsp garlic powder
1/2 cup heavy cream
1/2 cup whole milk
Salt and black pepper (or white pepper, to taste)
1/2 cup shredded Parmesan cheese
1 cup shredded Mozzarella cheese
6 slices bacon, cooked and chopped, optional
1 tbsp olive oil
Instructions
Preheat oven to 425 degrees and place a pizza stone in the center of oven for at least 30 minutes.
Heat a pan over medium heat, add butter, onion powder and garlic powder. Whisk in flour and cook for about 1 minute, stirring constantly.
Pour in cream and milk. Continue to stir and bring the mixture to a simmer for 15-20 seconds.
Remove from heat, add in Parmesan cheese, season with salt and pepper then return to the heat source and stir until ready to use.

For the pizza

Make the pizza crust as directed above, then pour in half of the Alfredo sauce over the dough and spread it evenly within about 1-inch of the edge.
Distribute chicken cubes evenly over the sauce layer, pour the remaining sauce over the chicken. Sprinkle with Mozzarella cheese then chopped bacon.
Lightly brush outer crust with little olive oil and season with a pinch of garlic powder and salt.
Bake in the preheated oven for about 14 - 16 minutes or until the crust is golden brown.
Remove from oven, garnish with green onions, make even slices and serve warm.
7.8.1.2
147
https://www.allchickenrecipes.com/chicken-alfredo-pizza-homemade/
Still Hungry! Try My Other Delicious Alfredo Recipes:
So, Guys, I hope you enjoy this chicken alfredo pizza which I make on a weekly basis. All the chicken lovers who are looking for easy homemade chicken alfredo pizza will enjoy this recipe. And if you like this recipe then Don't forget to share it with your friends on Pinterest, Facebook, and other social media platforms. And do follow us on Tumblr, Pinterest, Facebook, Twitter, and Instagram.