Mongolian Chicken – This easy restaurant style Mongolian chicken Chinese inspired recipe made in less than 30 minutes consists of crispy chicken breast coated with a delicious sweet and savory sauce.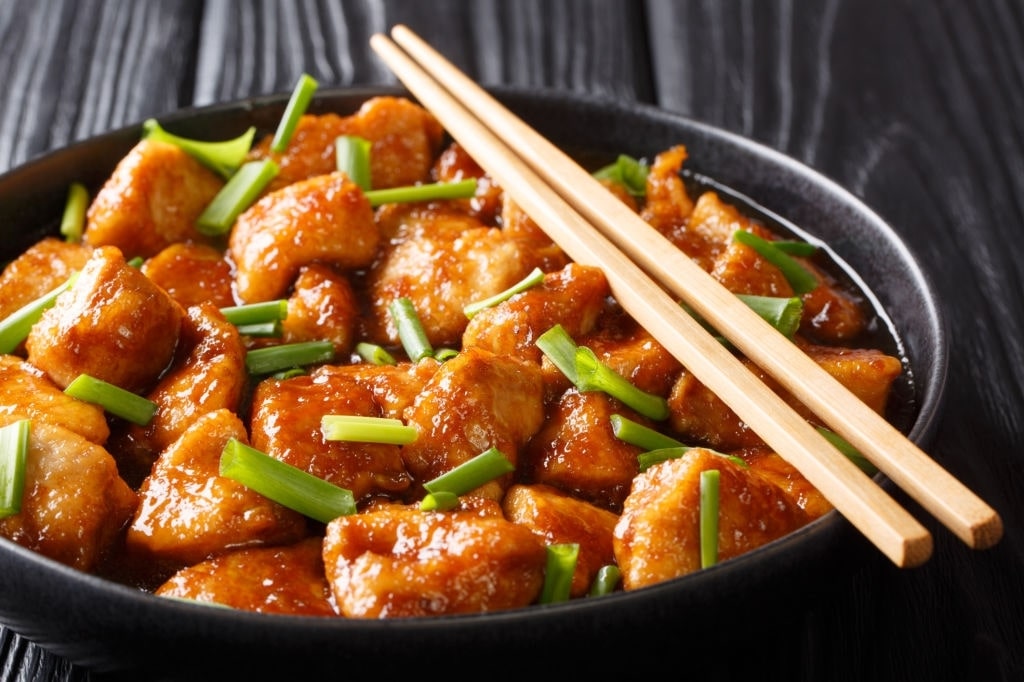 What is the Mongolian Chicken?
First all of all there's nothing like Mongolian Chicken it' should be called Mongolian beef and it is a dish served in Chinese-Australian & Chinese-American restaurants consisting of typically flank steak, stir-fried with vegetables, sliced beef in a savory brown sauce, made with soy sauce, hoisin sauce, and chili peppers.
The beef is commonly paired with mixed vegetables or scallions and is often not spicy. The dish is often served over crispy fried cellophane noodles or over steamed rice.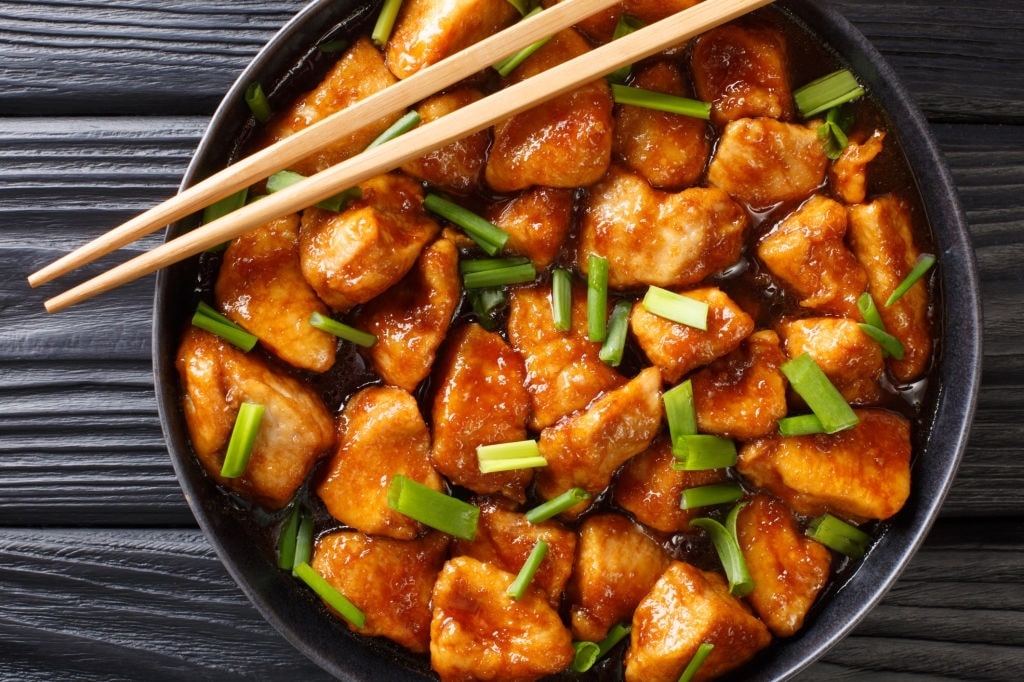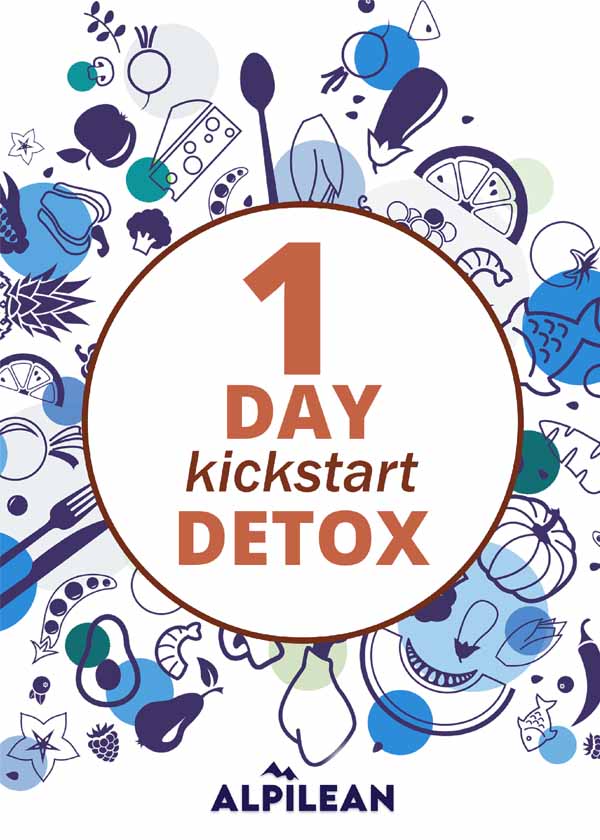 There are several ways of making this dish, frying the chicken, cooking the vegetables, making the sauce and then just toss everything together. It's fairly quick & simple. you can spice it up as per your taste.
What does Mongolian Chicken Taste Like?
Mongolian Chicken is very similar to salty-sweet in taste and to make it more flavorful make sure that you make the sauce very well because sauce plays the main roll in taste.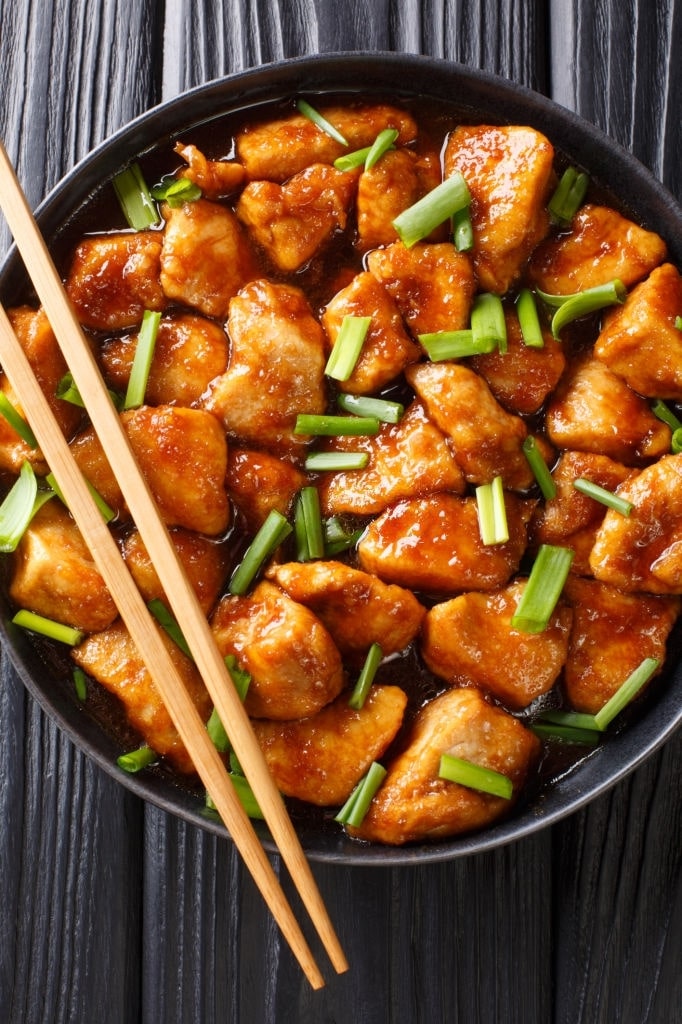 Frequently Asked Questions
What Vegetables Can I Add?
For the classic and more simpler version, follow the exact recipe given below. But you can absolutely add any vegetables you like - broccoli, mushrooms, zucchini, carrots, water chestnuts, red peppers, etc.
Can I Store This Mongolian Chicken Stir Fry?
Absolutely! Pack them in an airtight container and keep in the fridge for 3-5 days. When ready to eat, microwave or heat on a pan until warmed through.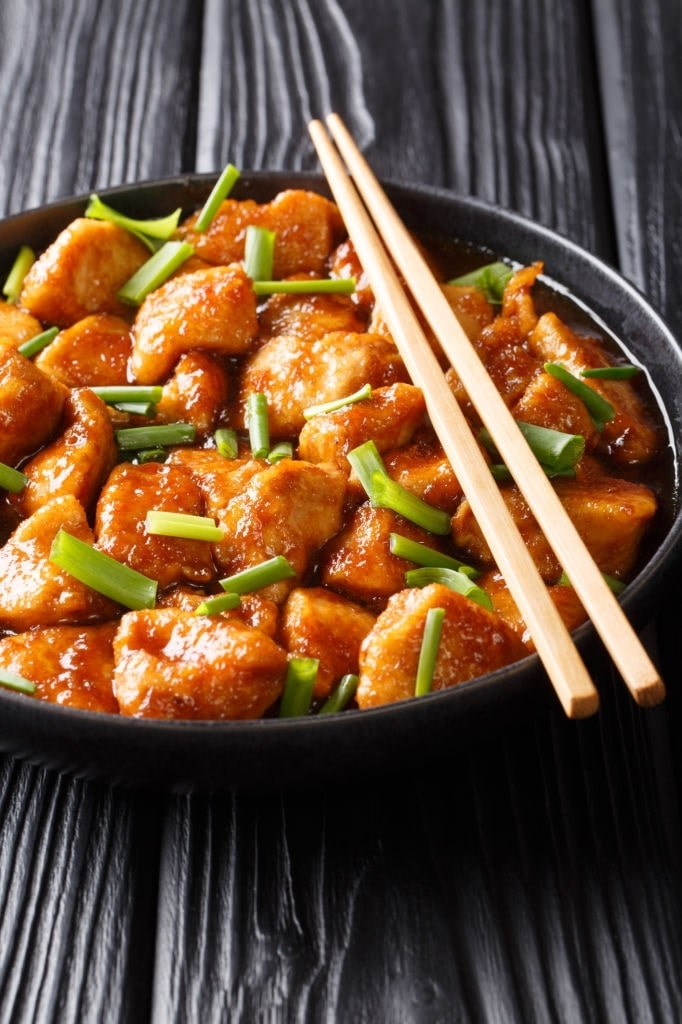 Can I Freeze this?
Yes! Completely cool it, place it on an airtight container or freezer-friendly bag, remove any excess air and freeze for up to 2-3 months. When ready to reheat, thaw it overnight in the fridge and heat in a skillet or place it into the oven and bake at 350 degrees until warmed through.
What to Serve With This Easy Mongolian Chicken?
I love to serve this over steamed rice, but you can serve it over zucchini noodles or cauliflower rice for low carb options.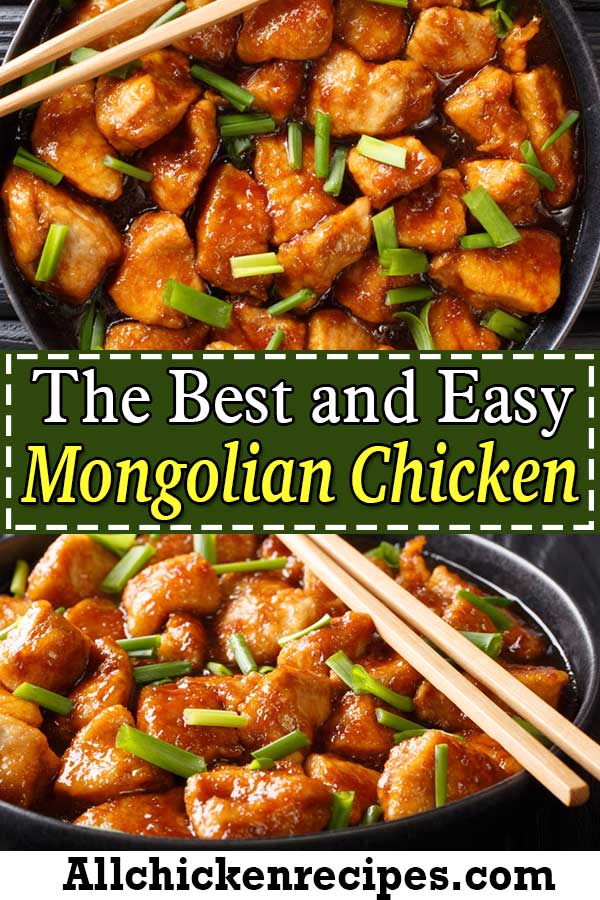 Try my other popular Chinese chicken recipes:
Mongolian Chicken
This easy restaurant style Mongolian chicken Chinese inspired recipe made in less than 30 minutes consists of crispy chicken breast coated with a delicious sweet and savory sauce.
10 minPrep Time
20 minCook Time
30 minTotal Time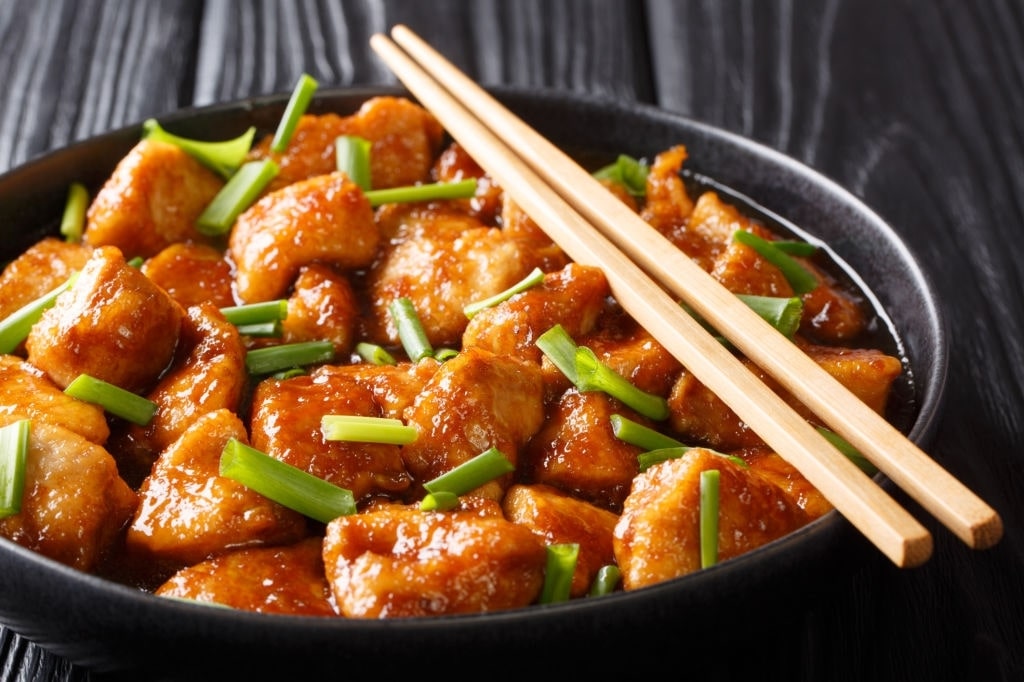 Ingredients
1 1/4 pounds chicken breast, boneless skinless, thinly sliced
1 teaspoon minced ginger
1 1/2 teaspoons minced garlic
1/4 cup + 2 teaspoons cornstarch, divided
1 teaspoon toasted sesame oil
1/2 cup soy sauce, low sodium
3 tablespoons oil (vegetable or avocado oil)
1/2 cup dark brown sugar
1/3 cup water
1/2 cup green onions, cut into 1-inch pieces
salt and pepper to taste
Instructions
In a bowl, place the chicken and cornstarch (1/4 cup) and coat well. Set aside.
Heat a large pan over high heat, add oil, once sizzling hot, add the chicken in a single layer, season with salt and pepper (Don't put too much) and cook until browned for about 3-4 minutes per side.
Remove the chicken from the pan and set aside or place it on a plate lined with paper towels.
On the same pan, add garlic and ginger and stir fry for 20-30 seconds. Add the sesame oil, soy sauce, brown sugar, and water and bring to a simmer.
Make a slurry with remaining cornstarch (2 tsp) with 1 tablespoon of cold water. Add it to the pan and boil for 30-60 seconds or until the sauce is thickened.
Put the fried chicken to the pan along with green onions, toss to coat with the sauce.
Serve immediately over white rice.
7.8.1.2
6
https://www.allchickenrecipes.com/mongolian-chicken/
Still Hungry!! Try these Chicken recipes:
Mongolian Chicken Calories – 362 Kcal
So, Guys, I hope you enjoy this Mongolian Chicken Recipe which I make on weekly basis. And if you like this recipe then Don't forget to share it with your friends on Pinterest, Facebook, and other social media platforms. And do follow us on facebook, twitter, Pinterest, Tumblr, and Instagram. You can also check Smoked Chicken.