Chicken Recipes for Christmas – Our Santa is already on the way to deliver his gifts on the great occasion of Christmas to all his loved ones. On this day we celebrate, dance and party with our friends and family. Most of the people dinner outside and enjoy the night eating delicious chicken recipes for Christmas eve. I know that going outside dinner is a good option on this occasion but why not make dinner at home which tastes exactly like the restaurant-style.
So here are my top 15 best chicken recipes for Christmas dinner that you make pretty quickly and serve hot!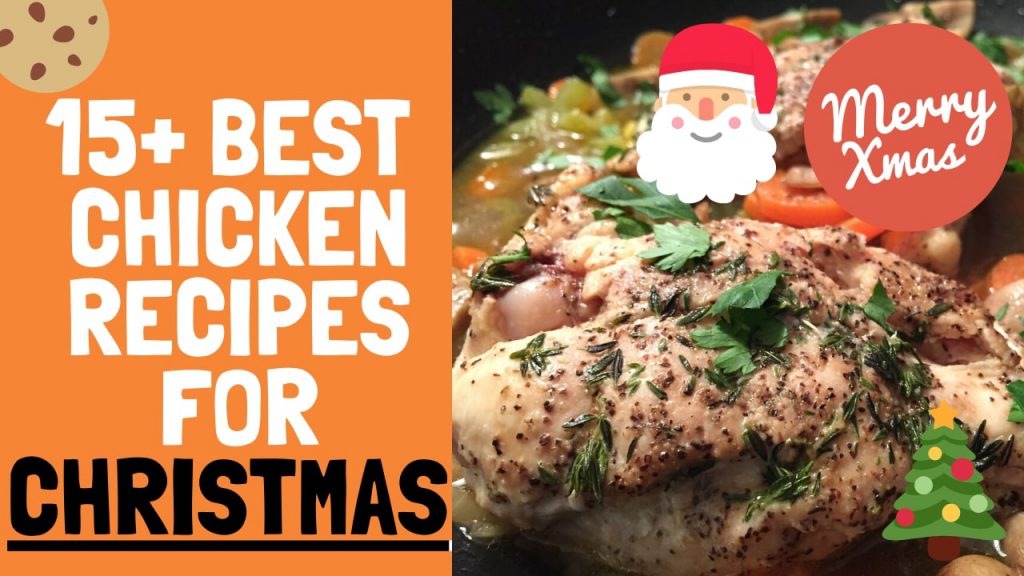 Easy Chicken Recipes For Christmas Eve
Spatchcock Chicken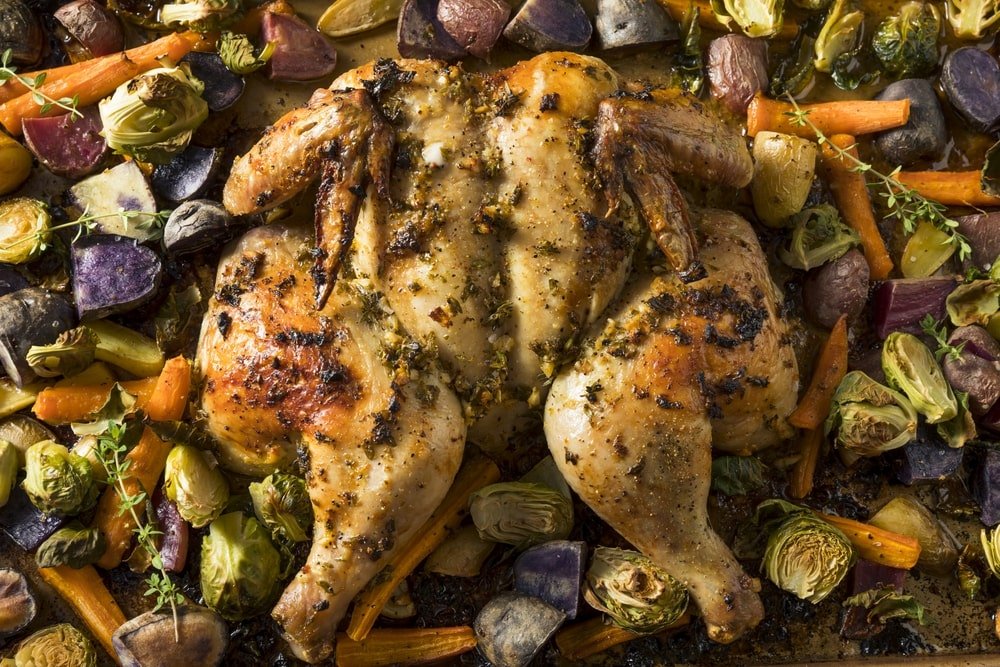 This super easy spatchcock chicken recipe is crispy from the outside and juicy from inside with amazing buttery flavor. It can be made in less than 1 Hour and your delicious whole chicken recipe for Christmas dinner is ready on the table.
Chicken Tinga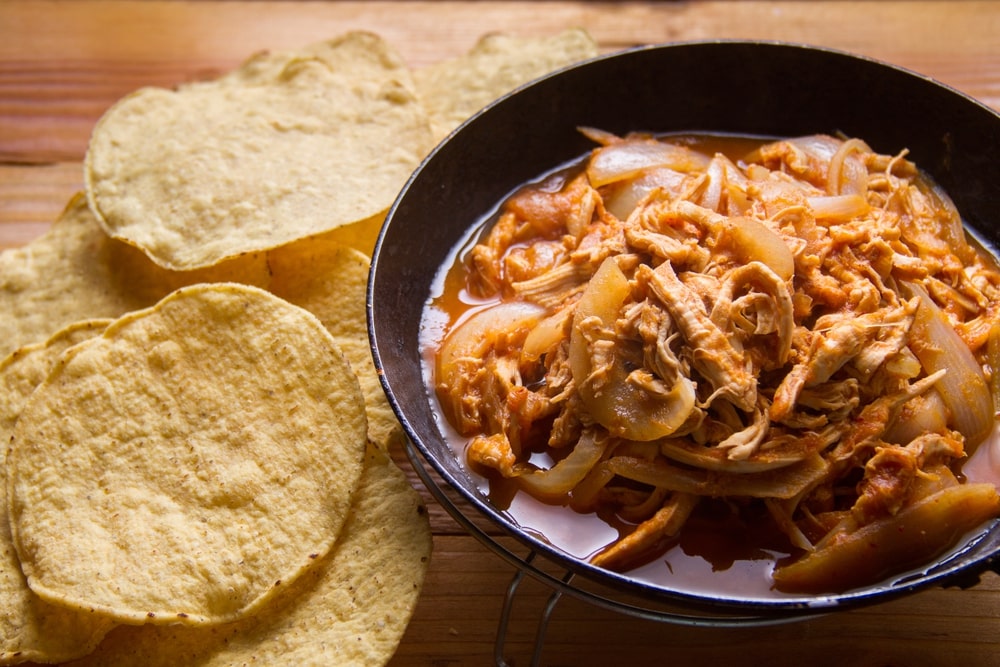 This authentic Mexican Chicken Tinga is great to feed a crowd. The recipe is super easy to make and absolutely delicious. Serve it on tacos or fresh-baked buns, like a sandwich.
Chicken & Rice Casserole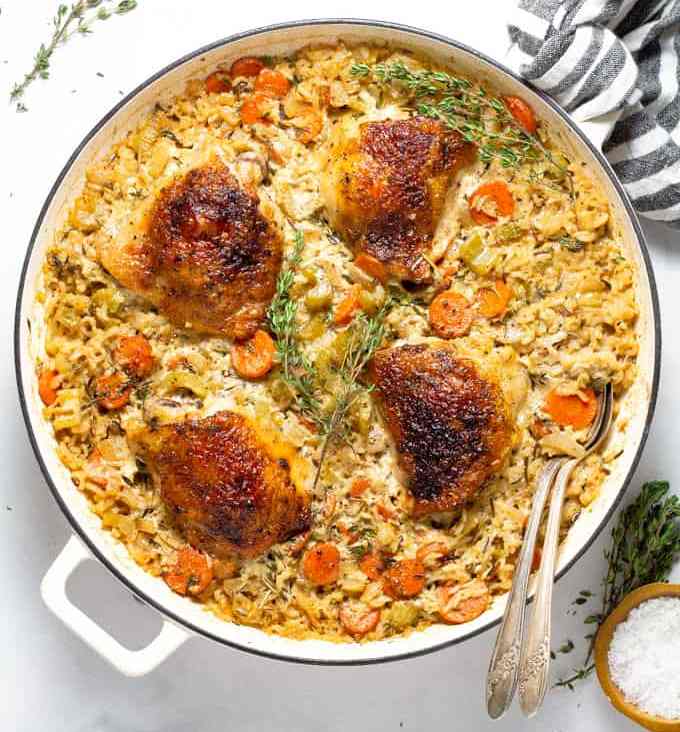 One pan and just 15 minutes of prep time means you can have this cheesy chicken and rice casserole dinner on the table in less than an hour. And the best part is it's made with REAL ingredients, ie: NO condensed soup necessary!!
Sheet Pan Honey Balsamic Chicken Tenders and Vegetables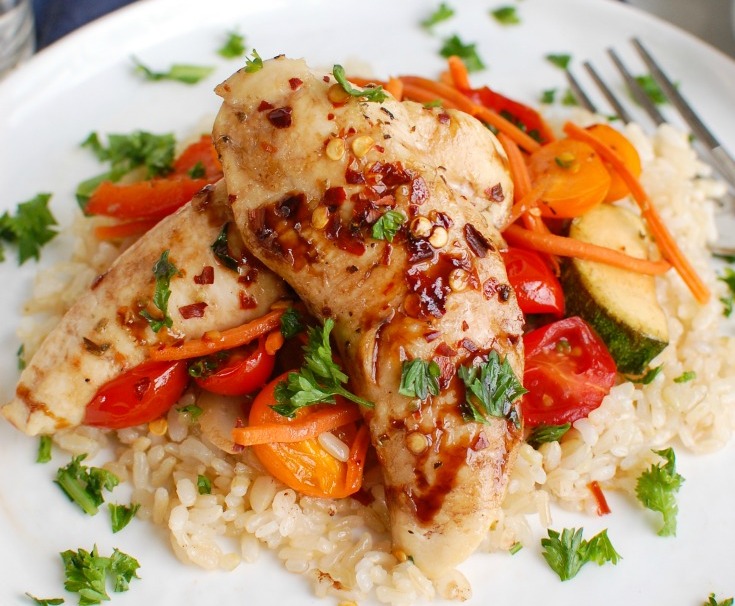 An easy no-fuss meal that cooks on one sheet pan with little clean-up required. Chicken Breast Tenderloins are roasted in a honey balsamic sauce along with a mixture of colorful vegetables to create a healthy, filling meal the whole family will love.
Chicken Cordon Bleu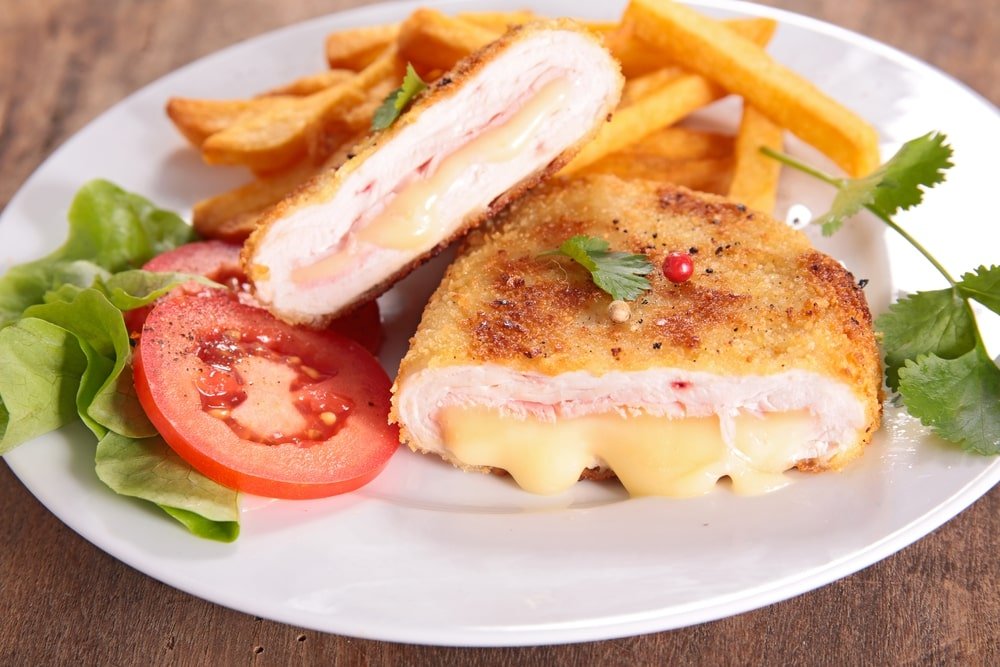 Instead of turkey or ham for Christmas dinner, impress your family with this easy Chicken Cordon Bleu. It has moist chicken, rich ham, and Swiss cheese that gets breaded with a garlic, herb and cheese breading and served with an easy savory sauce. It's a wonderful change from turkey or ham!
Chicken Pot Pie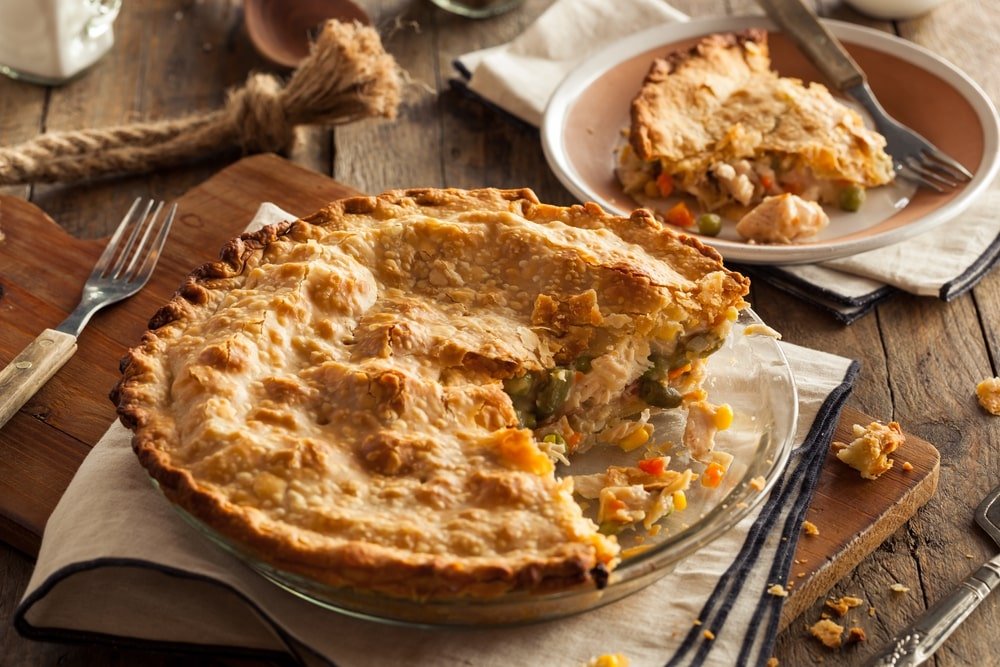 This one pan Chicken Pot Pie makes your favourite comfort food even easier thanks to one-dish cooking. Simple enough to make on the busiest of weeknights, this take less than 30 minutes start to finish.
Creamy Honey Mustard Chicken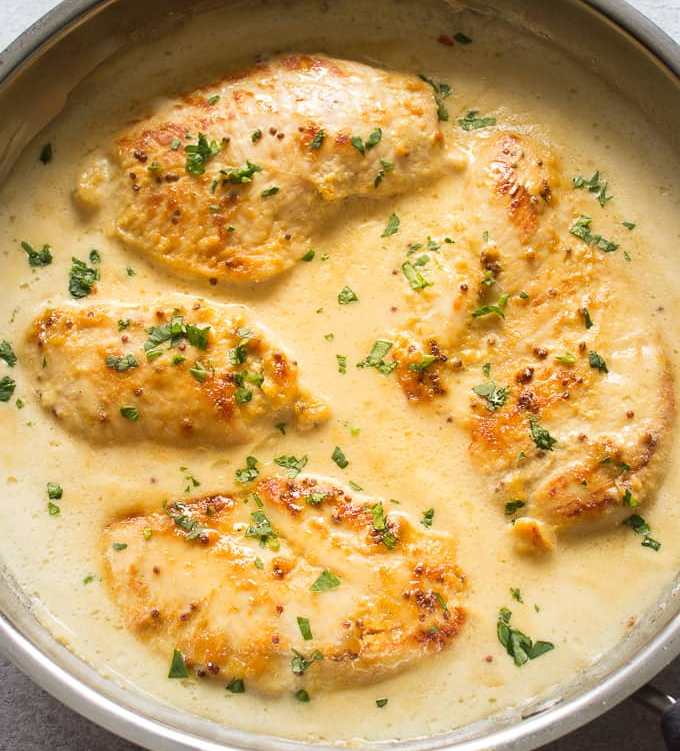 This easy Creamy Honey Mustard Chicken skillet meal comes together in less than half an hour. Filled with rich flavors and made in one pan, this simple recipe is sure to be your new fave.
Roast Chicken Recipes for Christmas
Rosemary Roasted Chicken with Delicious Gravy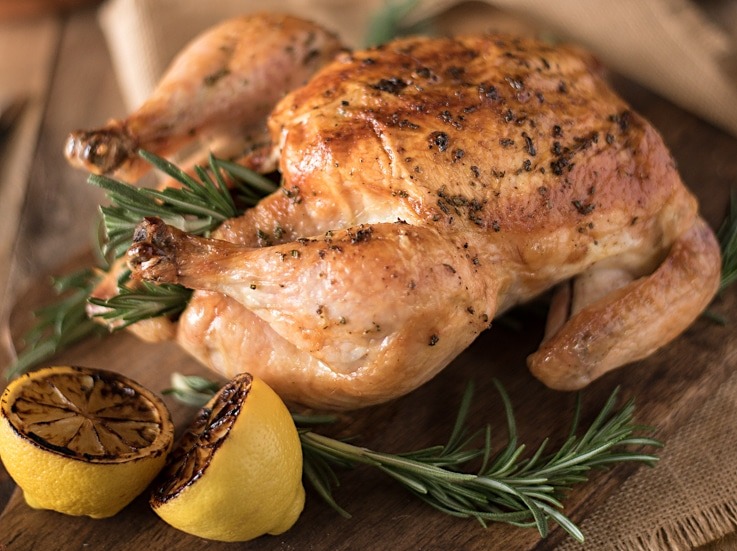 No-fuss Christmas dinner option. Brushed with butter, fresh rosemary, salt and pepper, the chicken is roasted over vegetables and stock so the gravy is made right in the pan while the chicken roasts.
Moroccan Roasted Chicken with Preserved Lemons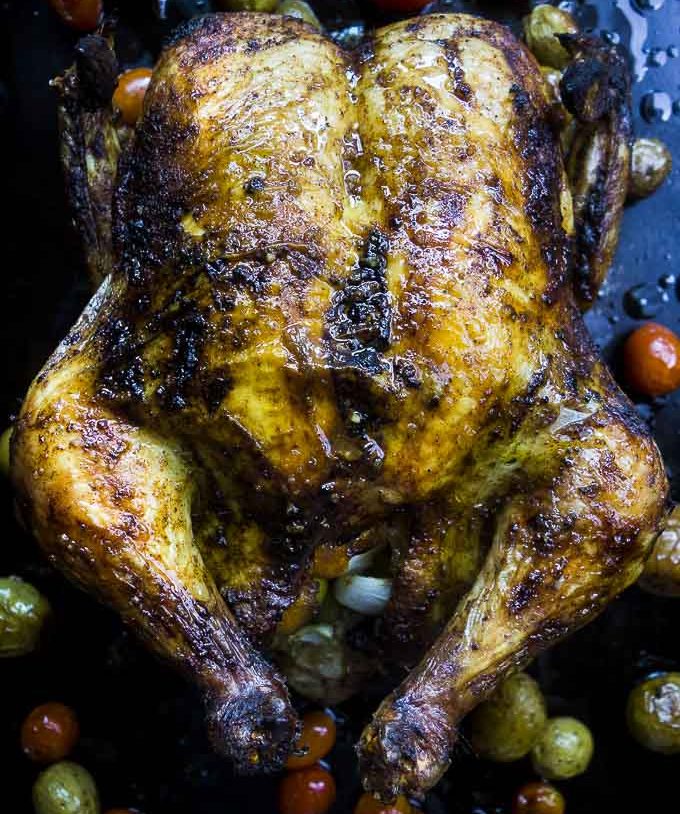 This Moroccan Roasted Chicken with Preserved Lemons is my new favorite perfect roasted chicken. Marinated overnight in olive oil and spices, stuffed with green olives, onions, garlic, and preserved lemons for an extra boost of flavor, and roasted to a crisp and juicy perfection, this might just be the best roasted chicken ever.
Cranberry Apricot Chicken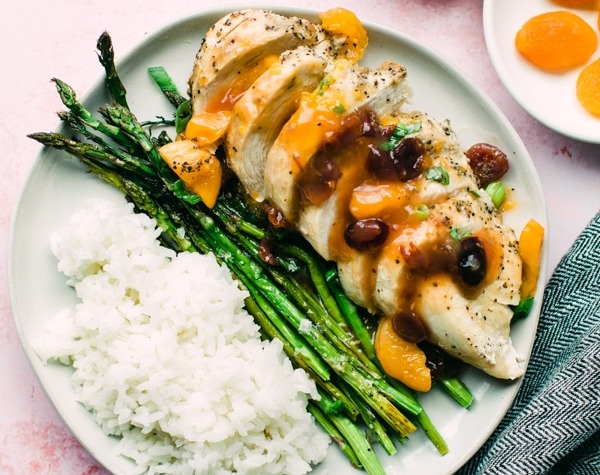 Dinner doesn't get much easier than this Cranberry Apricot Chicken! The dried fruit cooks down with fresh orange juice, cranberry juice and white wine which gives the chicken a heavenly sweet glossy coat. Smother the fruit just on top of the chicken or on top of the veggies and rice too!
One Pot Chicken Orzo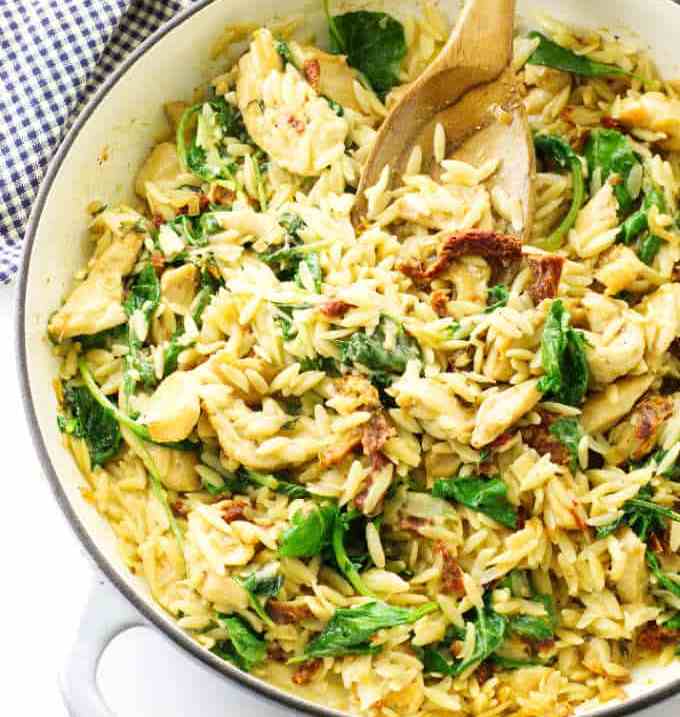 This One Pot Chicken Orzo is a fast and easy weeknight dinner that will be ready in 30 minutes. Chicken, orzo pasta, flavorful sun-dried tomatoes and fresh kale make it a hearty meal. Grab your fork and dig in!
Cheese Stuffed Chicken Meatballs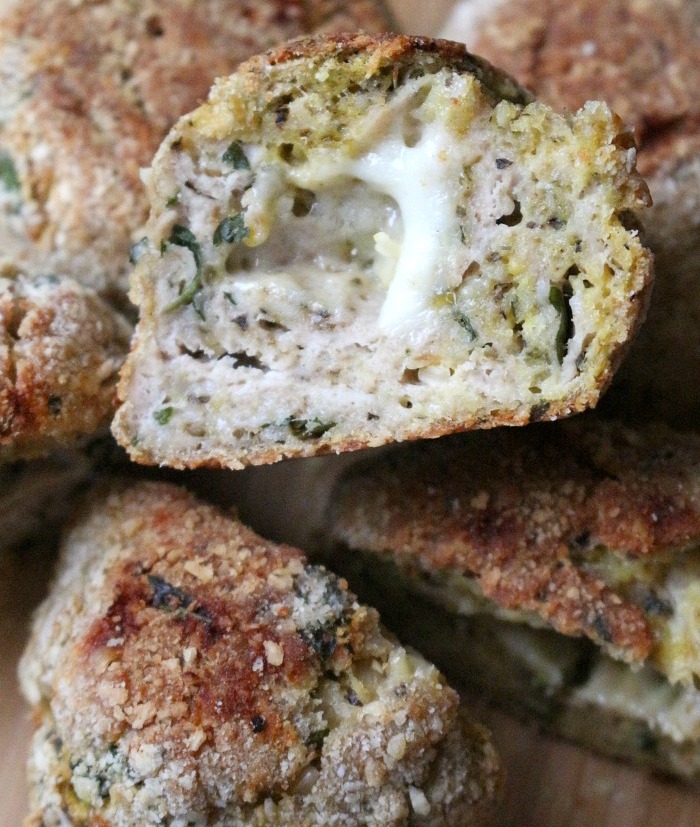 When it's the holidays no one likes being in the kitchen all day so I like recipes that are quick and good. These chicken cheesy meatballs are easy to make to and delicious to enjoy.
Sweet Potato Chicken Cottage Pie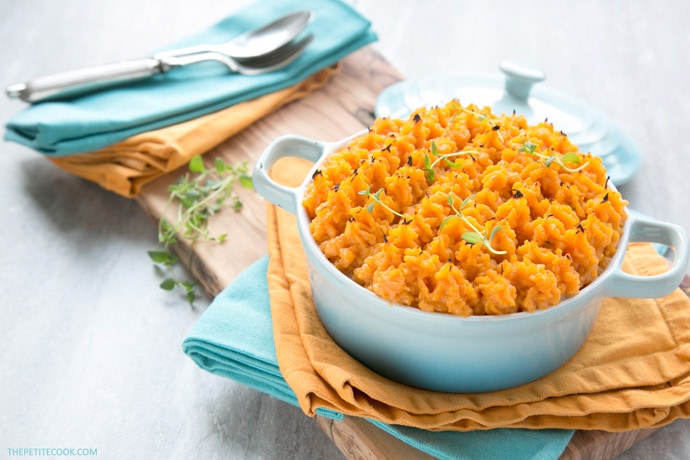 This Sweet Potato Chicken Cottage Pie is a super easy healthy take on one of the most popular British comfort foods – Ready in 30 min, gluten-free and packed with extra veggies!
Brazilian Chicken and Rice: Galinhada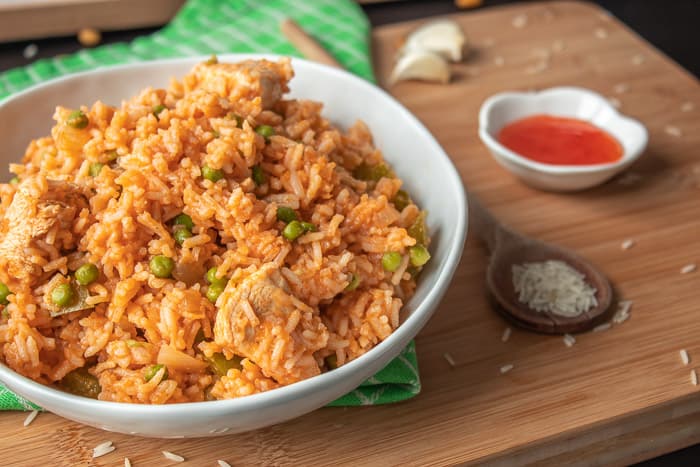 As a famous Brazilian dish, this one-pot chicken recipe, also known as Galinhada, requires no advanced cooking skills. Galinhada is not only easy to prepare, but it is also sure to make any Christmas table more delicious and festive!
Ultimate Chicken Curry
If you are looking for chicken curry recipe for Christmas, then check out my delicious Indian style chicken curry that is sure to please a crowd.
Baked Caprese Chicken Recipe
Juicy and tender Caprese chicken breast covered with tomatoes, basil, and melty mozzarella. This is one of the best baked chicken recipes for christmas.
Chicken Party Salad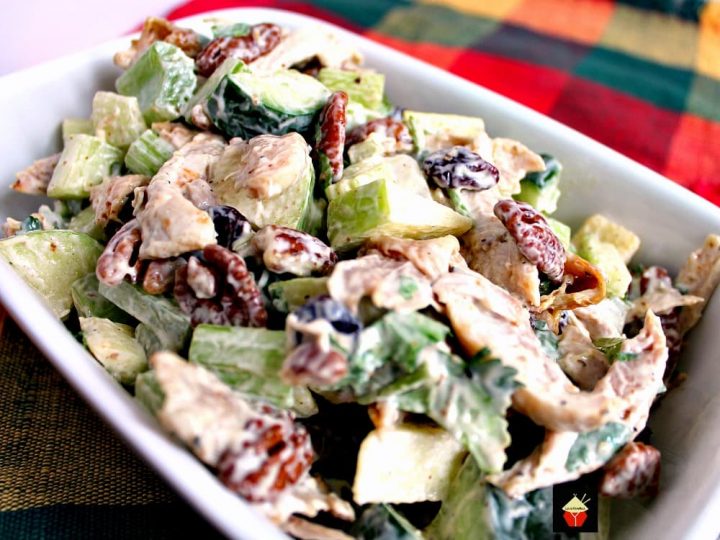 If you are looking for a chicken salad recipe for Christmas, then this chicken party salad is a great family recipe, very quick and easy to make and great tasting. Serve in lettuce wraps, sandwiches, on it's own, the sky's the limit! Perfect for Christmas!
Filipino Chicken Adobo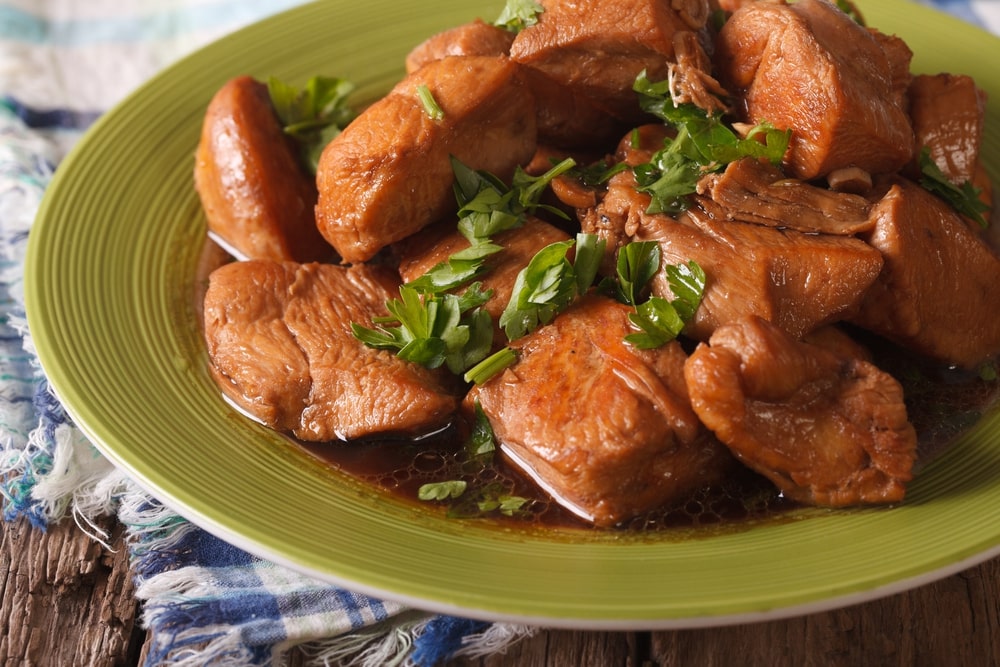 This super easy Filipino chicken recipe for Christmas is the best one pot weeknight dinner you've been waiting for. This chicken stewed in vinegar and soy sauce is one of the most popular dishes in the Philippines for good reason, and this Christmas, it can be the most popular dish in your home!
If you are looking for low carb keto-friendly recipes then check the Keto Recipes For Christmas.